Also known as: App Store Ranking, App Search Ranking, Search Factors, App Information, App Store Metadata
Search engines, as well as app stores, like Google Play Store, Apple App Store, Amazon App Store or Windows Store, use complex algorithms in order to sort search results based on the relevance of an app to a specific search query.
App Store Search Algorithm in a Nutshell
Both, the Google Play Store and Apple App Store keep it a secret, how the exact ranking factors are weighted. The relevance is determined by several components in accordance to the user search query and used keywords in the app page metadata. Although the exact ranking algorithms are not public, some known factors influence the search result ranking in app stores.
App Store Ranking Factors Summarized
Apple App Store:
App Name
App URL
App Subtitle
Keyword field
In-App Purchase
Rating and Reviews
Updates
Downloads and Engagement
Some Hidden factors
Google Play:
App Name
App Description
Backlinks
In-App Purchase
Rating and Reviews
Updates
Downloads and Engagement
Some Hidden factors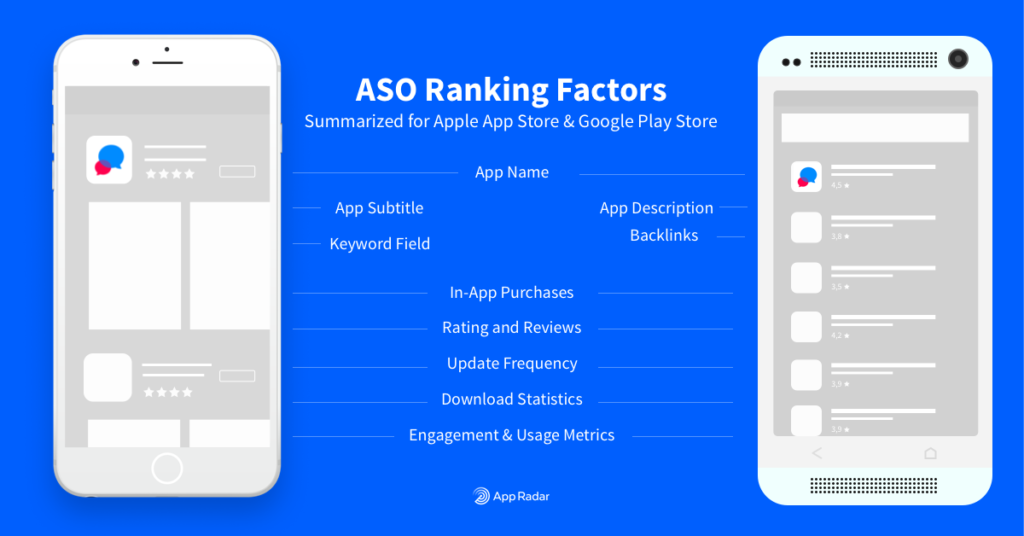 App Store Ranking Factors on both, Apple App Store & Google Play Store
There are major differences in ranking algorithms in Apple App Store and Google Play Store. However, there are some similarities. In the following you will learn which ASO factors apply for both stores.
App Name
Apple App Store and Google Play search for keywords in your app title. Thus, think carefully about your name, bear in mind that having your keyword in your title can increase around 10% your position on the search rank. You can also use your brand name, but try to shorten it and use it softly. On iOS 11, you can have 30 characters for your title, while Google Play gives you 50 now.

SEE ALSO: App Name » How to Write an App Title that Drives Downloads

Rating and Reviews
Google Play and Apple App Store take into consideration your reviews. Your comments are scanned by Google Play, which takes some keywords from these same comments. This is a good idea to search for keywords during keyword research.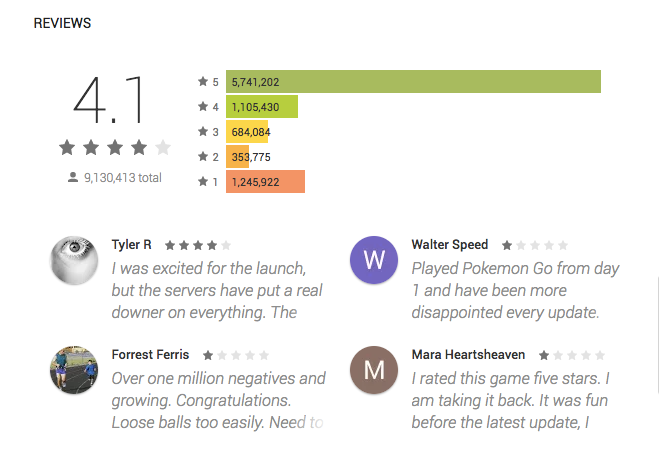 Do not ask for reviews randomly, although they are really important. Thus, wait for the right moment to ask your user for a review. The requested review can be after making a reservation or after winning a game.The better your rating is, the more relevant the app stores consider your app, and the higher your position in the rank is.
On iOS, Apple tries to restrict how often developers can ask for reviews to three times a year. This forces you to choose perfectly the time to ask for a rating. The good news is that in iOS 11 if you have bad reviews, you can reset your reviews and start from zero.
Some of these factors, like keywords placed in the title, keyword field or description, are components, you can optimize by yourself. While as ASO factors like app installs, ratings and reviews can't be influenced directly by yourself. As they are dominated by customers, you cannot control the effect of it to your app ranking. However, engaging customers still lies in your hands.
Tip: Ask the right question. You can start with a question to know if the user is enjoying the app. If he says yes, you can ask him to rate you. However, if he says no, you can ask him some feedback without taking him into the review option.

Update Frequently
Apps that are constantly updated have better reviews, which brings more relevance to your product. Both Apple App Store and Google Play consider the frequency of updates. Therefore, the more committed you are to your product, the better your position is.
Tip: App Radar saves your old metadata versions, so you can compare them with the new updates and decide which one fit better. This is a good way to keep track of your updates.

Grow Your Apps with Less Effort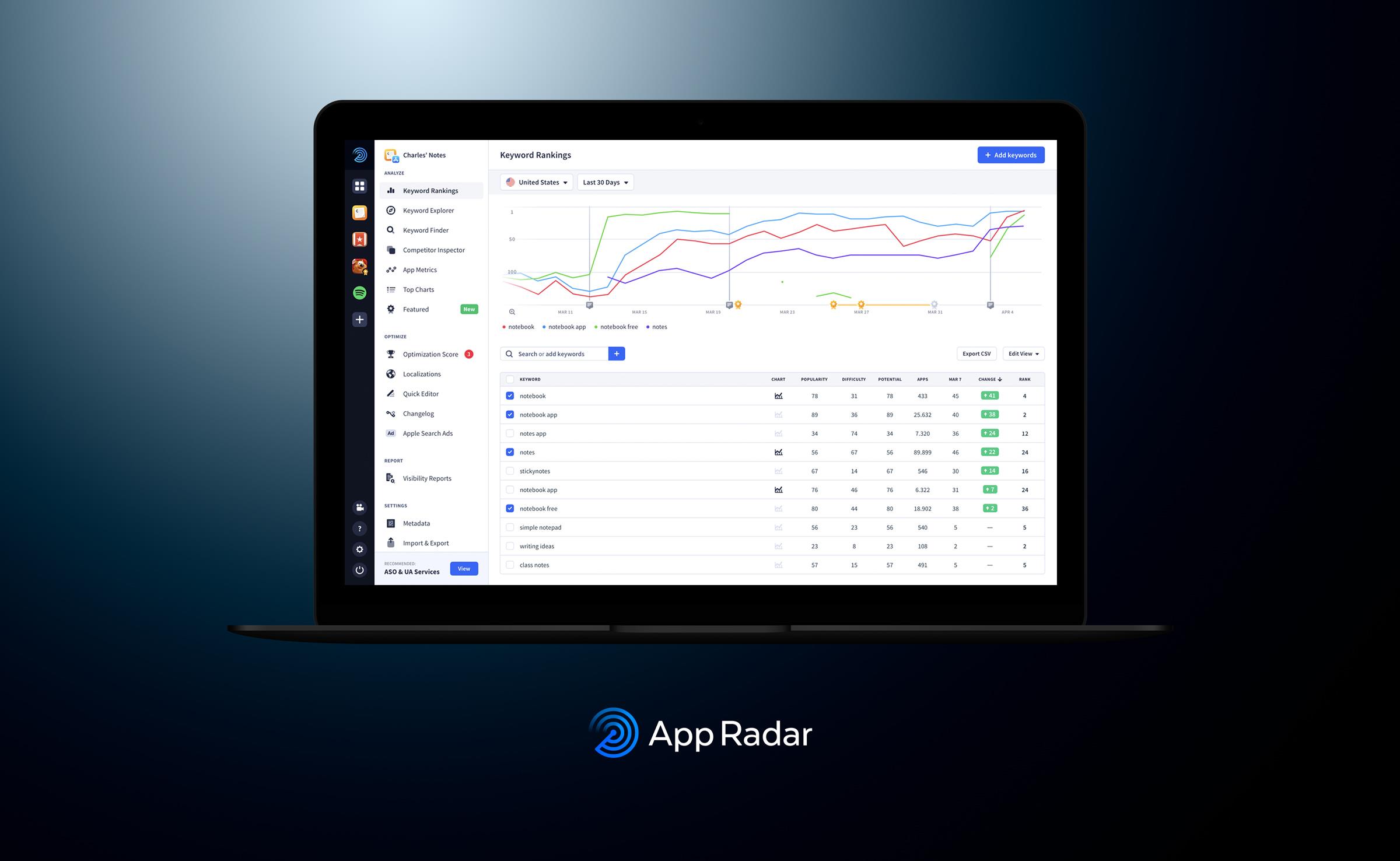 Find new keywords. Optimize all localizations. Spy on competitors. Track ASO changes.
Create a Free Account
App Downloads
It sounds obvious, but it is also good to point that out. The more downloads and engagement your app has, the better its position will be. So, track your user, check how many visitors your app page has, how many people have installed your app. You must find out where people quit and why in order to optimize this.

Google Firebase
This is relevant for Google Play and Apple App Store. By enabling the Google Firebase in your app, you are allowing your app content to be shown in the search engines of a person's mobile, even when they do not have your app installed. By doing this, you can improve your engagement.
SEE ALSO:App Indexing » Where App And Web Search Comes Together

Both app stores have some hidden factors in their algorithm that nobody knows what they are exactly. Bear this in mind and that Google Play's ranking algorithm is a little more complex than the one by Apple.

App Store Ranking Factors specific on Apple App Store (iOS)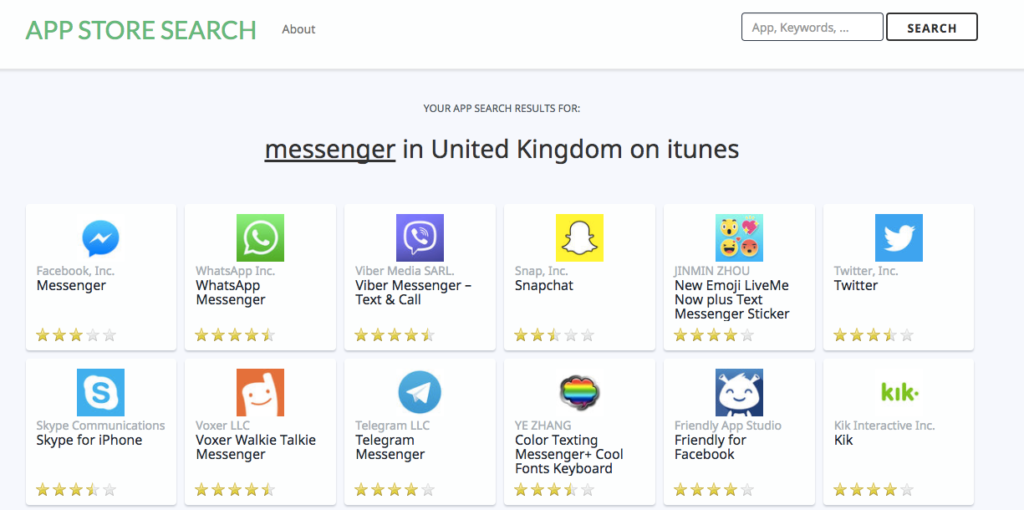 App Subtitle
iOS 11 introduced this feature. Under your app title, it is possible to have a 30 characters subtitle. The keywords written in this field are already indexed by the app store search algorithm. However, it will be visible only after the launch of iOS 11 in fall 2017.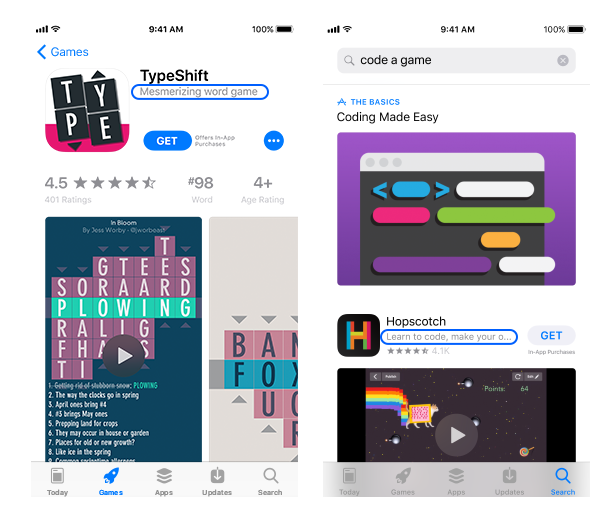 SEE ALSO:iOS Subtitle » How to Write an Subtitle to Tweak iOS 11 ASO

Keyword Field
You might be asking, "if the keywords are so important, why can't I indicate to the app store which ones they are?". Yes, it is possible to do that, but only at Apple App Store. There, you find a keyword field, where you have 100 characters to write your most precious keywords.
Tip: When writing your keywords in App Store Connect (iTunes Connect), separate them by comma and avoid spaces, articles, and prepositions. Use singular OR plural, and do not repeat keywords. As mentioned before, App Radar has the traffic light feature, which helps you choose the right keywords for your app.


In-App Purchase
iOS 11 included another feature. The names of your In-App Purchases are going to be indexed in the app search rank as well. Each one of them has its own display name, promotional image, and description. Take this chance to be featured on Today, Games and App Tabs. Thus, include your keywords in the name of your In-App Purchases.

Apple's Spotlight Search
Through this tool, the users can search the apps installed in their mobile. Enabling this feature in your app helps improve the engagement because users are going to be reminded of using your app more frequently. The higher your engagement rate is, the higher your position on the rank will be.

App Store Ranking Factors on Google Play Store (Android)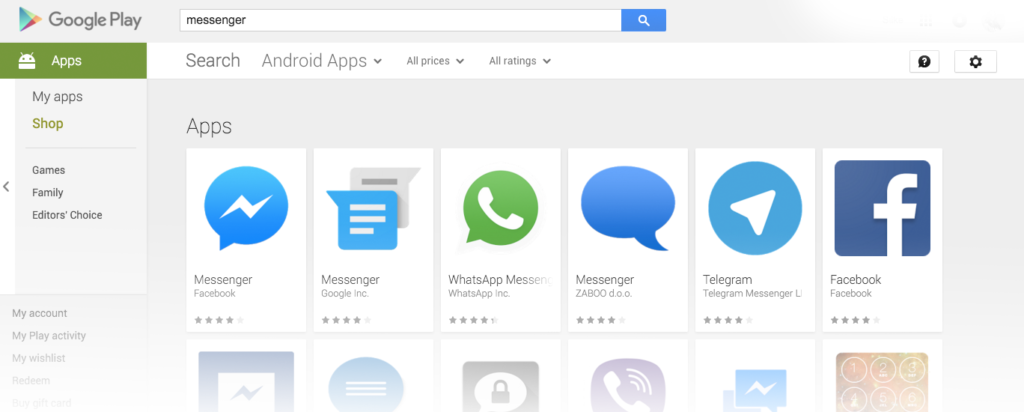 App Description
Google Play scans your app description to pick your keywords. Be aware that keywords written in the first lines are more relevant than the ones in the rest of the description.
Also, in Google Developer Console, you can differentiate between Short Description and Full Description. The Short Description thereby is visible above the fold in mobile Google Play Store. This makes this field not only relevant for keyword rankings, but crucial for attracting users. Make sure to point out what your app is about within these 80 characters.
SEE ALSO:App Description » Why You Shouldn't Forget About It

Backlinks
Google Play includes some SEO strategies in their search ranking. The better web SEO you have, the higher you will rank at Google Play. So connect the app and the website, and let Google know that you are related.

See also
Looking for more?
App Radar is an app growth expert team that guarantees results
Contact Us Today