How to Improve App Retention Rate with Organic Installs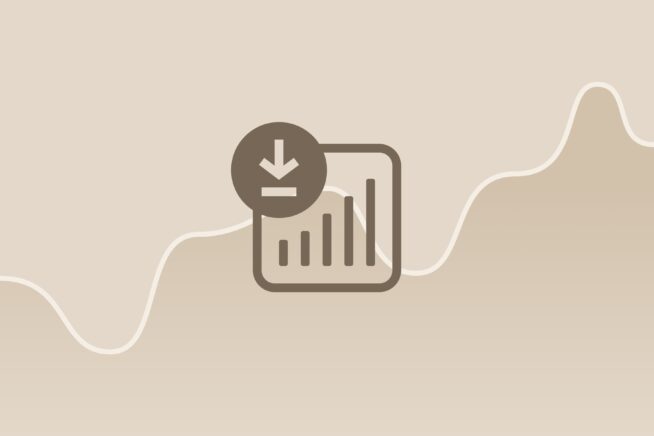 As the mobile app economy grows, so do its success standards. In the past, app developers and app marketers saw app user acquisition as the main criteria for success. A high amount of installs meant a high amount of success.
We have to tell you. Things change.
Now app user acquisition and app installs are no longer the main measures of an app's success. There is a much more important factor. It's called App Retention Rate.
What is App Retention Rate?
App Retention is how well your app can keep users coming back to it and using it over a long period of time.
The App Retention Rate is the percentage of users who are still using your app after a certain amount of time. This amount of time is usually somewhere between 30 to 90 days.
App Retention Rate is now more important than user acquisition when measuring an app's success. It is pointless to gain a bunch of users and then having them uninstall your app the very next day. Uninstalls are a danger to your app store ranking. They cause your app to be ranked lower in the app stores' search results. Uninstalls tell the app stores that your app is disliked because it doesn't function well or has many bugs.
Focusing on App Retention rather than on pure User Acquisition will help you avoid unwanted uninstalls.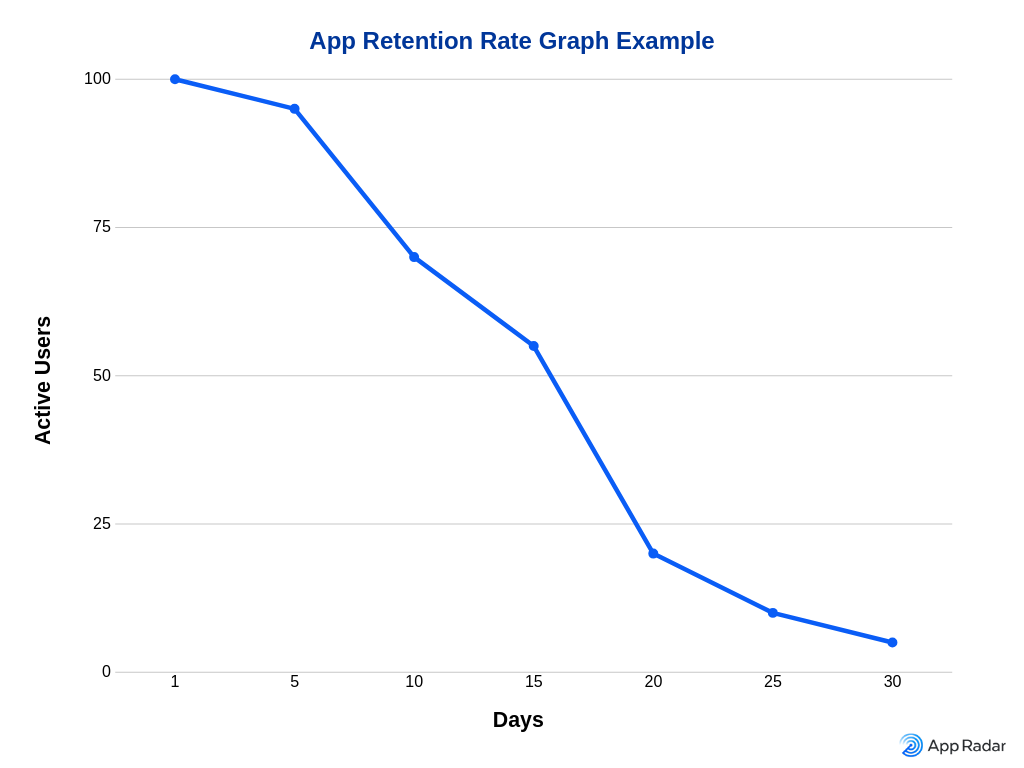 Keeping App Retention Rates High with Organic User Acquisition
One of the best ways to keep your retention rates high is to gain users through Organic User Acquisition. Organic User Acquisition is the process of making your app more visible to and more easily discoverable by potential users. This process involves no paid ads or any other paid marketing campaigns.

Why Organic UA?
It's all about how users come to find your app. Organic Users install your app because they were looking for it all by themselves. They didn't see an ad that pushed them to install your app. As a result, Organic Users are more likely than Paid Users to continue using and engaging with your app. Furthermore, Paid Users only come to your app when you're running a paid marketing campaign. Once the campaign ends, the stream of incoming users also stops. When you put into action a great Organic User Acquisition strategy, you'll get Organic Users installing your app continuously.
It's worth mentioning that a combined paid and organic growth strategy will bring you great results as well. We'll be covering this topic in a later blog post. For now, let's focus on how Organic User Acquisition increases App Retention Rate.
I know what you're thinking. How exactly do you get these Organic Users so that you can keep your App Retention Rate high? Let's take a closer look into that.
Finding the Organic Users that Will Increase App Retention Rate
Today we are covering four major strategies for Organic UA that will help you increase and stabilize your App Retention Rate:
✅ App Store Optimization
✅ Content Marketing
✅ Social Media Marketing
✅ Shares and Referrals
App Store Optimization
According to Apple, 65% of apps are found through search so it's important that you have a great ASO strategy. You want to make sure that your App Title, App Icon and App Preview Screenshots all highlight the main functions of your app. Always remember to show the features of your app that appeals to your target audience. The better your app is optimized for the app stores, the more it will show up in searches.
ASO is also about convincing people who found your app through search to install your app. Here is where you need to optimize your App Subtitle, App Description, App Preview Screenshots and Videos, and also your App's Ratings. All text and visual information should be clear, descriptive and unique.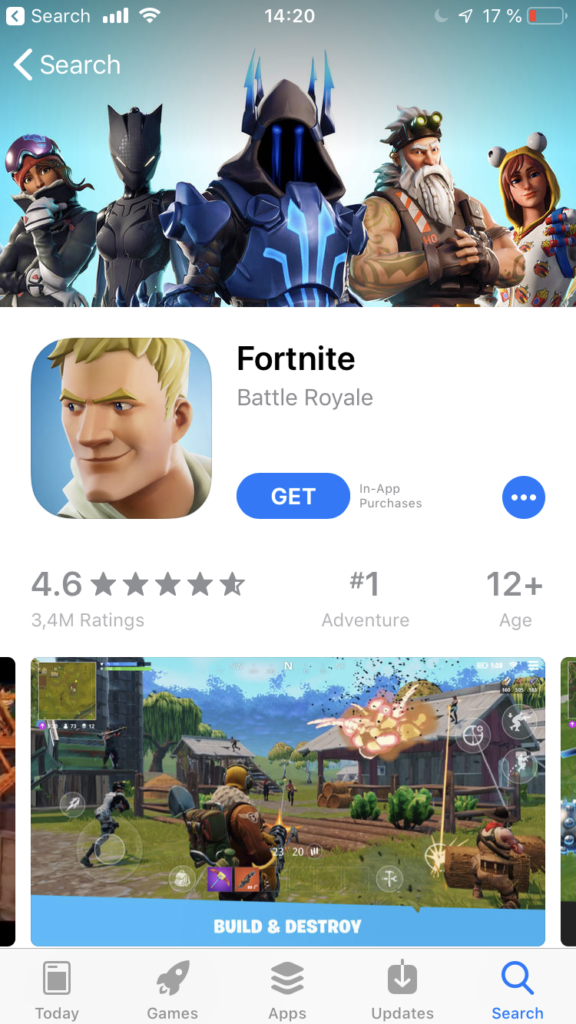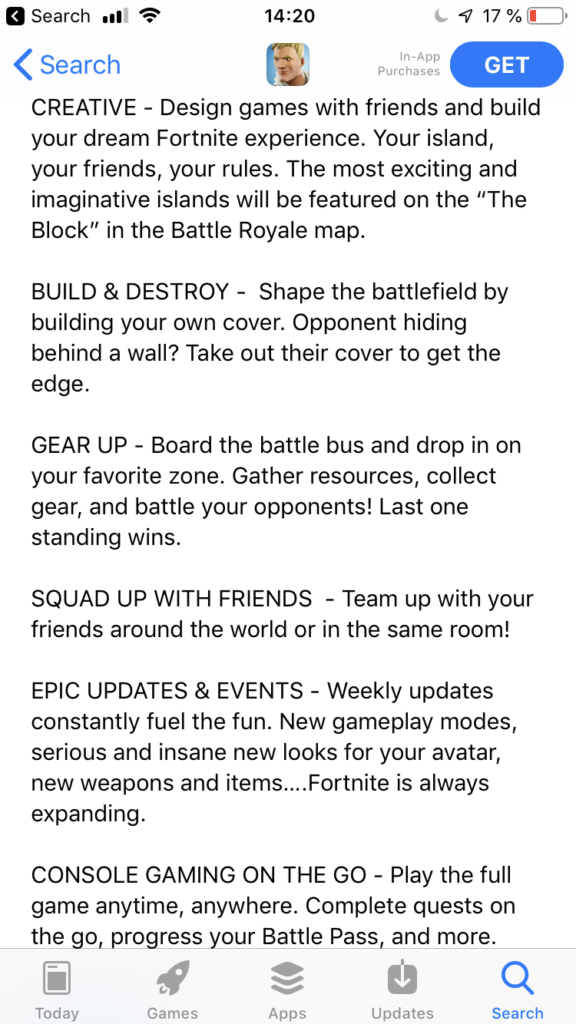 Check your app's ratings and reviews. Fix problems that current users are reporting to raise your average star rating. People tend to install apps with large amounts of good reviews. This is because they want to know if they're getting a good app before actually downloading it. App reviews and your app's average star rating are part of the ASO strategy. A good average rating will help bring your app higher in the app store rankings.
Don't know what ASO is or want to learn even more about ASO? We broke down all the ASO foundations for you in our free App Radar ASO Academy.
Content Marketing
Another way to get Organic Users is through Content Marketing. There are many ways to create and publish content.
Publishing blog posts related to your app's niche is one way.
Another way to get well-known online publications to feature your app in an article.
Staying active in forums that discuss your app's niche is also a great way to reach your target audience. The trick here is to check that all your content is in some way related to your app's niche.
Let's say you have a travel app. You can start writing blog posts about traveling. Get featured in travel and tourism websites and blogs. Answer questions in travel forums.
Additionally, a Call to Action (CTA) in your online content is crucial to getting your app more exposure.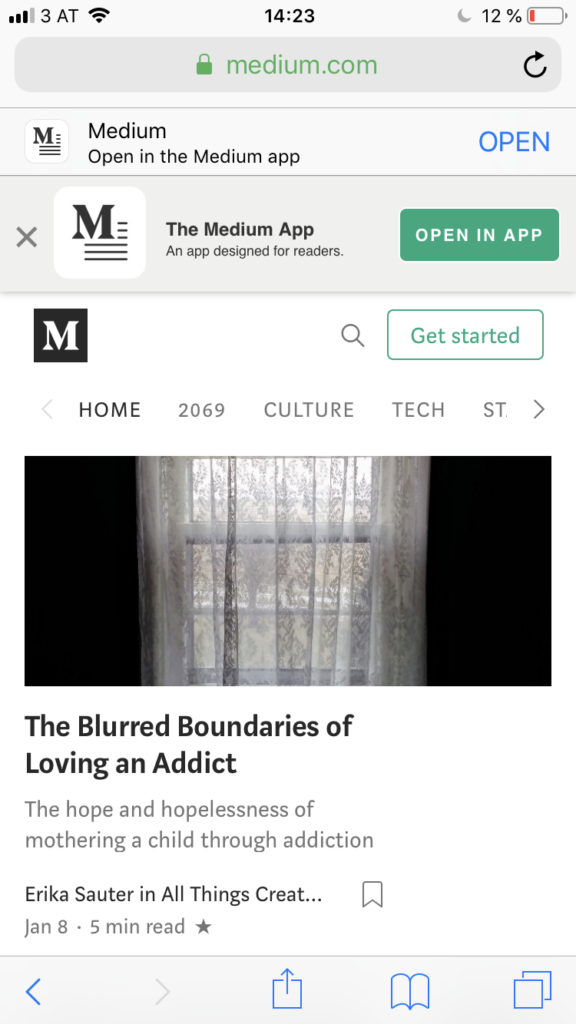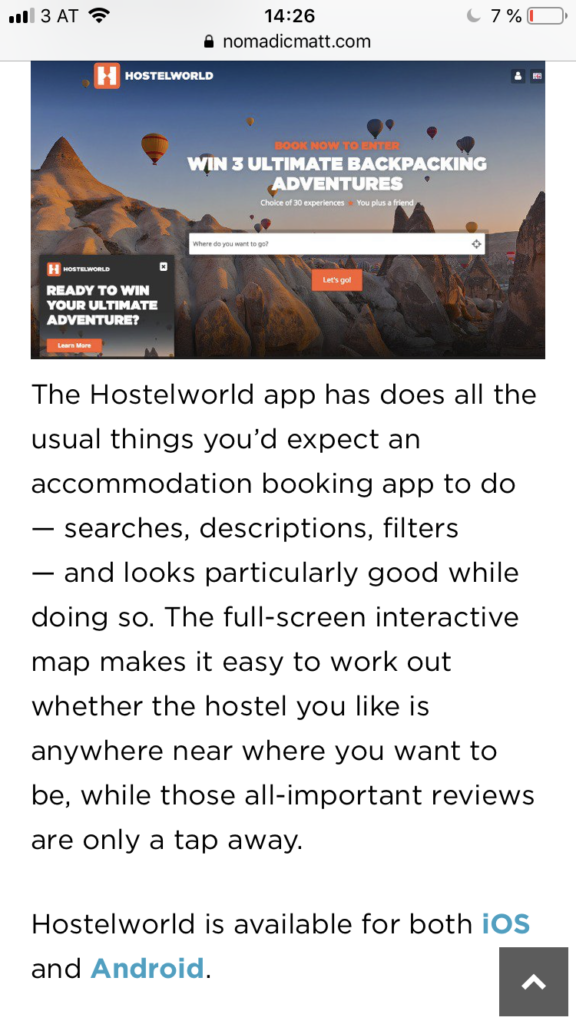 When you focus your content to your app's niche, you'll reach an audience that is a perfect fit for your app. And once they install your app, they'll be more likely to stay engaged with it for a longer time.
Social Media Marketing
Social Media is free! You need to start taking advantage of it.
First, you have to decide if Social Media Marketing is the right marketing channel for your app. If you're targeting 18-35 year olds, then social media is a good route to take. Like with Content Marketing, you have to be where your target users are.
Use social media to build trust with an audience. You never want to sell a product right off the bat. That would only put people off. Build trust by bringing value to your audience. Share content related to your app's niche that is educational or entertaining.
Be aware of the differences among each social platform. Instagram, for instance, is a highly visual platform. So if you're using Instagram, you'll need to have awesome graphics, photos or videos and a caption to go with. Twitter is not such a visual platform. Many companies use Twitter to have quick conversations with their customers.
Take Xbox for example. They have a main Twitter account @Xbox and a second support account @XboxSupport.
The main account tweets out new product launches and other brand related news. The support account tweets out any customer service related updates and responds to Xbox players' comments and complaints. This is how Xbox successfully uses one platform, Twitter, for 2 different purposes. Xbox builds trust with their customers by using Twitter as a space for conversation.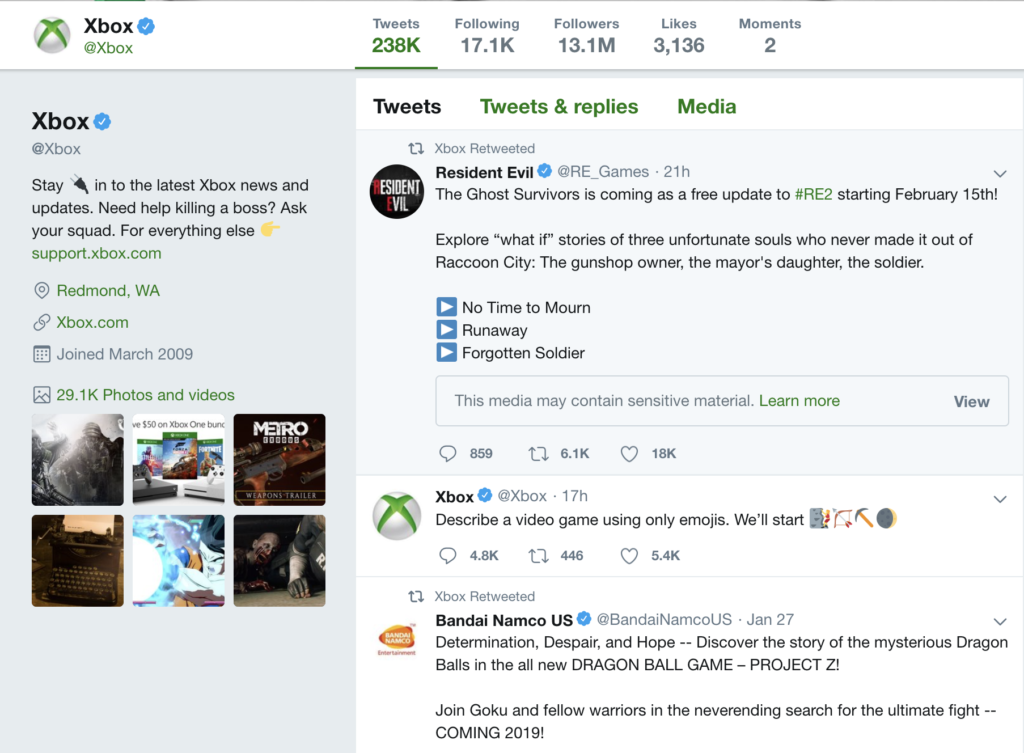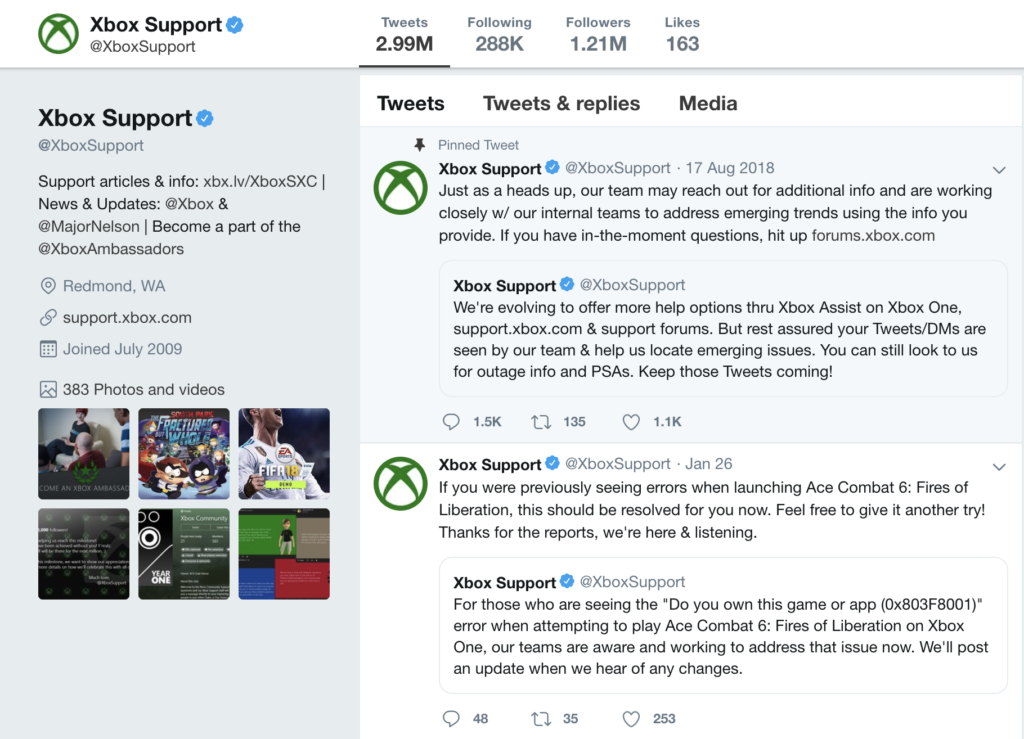 As you can see, social media gives you a lot of different options.
It's a place to educate or entertain your audience. It's a place to communicate with and offer support to your audience.
App Shares and Referrals
When a user likes your app, they'll share it with friends and family that they believe will enjoy it too.
App Shares and Referrals, which are generated by Word of Mouth Marketing, are last on our list but they're certainly not least. When you like a product or service you recommend it to friends and family. The same goes for mobile apps.
Make these referrals easy by integrating a share option within your app. This way users don't have to exit your app to share it with friends.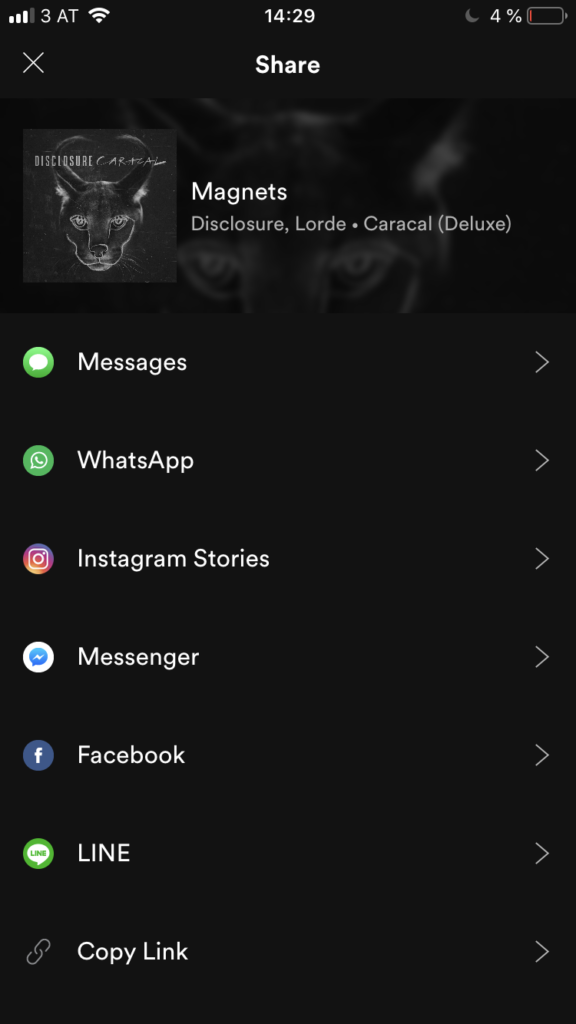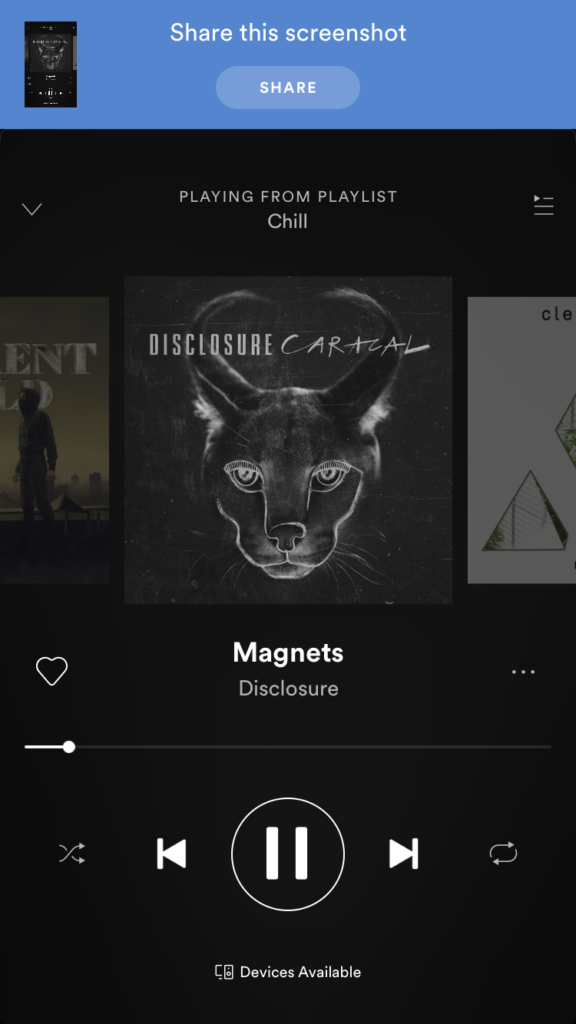 To increase your app's visibility, make sure users are able to share your app instantly via social media and messaging apps. Now go a step further. Use notifications to remind your current users to share your app and to leave a review in the app stores. App store reviews, as I've already mentioned above, greatly help your ASO strategy. The more and the better reviews your app has, the higher it will rank in the app stores.
Summary
Organic Users are highly important for your app's success story. You can reach them through ASO, Content Marketing, Social Media Marketing, and App Shares and Referrals.

Organic users are more likely than Paid Users to continue using your mobile app because they installed your app on their own.
They were searching for your app.
They found your app's online content while searching the internet for a solution to some problem.
They follow your app's social media pages because they're interested in your app's niche.
A friend recommended your app to them.
All of these reasons lead a person to install an app because they wanted to and not because an ad told them to.

Thus, Organic Users become loyal users and loyal users keep your App Retention Rate high.
Grow Your Apps with Less Effort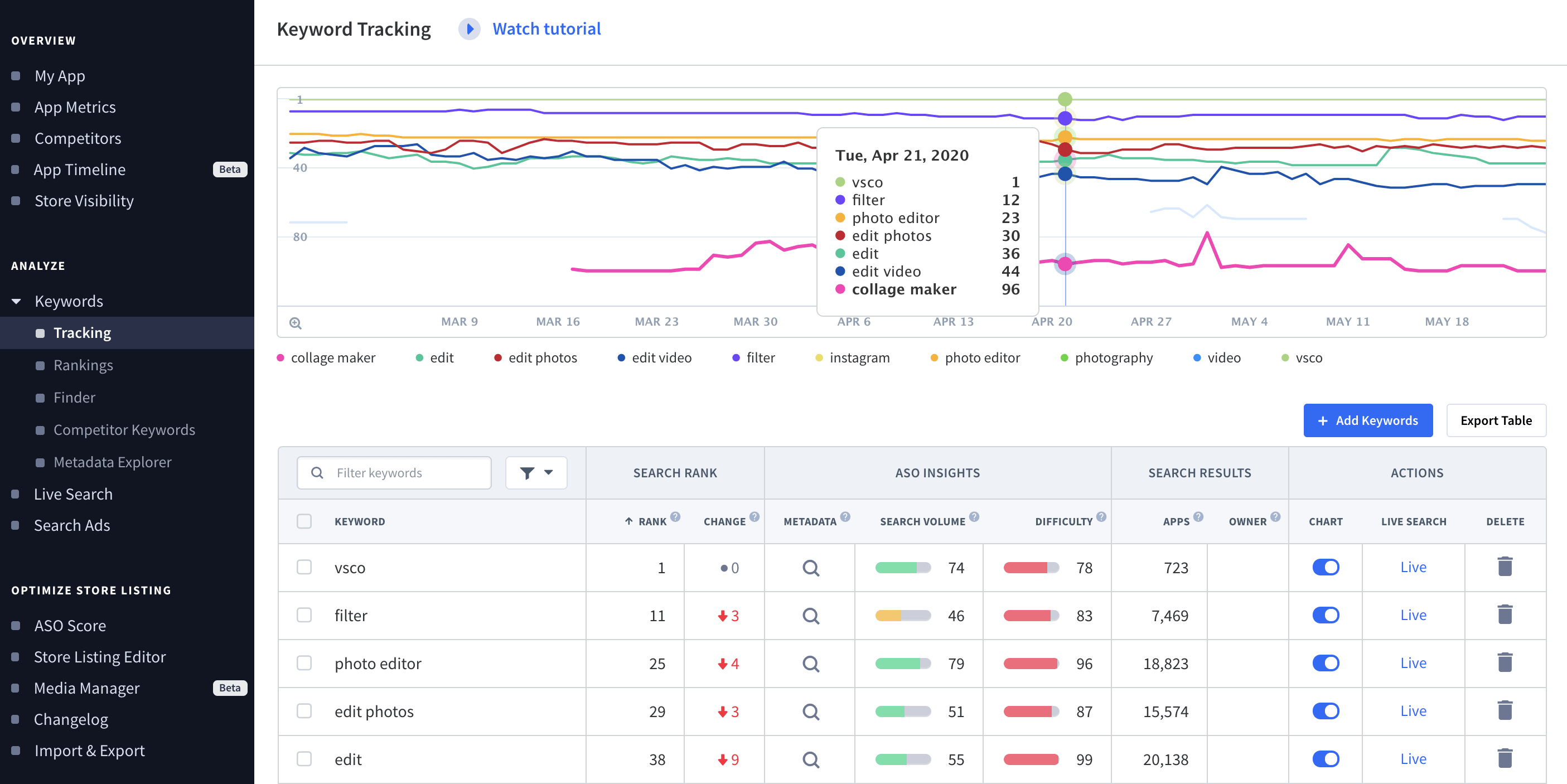 Find new keywords. Optimize all localizations. Spy on competitors. Track ASO changes.
Create a Free Account