case study
How Kolibri Games Increased Installs While Saving Time On ASO Updates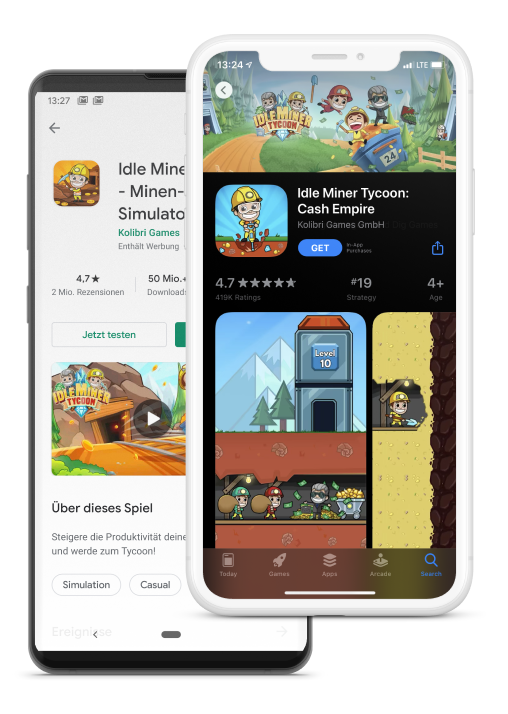 When launching the entertaining idle game "Idle Miner Tycoon" back in 2016, Kolibri Games (formerly Fluffy Fairy Games) kicked off their success story in the mobile games market. Starting their journey as a startup, the Berlin-based team rapidly 10x their revenue with the help of organic user acquisition, efficient workflows and user-centered product design.
Creating efficient workflows for app distribution & ASO
Now, Kolibri Games is treated as one of the most promising mobile gaming enterprises in Germany. This is how Kolibri Games optimizes their workflows and organic user acquisition with App Radar.
The approach of Kolibri Games is a rather unusual approach in the industry: Within two months, a minimum viable product was created and updated on a weekly basis. Updates are based on the feedback received from the user community.
In traditional studios it is quite the opposite: most of the time is spent on optimizing the game before the actual launch takes place. Rather soon after the release come bug fixes, possible expansion and updates.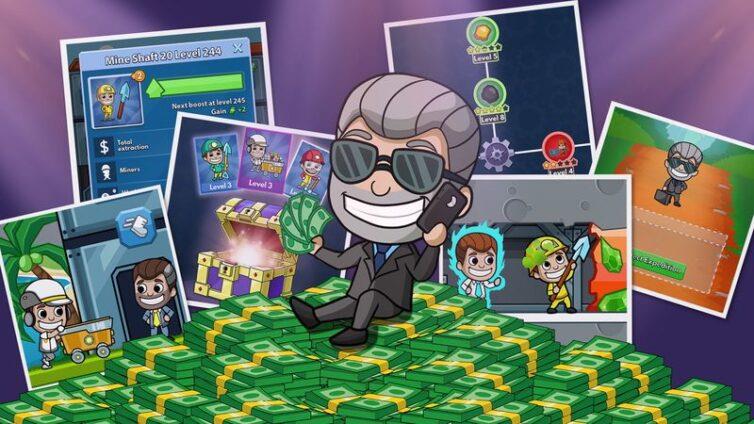 In line with the approach of responding to users quickly, the goal of Kolibri Games is to have at least one update per week. The whole company is structured around quick iterations, and efficient time management is needed to deal with this fast updating cycle.
As the game is updated, so needs the app information to be refurbished regularly. This was a time-consuming process since it had to be done for several languages and countries separately.
As we do weekly updates, switching between the different localizations in App Store Connect took quite a long time for putting in our promotion texts and release notes.
With constant deadlines ahead, good project management is key to prevent barriers from slowing down progress. The team needs to make sure they can work as efficiently as possible and to reach their goal of one update a week.
Using Store Listing Editor to do updates for several languages at once
Facing the challenges of tough deadlines and following a fast-shipping mentality, the team of Kolibri Games was looking for a solution that makes their work easier. Kolibri Games' Marketing Team was striving for a tool to improve their time management and automate ASO work. Thus, they started using App Radar. ?
Our Bulk Editor feature helped Kolibri Games to facilitate the process of updating their games' store listings for several languages at once. This way, App Radar made it possible for the mobile game developers to change app information across various app store localizations all on one single site. Relevant metadata fields like App Name, Description, Release Notes and Keywords could be bulk-edited for their targeted countries and languages. By one click, the metadata could be exported to App Store Connect or the Google Play Console.
Kolibri Games' Marketing Team knows about the power of search optimization. They are constantly monitoring their games' keyword rankings and regularly optimize the visibility of their mobile games.
They established a solid keyword strategy without wasting time on the tedious tasks coming with keyword research. App Radar's keyword tracking and keyword ranking features helped significantly to facilitate the App Store Optimization process for Kolibri Games. Simply because the manual task of researching keywords was replaced by the AI-based tool, saving a lot of time.
The most annoying thing was to manually look for keywords, check their popularity, the ranks and then copy & paste into our Excel sheet. I think it took me almost 1 hour for five localizations.
Spending minutes instead of hours each week on updating metadata
App Radar's features, especially the Store Listing Editor, keyword suggestions and ranking features turned out to be huge time savers. Kolibri Games can now push app updates once a week while only spending a few minutes on it instead of an hour.
The feature set made it possible for the mobile game developers to polish the app store listings for several languages in a simple interface and directly export the data to the Google Play Console and iTunes connect. Thanks to the keyword suggestion and keyword rankings feature, there was no need anymore to manually research keywords, because the tool took care of it.
All-in-all, App Radar helped Kolibri Games follow their winning strategy of quick iterations with a fast and efficient updating cycle. By now, the young gaming enterprise reached already more than 100 Million installs with only two games on the mobile market. More apps might be released soon. This will even increase the importance of App Radar's handy time-saving features to constantly growth their mobile game success. ?
It's amazing how much time I've saved since I'm using App Radar. Thanks to the Bulk Editor feature, I can update our games' store listings for several languages in just a few minutes. Now I'm able to push app App Store Optimization updates every week.