iOS App Store Optimization
App subtitle: placing keywords in the iOS app subtitle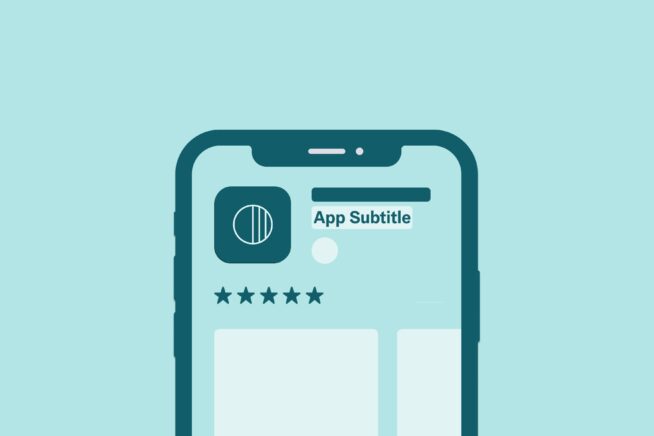 In general, every element of an app store product page has the power to drive downloads. At the same time, keywords placed in some specific fields are also considered crucial for the search algorithm in Apple App Store. So, here is what you have to know about the app name's little sister: the subtitle.
Where the App Subtitle is Displayed
The subtitle is like an addition to the app title. It will be located underneath the app name throughout the App Store.
The subtitle is important because it influences App Store keyword rankings and ASO and is always shown together with your app name. That means, your subtitle is displayed to the user in the following places:
Your app store listing
When your app is featured in the App Store
In the App Store search results
When your app is displayed in the App Store top charts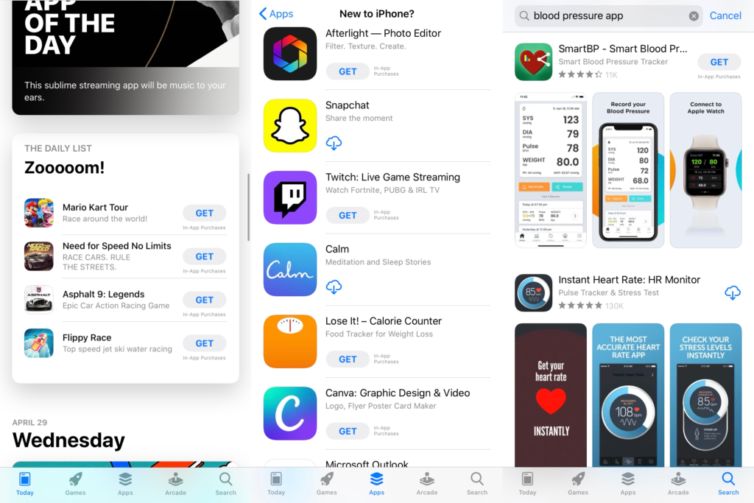 The Subtitle and the App Store Ranking Algorithm
The subtitle influences keyword search ranks. Terms that you place in the subtitle have the 2nd strongest ranking weight. The 1st being keywords in your app name. However, Apple will use single keywords from your app name, subtitle, and keyword field and combine them to make multitudes of combination keywords. That's why you only need to use keywords once across all of these fields for iOS apps.
Apple gives you 30 characters for the subtitle. Think hard about the keywords that you place here. You can put keywords with higher search volume and difficulty in the subtitle to increase your app's chances of ranking for them.
Be careful of keyword stuffing, meaning writing a subtitle that is just a string of random words. Since your subtitle is shown to potential users, you want it to not only make sense but also be appealing. It should still describe what your app does.
Dive Deeper:
App Store Ranking Factors: App Store vs. Google Play
App Keywords: How to Choose the Best Keywords for Your App
What is App Store Optimization?
How to Write a Great App Subtitle
When designing your app store listing, you should not only focus on the App Store ranking algorithm. Thus, if you are planning to prepare a subtitle for your apps, here are some tips to create a best-practice subtitle that appeals to both the App Store ranking algorithm and your target audience.
Keep it clear and short
The subtitle is limited to 30 characters only. So, keep it nice and short. Make sure, not to use duplicated words or synonyms between the app name and subtitle. You'll waste precious keyword space by doing so.
Describe what your app does
The iOS subtitle supports your app name and brand name. Use it to highlight what your app is about and what users can do with it. Describe your app in a way that resonates with your target audience.
Apply relevant keywords
Apple recommends avoiding generic descriptions like "world's best app". People are probably not searching for "world's best app" anyways. You can see that the search volume for "world's best app" is a 5. That's the lowest our search volume values go and signifies a negligible amount of search queries for that keyword.

Using phrases like this actually harms your keyword strategy. You would be wasting valuable character count that can be used for better keywords.
Instead you should use this field to showcase features or typical use cases instead. Always keep in mind what words people would use to search for your app's features.
Localize the subtitle
Like we have already recommended, the localization of your app store listing is crucial to allowing users in other countries to find your app. This advice especially applies to the app name and subtitle!
Notice how Airbnb localized their app subtitle for the US and the UK markets. Both are English speaking markets but there are still some syntax differences. In the US people use the word vacation, while in the UK people use the word holiday. They'll be searching using these localized words, so it's important that Airbnb reflect this syntax in their app store listing.

You should fully localize your app name and subtitle, whether that's translating or adjusting for regional differences. That's because people are searching in their native language or mother tongue. People are also more likely to download apps that are presented in their native language.
Dive Deeper:
What is App Localization?
How to Localize Your App and Reach a Global Audience
Try different subtitle version
As the subtitle has potential to become a download-driving element of your app store appearance, we recommend testing variations of it. You can update an app's subtitle when submitting a new version of your app.
Edit Subtitles For Every App Locale in One Page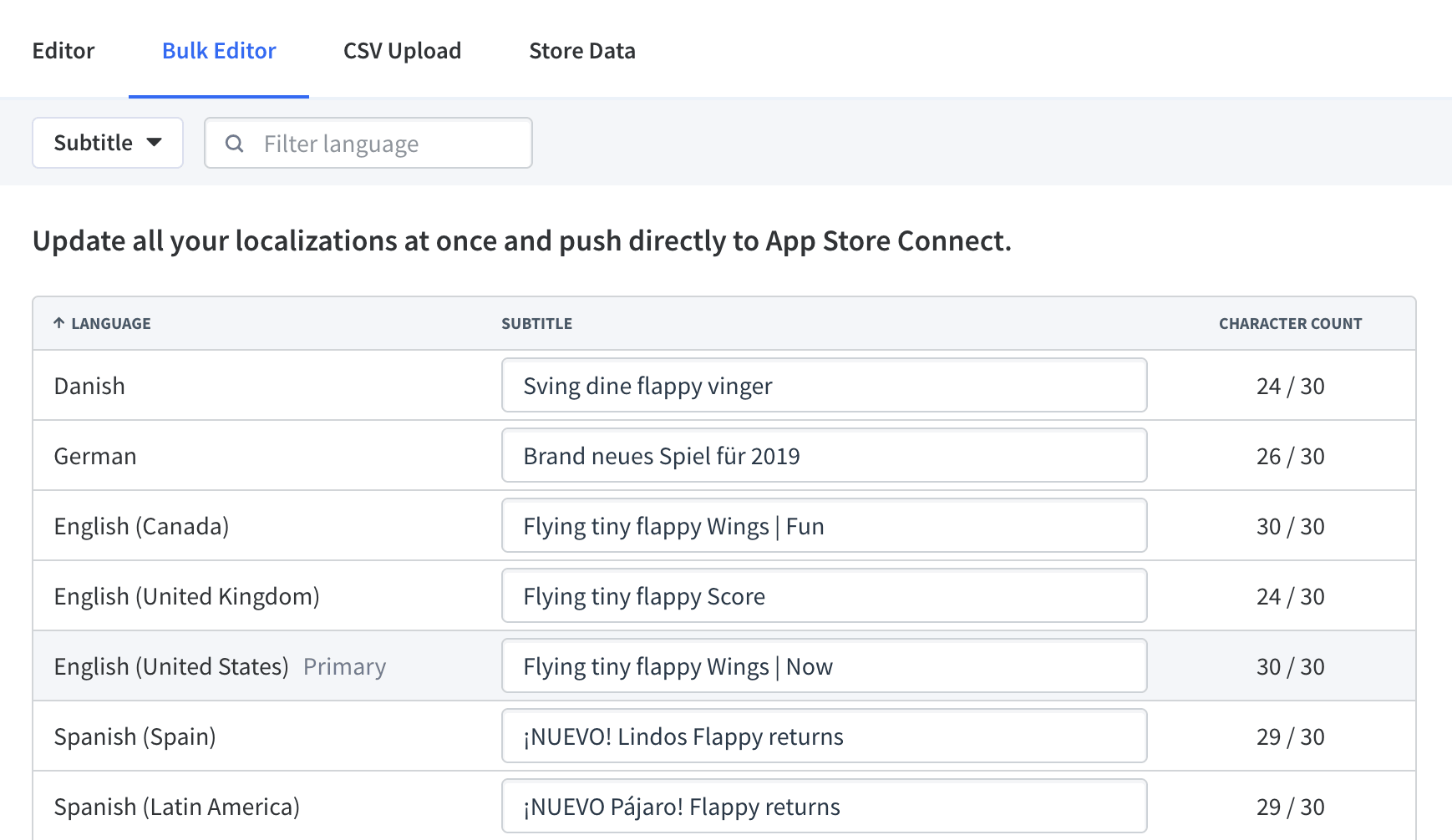 Save hours of manual work updating different app locales.
Do it all in one page with App Radar.
Create a Free Account