Mobile games are making a splash in the gaming world and as a result, mobile game marketing has become a big topic. At this year's Pocket Gamers London, we saw the rise of mobile games being nothing but inevitable.
In 2018 there were more than 1 billion mobile game players and the industry made more than 46 billion dollars
Mobile games come in all shapes and sizes. Candy Crush for hyper casual. Idle Miner Tycoon for idle clicker. PUBG for first person shooter. You get the idea. With the evolution of smartphones, mobile games along with all other apps have experienced growth in both development and usage. Now, the development of mobile games is not the only challenge for game developers and businesses. Having an effective and actionable mobile game marketing strategy is also crucial for mobile game success. That's why I'm letting you in on the secret.
Here's 6 effective ways to market your mobile game.
  1. Start a Youtube channel to preview your mobile game
Build a Youtube channel for your game. Youtube is an amazing platform for gaming companies because it can be used to release game trailers and teasers, giving viewers a quick look inside their game of interest. Maybe you'll even offer them a glimpse of your Easter egg. The gameplay in your videos should excite your target audience. Whether it's a trailer, teaser or walk-through video, injecting a sense of suspense and excitement into your viewers will get them to want to install your game.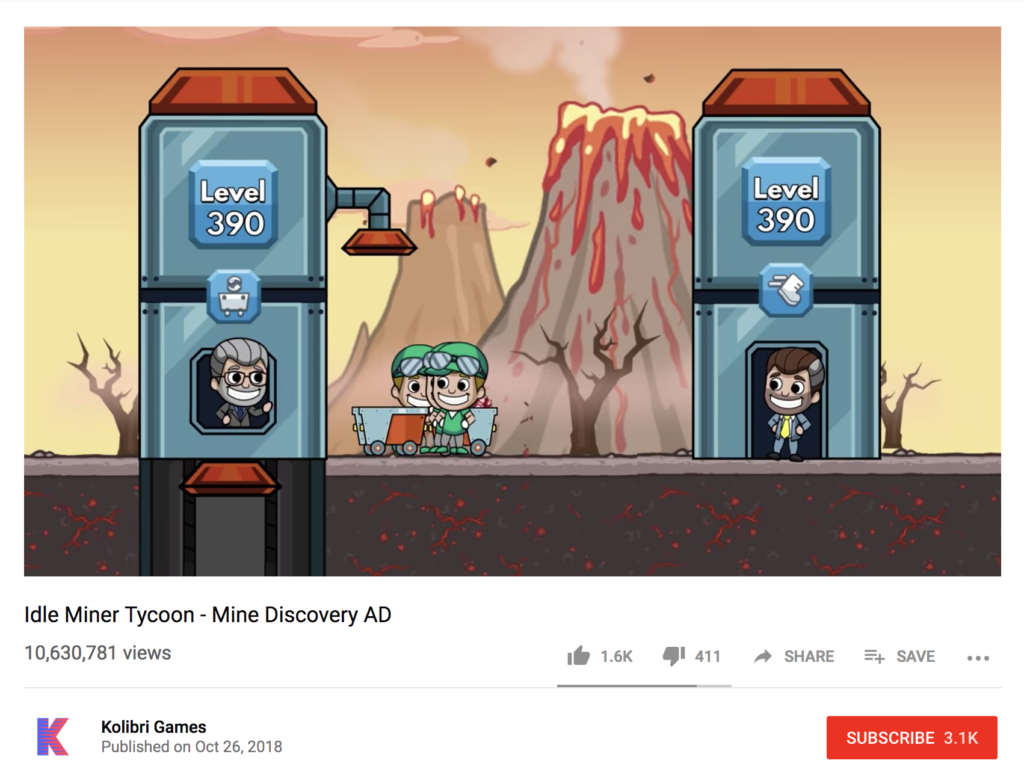 As with any social media channel, on Youtube you should always interact with your viewers. One method of interaction is asking for feedback at the beginning or at the end of a video. Ask what else your players want from your game. By involving them in the development process, you guarantee yourself a loyal player base that will come back to your game again and again. They'll also want to return just to see whether you've put into play the improvements and features they've suggested.
Another useful Youtube feature is playlists. Playlists can include your own videos as well as those from other Youtubers.
Aside from responding to comments, you can use playlists to tell players that you are paying attention to them and appreciate their engagement.
Think about creating feature playlists. You could have one for best gameplays, ones for specific levels and one for good use of strategic play.
A last point about Youtube. Youtube gives you an opportunity to establish your gaming brand on yet another platform, widening your reach. Brand your channel by creating a custom channel banner and video thumbnails. A branded presence on Youtube lets viewers know immediately whose videos they're watching. And don't forget to put the link to install your game in the description box of all your videos.
2. Build a website to earn more visibility
Your players are not browsing through the app store day and night. Like with Youtube, your game has to be elsewhere in the digital world for it to be noticed. That means having your mobile game's landing page live not only in the app stores but on the internet. People are constantly searching for products, services and information on the internet. Building a website for your mobile game establishes another channel of visibility for it. The website can host a number of things. Consider embedding your trailer video into your website. Blog posts are great for announcing new features and new versions. If your mobile game is a more complicated one, walk through guides are high traction content that you can publish.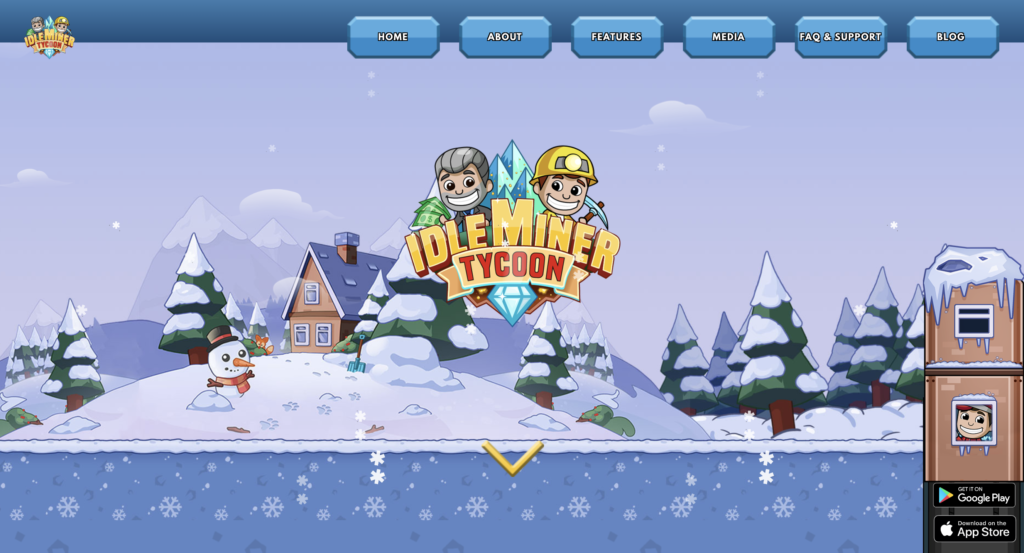 A website also lets you collect emails from interested players. Imagine you're releasing a mobile game within the next couple months. You build hype around it with a Youtube trailer video and some blog posts. But, when it comes to the release you'll need a way to let people know. An email list is the perfect outlet for this. You can ask for emails in a specific page on your site, in your website's footer or with an on-exit pop up. Avoid on-entry pop ups. They're just annoying.
A website is an additional landing page for your mobile game. Building a website for your mobile game establishes another channel of visibility for it, widening your reach.
Additionally, a website brings another layer of reputability to your mobile game. About us and contact us pages build trust between you and your players. Your players get to know a little more about you and your company in the about us page. With a contact us page, you put your players' worries at rest. They have a way to contact you when something goes wrong. This is especially important if you have in app purchases.
3. Get noticed by the media
There are tons of online publications that publish about games, GamesRadar and The Verge, for example. Get noticed by these. Find the editor's contact information. Emailing the entire editorial team is going to do you no good. You want to find the person in charge of gaming articles. Send them an email about your game with a great story to go with. These writers are not going to publish an article about your game purely because it exists. You need to put a spin on it. At the very least, ask them to install and play the game and give a good reason as to why they should.
Emailing the entire editorial team is going to do you no good. You want to find the person in charge of gaming articles and send them an email directly.
Having your mobile game mentioned in media helps your website's SEO and game ASO. The more backlinks from vetted sites the better. Backlinks from fake, scammy and insecure sites are only going to hurt your SEO. Researching media publications beforehand and dividing the legit ones into small, medium and large publications will make media communications simpler for you. Don't give up if you mobile game's story catches no one the first time around. There are many factors that publishers consider when publishing a story, including timing and gaming industry status. Try and try again until you hit the right ones.
4. Use influencers to boost your mobile game marketing
Influencer marketing frequents the travel, fashion, beauty and lifestyle categories. But that doesn't mean influencer marketing has no place within the mobile gaming industry. When done right influencer marketing greatly boosts your mobile game marketing strategy. Doing it right means finding the influencer who fits your mobile gaming niche as well as your target audience. Pay close attention to Youtube and Twitch, social platforms where many gamers live.
Although there are more than enough influencers within the gaming industry for you to reach out to, it would be a mistake to limit yourself to these individuals. Using influencers who are outside of the gaming world but have an audience that is likely to have interest in gaming will bring you a brand new set of players.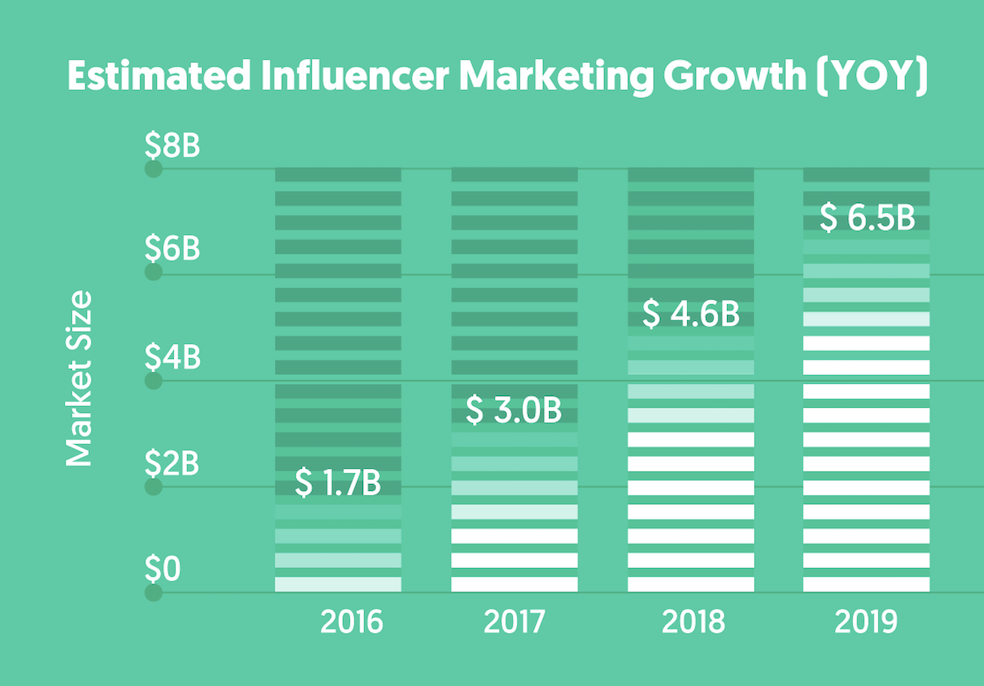 Be prepared to have a budget. This marketing strategy comes at a cost and to be truthful, if you're a beginner with influencer marketing you're going to make mistakes along the way. Learn from your mistakes and keep on adapting your strategy. You should reuse influencers that convert well and hold off on the ones that don't. Once you know which influencers are the most beneficial to you and your mobile game, you'll be able to spot influencers with great conversion potential from miles away.
5. Develop for iOS and Android and localize for more countries
Limiting yourself to one operating system is a definite crutch. If you have the resources to develop only for one then its better to not overwhelm yourself and focus on a single operating system. But if you have the manpower and time to develop your mobile game for both iOS and Android, you should be doing so. What's stopping you? When your mobile game is available for these two major operating systems you'll be reaching practically 100% of all smartphone users.
When your mobile game is available for iOS and Android you'll be reaching practically 100% of all smartphone users.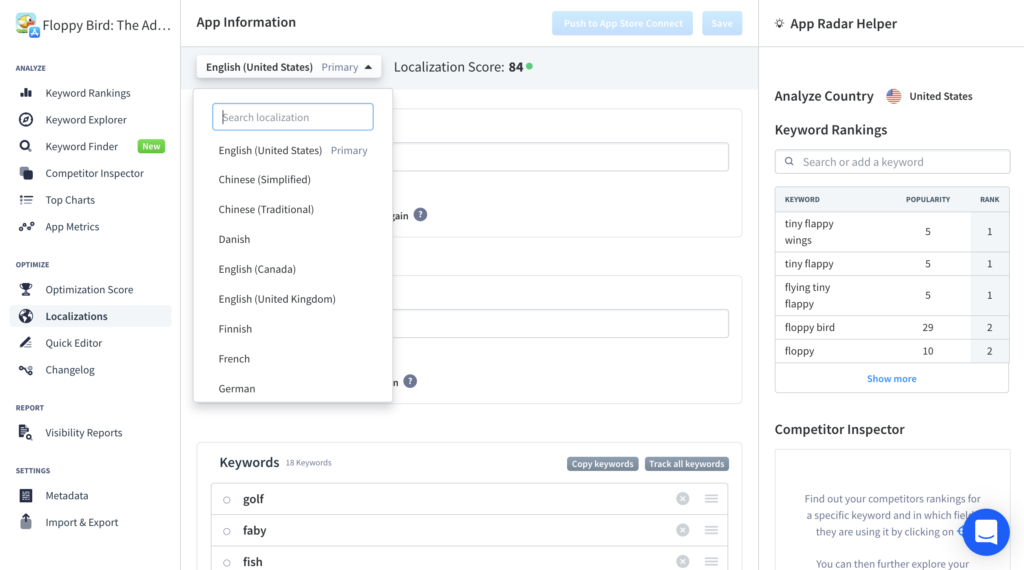 While you're at it, look to localize your mobile game for a wider spread of countries as well. Do your research because some countries may favor one operating system over the other. Another advantage of developing for both operating systems, is that it keeps your mobile game's reach wide when it comes to releasing for different countries. According to Statista, more than 80% of smartphones currently sold are operating on Android. However in the US, more than 50% of smartphones are iOS. When your mobile game is playable on iOS and Android devices and available in different countries, your organic reach automatically becomes larger.
No time to localize? Then check out App Radar's free ASO Tool. You can add, edit and update localizations all in one easy-to-use interface.
6.  Get your game in app store search top results with App Store Optimization
The best way to get more mobile game installs is through App Store Optimization or ASO. A majority of people find mobile apps and games through app store search. Most people don't scroll through all the results, so showing up in the first few search result spots is top priority. And think about it. If your game can't be found, then how are you going to get any players? That's why ASO is so powerful. It's the process of increasing your app's organic visibility in the app store. ASO also plays a large role in running effective and cost-efficient Apple Search Ads campaigns.
There's several ASO ranking factors for the app stores. There are also several differences between the Apple App Store and the Google Play Store.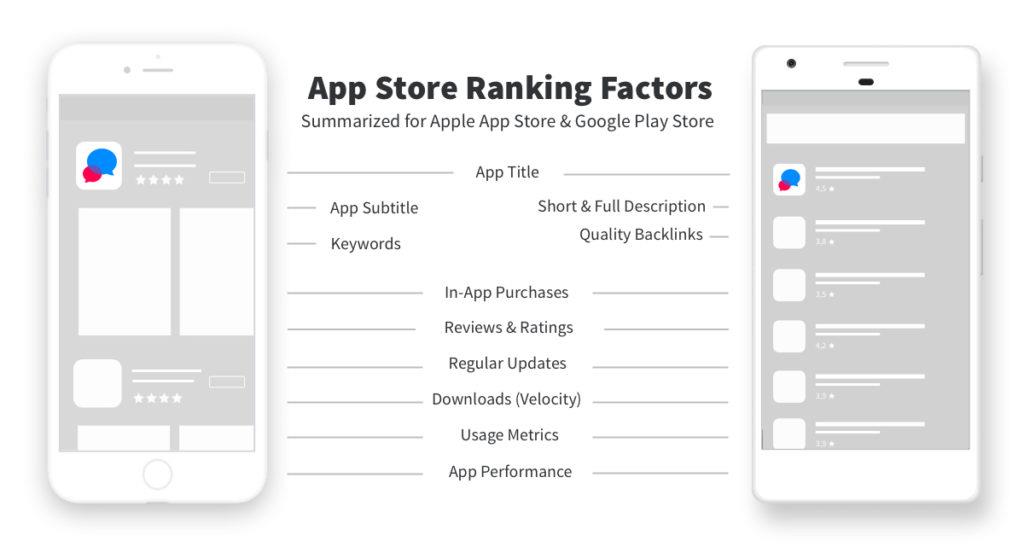 What they have in common is an emphasis on keywords. It's so important to implement the right and relevant keywords. Keywords that match the most likely search terms are going to be the most effective. These get the right people to find your game.
ASO also involves great visuals which attract people to install your mobile game. The app icon, app preview video and app screenshots are all included. They all need to show off the highlights of your game and at the same time be aesthetically pleasing, convincing people to click into your game's app page and then to install your game.
ASO doesn't stop here, at the install point. It's like an endless runner. It keeps going. Reviews and ratings play a huge role in getting your mobile game to rank high in the search results. The app stores favor apps that have more positive reviews and ratings.
To provide your players with the best experience, make sure you're responding to reviews and taking note of pain points that your players have.
In your next update you can please your players by fixing a bug that is disturbing their game play experience. Your players will thank you by
Mobile Games Marketing Strategies Summary
There's definitely a lot that goes into a great mobile game marketing strategy. We've talked about creating an exciting game trailer on Youtube, building a website as an additional landing page, contacting media publications for increased exposure, working with influencers to gain a new set of players, widening your game's reach with localizations and operating systems and using app store optimization to get your game found. Executing all of these mobile game marketing strategies will help you gain more players. But remember to remain flexible. You should be able to adjust and adapt each time you launch a marketing campaign. Tracking progress, analyzing ROIs and reporting results from enable you to pinpoint exactly which strategies work best and which need to be improved upon.
Grow Your Mobile Games Today
Find new keywords. Spy on Competitor Apps. Manage localizations.
Data-Driven App Store Optimization at Your Fingertips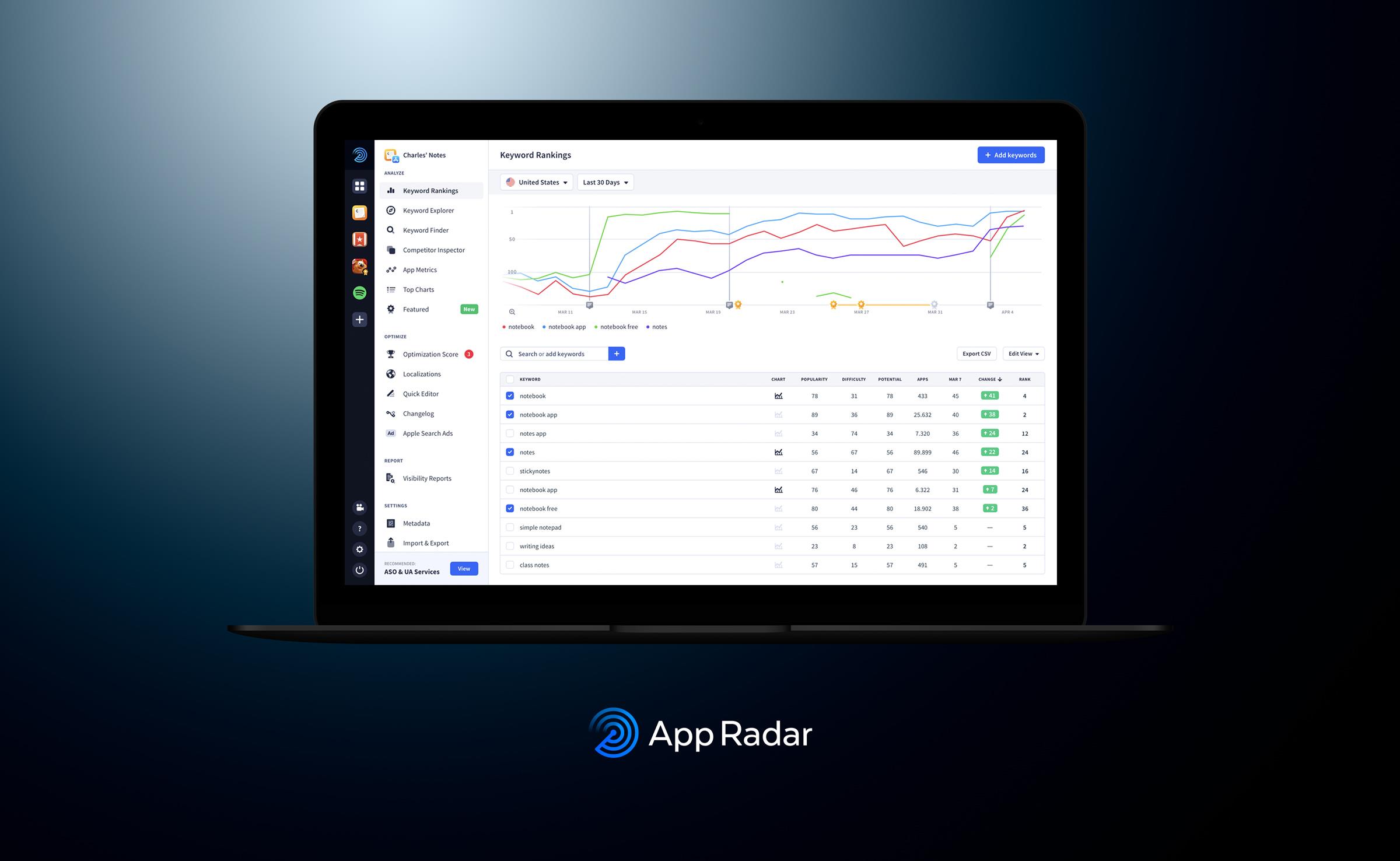 Get Started for Free