iOS App Store Optimization
How to Get Featured in the App Store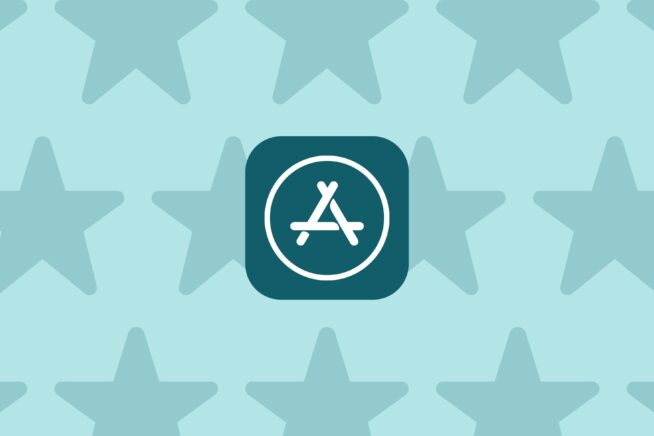 Getting featured in the Apple App Store is an achievement all app developers strive towards. It's a big win. Seriously. An App Store feature is not only worth a lifetime of bragging rights but is also a way to access crazy-fast app growth.
Apple is one of the most prominent players in mobile. We can all agree on that. They've dominated the US market, having close to 50% of all Americans owning some version of an iPhone. In 2017, Apple became the 2nd biggest smartphone vendor with 15% of the global smartphone market share.
By publishing an app on the App Store and localizing it for all available countries, you'd reach 15% of all smartphone users. That's a massive piece of the pie.
So being featured is naturally a big deal.
Benefits of Getting Your App Featured in the App Store
App Store visitors arrive in the Today tab as soon as they open the App Store. Apple has designed the Today tab to look more like a curated magazine than a storefront. Apps in this tab are hand-selected by Apple for high app quality, beautiful design, and great storytelling. Besides the Today tab, Apple features apps within the Apps tab. Here we find sections for Editors' Choice and Apps We Love Right Now.
The benefits of these features? You'd get an immense amount of impressions, click-throughs, and installs from a very relevant audience.
On top of that, featured apps receive a mark of authentication. A feature says, Apple verifies this app as one of high-quality design and functionality. This added level of trust leads to increased installs.
How to get your app featured in the Apple App Store?
Getting featured is no simple task. But, it's one that is worth your time and effort. First, let's remember that Apple is as much a design company as it is a tech company. They love their sleekness and this love is transferred into their content curation. To get your app featured in Apple's App Store, it has to have the following.
Design a sleek user interface (UI) and intuitive user experience (UX)
No surprise here. A sleek UI is essential to getting Apple to highlight your app. They don't give away app design awards for no reason. Apple knows that a good UX/UI can make all the difference when it comes to mobile.
Mobile users are used to gorgeously designed apps. If your app works well but looks like it was made in 2010 that's not going to cut it.
Mobile means limited space. So every aspect of your app design has to be purposeful and developed both beautifully and intuitively. Users shouldn't be confused when opening your app. Functions need to feel natural and flow uninterruptedly.
The best way to figure out whether your app is intuitive for its users is to ask your users. Get a group of testers together who fit into your target audience and ask them to perform some tasks in your app. You can also prompt them to voice their opinions, good and bad, out loud while they're going through your app. Then you'll know exactly which points of your app's flow are confusing and which are communicated well.
Use Apple APIs and update your app regularly
Apple likes it when you use its products. They also enjoy showing off great products that were made using their technology. That's good news for you, iOS developers. You should always be developing your iOS apps using the latest version of Swift and integrating Apple APIs when possible.
For iOS designers, you don't have to come up with new designs. Xcode comes with pre-built iOS buttons, such as the bottom navigation, back buttons, and more.
Further, you'll want to update your app regularly. Pushing regular updates shows both Apple and your users that you care. Keep fixing bugs and introducing new features. Remember, Apple editors curate the App Store to offer App Store visitors the best of the best. They're not going to push buggy apps that haven't been updated for months.
Add and optimize app localizations
How many countries is your app available in? The more, the better. Apple won't feature your app if it's only downloadable in a few countries. That's not doing much for them considering they have a worldwide audience.
But don't go adding localizations willy-nilly. Each localization needs to be optimized. All keywords and descriptions should be translated into the native language of the localization. Be careful not to assume that just because 2 countries speak the same language you can copy and paste.
For example, in the UK, the metal box that takes you up and down tall buildings is called a lift. However, in the US, it's called an elevator.
Optimizing many localizations is exceptionally time-consuming. It can take more than 10 hours to manage 10 localizations. To save time and dedicate your efforts to other app growth strategies, use an ASO tool like App Radar.
The App Radar ASO Tool allows you to add, manage, and optimize app localizations all in 1 interface. App Radar also gives you data-driven and AI-powered recommendations on how to improve ASO for each localization.
Focus on app accessibility
Apple wants its products available to everyone and I'm sure that you also strive to make your app accessible to everyone.
Apple makes it simpler by defining 4 major disability domains. These are:
Vision: a person may be blind, color blind, or have a vision challenge that makes focusing difficult.
Hearing: a person may be deaf, have partial hearing loss, or they may have difficulty hearing sounds within a specific range.
Physical and motor skills: a person with reduced mobility may have difficulty holding a device or tapping the interface.
Learning and literacy: a person may have difficulty remembering a sequence of steps or they may find an overly complicated user interface too hard to process and manage.
Same with design, you don't need to invent something new entirely. Apple provides you with the foundational framework. You only have to integrate the pre-built iOS accessibility features with your app.
Optimize your App Store product page
The App Store Product Page. One of our favorite topics here at App Radar. This is where Apple App Store Optimization (ASO) really comes into play. Your app's product page is one of the most influential factors of app growth. It's where people are persuaded to learn more about and install your app. To have a winning product page follow these quick tips.
Optimize your App Name
Pick a name that clearly communicates what your app is about. The app name holds a lot of weight when it comes to keywords. So when you want to rank for a search term such as, "daily planner," you have to include it in your app name. Keep it short because there's a 30-character limit.
Have eye-catching Screenshots
Visuals are everything. For the App Store, a picture does equal a thousand words. Of course, you can tell people what your app is all about in the description, but it's even better to show them. Design eye-catching app screenshots that highlight the significant features of your app. You can add up to 10 app screenshots. I recommend using up all that space.
Create an App Preview
App previews are videos that you can place on your app's product page. It gives users an engaging look inside your app. You can add up to three 30-second app previews.
Choose relevant keywords
Decide on keywords that are relevant to your app's niche and functions. There is a 100-character limit for the iOS keyword field, so choose wisely. Avoid repeating your app name, using singulars and plurals of the same word, category names, and the word "app."
To get an ASO health score and recommendations on how to improve your app's ASO, check out our ASO Tool.
Stand out and tell your app's story
Be unique! Apple's not taking any wallflowers. They want apps that will wow App Store visitors. Your app doesn't have to be, but it has to be at least memorable. Focus on what makes your app different. In the marketing world, we would call this your unique selling point (USP).
The story can differ depending on what aspects make your app shine.
They offer customers valuable help through how-to-guides, beginner tips, and critical insights from our team of editors, and inspire our customers by highlighting the outstanding developers, users, communities, and trends that shape our world.

Apple
You've got your app story down. Now where to share it?
Fill out the "Get Featured on the App Store" form
This is where. Last but not least, fill out the form. There's a form? Yes, we learn new things every day. If you want Apple to even consider featuring your app, you have to fill out the form. This is how you tell Apple about your app's story, how great your app is, and what it's doing for your users.
In the form, you have the option of submitting links to marketing materials, presentations, websites, etc. This is where you want to be really visual. Don't forget that Apple is also a design company, so they value products that present themselves in an aesthetically appealing way.
Do not leave these entries blank. Make sure you have a landing page, presentations, or other visually filled destinations to link to. Be prepared with some stunning renditions of your app that highlights its main features. Think gorgeous website landing page or mesmerizing trailer on Youtube.
The last step: Apple asks you for promotional design assets for featuring your app
You've gone through all of this and submitted the form. And today you receive an email from Apple asking for visuals to feature your app. It's not time to celebrate yet. Getting this request from Apple does not guarantee that your app is receiving a featured spot in the App Store. This only means that Apple is seriously considering featuring your app. Which is a win in itself.
Even so, you still have to sell your app to Apple. Create visually appealing promotional art. For inspiration, look through the Today tab and see what other apps in your category have come up with. Apple will likely choose designs of a similar tone.
Your app is featured in the App Store
Without warning, Apple will feature your app in the app store. It may go up days after you submit your promotional assets or even months after. Be patient.
If and when your app does get featured, share it with the world! Apple will most definitely like the extra attention you're bringing to the App Store. Additionally, one feature may lead to more in the future. Consider this as a stepping stone. As an app developer, you want to build a solid relationship with Apple. Their App Store is one of the two most significant in the world.
App Radar lets you see your app's history of getting featured. You can also set up an email notification that will let you know if Apple is going to feature your app 24-48 hours ahead of time.
Track When Apps are Featured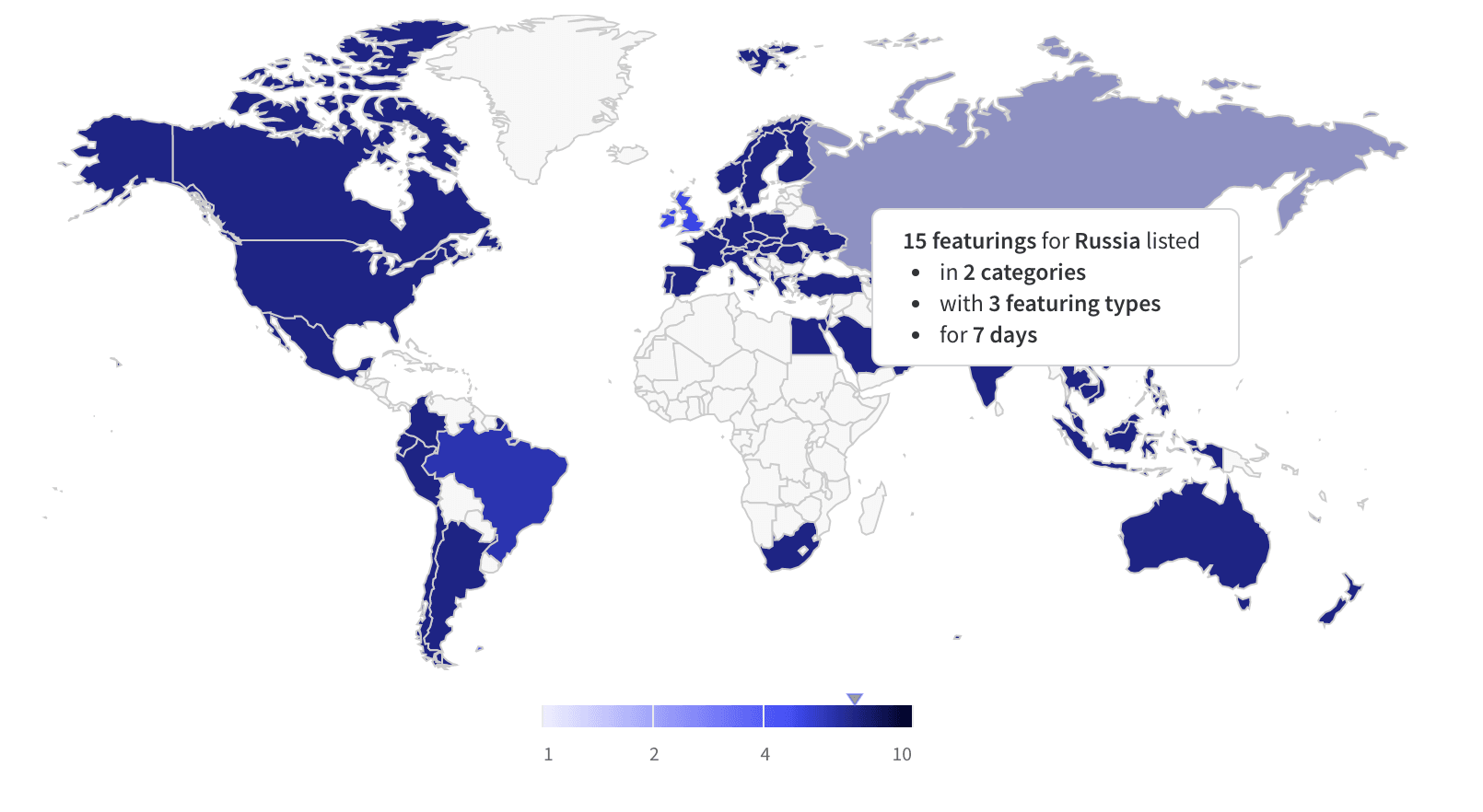 See if your app or competitors are featured in App Store and Google Play.
Get notified 24-48 hours before you're featured.
Create a Free Account