Increase Your App Store Rankings and Get More Users
Leading Tools and Services for data-driven App Store Optimization and App Store Ads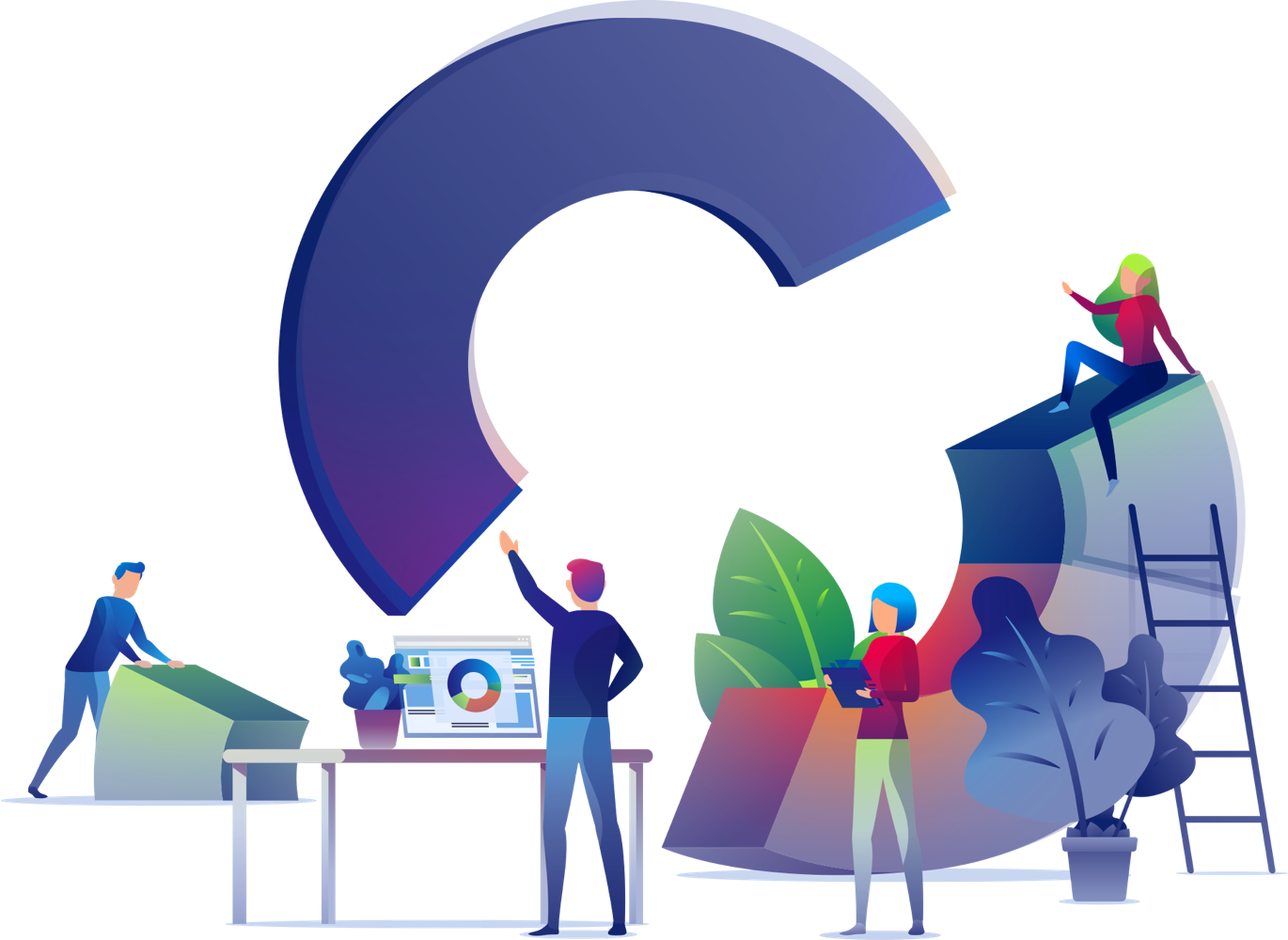 Our App Store Optimization Tool is the best in the mobile industry

Get Seen
in the App Stores
Trusted by customers globally
Our App Store Optimization tool has helped more than 10,000 companies gain more than 100 million installs. The tool enables you to save time and money on app growth efforts. With App Radar you can find new app store keywords, manage localizations, push ASO updates to the app stores, and more!
We offer everything you need to get more users 
Looking for even more growth? Our service team provides tailored solutions for App Store Optimization and App Store Ads.
We accelerate mobile app growth through AI-powered technology, personalized services, and data-driven solutions.
Daily crawling of all app store data (keywords, top charts, featurings, apps and ads) so you're always up to date
A database of 80 million ads, 10 million keywords, and 5 million apps that powers our AI so that you get the most accurate information
AI-powered tools that provide quick and easy ASO recommendations so that you can grow your apps faster
Rank higher in the app stores and increase app visibility so that you get more installs and revenue 
What you get from our tool
Find new app store keywords

Track app store keyword rankings

Spy on competitors apps and mobile games 

Apply ASO recommendations 

Explore apps in the Top Charts 

Manage and update all localizations

Get notified when your app will be featured

Receive app performance reports

and more!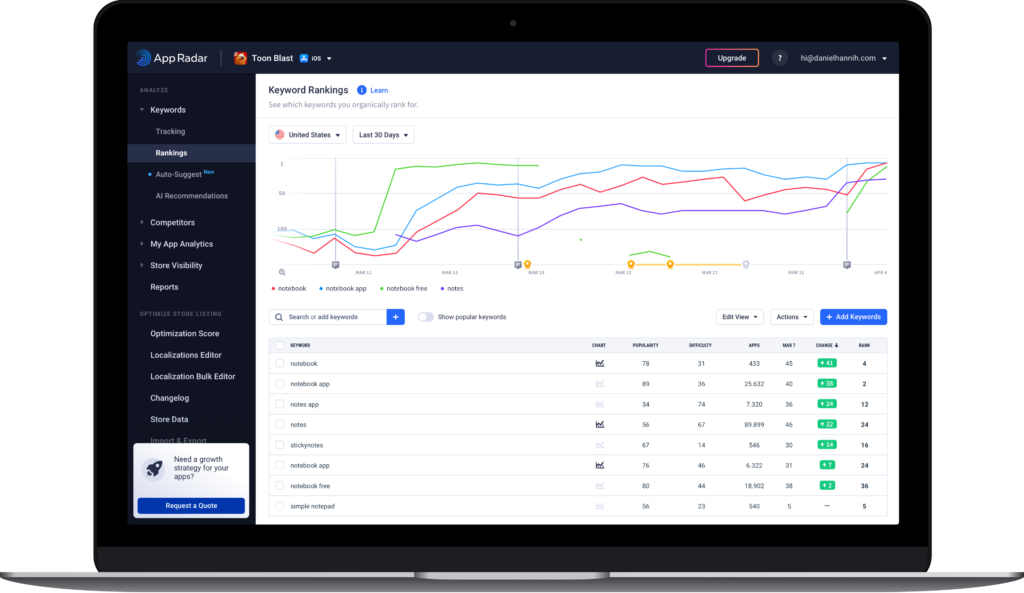 App Store Optimization & App Store Ads Services
We tailor each app growth strategy individually for our mobile business partners because we know that every user acquisition campaigns works best when completely personalized. Our dedicated app growth team, with more than 4 years of experience, will handle all of your needs. 
Our Services Help You With
Current App Store and Google Play listing page analysis 
App Store Optimization Strategy and Implementation
Market Research and Localizations for Main Markets 
Paid UA Strategy through Apple Search Ads and Google UAC
Full Service Partnership for ASO and Paid UA
What our customers are saying about App Radar
Drive more revenue with valuable keywords
"We use App Radar to research keywords and search volume. This keeps away the guesswork and delivers results. It is easy to use, reliable and shows real-time data."
Your entire App Store Optimization workflow - unified and connected
"I save 90% of time for App updates thanks to features like the Quick Editor. I can now update our games store listings for several languages every week with just a few clicks."
Step by step guidance on improving your App Store Optimization
"The automatic suggestions and visual aids like graphs are a great resource for us to improve our ASO. It is much easier to know what to do to help you rank much higher."