Having trouble getting more users to download your app? Here are 7 effective ways to promote your mobile app and achieve exponential growth.
1. Promote Your App Through Friends and Family
Look around and identify the people that you surround yourself with. Are there any friends or family members that would enjoy using your app? If so, approach them! They're already part of your inner circle and would be more than happy to help. Now, think about the exponential potential of your network. Each one of your friends and family knows at least 5 other people. Those 5 people know another 5 other people. Get this network to be part of your early adopters. They'll spread the word and build the foundation of your user base.
2. Increase Organic Installs with App Store Optimization
Organic app installs are the main driving force when it comes to promoting your mobile app and growing your app business. Organic growth leaves opportunity for a steady flow of new users and most importantly, it doesn't depend heavily on having a large budget. The primary method of acquiring users organically is App Store Optimization or ASO.
App Store Optimization is the process of increasing app visibility and conversions in the app stores. It relies on factors such as keyword strategy, app store ranking, eye-catching app store listing visuals, and high ratings and reviews. The goal of App Store Optimization is to create an app store listing that is both easily discoverable and appealing to your target audience.
Level Up Your App Growth
App Radar is the easy to use App Store Optimization tool built to boost your app growth!
Create Free Account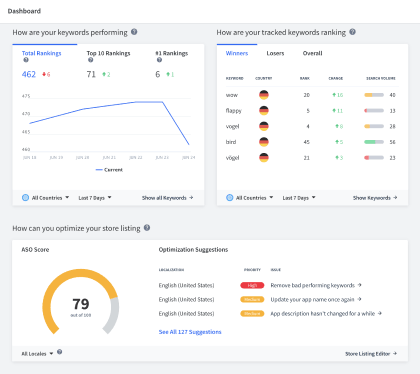 Keywords are how people find your app in the Apple App Store and Google Play Store. The aim is to get your app to rank in the top 5 organic search results when somebody searches using a relevant keyword. The first step of App Store Optimization would then be optimizing your app store listing by putting together a list of potential keywords and then placing them in the right metadata fields.
Find effective keywords that drive growth with the App Radar App Store Optimization tool. App Radar will also evaluate your current App Store Optimization efforts, give you an ASO Score, and recommendations on how to improve it.

3. Get More Users by Running App Store Ads
To promote your mobile app and skyrocket growth, harmonize App Store Optimization with app store ads. The two main channels for app store ads are Apple Search Ads and Google App Campaign. With both, you are able to run app install campaigns and drive more users to download your app.
Apple Search Ads work with keywords. As a jumping-off point, you can use the keyword list that you've created for your App Store Optimization strategy. From there, determine the ones that drive the most traffic and place bids on them. When people search in the Apple App Store using these keywords, they'll see your ad before the 1st organic search result. Running Apple Search Ads is one of the most effective ways to get more app users and increase revenue. The average conversion rate for Apple Search Ads is an impressive 50%. Just make sure you're choosing your keywords wisely.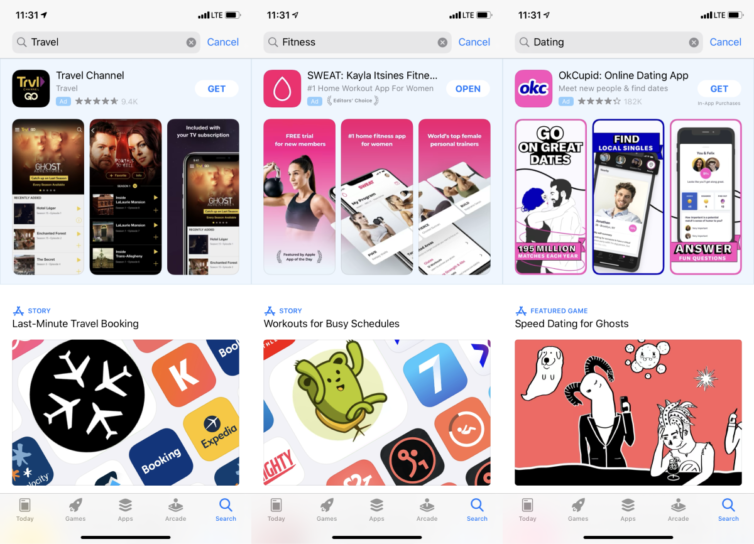 Google App Campaign works with audience demographics and campaign goals. Your audience demographics have to match those of your target audience. Who will want to download your app and want to continue using it? These are going to be the most lucrative people to reach. Besides, to increase app downloads, you can set your campaign goal as app installs. Google will then optimize your campaigns towards this goal.
Need Help With App Advertising?
Contact our app growth team today! We'll work with you to create an effective and tailored ad strategy.
Learn More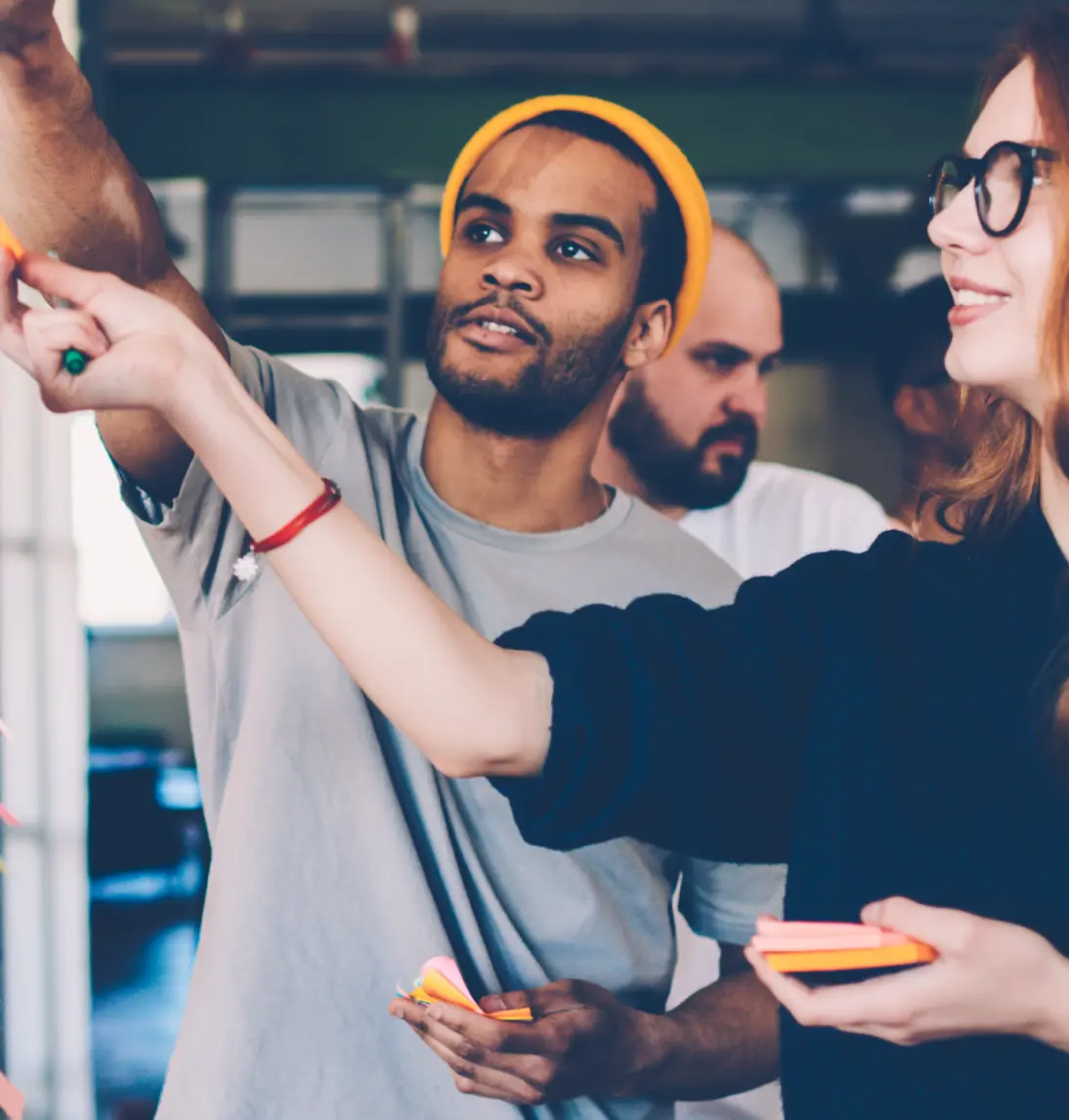 Lastly, don't forget about the visuals! For both Apple Search Ads and Google App Campaign, your ad visuals are going to make a huge difference. They make or break your campaign. So get your money's worth and start optimizing visuals such as your app icon and app screenshots.
Dive Deeper:
4. Raise App Brand Awareness with Social Media Ads
No promotional campaign is complete without a social media edge. Although not fit for every kind of app, social media is a powerful tool for many. You can promote your mobile app on social media in two ways: organic and paid.
Organic Social Media to Promote Your Mobile App
Organically, you can create a dedicated social media page for your app brand and expand your audience by showcasing a solid brand through consistent and engaging content. However, due to the saturated nature of these platforms and the short attention spans that you must capture, it's become a pay to play field.
Paid Social Media to Promote Your Mobile App
Channels like Facebook, Instagram, Snapchat, and TikTok all offer app install campaigns. When ad viewers click on the CTA (call-to-action), they'll be led directly to your app store listing. Ensure they actually download by building an appealing app store listing through App Store Optimization. These campaigns run via audience demographics and interests. Achieve the best ROAS (return-on-ad-sales), by having a clear picture of who your target audience is and what type of content they'd be interested in. That way you can hone in on the right people and design an ad that will stop their scroll.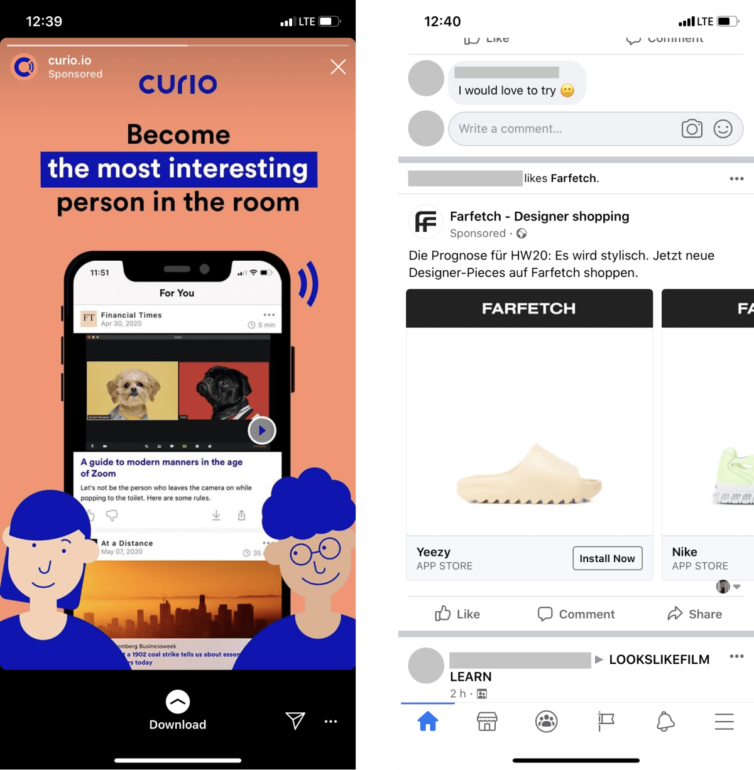 Each social media outlet works differently and may have different users. Get familiar with each platform first before putting money on the table.
5. Reach a Larger Audience Through Influencer Marketing
Another highly effective way to promote your mobile app and gain more users is influencer marketing. Influencer marketing is the process of increasing brand awareness and revenue through the use of influential personalities who have engaged audiences. Remember, just because somebody has a lot of followers doesn't mean they're influential or have an engaged audience. You have to vet their profile, their content, and their personality.
The influencers you work with become ambassadors for your app brand. You want to associate your app with people who are in your target audience and also speak directly to them. This matching is crucial to running a successful influencer campaign.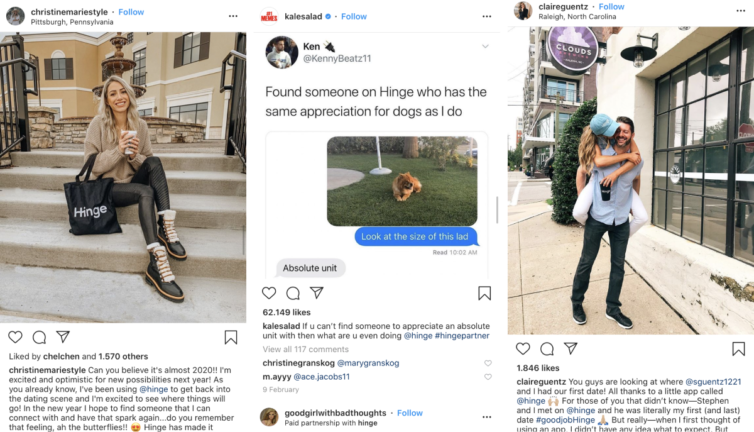 There are several ways you can find influencers to work with. If you have the budget, check out platforms such as Obvious.ly and CreatorIQ. You may also decide to partner with agencies who have already established rapport with the influencer community.
However, if you're working on a smaller budget, you can always set up the campaign yourself. Simply search through platforms like Facebook, Instagram, and TikTok. Consider googling for articles that highlight micro-influencers. Lastly, get involved in the community you want to reach and embed yourself as a brand in the conversation by commenting, liking, and engaging with users.
6. Set Up a Referral Program for Existing App Users
Word-of-mouth marketing is a great way to promote your mobile app because it inherently involves the trust factor. People trust recommendations from their friends and colleagues. Word-of-mouth marketing leverages this, mostly through referrals and rewards.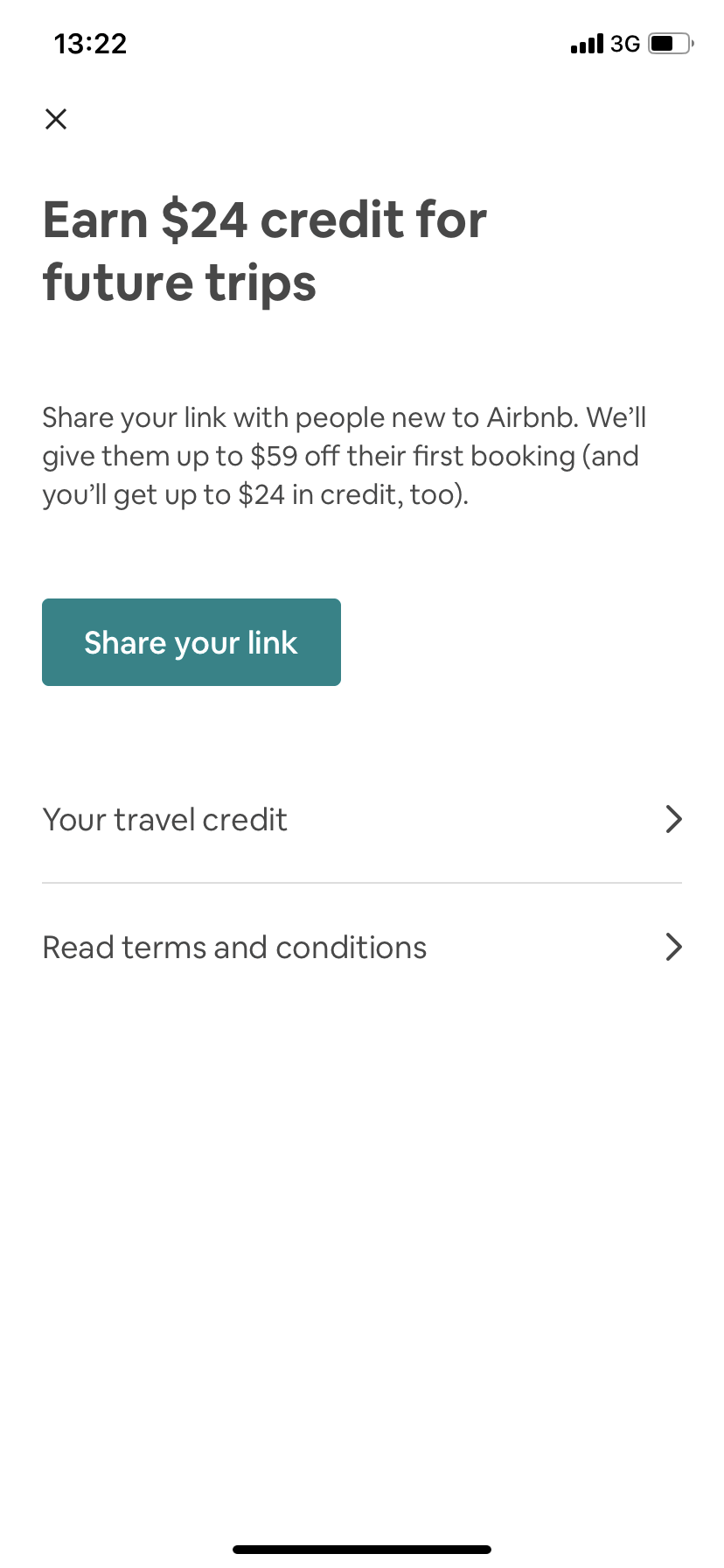 All you have to do is create a referral program in your app. Perhaps you have a hyper casual mobile game. You can reward users who refer their friends to your game by giving the inviter and the invitee some extra coins. So, it's a win-win for everyone, including you and your app!
7. Boost App Downloads with an SEO Optimized Website
The last point we'll touch on today is creating a website or landing page for your app. People search on and browse the internet when they're trying to find information and answers to their problems. You can reel in many new users by being present within the search results. Also, you'll position your app in front of a high-intent audience, people who were already looking for the solution your app offers.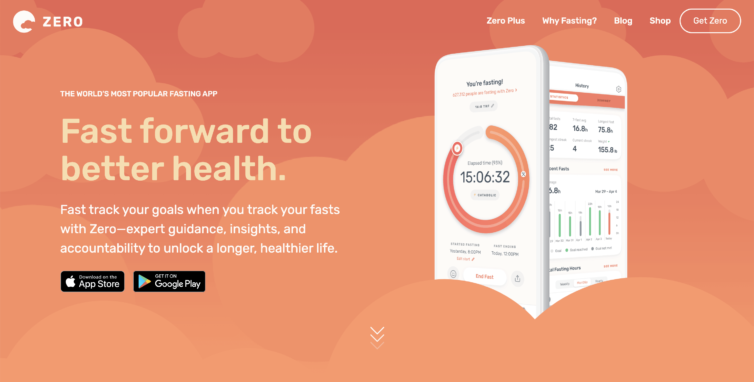 The most important part of building a website, aside from form and function, is SEO (search engine optimization). SEO is how you get your website to show on the first page of the search results. People barely click through to the second page. That's why ranking high on Google, for example, is necessary. You can power up your SEO by writing articles and landing pages with essential keywords embedded.
Let Us Promote Your Mobile App for You
These are not the only ways to promote your mobile app. However, they are the most effective. Are you still uncertain about where to start when it comes to getting more users and achieving growth? Let us help! Our app growth experts will work with you to create a tailored growth strategy that fits both your budget and your goals. Contact us today!