Google Play App Store Optimization
Google Play Pre-Registration: Create Hype for Apps Before Launch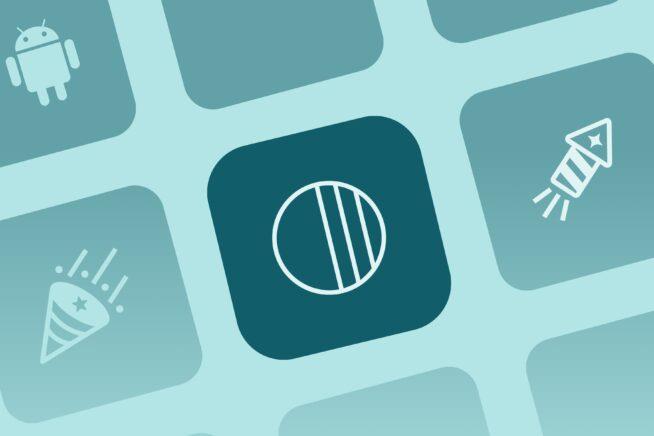 Building up excitement for your app even before launch will help make the release even more of a success. Google Play will give your app a boost ranking within the first few days of release. The more downloads you can bring in during this time, the higher your app will rank. Then it becomes a positive feedback loop that sets your app up for success. Google helps you out by offering an option called pre-registration. Pre-registration allows you to create hype for your Android app. Users who sign up for pre-registration on your app will get a push notification to install it once it's live on Google Play.
We're going to talk about how you can use pre-registration to your advantage and secure a successful app launch.
Preparing for Pre-Registration
First, you can have 2 apps on pre-registration at a time. Also, once your pre-registration is active for a country, your app needs to launch there within 90 days. Keep this in mind when planning out your release dates.
Optimize Your Google Play Store Listing
One of the most important tasks you have to do when preparing your app for pre-registration is optimizing its Google Play Store Listing. Even though users won't be able to download your app, they'll still see all of your store listing and use that to decide whether to sign up for pre-registration or not.
You'll want to have appealing high-quality app screenshots and a promo video. Since no one can download your app yet, the visuals on your store listing are the only sneak peek people will have of your app.
In addition, you still want your pre-registration to rank high in the search results. Ensure that you've optimized your keywords and placed priority ones at least 3-5 times throughout the text fields. You can check the search volume and difficulty of your keywords in App Radar.
Remember, ranking for the right keywords will bring the right audience to your app, increasing its visibility and download, or in this case pre-registration, velocity.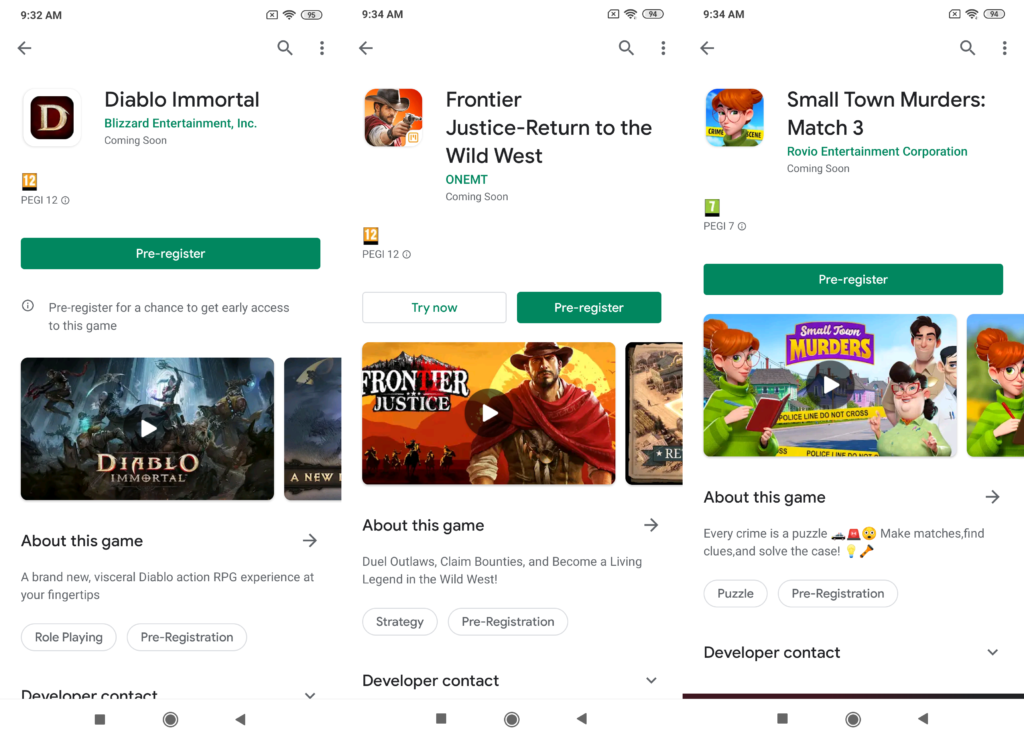 Localize Your Google Play Store Listing
If you are launching your app in multiple languages, don't forget about localization. People show more interest in apps that are presented in their native language. The same goes for pre-registration. To draw their attention, be sure to have your Google Play store listing completely localized.
Plan on Marketing Your Pre-Registration on Other Channels
You'll have to spread the word that your app is available on Google Play as pre-registration. It's a good idea to have a marketing plan already mapped out and ready to go. You can utilize other platforms such as social media, your app's website, and Google Search ads to increase brand awareness and drive traffic.
Consider partnering with influencers in your app's niche to increase awareness even more. It's also a way to build up social proof. Since your app isn't actually available for download, people can't attest to whether it is a good one or not. When you get influential personalities to back up your launch, people are more willing to listen and give your app a chance.
Turn On Pre-Registration
To turn on pre-registration, log in to your Google Play Console.
Select the app you want and go to Release Management then App Releases.
Scroll down to the Pre-Registration section and click Manage
Select the countries you'd like to turn on Pre-Registration for
And that's it! Once Google Play approves the pre-registration, you'll be able to find your app on Google Play under the pre-registration section.
When your app is ready for launch, go to the Pricing and Distribution section of your Google Play Console and set your app as Available.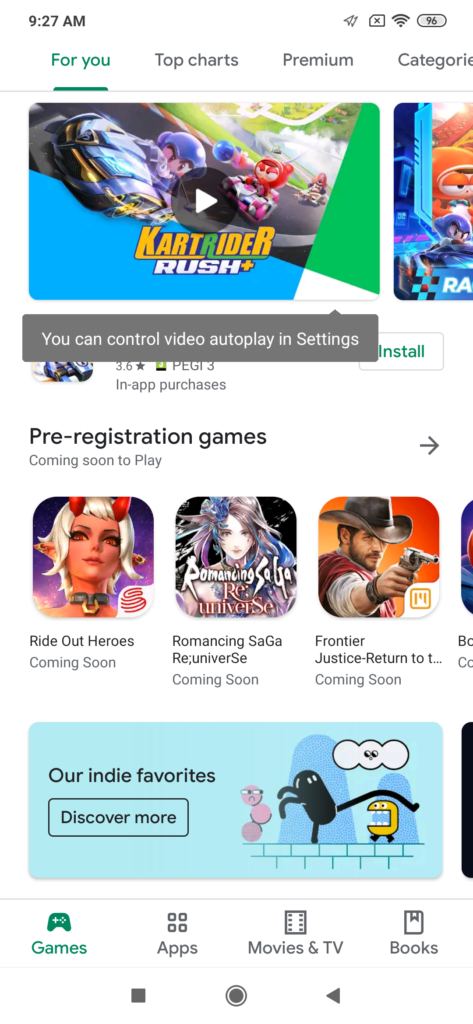 Looking For More?
App Radar's app growth expert team guarantees results
Contact Us Today