Google App Campaigns
What are Google App Campaigns for Pre-Registration?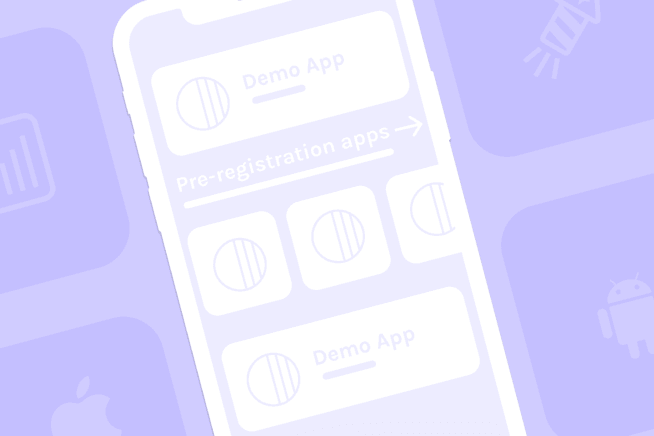 Google app campaigns automate the creation of ads from the ad copy ideas and texts, images, and video assets you provide. Pre-registration app campaigns focus on promoting the Google Play app in the pre-registration status. That is why using the app store optimization is also very important and why successful pre-registration campaigns depend on organic optimization.
Before starting your campaign, you need to provide ad copy ideas and app assets you provide, and your ads' target locations and languages. Google Ads recommends that your assets include a landscape image, a landscape video, a portrait video, and HTML5 assets. Set your budget as well, and you can get started.
The Google Ads systems will create various combinations of your assets, test their performance, and deliver the most optimized ones for an appearance on Google properties. Your target audience can see ads on Search and the Google Display Network, including Google Play, Discover, Gmail, YouTube, and others on mobile websites and apps.
As a quick reminder, there are three types of Google app campaigns:
app install campaigns to maximize the installs
app engagement campaigns to engage users who already have your app installed and take them to a targeted landing page
app pre-registration campaigns to promote an Android app before it is officially launched
Pre-registration campaigns, if well-executed, are a highly effective strategy for creating awareness for your app and promoting it within a specific market and target audience.
What is the Google app campaign for pre-registration?
Google Pre-registration app campaign is a type of campaign that promotes only Android apps that are available on Google Play for pre-registration. Only after you have the pre-registration status turned on can you also run a pre-registration campaign for that app.
The ads link to your Google Play listing and appear on Google Play, in-stream on YouTube, and other apps and sites on Google Display Network.
You first set up your game or app for pre-registration in Play Console, then generate a Google App campaign for that app. Play Store users can pre-register for your game or app by clicking on your ad. You should be aware that your app shouldn't be already available in any country; otherwise, you can't run a pre-registration campaign.
Each pre-registration carries a cost, so decide how much, on average, you are willing to spend every time a user pre-registers, and set this amount as your bid or target cost-per-pre-registration (tCPpre).
During your campaign's run, Google Ads takes care of adjusting your original content to ensure that all users see relevant ads, regardless of the time or location they view your ad. The better their experience, the greater the users' excitement for your app's or game's release, and the more eager they will be to pre-register.
You gain two significant benefits from using Google Pre-registration:
You draw in users' interest early, creating a ready install base for your app's or game's release.
You reach a broad audience, among whom will be potential pre-registrants and users of your game or app.
How Google Ads help with app pre-registration
Once you have set up your game or app for pre-registration, Google Ads can display your ads across the different Google-owned channels. Wherever the ads appear, viewers will be linked to a Play Store listing where they can pre-register or sign up to receive push notifications when the game or app is released.
On Google Play, your ads can show your app icon and name, the developer's name, and your ad copy. These will appear on the home page, search results, and related apps sections. Your app will be seen by users who:
search for apps related to yours
use search words relevant to your app
view the details page of an app similar to yours
On YouTube, your ads will appear on the YouTube app on Android and may include the app icon, app store copy, and a video from a link on YouTube. Google Ads will show your ads where they will be viewed by YouTube users who are most likely to be interested enough to pre-register.
On Google Display, your ads will have the app icon and name, text, and an image or video customized for the site where they are displayed. Google Ads will show your ads on the sites and apps that are most relevant and most likely to generate the highest conversions at your target cost per pre-registration.
In short - if you are doing marketing activities around the mobile app that still has to be launched, pre-registration app campaigns are an excellent way to prepare the target audience for the launch.
Requirements and best practices
You have to meet the following requirements to start a pre-registration app campaign:
Upload the Android Package (APK) file of your game or app in one or more release tracks in the Play Console. Your game or app should be launched within 90 days after setting it up for pre-registration, so watch your timetable.
Avoid releasing your game or app in your target country if you're still running a pre-registration campaign. Google Ads will not display your pre-registration ads in a country where the game or app is already available for purchase or installation.
Boost your campaign's chances of getting high conversion rates by applying some of these best practices recommended by Google:
Schedule the start of your pre-registration campaign based on the volume of users you expect to attract. The minimum period for this type of campaign is two weeks before you start pre-launch marketing, though three to six weeks is better for most. If you're expecting a lot of traffic, you could turn on your app's pre-registration nine to twelve weeks before you start pre-selling.
Offer accessible in-game or in-app items, special characters, or other active managed products as pre-registration rewards. Be sure to test the delivery of these rewards before you launch your game or app.
Localize your ads. Use your target countries' local languages for at least the taglines in your ad copy. Conversions are higher when people fully understand what your ads say.
Test your app well in advance of the launch date. Be sure all issues related to performance, stability, app sizes, and related matters have been dealt with before you turn on pre-registration.
Tracking the conversions from your campaigns
For a pre-registration campaign, the only conversion action tracked by the tool is the pre-registration itself. It's automatically added to your campaign when you get your first pre-registrant.
Pre-registration is a practical conversion action. It gives you an installation base that needs only push notifications to become full-on customers when your game or app becomes available. If their experience remains positive, you will have a large pool of dedicated app or game users who can generate even more leads within their own personal or professional networks.
To see how many users have pre-registered for your game or app during your pre-registration campaign, go to the Conversion Actions page from the Tools menu.
Does it pay off to run pre-registration campaigns?
For the reasons cited above, pre-registration campaigns are vital elements in the array of marketing resources you deploy for your game or app. And they take up little of your time and energy because Google Ads automates almost the entire process, from ad creation and testing to dissemination and push notifications to conversion tracking and reporting.
If you are looking to promote your app that is still in the pre-launch phase, talk to the App Radar's experts. We can guide you through the setup, implementation and optimization of the pre-registration campaigns.
Boost your organic & paid mobile user acquisition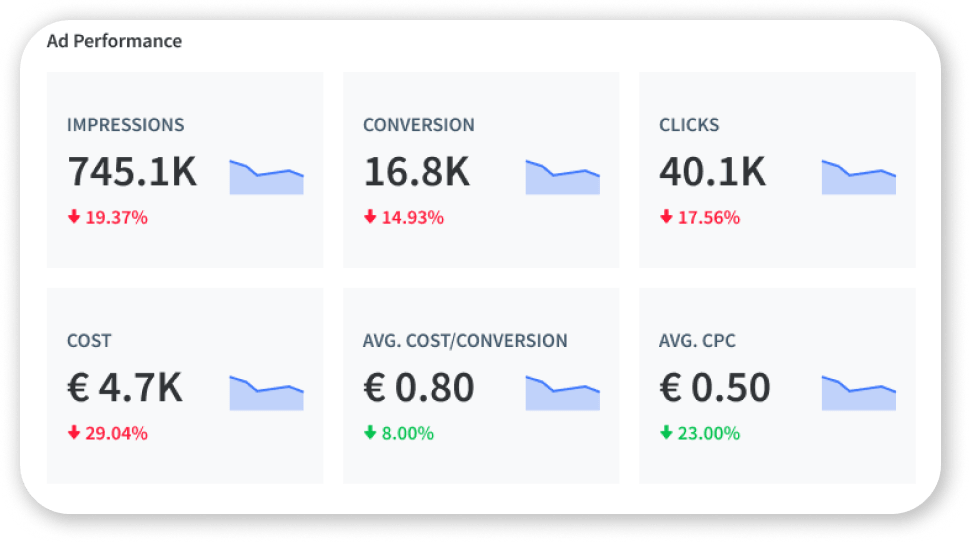 Connect your Google Ads account to App Radar and keep track of your important ad metrics.
Start Free Trial