Google Play App Store Optimization
Keeping Your Google Play Android Vitals Healthy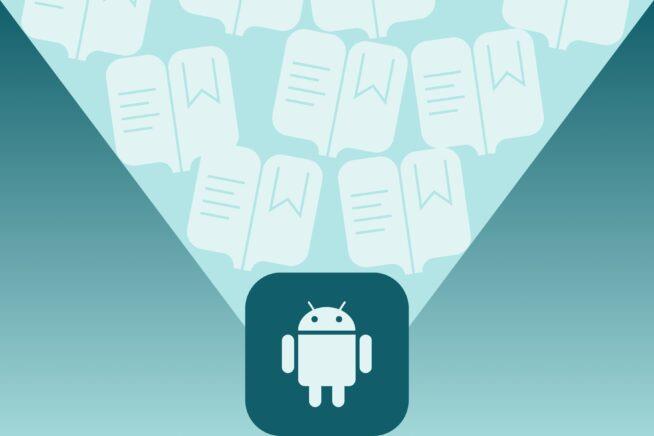 Google Play puts your Android app's stability performance into consideration too. Naturally, they don't want apps filled with bugs and crashes to show up first in their Play Store search results. However, Google won't leave you guessing about how they're judging the quality of your app. In your Google Play Console, the Android Vitals provide information about what performance aspects need further improvement.
The Core Metrics of Google Play Android Vitals
There are a few core metrics that Google looks at when scoring your app's stability and performance. Your Android Vitals dashboard will highlight them as the following:
crash rate
ANR rate
excessive wakeups
stuck wake locks
Google recommends that all Android developers keep an eye on these metrics. Bad behavior in them will result in not only bad ratings and reviews from users but also lower Google Play rankings.
Crash Rate
Crashes interrupt users while they're in your app and cause a lot of frustration. You definitely want to avoid having a high crash rate. Apps that crash too often will be uninstalled by users and receive negative ratings and reviews. 
The popup below will show up on the user's screen if a crash were to occur.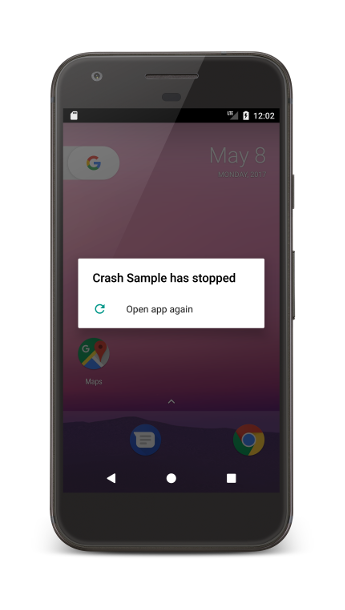 Crashes can occur even if the app is not running anything in the foreground. Android Vitals will help you identify crashes when you are unaware of them. Google will consider the rate too high and penalize your rankings when:
Your app exhibits at least one crash in at least 1.09% of its daily sessions.
Your app exhibits two or more crashes in at least 0.18% of its daily sessions.
ANR rate
ANR stands for the Application Not Responding error. When the app is running in the foreground, the user will get the following message.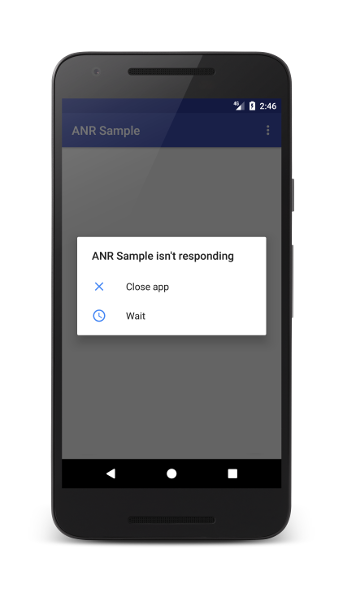 Users will be able to force quit their app. You want to avoid this situation as best as possible. Users will be annoyed that their app experience has been interrupted, especially if they were in the middle of an important task such as, booking a hotel.
Google flags your ANR rate as bad behavior when it reaches:
at least one ANR in at least 0.47% of its daily sessions.
2 or more ANRs in at least 0.24% of its daily sessions.
Excessive Wakeups
Wakesup allow your app to set an alarm that wakes up a user's Android device at a specific time. Using this function too often will drain the user's device battery. People tend to delete apps that eat up too much of their phone's energy in order to make their device last longer throughout the day.
The best way to limit excessive wakeups is to utilize them only in user facing tasks, such as notifications. For all background tasks, Google recommends implementing WorkManager instead. 
Stuck Partial Wake Locks
Partial wake locks will keep the CPU running even after the user has turned off their device screen. They can drain a device's battery when they become stuck, meaning the partial wake lock remains active after an extended period of time. They should only be used when necessary and turned off as soon as they're no longer needed.
Your Android Vitals will show a stuck partial wake lock when:
At least either 0.70% of battery sessions as a whole
or
At least 0.10% of battery sessions while running only in the background.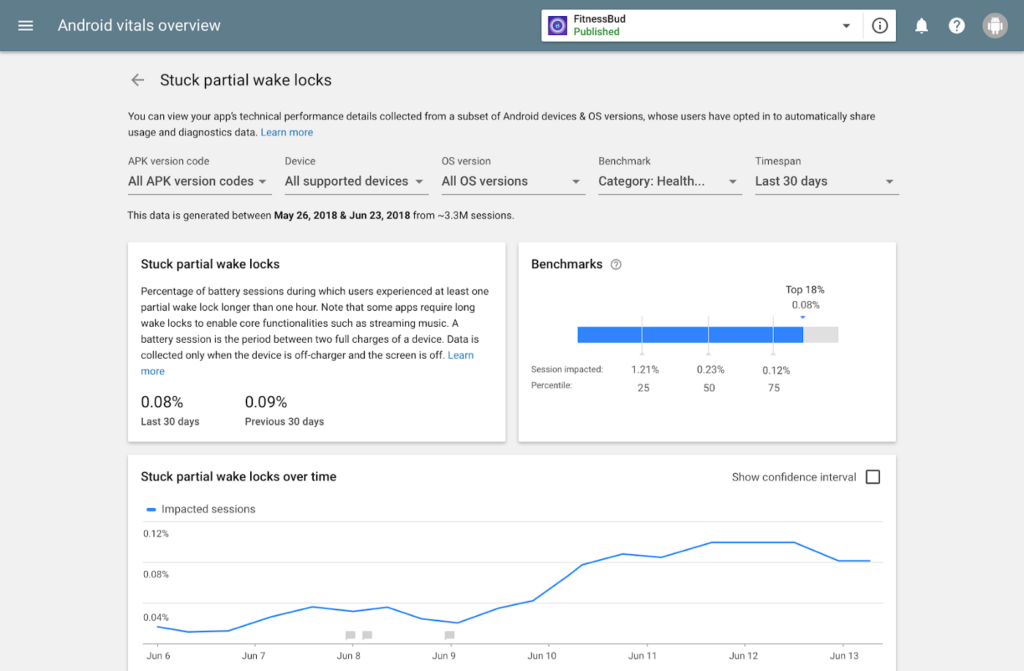 Other Android Vitals to Pay Attention to
The above metrics are the ones Google consider core, meaning they're going to highly affect your Google Play ranking. But, don't forget about the other Vitals as well. These include:
Slow rendering
Frozen frames
Permission denials
App startup time
Any negative behavior in these metrics will also drop your ranking. That's because users don't enjoy using apps that are slow and lag. They also will uninstall apps that ask for too much data permissions. Data security is a big topic right now.
By keeping your Android Vitals healthy, you ensure that your app is not only well-liked by users but also ranking high in Google Play.
Need Help Growing Your Apps?
Get in touch with our growth team to discuss the right solutions for your mobile app business
Contact Us Today