See When the App Stores Feature Your App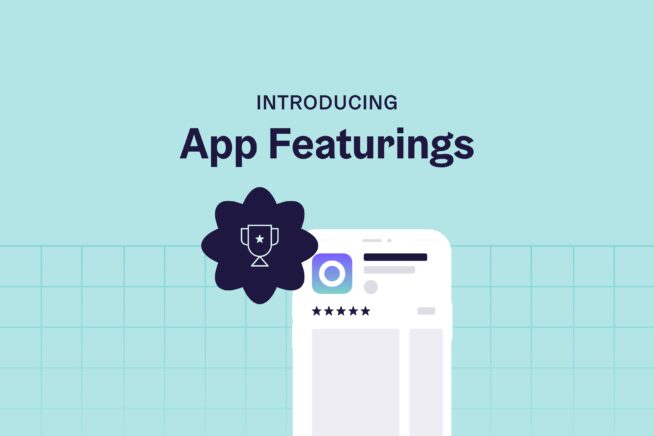 Being featured in the App Store or Google Play is always a cause to celebrate. When your app is featured in the app stores, it will undoubtedly receive a spike in impressions and installs. However, keeping track of when your app is featured and attributing the spikes to those featured spots have long been a challenge. You'd have to manually track each time your featured and then cross-reference it with your metrics. But, now you have a solution. We've added a fantastic new feature to the App Radar ASO Tool: Featurings.
Now Available in the App Radar ASO Tool: Featurings
See Everytime Your App is Featured in the App Stores
With Featurings, you'll be able to track exactly when your app has been featured by App Store and Google Play.
To give you even better insights, Featurings also shows you:
the date of each app feature
which country the app feature was live in
where in the App Store or Google Play the feature was shown
and also what type of feature it was
Wielding this newfound information, you'll be able to better attribute features to spikes in your app analytics and to more easily measure the impact that an app store feature has on your installs and conversions.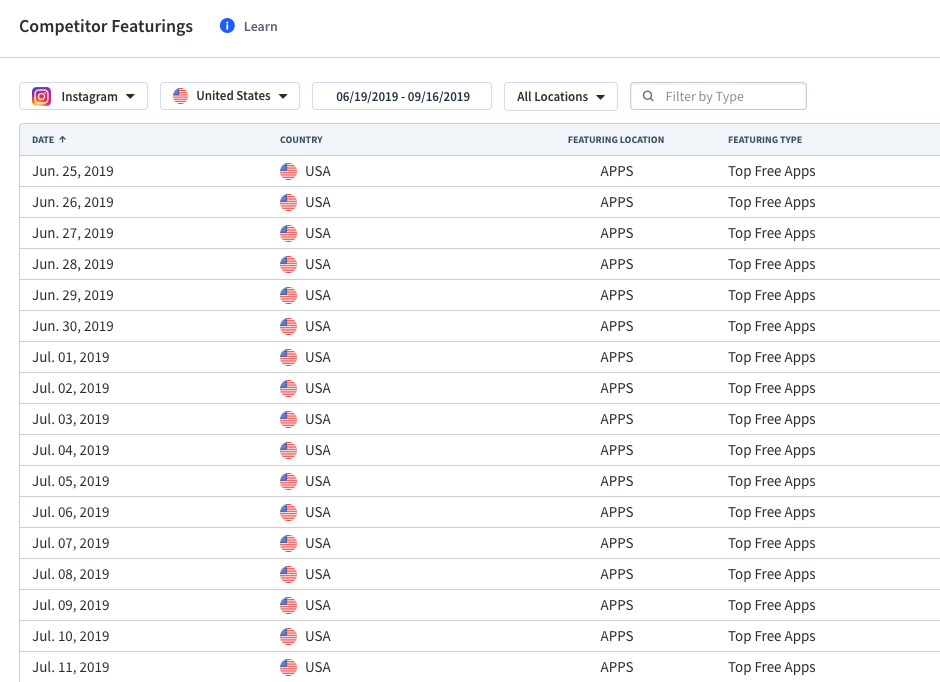 You'll be able to find your app features under My App Analytics -> Featurings.
Get Notified When Your App Is Being Featured
Want to know your app is being featured before the feature is released? We've got you covered there too. You can set up app feature alerts within our ASO Tool that notifies you of an upcoming feature. It's pure magic, we know.
Our team has built these capabilities so that you and your team can receive better insights that will contribute significantly to app growth. But, that's not the only reason.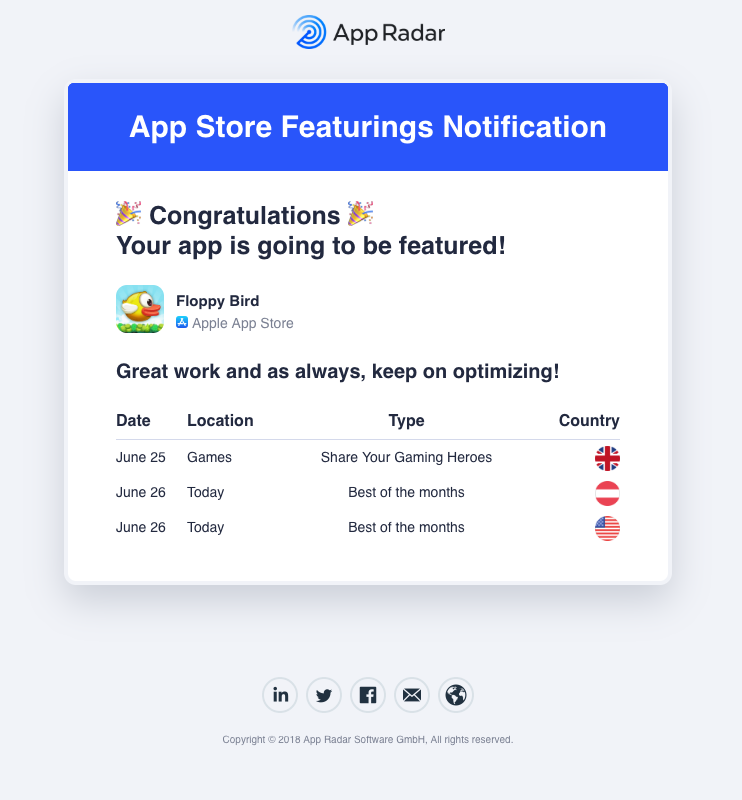 We want you to be able to celebrate all of your wins. The app stores will run features without giving you a heads up, so you end up finding out at the same time everyone else does. By receiving our alerts of an upcoming feature, you can run a celebratory campaign. Whether that's thanking your current users or bragging (you deserve it!) to potential users, you have the time to prepare.
Track when your competitor apps are featured
Our new Featurings view doesn't end there. Not only will you be able to track your own app's features, but you'll also get to follow your competitors' features. Seeing when your competitors are featured and also in which countries or categories, is going to give you the tools you need to identify changes in trends for your localizations. This way, you'll never be behind and can stay one step ahead of your competitors.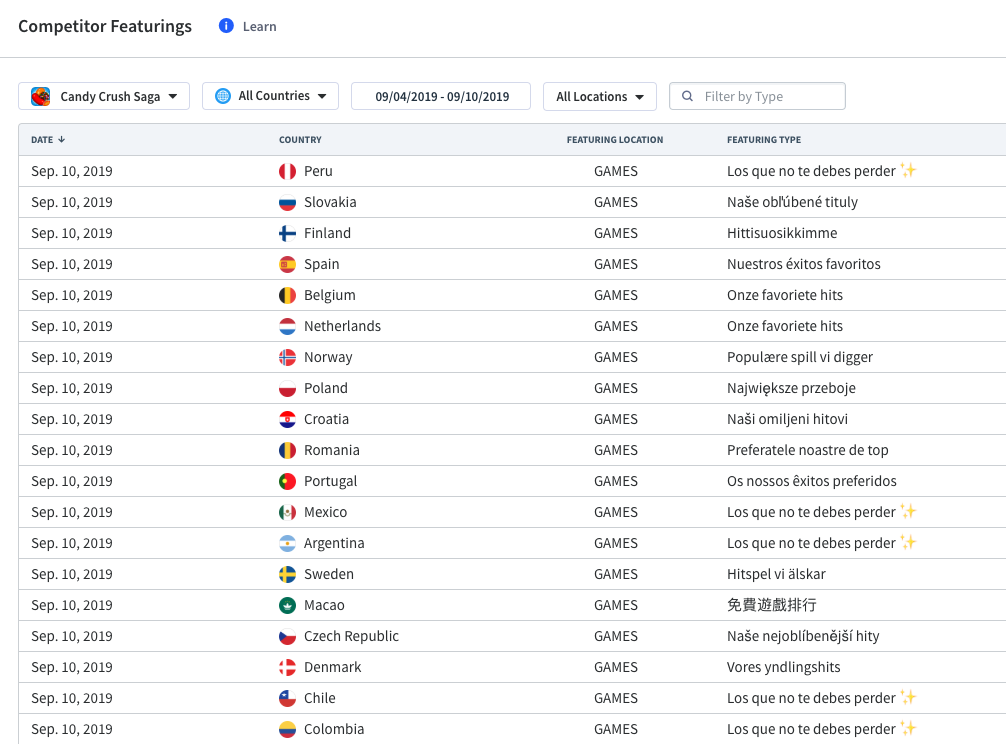 You'll be able to find your competitors' app features under Competitors -> Featurings.
Check Out the New Feature
The best part of all of this? The featuring view and app store feature alerts are included in our free ASO Tool. That's right, with the free plan, you get access to these powerful capabilities. We want you to hit your app growth milestones, so our team is always working to bring you the best tools in the industry. 
Have a feature you'd like to see implemented next in our ASO Tool? Shoot a message to [email protected]. We value your opinions, and they directly impact the work we do.
Track When Apps are Featured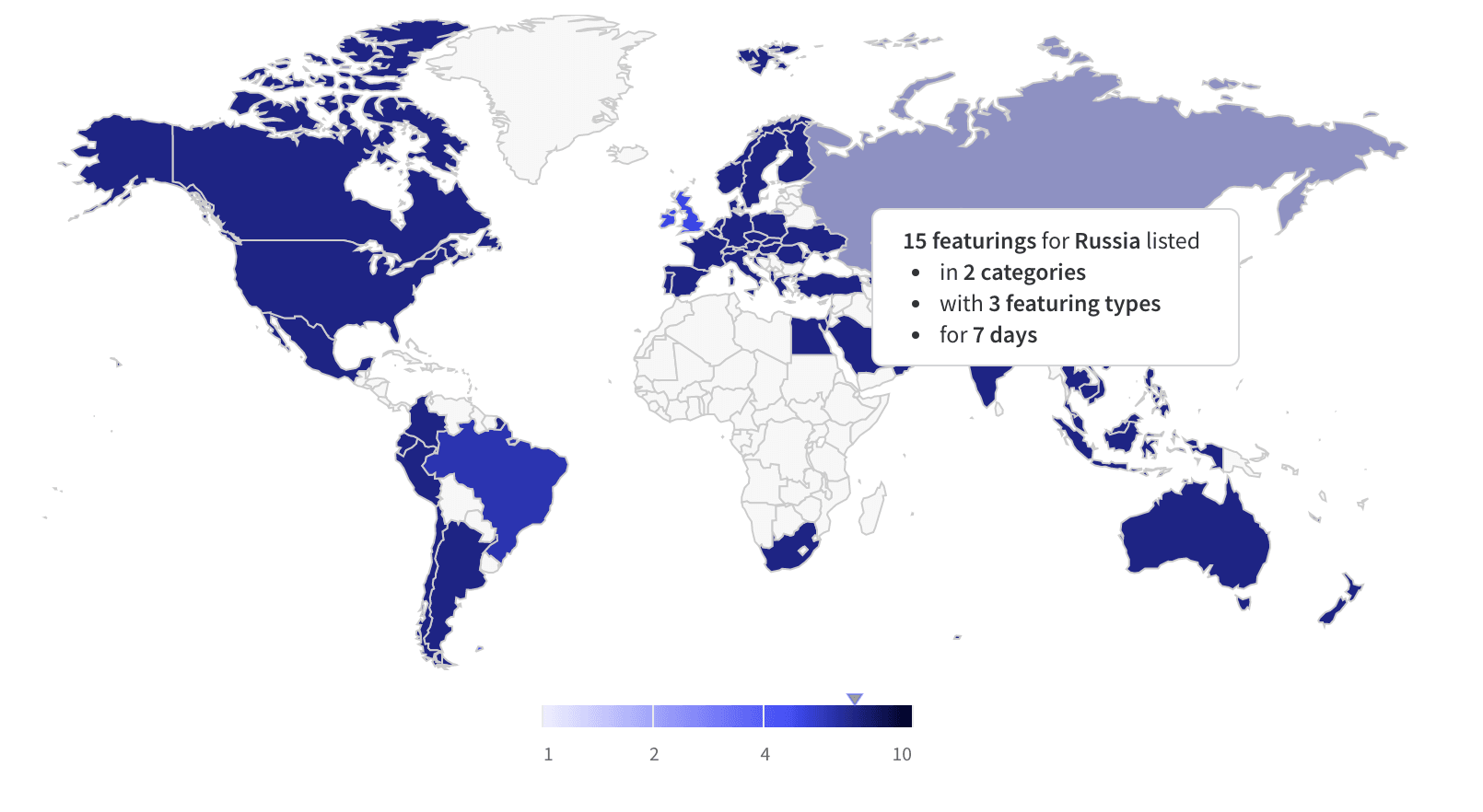 See if your app or competitors are featured in App Store and Google Play.
Get notified 24-48 hours before you're featured.
Create a Free Account