iOS App Store Optimization
App Preview Video: Showcasing Your iOS App in App Store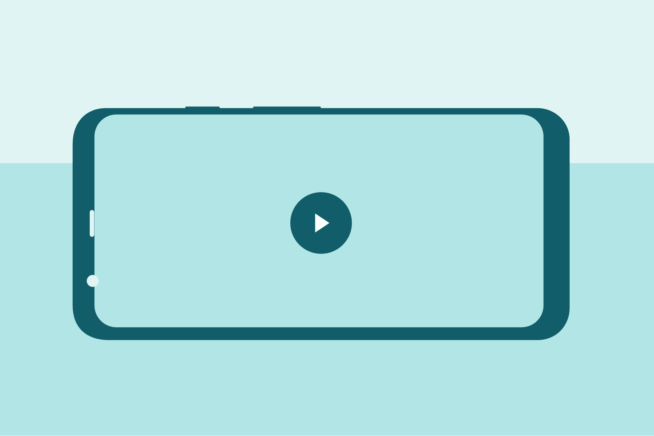 The iOS app preview video is a maximum 30-second clip that shows users what your app is about. You can have up to 3 videos, but it's best practice to just have one great video. Preview videos are great for super interactive apps, especially games. They're also important for paid apps. People always want to try before they buy. A video is a perfect chance to give them that opportunity.
App Preview Guidelines for App Store
App Previews on the Apple App Store need to follow some specific Guidelines. You can add up to three videos per localization via App Store Connect. By releasing a new app version, the preview video gets approved together with your app and metadata.
Here are the most relevant key points, your App Preview needs to fulfill:
Video Length: 15 to 30 seconds
Maximum file size: 500 MB
File Format: .mov, .m4v, .mp4 format
Resolution: Device-Specific (but may be horizontal or portrait-oriented)
The preview videos are not a ranking factor, but they can play a big role in your Apple app store optimization strategy. Apple wants to ensure a similar look & feel for all app videos. So they shared some extensive guidelines. Here're the most relevant points:
Mostly use screen captures for Preview Videos
Don't overlay animated hands, you can use touch hotspots to indicate where the interactions with the app happen
For games: Show more gameplay scenes than cutscenes
Use copy in your video – but mind localization
You can use voice over but keep in mind that only a very small percentage of users will have the sound on (videos autoplay in mute)
Preview videos should only contain content for which the full rights are owned (don't show app streaming content from an iTunes Playlist or YouTube video and avoid brand names)
Similar as for Screenshots, Apple recommends different app preview resolutions. A summary of those device-specific resolution recommendations are listed in this article about App Store Screenshots.
Making Great App Preview Videos for Your iOS App
Aside from following Apple's guidelines, there are best practices that you can follow to ensure that App Store visitors will watch your app preview video.
1. Get Straight to the Point
Introduce the main purpose of your app in the first 5 seconds. People's attention spans are short nowadays and they won't want to wait until the end of the video to see what your app is about. Get straight to the point from the beginning and then use the rest of the time to elaborate.
Videos also autoplay in the App Store. Interesting and dynamic intros will catch a person's attention while they're scrolling.
2. Show Actual Footage of Your App
Apple will reject any videos that have footage filmed outside of the actual app itself. So think, screen recording over highly-produced commercial. It's especially important to follow these guidelines if you have a new app. You don't want your submission to be rejected because you didn't cut out a few seconds of footage.
3. Make Sure People Can Understand the Video Without Sound
A lot of people play videos on their phones without sound. The App Store is no exception. People will watch your app preview video with their phones muted. In order to make sure that people can still understand what your video is showing, integrate descriptive text in a dynamic way.
4. Consider Small Screen Sizes
Not everyone will be watching your app preview video on large iPad Pro screens. Take into consideration the many different iOS device sizes when you're filming and editing the app preview video. For example, if the details of a feature are too small to be seen on the full screen, zoom in.
5. Use the App Preview Video to Stand Out
Lastly, use your app preview video to stand out from the crowd. App screenshots are great for highlighting appealing features. But they are still static images. A video gives you the chance to show users exactly how they'll move through your app.
6. Test new video types
With the launch of iOS 15, Apple brought the Product Page Optimization feature and native A/B testing to its App Store. That is a great opportunity to improve your app conversion rates and check what your users like. You can even use Custom Product Pages to showcase your app video to a specific traffic source.
Get a reward for your enthusiastic education!
Use coupon 'STUDYBONUS' to get 30% OFF on any plan at App Radar's app growth platform for one whole month.
REDEEM CODE