App Marketing Trends in 2020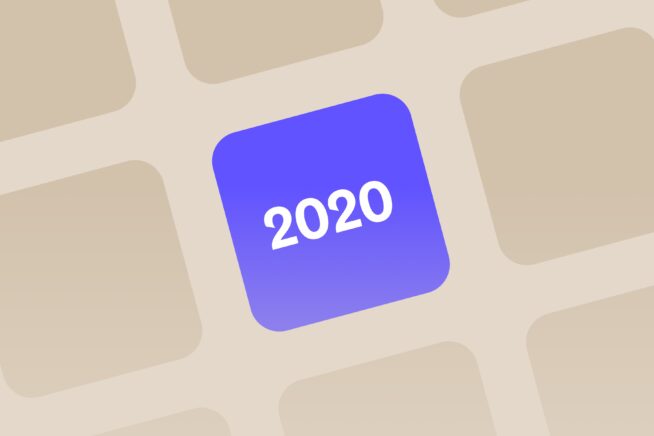 It's that time of the year. 2019 is coming to an end. People are putting their year in review, evaluating goals reached and unreached or trends that came and went. Last year we decided to do the same and put together a list of the top app marketing trends for 2019. A new year always brings new technology and, thus, new possibilities. So here we are again, with the top app marketing trends for 2020.
Ready? Let's dive in.
1. App Store Ratings and Reviews Become Even More Important in 2020
In a society where opinions are easily accessible, ratings and reviews have become the norm across multiple platforms. You can rate and review hotels, restaurants, businesses, and even public areas such as beaches, parks, and mountain trails. For quite a while, people have also been able to rate and review mobile apps. So this practice is nothing new.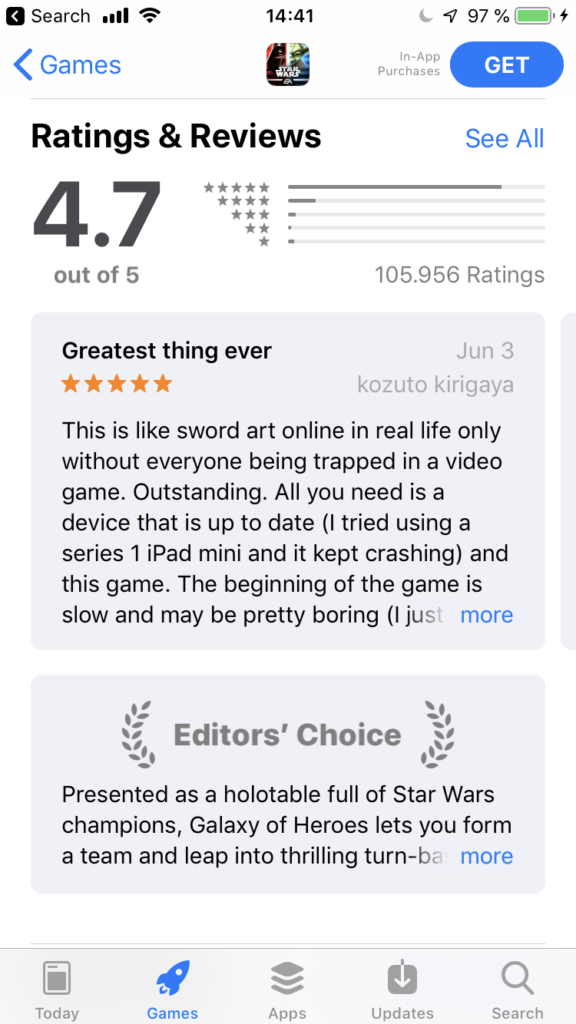 The reason app store ratings and reviews will become even more critical in 2020, is the significant saturation in the mobile app industry. There are more than 5 million apps in Google Play and App Store that you can choose to download. What makes a great app stand out from the rest?
Ratings and reviews do. People no longer want to waste their time trying out apps that are below standard or do not fulfill their purpose. Being able to quickly view a star rating and read through highlighted reviews, make app store visitors more confident with their download choice.
This is exceptionally crucial when you, as an app developer or marketer, have a lot of competition in the app stores. It's no doubt people will compare and contrast apps before downloading. One of the major tie-breakers for people is the ratings and reviews.
It's not only critical to gather ratings and reviews for your app, but it's also equally important to respond to the reviews you receive.
When you respond to the reviews you get, you show both your current and potential users that you care about what sort of experience users have with your app.
Manage, Analyze, and Reply to App Store Reviews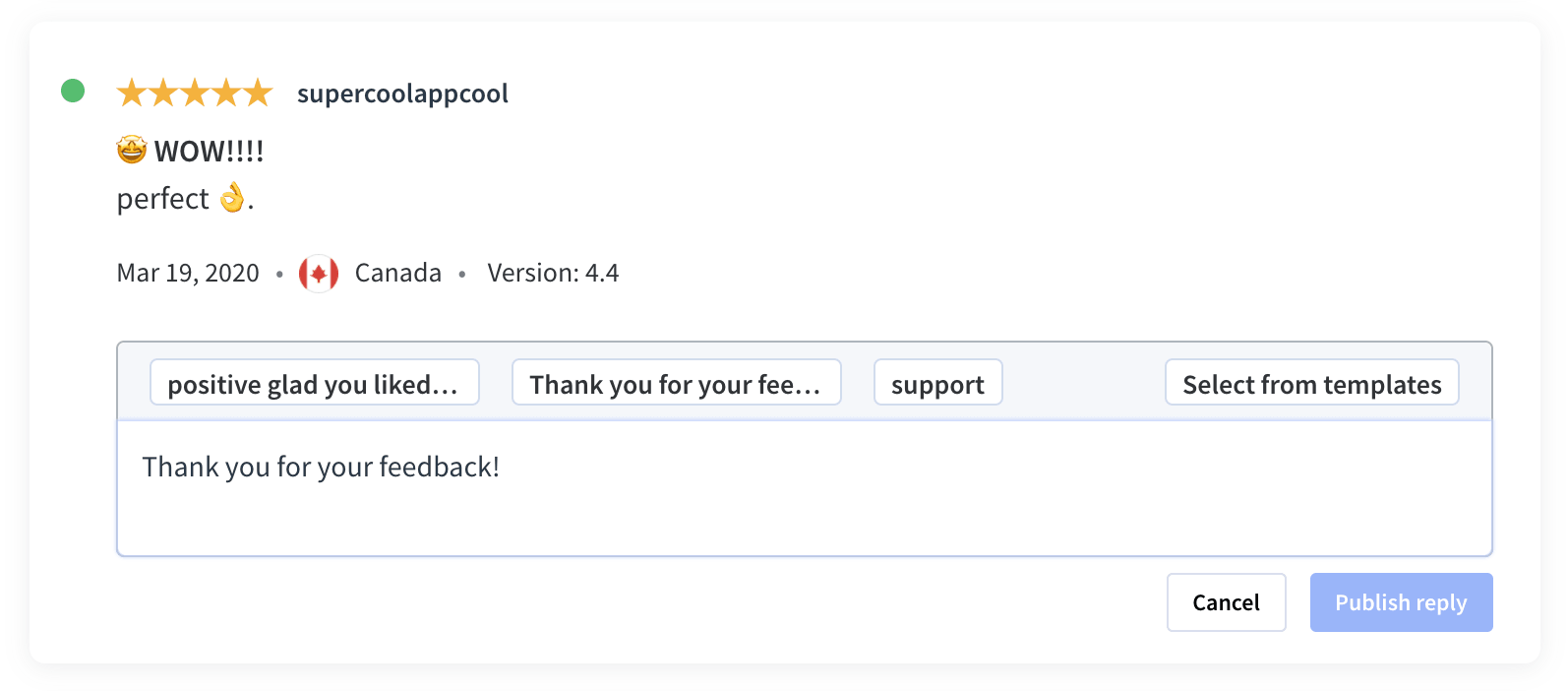 Easily reply to App Store reviews.
Respond even faster with reply templates.
Track how your star ratings changes over time
Create a Free Account
People want to use products that they know are being taken care of and continuously improved. Take in the feedback you receive to build new features or improve existing ones. Then let the reviewers know that a feature has been added or fixed.
2. Mobile App Users Want More Transparency About Security Practices
Everyone is clamoring over personalization. Paradoxically, the same people are screaming for tighter data security.
We live in a decade of data breaches and misuse. The advancement of technology sped past improvements in personal data laws and practices. Before we knew it, we were all running into data issues. We know that everyone is working to catch laws up to technology and to get technology to abide by legislation, but are you persistent about this too?
A significant app marketing trend in 2020 will be promoting your app's data policy and living up to promised transparency.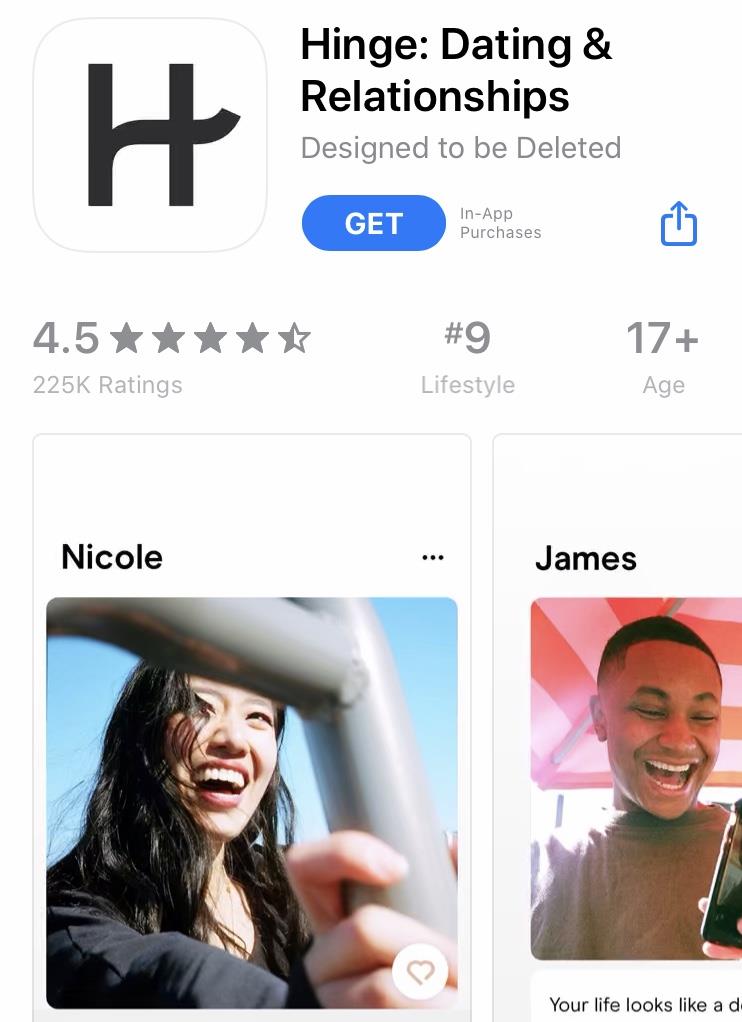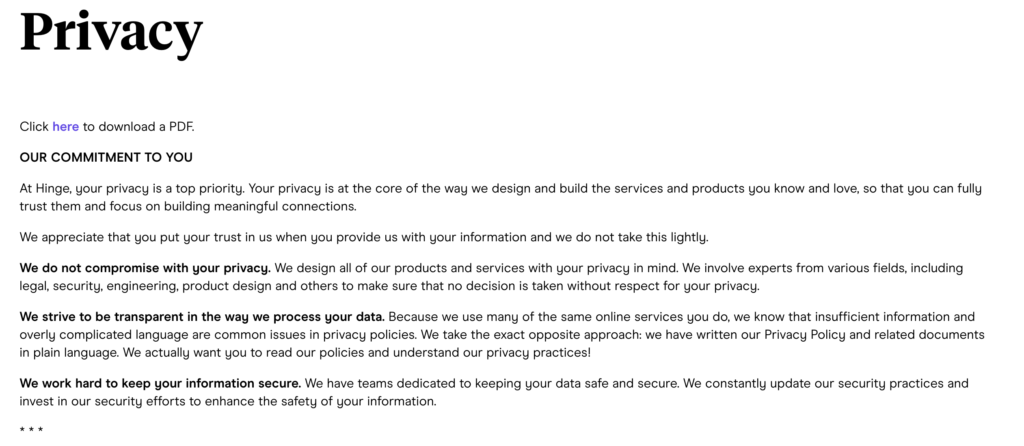 People want to know how your app is collecting their data and how their data will be used. This became especially apparent through situations within the past few year. As the general public grows increasingly aware of data security, due to publicized events, you, as an app developer or marketer, must also be concerned about these issues.
Don't forget that without your users, your app falls into the abyss. You need to develop your app for them. This means also creating policies that protect them.
It's easier said than done. We understand that for you to get certain features to perform a certain way, to monetize your app, or to offer more user personalization, user data has to be collected, stored, and categorize in one way or another.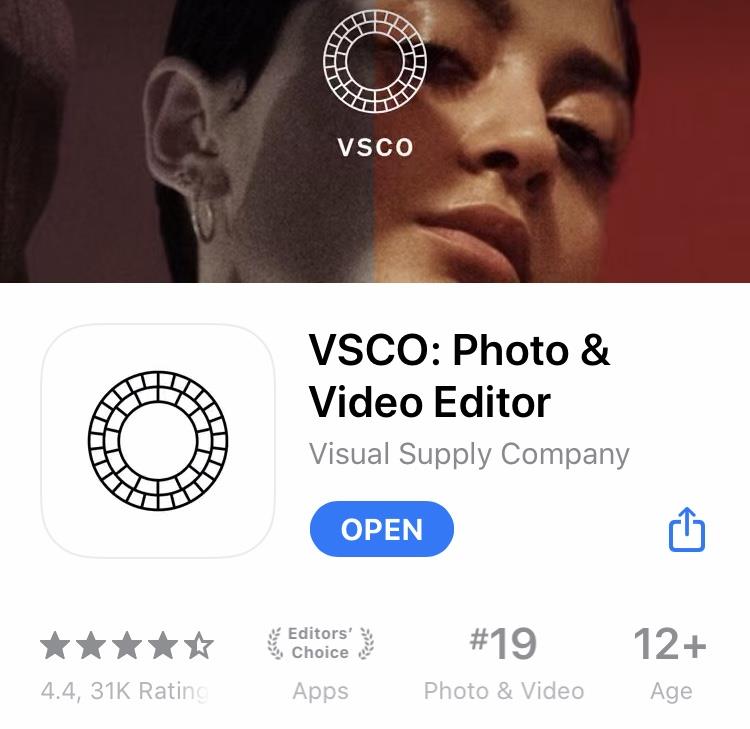 Most people understand this, as well. But it's up to you to both draw the line and be transparent. Tell your users exactly what sort of data you're collecting and why.
Users are much more likely to agree to allow data access if they know they're getting something in return.
Avoid, avoid, avoid any type of trickery or dark patterns in your UX/UI. Designing to trick your users into performing actions such as a purchase, is not going to work in 2020. Doing so will only push them further away from your app. Also, these unhappy users will probably leave a nasty review and low rating, ensuring your app's demise.
So be open and honest. It's not just talking, you have to walk the walk. Your users will appreciate it.
3. Augmented Reality (AR) and Virtual Reality (VR) will Get Big in 2020
We said it already last year, we know. But AR and VR are starting to really make a splash. By opening Spark AR to the public, Instagram and Facebook made major moves towards pushing the entire world into AR and VR. You can now even run AR ads on Instagram. Dior is pioneering this marketing movement.
Don't get left behind. The more normal these types of digital interactions become, the more people will expect it. Right now, you have the chance to be a front runner in the AR and VR race, especially for mobile apps.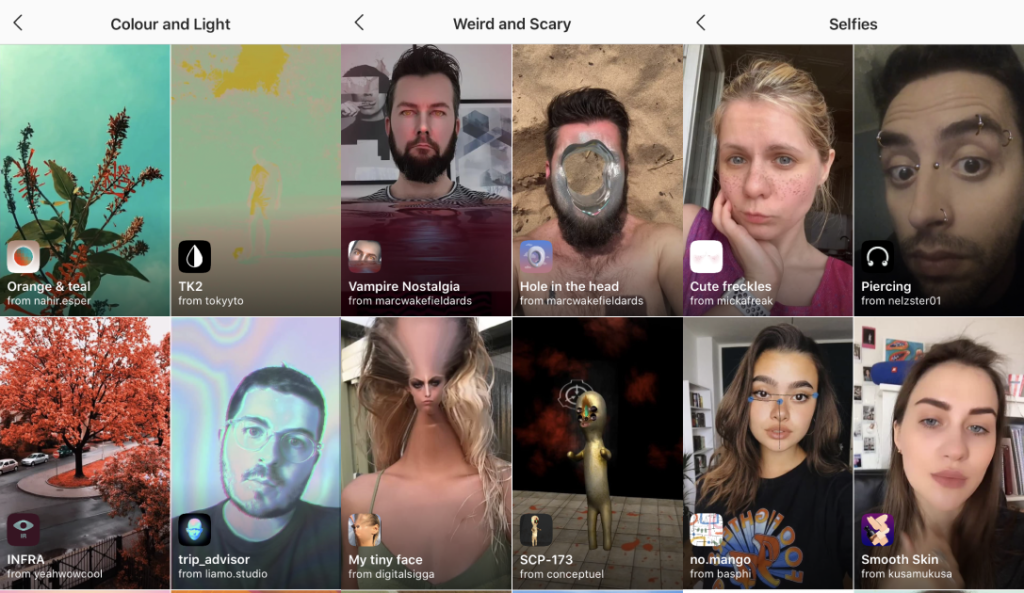 Imagine the possibilities.
Shopping apps can offer an AR dressing room. Furniture apps can provide AR interior design planning. Ikea's gone there already, and it's incredible. Have a travel app? Why not show directions or information about landmarks via AR? Google maps have already implemented this. And all of this improves user experience with the app. Because of that, users are more likely to return and become loyal.

The big players are moving into AR and VR. That's a large sign that you should too. Also, Google Play and App Store are starting to feature a lot more AR and VR apps. By integrating these capabilities into your app, you increase your chances of multiplied exposure.
Furthermore, there's still tons of room in the AR and VR space to innovate. Come up with something new and shock the world.
4. Competition is About to Get Tough
The further technology advances, the more user-friendly it becomes. There is a plethora of software and systems out there, which allow non-developers to create their very own app. Without a single line of code, people can now create, publish, and market apps.
Think about how easy it is for someone to build a working website nowadays. For example, Squarespace makes it simple for anyone to create a beautifully designed website.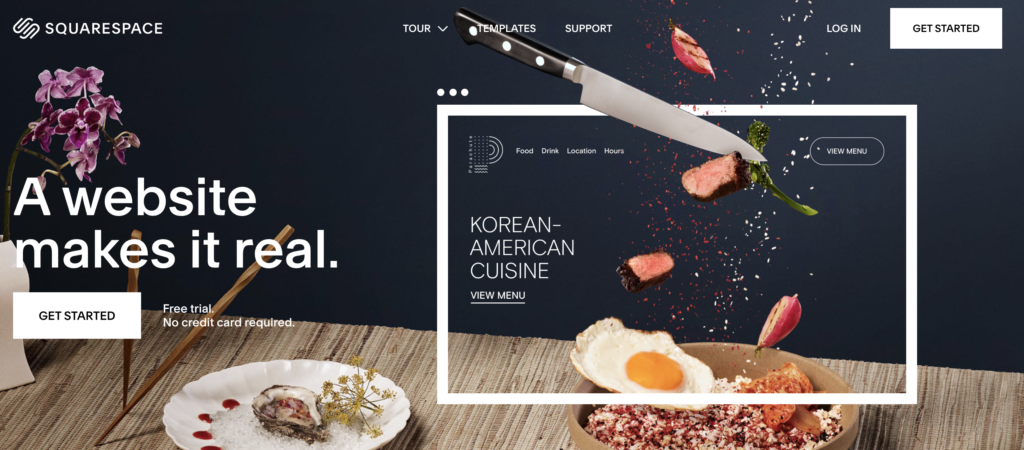 This is precisely where app development is headed. Soon making new apps will be as easy as Legos. Appy Pie has a drag and drop system similar to Squarespace but for apps.
What does this mean? Well, you, app developers, are going to have a lot more competition. You'll need to work even harder to make your app stand out from the rest. That means making sure your app store listing is optimized, your visuals are appealing, your app performance is at 100%, and your UX/UI the best it can be.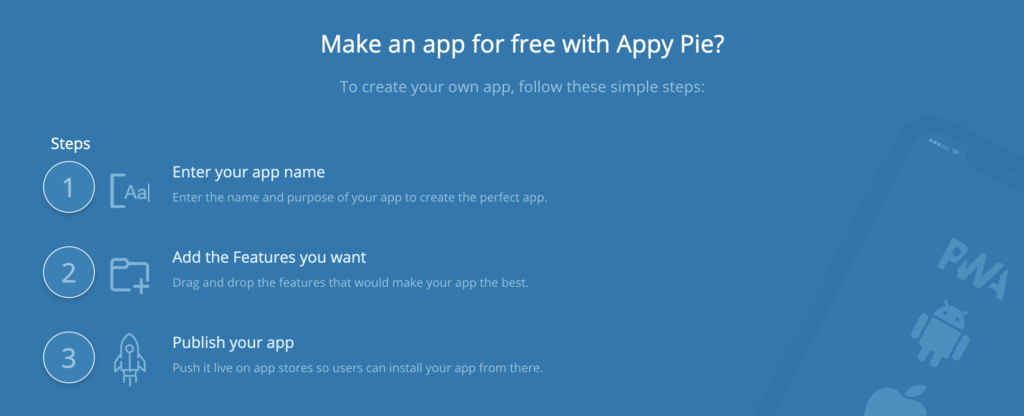 Up until this sentence, DIY apps probably sound like a huge disadvantage to you. Although, that's not necessarily true.
You, as an app developer, can largely benefit from these advancements. Get to know the platforms that non-developers are using. Then you'll be able to see what is possible and what is not for non-developers. Using this knowledge, integrate not-so-standard features in your app. People will take notice that your app has something special.
The secret is to be standard enough for people to learn how to use your app quickly, but not-so-standard that your app gets lost in the noise. It's a delicate balance. Don't be afraid to experiment and ask your users what other features they would like to have.
To be a couple steps ahead of drag and drop apps, considering combining organic growth and paid advertising. Organic strategies such as App Store Optimization and paid ads like Apple Search Ads, are a powerhouse when combined.
Knowing how to best use these app marketing strategies for your app is going to give you the advantage you need.
Improve your ASO Score with App Radar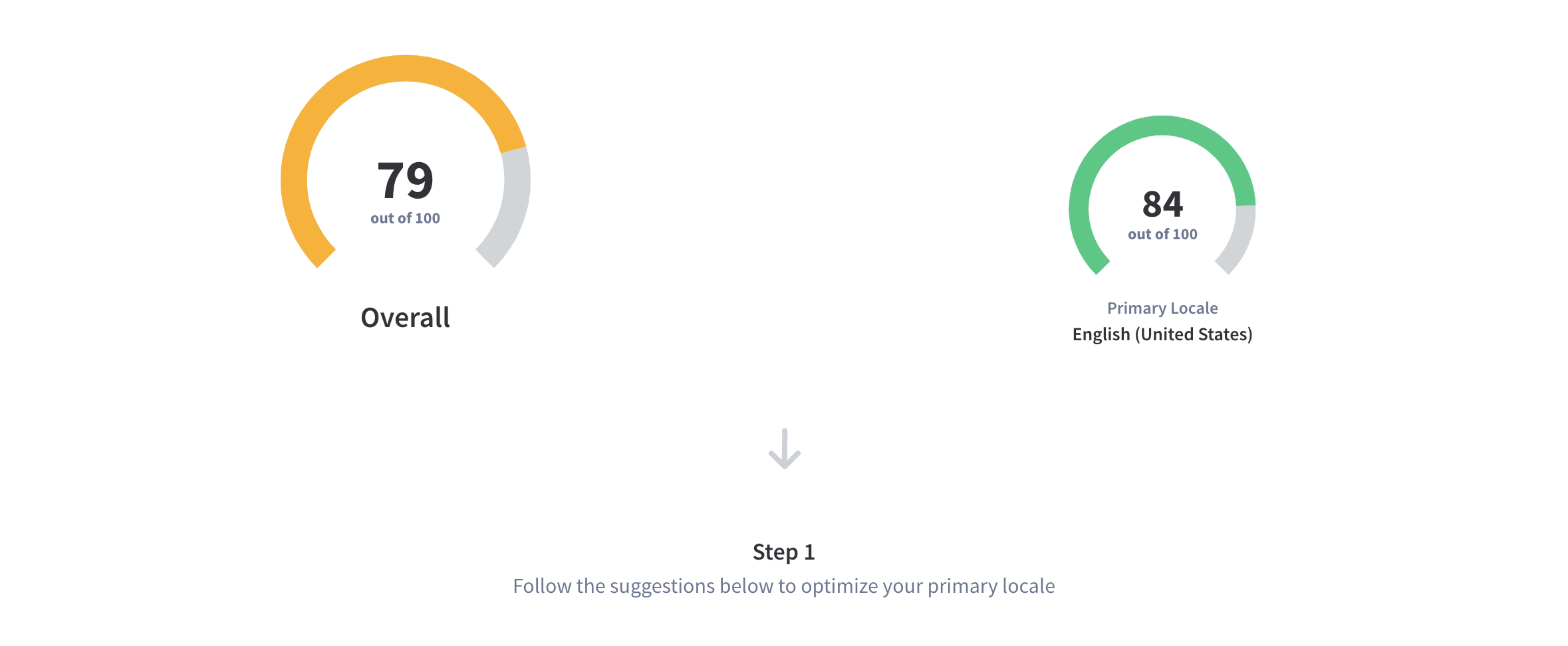 See how optimized your app store listings are.
Get AI-recommendations on what to improve.
Create a Free Account
5. Making transactions in apps
The world is becoming more and more mobile. I'm sure you agree. As a result, people are making more daily transactions in apps or a mobile browser rather than a desktop. These transactions can be in the form of managing finances, subscribing to services, communicating with people, and more. There are tons of use cases already:
Banking apps
Money transfer apps
E-commerce apps
Subscription apps
Dating apps
The list goes on. No doubt, there will be an increase in apps that allow people to make transactions on their mobile devices.
The questions you have to ask:
What sort of transactions does my app allow?
Do my users know how to use these transactions?
Are my users asking for other transaction features?
Am I marketing my app's transaction capabilities?
How else can I communicate the value of making this transaction?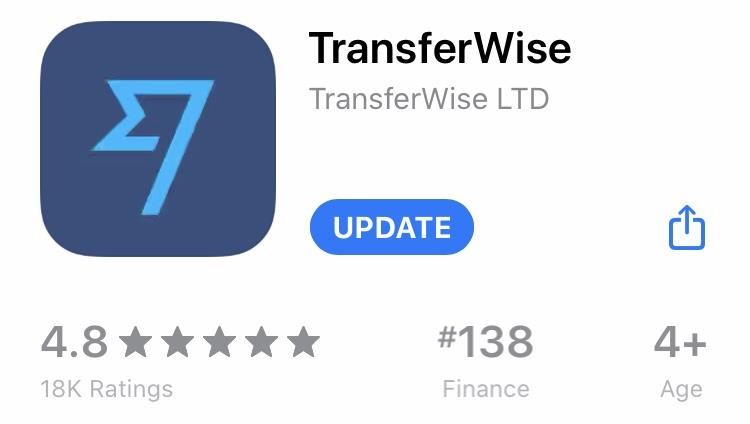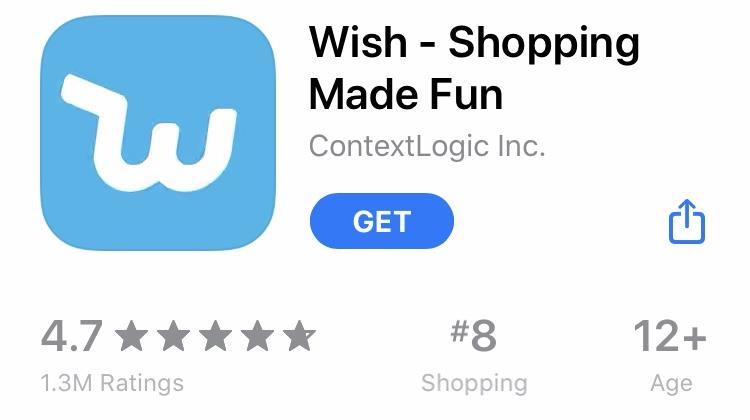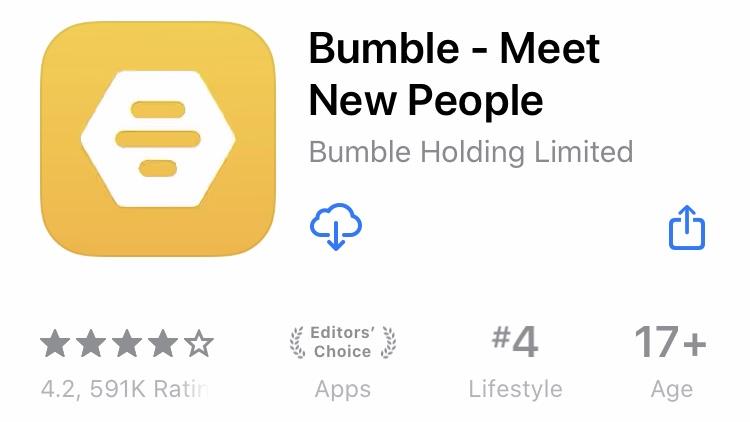 A transaction solves a problem. Money transfer apps like Transferwise and Paypal solved the problem of moving money across countries. E-commerce apps such as Amazon and Wish solved the problem of a painful mobile browser shopping experience. Dating apps like Tinder and Bumble solved the problem of connecting with people outside of your circle.
People become attached to apps that solve their problems. But it's not enough just to build an app that solves a problem. You have to get your messaging just right. Tell people why they should download your app and live up to that promise. You can also offer them an incentive to share your app with their friends.
We'll be seeing much more talk about in-app transactions in 2020.
6. Social Media is Not Dead for App Marketing in 2020
Social media is not going anywhere. It's only going to grow as a massive app marketing trend in 2020. TikTok just beat out Instagram as one of the most downloaded apps of all time. Social media is here to stay. It's just shifting from one platform to the next. And if you're not taking advantage of the power of social media, then you're missing out.
Social media allows you to reach a particular audience. How can you leverage these platforms? Start with building content that your target audience will relate to, engaging with them on the platforms, and creating media that starts conversations.
A big tip for social media: do not talk at your audience. Instead, aim to speak with them. By creating a 2-way conversation, you'll gain a more engaged and loyal audience, who will be that much more likely to convert into loyal users.
Also, not all social media platforms are equal. Do your research. Which platform would your target audience most likely be active on?
For example, if you have an app that helps companies connect with freelancers, then you'll want to think about professional communities such as LinkedIn. Whereas, if you have an app that is a fun mobile game where players fly through obstacles as a cute character, then you'll probably want to target a younger, more fun platform such as TikTok.
Headspace does a great job leveraging the fun and crazy environment of TikTok. Users on TikTok enjoy videos showing people dancing or doing crazy tricks. Headspace has achieved both of these. They also targeted their audience in their native language; in this case, German. People are more likely to respond to content that is presented in their native language.
You may also want to consider influencer marketing. When done right, it can be an extremely powerful app marketing strategy.
Most people will say that social media is pay to play, which is partly true. When you're starting, then paying for increased exposure is helpful. However, no matter if you're paying for ads or running with organic content, your content has to speak to your audience. It has to involve text or visuals that they will react to. Remember, stop the scroll.
7. It's Time to Pay to Play
To drill it in, the app industry is a saturated place. There are more than 5 million apps available for people to download and use. This number is only going to get bigger. Because of that, 2020 will be the year that you'll want to pay to play.
Ads and sponsored posts have become a norm across various platforms. Whether you're looking for more impressions in the app stores or on a social media platform, running ads and sponsoring posts ensures that you grab your audiences' attention before your competitors do.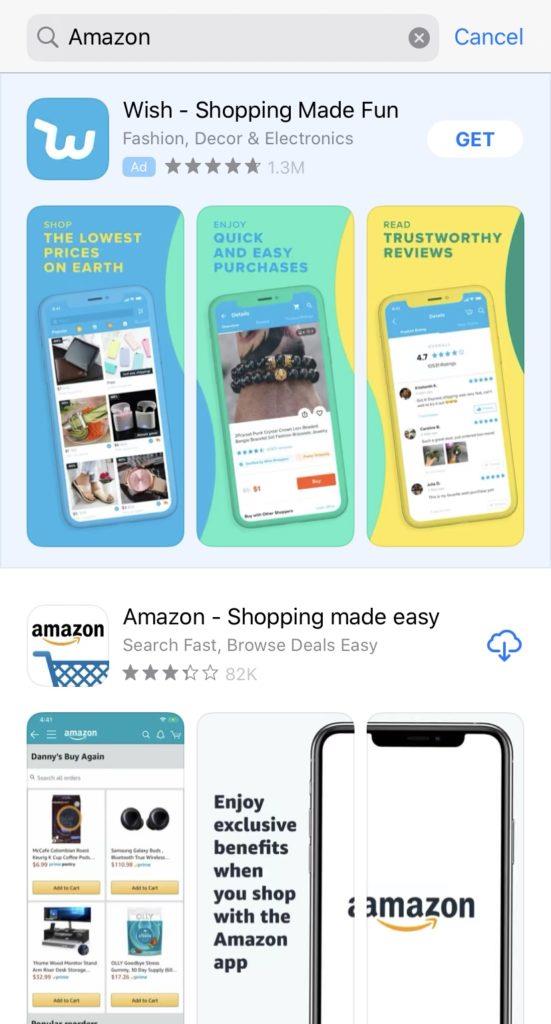 Notice how Wish capitalizes of off people searching for Amazon in the Apple App Store. Their ad takes up the first half of the page, which forces the user to view the Wish search result first before they move onto Amazon.
But don't forget that your organic growth efforts will always be a large part of your paid user acquisition strategy. Take Apple Search Ads for example. If you want to place ads in the Apple App Store you'll need to set up an Apple Search Ads campaign. To get the best ROAS, your targeting has to be optimized. This means the keywords that are organically placed in your app store listing via your ASO efforts have to match the keywords that you are trying to place ad bids on.

Learn more: How Apple Search Ads Work
Also, creatives are extremely influential when it comes to paid user acquisition success. Draw people in with attractive ad images and videos that clearly highlight what your app does. This applies no matter what platform you're running ads on. Then make sure that your ad viewers actually download your app by optimizing the creative assets on your app store listing page.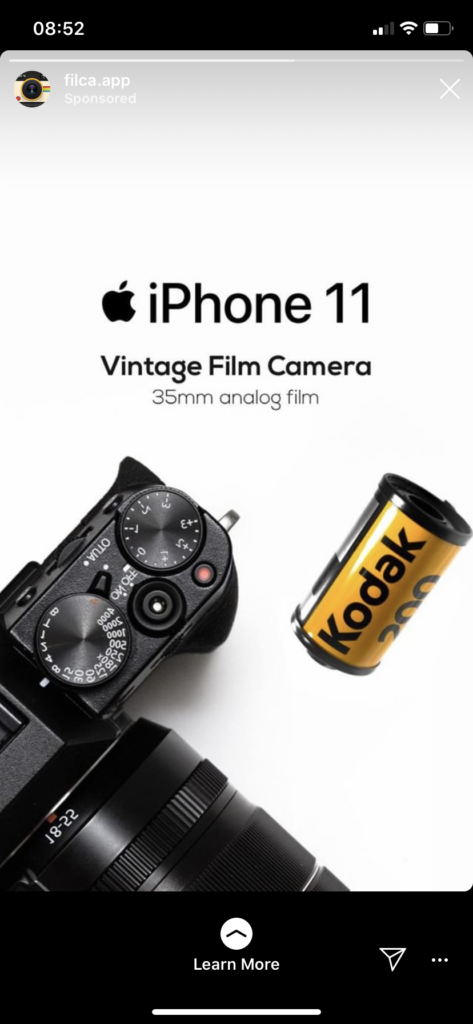 App Marketing Trends 2020 Summary
These marketing trends are only a few of the many that will pop up in 2020. The lesson to take is that technology is moving forward and moving fast. Keep up, or you'll get left behind.
Every new generation of mobile users will become more adept and efficient at learning new technology. They'll also come with the expectation that an app works flawlessly. Standards are high, and if you lack in UX or UI, users will turn away from your app.
So use these app marketing strategies but also come back to the core of your app. Who is your app for? What do your users want? And then build an app that they'll love so that they stay.
Looking For More?
App Radar's app growth expert team guarantees results
Contact Us Today