Best app video recording tools 2023: how to create app preview and promo video?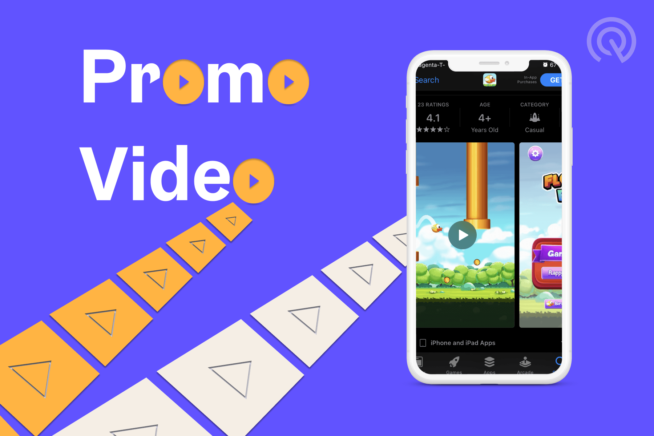 The right video in app stores can help users discover and learn more about your app and convince them to download. In this article, we present a few options and offer information on how to make an effective preview and promo video for your app's store listing.
The creatives you add to your app store listing help you to impress users and to show features and functionality of your app. When done correctly, the app preview and promo video as well as screenshots can greatly help to improve your conversion rate from impressions to downloads.
What Are App Preview And Promo Video
App preview (used in Apple App Store) and promo videos (used in Google Play Store) are short videos on app store listing where developers can showcase the main features and the USP of their app to users. The video is shown in the first slot of the creative spaces in the store listing. Thus, it's one of the first things users see. Realizing the importance of the app preview or promo video can significantly improve your App Store Optimisation (ASO) strategy.
Although in its essence the short video is a recorded promotion material of your app the same way for iOS and Android users, there are important differences in how the video should be made (screenshot below).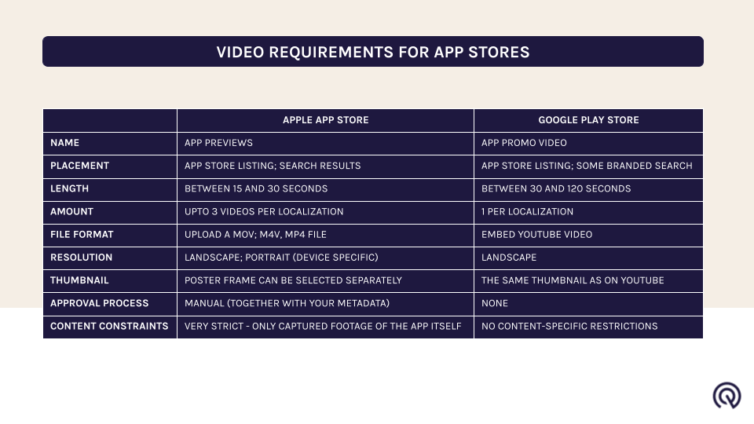 Importance of App Preview and Promo Video in ASO
Users decide within a few seconds whether they want to download an app or not, so a video is a good approach to convey your app's value proposition in a dynamic and attention-grabbing way. App preview or promo videos are great for interactive apps like games. You can add up to 3 videos per localization via App Store Connect, while on the Google Play Store you can add 1 per localization.
Around 70% of users never explore a store listing past the first impression. Therefore, a video will be viewed by most of the users as it plays automatically (excluding users who have turned autoplay off, of course).
Dive Deeper:
Using App Store Listing Visuals to Make a Good First Impression
Best Practice and Recommendations for Videos on App Stores
Our specialized in-house App Marketers Team consults our customers on various ASO fields, including app previews and promo videos. Some tips from them are:
Start with a small intro and the most impactful message (2 seconds) of explaining what the app/game is about
Ensure that the video works with and without audio
Try using textual elements for context and use visual highlights to showcase interaction
Try slow motion sequences
Don't end with a Call to Action like "Download now"
Don't add information about rankings, prizes or words like "top", "best" and "discount"
Remember to show in-app experience as given in the guidelines
Here are a few best practice examples that you can check out on YouTube: Skytech, Onvista, Kiwi.
Video Tools to Create In-App Experience App Previews and Promo Videos
Here are a few different tools that can help you design fun videos to improve your ASO strategy.
App Preview - Video Tools for iOS
App Store Connect provides help on their own Developer Support on how to record the best app preview video for your iOS app. You can use your Mac to capture screen recordings of your apps on a Mac, an iOS device, or Apple TV without downloading any extra tools using QuickTime Player. Or, record the in-app experience with your iPhone (as of iOS 11) under the Settings. Find here the tutorial from Apple Support. Alternatively, try Motionden.
To edit the video, suggested tools are either QuickTime or iMovie, which are pre-installed on every Mac. You can also use Final Cut Pro X, which is available on the Mac App Store. It includes more advanced tools for editing and making your app preview look more professional.
Dive Deeper:
App Preview Video: Showcasing Your iOS App in App Store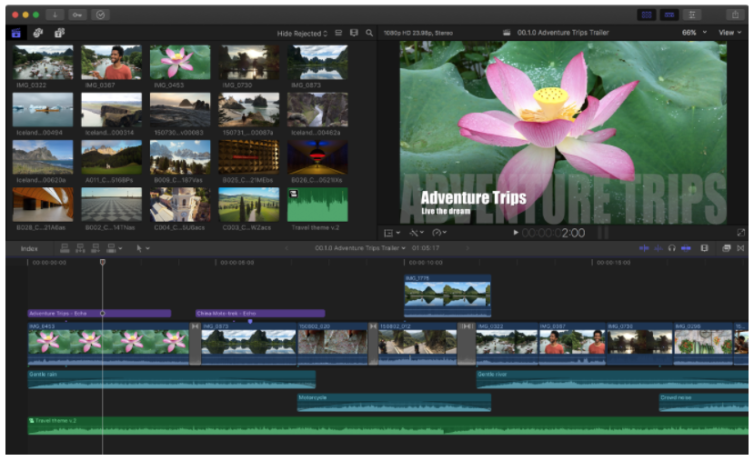 Note: Always keep the Apple guidelines in mind and look up best practices on creating app previews, including recommendations for graphics placements, text, and audio!
Promo video - Video Tools for Android
Here, there are also options where you don't need any external tools for capturing your app in action. Without any third-party app, you can record a video (as of Android 11) under Screen Record in the Quick Settings. Find here the tutorial from Android Central: How to use Screen Recorder in Android 11.
Another method to record your video is with the Android SDK (Software Development Kit) and Android Debug Bridge (ADB) inside the complete tool Android Studio.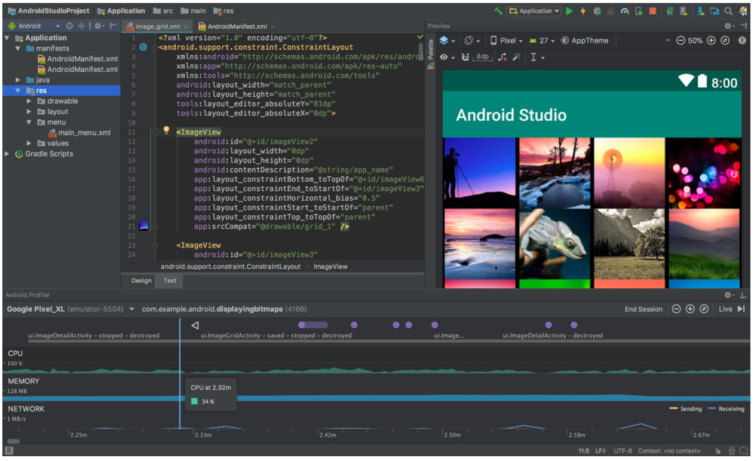 If these are not an option for you, there is the possibility to record games inside the free app Google Play Games, where you can import your app, and then record any in-app experience you wish to share with your users in the promo video.
Dive Deeper:
App Promo Video: How to Create a Great Promo Video for Google Play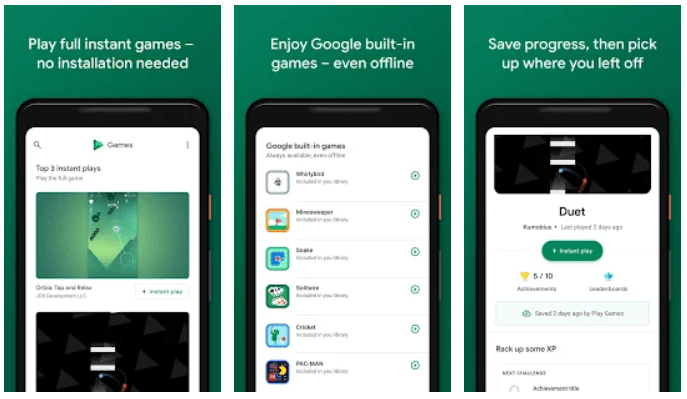 Video Tool for Desktop
If you prefer to edit videos on the desktop, then VEED video editor is just for you. With VEED you are able to cut videos, add visual effects, screen record, translate videos, and much more. This online suite of editing tools has a wide range of features that will make your app video more appealing.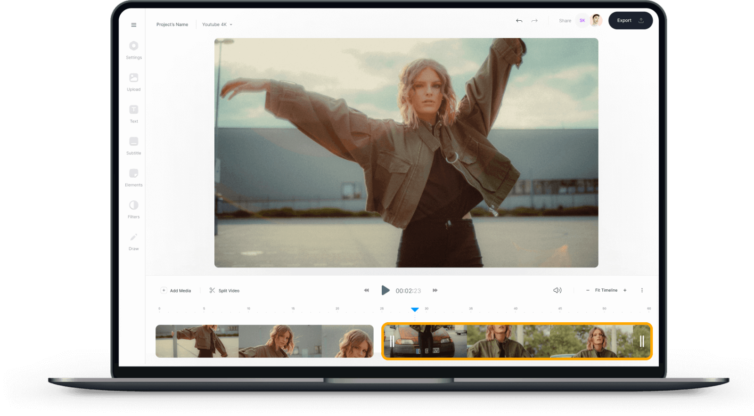 More (free) Screen Recorder Video Tools for Android
On Google Play Store, you can easily find more mostly free screen recorder apps for Android. For example, try out:
Note: Google guidelines are the key to produce a Google Play Store approved promo video, keep them in mind during your production!
Which Screen Recorder Tool Should You Choose For Your App?
When selecting an app or tool for screen recording, make sure to focus on your specific needs. There are a few things to keep in mind before selecting the best option. In this case, your software matters and the Store your app is going to be available in. Pricing matters, although most of these apps are free or pre available on your device, some still offer in-app purchases that offer more features than only free versions.
Should you need support with your app store videos, get in touch with our specialized App Marketing Services Team, they can also assist you throughout the whole ASO journey.