Mobile App Marketing Hacks to Improve User Engagement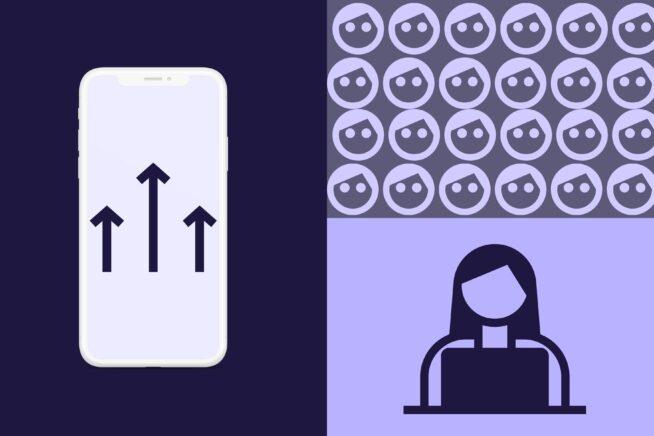 Guest post by UX designer and blogger, Leona Henrynson, freelance writer and UX designer. Also, she is a contributing writer for various blogs. When she is not writing or designing, she is swimming, hiking, and, weather permitting, snowboarding. Feel free to follow her on Twitter.
Launching a new mobile app and making sure it achieves the desired results is now harder than ever. With more than 2 million apps available in leading app stores, it may seem impossible to reach the customer engagement goals you've set. However, with the right knowledge, tools, and strategies, you'll be able to improve user engagement of your mobile apps.
The guide below is intended to help you understand what are the right marketing moves to improve your app's user engagement and how to ensure maximum success.
1. App Store Listing and Optimization
Starting with the basics, you need to consider the first impression.
When potential users first encounter your app in the app stores, you need to ensure they're impressed. There are several factors which influence the way people perceive your app and which will (or will not) make them engage with it.
App Icon
You need an icon which is pleasant for the eye, professionally designed, and straight forward. This will ensure potential customers easily recognize your app and brand when scrolling through the app store.
App Description
Keep your target audience in mind and simplify the app description. Make sure the main message is clear and easily understood. Let potential users know what is it that the app offers.
App Keywords
App Store Optimization (ASO) is absolutely essential when it comes to your apps ranking in the app store. Use the right keywords, categories, and description to ensure your app reaches your target audience.
App Screenshots
Provide screenshots of your app to ensure people realize what you offer. The screenshots will encourage potential customers to install the app and start using it.

Presentation is one of the key factors for successful mobile app marketing and when properly conducted, it will help increase user engagement.
2. Enjoyable UX/UI
To ensure a great number of those interested in the app actually install it and continue using it, you need to make the user experience (UX) simple, enjoyable, and entertaining.
Your users need to find it simple to install and use the app. Otherwise, they'll give up on it before they even start. In addition, if you don't provide the best possible UX, they'll turn to your competition. They'll turn to one of the hundreds of other companies, and find an app which responds to their needs better.
To improve your app's UX, pay attention to:
Onboarding Process
Make the app onboarding process simple by not asking for too much unnecessary information. Consider allowing social registration with Facebook or Google. It's the simplest form of onboarding and it will help you increase the number of active users.

Navigation Process
Your users should be able to navigate through the app intuitively, exploring their options, and should not be forced to read elaborate instructions on how to use the app. Make the navigation process simple.
If you provide a UX which is straight-forward and simple, more people will engage with your app.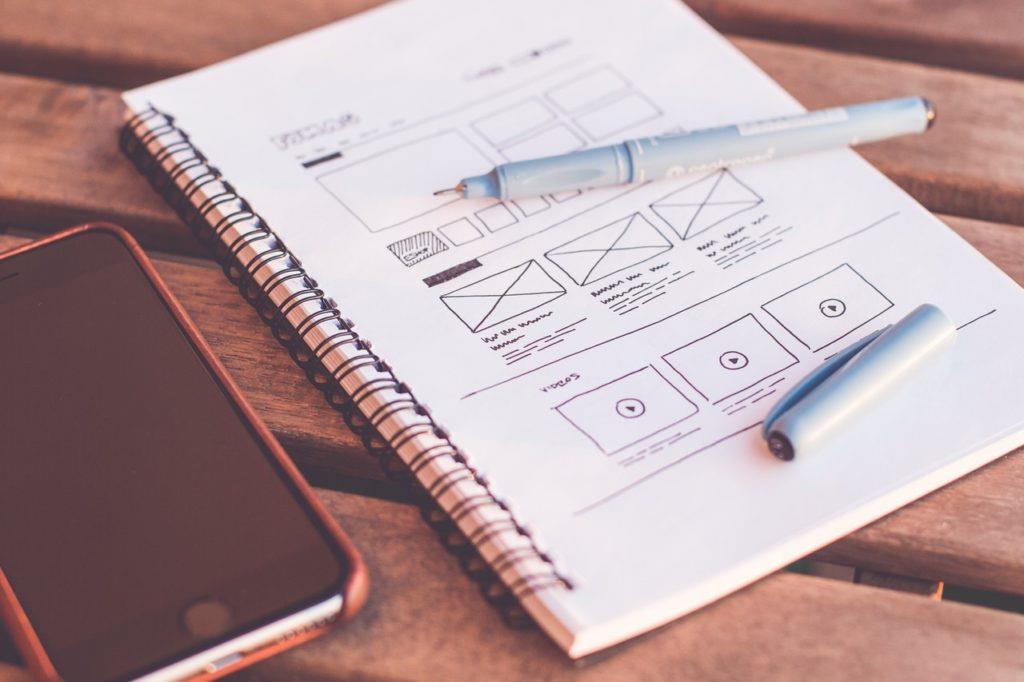 3. Push Notifications
You want your users to engage with your app regularly. Also, you want the app to become a part of their daily routine.
To help you achieve this effect, you can use push notifications.
They can:
remind your users to engage with the app
send them an inspirational personalized message
let them know about an updated or a new feature
Push notifications can improve user engagement but you need to consider the negative effect they may have. To keep them effective and desirable, consider the following factors:
frequency
time of day
content
It's crucial that your push notifications aren't annoying your customers. To achieve this, you need an in-house team of professional content creators who understand it or you can check a reliable writing service and find a contractor for your marketing needs.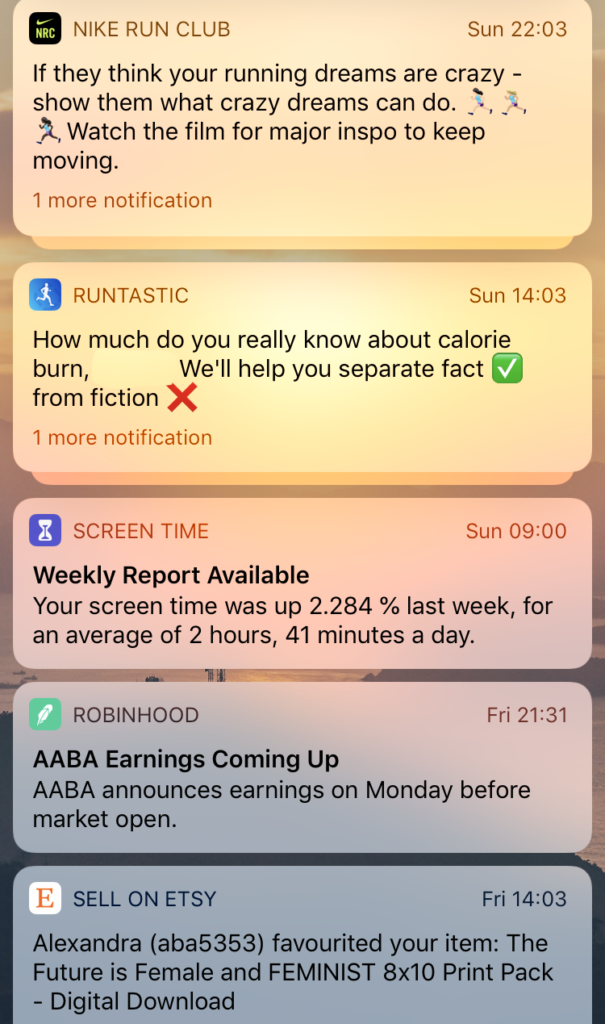 Dive Deeper: How to leverage notifications to increase user engagement while automating your mobile marketing
4. Social Media Marketing
Using social media for marketing is non-negotiable and simply crucial for the success of any business.
It's no different for mobile app marketing which is why you need to ensure your mobile app is present on all the major social media platforms where your target audience is.
You need to use the social media platforms where your target audience exists to:
publish engaging content daily
ask your users for feedback
drive more traffic to your website or your app's download page
offer your social media followers valuable insight into your app's best features
Without social media marketing, you won't be able to increase customer engagement.
5. User Reviews
Finally, you need to analyze the data provided by current app users to learn about the app's strong and weak points.
Make sure you:
read every review
respond to every question
improve what your users feel needs improvement
This way, you're making user retention your priority and you're using the data you have to update your strategy and increase user engagement.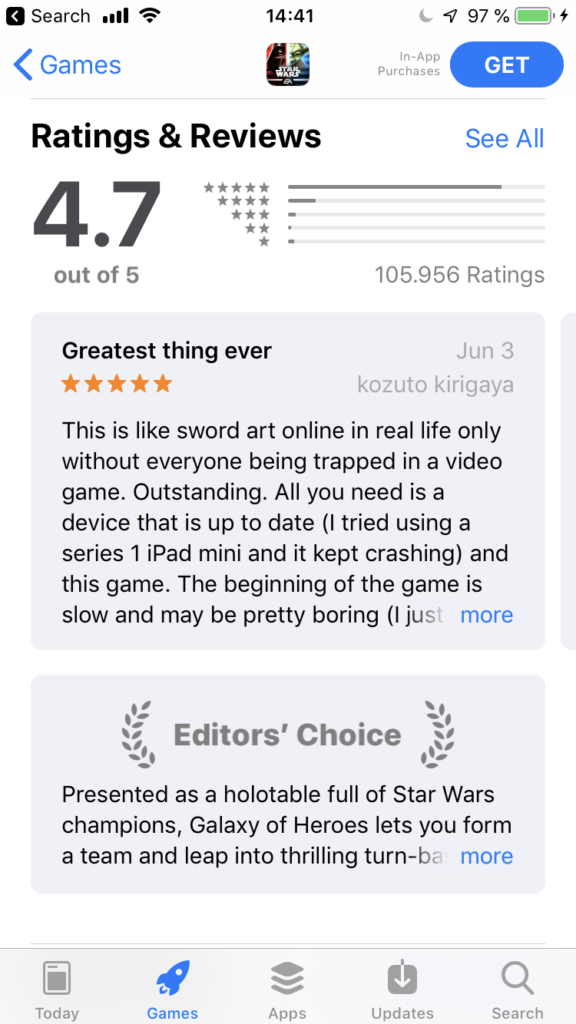 There's always a temptation to consider bad reviews competitor's trick and ignore them but they can be more helpful than the positive ones. Negative reviews can show your weaknesses and become grow points for your application.
Final Thoughts on Improving User Engagement
To improve customer engagement, you need to work on improving different aspects of your app. Mobile app users have high expectations and if your app can't meet them, they'll find another one which can.
Use the hacks listed above to improve your customer engagement and the overall success of your app.
Guest post by UX designer and blogger, Leona Henrynson, freelance writer and UX designer. Also, she is a contributing writer for various blogs. When she is not writing or designing, she is swimming, hiking, and, weather permitting, snowboarding. Feel free to follow her on Twitter.