App Radar was acquired by SplitMetrics, Inc to create a comprehensive app growth engine powered by AI.
App Radar is acquired by SplitMetrics
Today, we have some big news to announce: we have been acquired by SplitMetrics, a global leader in paid UA automation and mobile A/B testing!
This strategic acquisition is a remarkable opportunity for us to further enhance the growth of apps worldwide. Our ASO tool is added to SplitMetrics product portfolio and gains significant development power to improve further. Our Agencies are united, so app marketers get access to even more experts and extended services.
But before we get into the deal details, let's do a throwback on App Radar's journey so far.
The story of building the #1 ASO tool
App Radar was founded by Thomas and Christian in 2015. And so, the history of building App Radar, one of the leading ASO tools in the world, is very much bound to Thomas' personal story. A story about a marketer embracing new opportunities and trusting his instincts.
"I would consider myself a born marketer since I was always impressed with the (emotional) power a great brand can generate. But my journey in app marketing started in 2012, after already working 10 years in the online marketing field. Focusing on app marketing seemed like a great opportunity because of my existing marketing skills and a massive new market arising with the launch of app stores. So as the first step, I started working as a freelancer. But was then soon faced with the problem that there weren't any reliable productivity tools that would help me to work faster and smarter. As a marketer I naturally wanted, and needed, to analyse the app performance and get insights on how to improve.
That's why in 2015, I teamed up with my friend Christian and we started working on the first prototype of App Radar. Our mission from that day on was to build tools that marketers can use to get the best insights and save time in their daily job.
During the last 8 years, we've invested our heart and soul to turn that "prototype" into a global business, a trusted brand, an outstanding solution helping more than 30,000 app marketers in 100 countries to work smarter and faster on their app marketing. Needless to say that this would not have been possible without our amazing team which is willing to go the extra mile, as well as our investors, partners, and supporters. And I am really looking forward to the next chapter of App Radar!"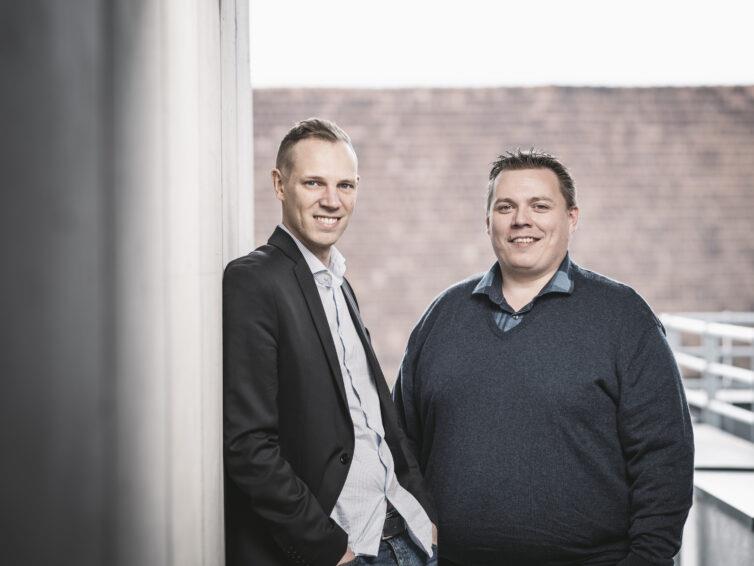 Creating an app growth engine
SplitMetrics, which has a global team of 160, currently manages over $250 million in ad spend annually. SplitMetrics' customers include Babbel, Skyscanner, Glovo, and Rakuten Viber.
Combining SplitMetrics UA solutions with App Radar's ASO platform will enable one stop shop of all main tools app marketers need to grow their apps on key app stores. As a result, mobile companies will have one comprehensive growth engine, eliminating existing data silos between ASO and UA.
The extended ecosystem embodies everything app marketers require to conquer app growth, featuring
United AI-driven innovation
AI is estimated to contribute $15.7 trillion to the global economy by 2030. In app marketing, generative AI can be used for faster localization, competitor research, ad copy, and much more.
SplitMetrics' and App Radar's union signifies this transformation in app marketing powered by AI, aiming to realise a 10x increase in growth and efficiency to make the lives of ASO, UA and growth managers easier and more productive.
Furthermore, with our new advanced Data Science capabilities, which power our analysis and recommendations, we're committed to delivering unparalleled data quality. This includes extensive coverage, numerous data points, profound insights, and up-to-the-minute freshness for both UA and App Store Optimization.
This union is a testament to the ongoing trend of AI reshaping industries, demonstrating how tech companies are adapting and contributing to the evolving technological landscape. By leveraging advanced AI technologies and Market Insights, SplitMetrics and App Radar are committed to making a substantial impact on their customers' success, setting new standards in user acquisition and operational efficiency.
Over the past year, AI has opened the door to the creation of a range of new AI driven marketing techniques that use deep analysis of data to enable much richer and impactful campaigns. The best way to make the most of this is to offer a product to customers that pulls together all their app marketing data and channels and this is exactly what the tie up between App Radar and SplitMetrics achieves.

Silvio Peruci, Managing Director of App Radar
Please reach out to us via [email protected] for any further information and check out our FAQ around acquisition for any questions around your subscriptions.