As of the 29th of September 2021, there are new guidelines and policies on the Google Play Store. The focus is strongly shifting to in-app experience and on improving app quality and discovery on Google Play Store.
When Google Play launched back in 2008 with only a few hundred apps and games available, it was easy for developers to get noticed. Today, Google Play Store gives millions of apps and games visibility in over 190 countries.
But the crowded app stores make it challenging for users to find and download an app that brings value to them. Among millions of apps, there are many that on purpose mislead users. So it seems only good practice for Google to want to eliminate misleading, spam, or clone apps from its store. In the following article, we'll look at: 
Policy change for app metadata
New Google Play guidelines for store listing assets
What changed in the Google Play policy for app metadata?
Like every store owner, Google has the right to say what the rules are to be able to sell "goods" in its store. The policy changes, that started to get enforced as of 29th of September 2021, bring mainly updates for your app metadata and creatives and are thereby impacting your ASO efforts:
Reducing the length of app title: 30 characters instead of 50 characters
Refusing keywords that imply store performance, promotion in the icon, title and developer name
Removing graphic elements that may mislead users in the app icon
App title reduced from 50 to 30 characters
So far Google Play Store has allowed up to 50 characters for the app title. The changes being made to the app metadata policies, limit the app title listed in the Google Play Store to 30 characters. This aligns your Google app title with the character limit you have on the Apple App Store.
When thinking of App Store Optimization, losing 20 characters from the title space is a big change because the keywords placed in the app title have the most important ranking weight. Therefore, with even less space for your app metadata, the importance of doing keyword research and choosing the most relevant keywords, has increased even more. In addition to your brand name, good app keywords are the ones that truly describe what your app is about.
At the same time, it might seem like a tricky balancing act to come up with an engaging app title in 30 characters. But for a fully optimized app store listing, you'll have to try to use all characters available. This will provide you with more chances for indexing by the Play Store algorithm and improve your Google Play Store ASO. Rather than leaving the given characters unused and giving valuable space away.
Learn more about Google Play App Store Optimization:
Create optimized app icon, screenshots, feature graphic and video
Reply to Google Play reviews
Use Google Play Store Tags (2020)
Get your app featured in Google Play Store
Adjust your app metadata to the new Google Play policy 2021
Keywords about store performance and promotion are not allowed in app title
The app title doesn't only lose in its character limit but there's also a set of keywords that you're not anymore allowed to use. Namely, your Google Play app title needs to be without any incentives around store performance. So keywords for performance such as "top" or "best" and keywords for deals such as "free" or "sale". The same applies to your app icon and developer name.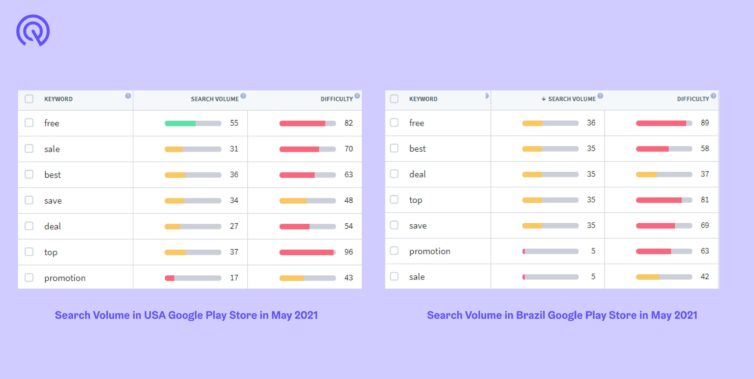 Note: It's generally best practice to not use superlatives and comparisons through your store listing. Focus on what your app does well!
Also, make sure to NOT use in your app title:
Emojis
Capitalized letters (unless it is part of how your company utilizes its name)
Special characters sequences that are not relevant to the app
Call to Actions (don't use CTAs like "Download now")
As marketers, we love to include Call to Actions, trying to nudge users to download the app. But with the new changes, this is ineligible. So make sure to follow the new Google Play Store guidelines and don't integrate any incentives to drive downloads.
App icons cannot have graphic elements that may mislead users
Your app icon is the first and most obvious thing a potential user sees when scrolling in the Play Store. Therefore, it's one of the most powerful creatives of your app store listing. That is why you as an app marketer or developer need to make sure store visitors understand from the icon that your app is what they are searching for. The new Google Play guidelines enforce showing the purpose of the app without any misleading graphic elements in the app icon.
Misleading elements could be any incentives to nudge the user to download. As mentioned above, make sure to not use any graphic elements or text that display ranking, store performance, or promotions. Text phrases such as "best", "sale" or graphic elements reflecting this are unacceptable and will not be allowed.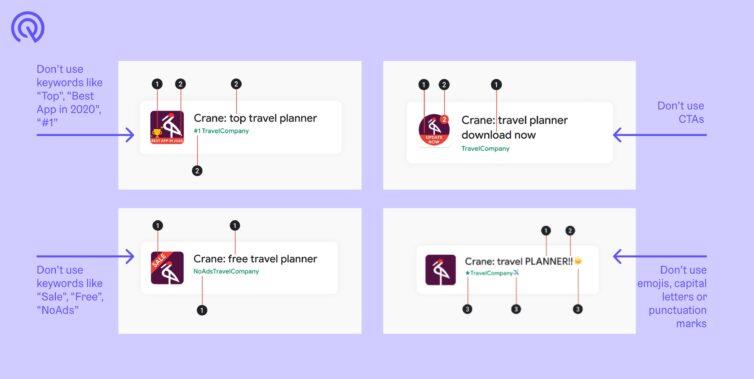 New Google Play Store guidelines for store listing
In addition to the Google Play metadata policy changes, Google also announced new guidelines for feature graphics, screenshots, videos, and short descriptions. Google Play is thereby following some core principles on how to decide whether an app is promoted and recommended within the Play Store.
The assets need to focus on representing the app or game accurately while providing the user with enough information to help decide whether to install an app or not. Instead of using buzzwords like "free" or best", the preview assets should showcase meaningful and unique aspects of the app or game. This works also in a favor of reducing tactics like including 5-stars in screenshots when the app rating is lower, or advertising false functionality. 
Further, besides the enforced focus on the in-app or in-game experience, the topic of localization gets emphasized. App localization plays an inevitable part of any app growth journey, which gets now with the new guidelines for store listing preview assets even more highlighted. If you want your app to be promoted across the major Google Play surfaces, you need to have your store listing preview assets correctly localized and easy to read.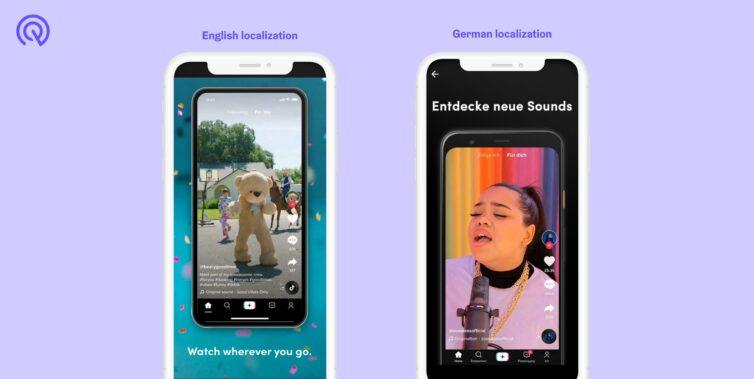 Summary of Google Play Policy Updates in 2021
The new Google Play policies are trying to eliminate misleading, cloning, or spam apps and games. If you haven't started adapting your store listing to the new guidelines, we'd advise you to implement the changes as soon as possible. Also, check out our first learnings and impact on ASO from Google Play Policy Changes 2021.
If you are unsure about how to get started, do reach out to App Radar's Team. Our experts are here to help you be prepared for the upcoming Google Play policy changes.