Google App Campaigns
Simple guide to conversion tracking for Google App Campaigns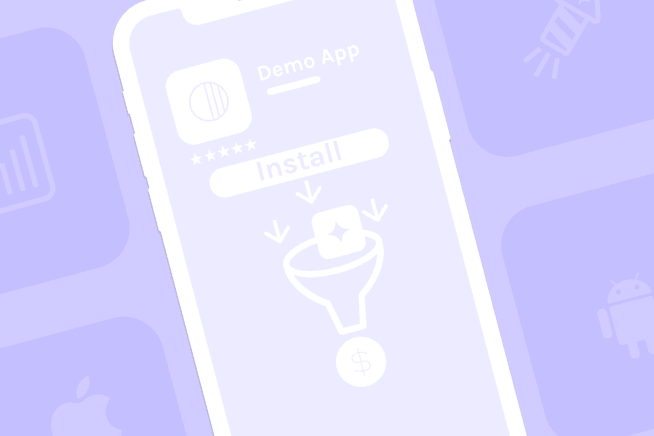 The conversions from Google app campaigns are among the most critical areas when setting up and running campaigns. App marketers need to understand what works, how much progress they are making, if campaigns contribute to business goals, and above everything else, the data should be trustworthy and reliable. Not tracking the correct conversions or making decisions based on the wrong data sets will ruin your campaigns.
This article will cover the types of conversions you can track when running Google app campaigns. Understanding the fundamentals of app campaign conversions will help you focus on the proper measures and evaluate the success of your campaigns.
Which conversions matter for Google app campaigns?
As an app marketer, you can promote Android and iOS apps with Google app campaigns. There are three types of campaigns you can run, and each of them has its conversions you need to track:
App install campaigns - this campaign focuses on tracking the app installs from the ads you run. You need to follow downloads from Google Play, which are automatically registered in Google Play. The other necessary conversion is called first opens, and for that, you need either Firebase or a third-party attribution tool. Just because users download an app doesn't mean they will use it, so this is why first opens are essential to track as well. The key metric you want to focus on within app install campaigns is CPI or cost-per-install.
App engagement campaigns - the focus of your ads is on the in-app actions of your existing customer base. There are many different goals of in-app actions, such as purchase, event promotion, reactivating the app usage, etc. Whatever you choose to promote, you will need to use Firebase, custom code, or an attribution partner linked to your Google Ads account. The key metric to evaluate engagement campaigns is CPA or cost per action.
App campaigns for pre-registration - this type of campaign is focused on Google pre-registration functionality, which means that you are using ads to create awareness for your app before it hits the Google Play store listing. The only conversion you want to focus on is CPpre or cost per pre-registration. The prerequisite for this type of campaign is that you already have your app available for pre-registration, and you can promote only Android apps.
Choosing the right goals and setting up conversions in the right way will also influence your bidding, targeting, and campaign optimization process. Although this is outside the scope of the article, keep in mind that you can adjust the campaign setting based on the conversions you receive. Depending on the campaign type you are running, you can:
Target cost per install that you define, or you can maximize conversions with the help of Google Ads if you are optimizing for app install campaigns
Target cost per action for engagement campaigns
Target cost per action bid for pre-registration campaigns
Now that we covered the basics let's discuss one of the vital conversion concepts - the conversion window.
What is a conversion window for app campaigns?
A conversion window is a time frame used for recording and recognizing the conversion after the ad interaction. In other words, if a user views or clicks on the ad and the conversion happens in a certain amount of time after the interaction, it will be recorded as the conversion. This period for recognizing the conversion is called the conversion window that can be adjusted for each app campaign type, excluding pre-registration campaigns.
Each campaign type has its conversion windows based on the type of user actions. The table below shows the main conversion windows for app campaigns.
Conversion window type
App engagement campaigns
App install campaigns
Configurability
Click-through
What it is: ad click that leads to an in-app action competition
Default window: 90 days
Adjustable time frame: 1-90 days
What it is: Ad click that leads to app install
Default window: 30 days
Adjustable time frame: 7 or 30 days
Can be configured
Engaged view
What it is: Video view of at least 10 seconds that leads to in-app completion
Default window: 1 day
Adjustable time frame: 1-30 days
What it is: Video view of at least 10 seconds that leads to app install
Default window: 2 days
Adjustable time frame: 1-3 days
Can be configured
View-through
What it is: View of ad that leads to in-app event, purchase, or app opening
Default window: 1 day
Adjustable time frame: none
What it is: View of ad that leads to app install
Default window: 1 day
Adjustable time frame: none
Not configurable
Post-install
Not applicable
What it is: in-app action that follows the install, which is attributed to an ad click using one of the windows described above
Default window: 90 days
Adjustable time frame: 1-90 days
Can be configured
Source: Google Ads help center
The main point about the conversion windows is to choose the one that makes the most sense for your goals and the events you promote. If you are running a promotion in your app that will last 30 days, then it also makes sense to set the conversion window that is 30 days long. Any conversion that happens after 30 days won't be recorded.
If you think that your users might want to use the promotion even after the promotion time expires, you can set the conversion window a bit longer to ensure you get all conversions.
Conversion window refinement and optimization
Conversion windows can differ depending on the action or event you want your customers to perform. For example, if you're going to re-engage your audience and use your campaigns to open your app, you probably don't need to wait for a long conversion window since this isn't requiring a lot of effort from your users.
However, suppose you advertise purchasing something with a complex and generally longer buying cycle (e.g., loans, vehicles, or properties). In that case, you should adapt the conversion window to the business you are promoting or running.
Make sure you understand the trade-off between the shorter and longer conversion windows.
Shorter conversion windows will record fewer conversions, but the accuracy will be better; there should be less probability of capturing organic conversions.
Longer conversion windows will record more conversions, but your conversion report will likely capture organic conversions, skewing the report's accuracy.
If you already have campaigns running, there are two tools you can use to make a better decision about the length of the app campaign conversion window:
Days to conversions is a Google Ads feature that shows how much time the ads in your ad groups need to convert.
Conversion lag reporting is another feature in Google Ads focusing on the delay between ad click and user action. The report is available for app install and app engagement campaigns.
Using these tools will help you better understand your campaigns and adjust the conversion windows accordingly.
Attribution sharing and app campaign conversions
There is one more important aspect when talking about app conversions, and that is attribution sharing. Google differentiates between attribution models such as last click, first click, linear attribution, time decay, position-based attribution, and data-driven attribution. Because this is a complex topic, we only focus on app attribution specifics.
Attribution sharing within Google app campaigns means that Google Ads can determine which conversions go to which campaign. If you are running both app install and app engagement campaigns, this feature will track the clicks conversions you get from app install campaigns and also in-app actions from the engagement campaigns.
So why is this important for app marketers?
It is crucial because Google Ads can use the information from attribution sharing to optimize your campaigns. It is also essential because you will track the conversions between different app campaigns that are run in the same account more precisely. Because app install campaigns used the last-click attribution model before, some of the conversions in the post-install period weren't properly assigned to app install campaigns, giving advertisers false reports.
In short, you can rely more on the reporting quality for your app install campaigns and don't have to worry about how Google Ads captures conversions from different campaign types.
If you need help setting up your conversions properly, get in touch with App Radar's agency team. We have a team of experienced app marketers who manage dozens of campaigns daily and can save your time and resources.
Things to remember about mobile app conversion tracking
Remember that you can't improve things that you don't measure or measure incorrectly. Regardless of the app campaign type, you will always need to track conversions with Firebase or a third-party tool. Then, you will need to set up the proper conversion window based on your business goals and campaign type. Finally, you will want to optimize and adjust your campaigns based on the conversions you already receive.
Getting the most out of your app campaigns requires patience, time, and experimentation. This process can be complicated, but if you focus on the most critical setting and then work from there, keep improving your campaigns, get more conversions for your investment and grow your mobile app success.
Boost your organic & paid mobile user acquisition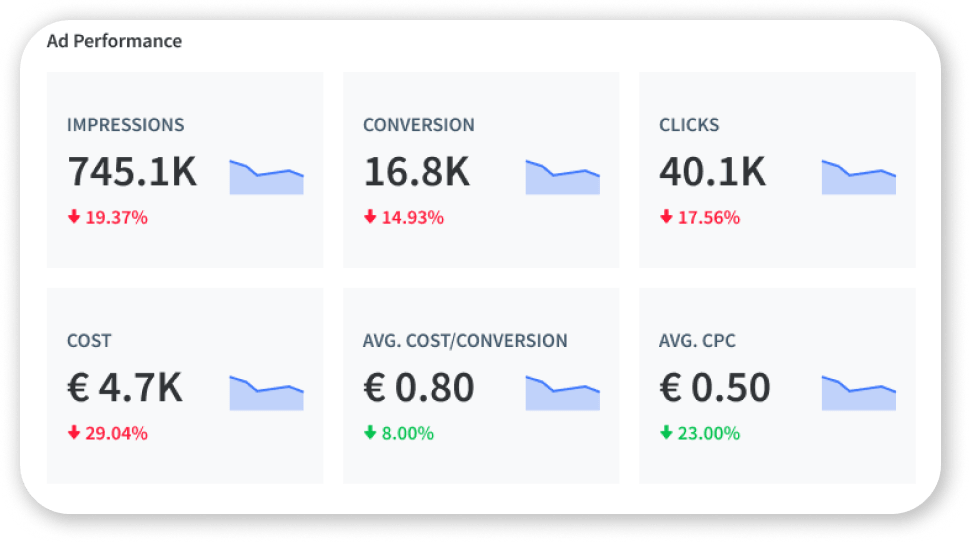 Connect your Google Ads account to App Radar and keep track of your important ad metrics.
Start Free Trial