Google App Campaigns
What are Google App Campaigns for engagement and how do they work?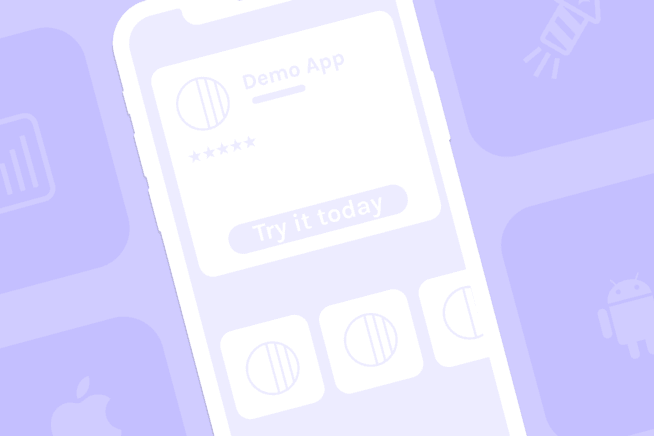 Google app campaigns allow app marketers to promote their apps using the large universe of Google properties. Like with regular Google Ads, Google will use the inputs you provide to show your ads to the appropriate audience.
You can set up campaigns for app installs, app engagement, and pre-registration based on your goals. In this article, we focus on engagement campaigns and how to use them to achieve your marketing goals. These are the same methods we also use every day at App Radar to maximize ROI for our clients. After reading this article, you will understand how app engagement campaigns work, and you will be able to launch your first campaign.
What are Google app campaigns for engagement?
Google app campaigns for engagement target users who already have installed your app. Within this type of campaign, you want users to perform a specific in-app action based on your goals.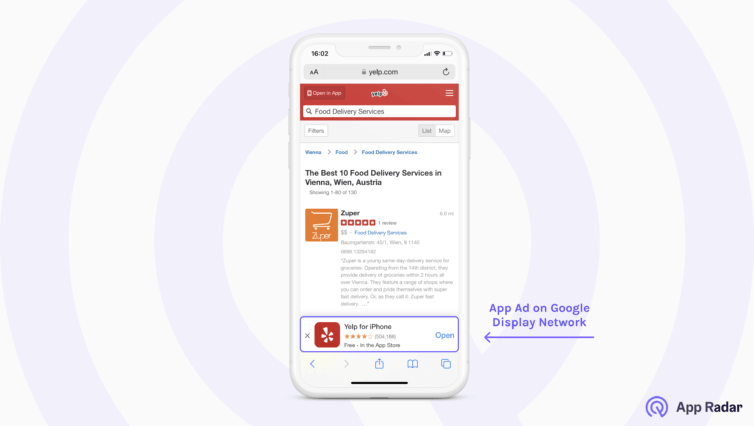 For instance, let's say you are a game developer and want your users to purchase more items while playing. You can create an engagement campaign to communicate a special offer for their next purchase. Or you might want to work on app retention, and you want people to play your game more often. The app campaign for engagement is perfect because those specific actions that users do will contribute to more sales, retention, and a healthier user base.
Like with other app campaigns, you need to provide some assets, a starting bid, and prepare a budget. Google's AI will show all possible formats and asset combinations to the most relevant audience on Google Search Network, YouTube, Google Display Network, Google Play, and Google Discover.
App engagement campaigns have more requirements than app install or pre-registration campaigns. The first important note is that you must define your target audience using an audience list. The second important step is to have an optimized Google Play Store listing.
So let's dive into the specifics and how to start preparing everything.
Requirements for engagement campaigns with Google Ads
Google has many requirements if you want to start with app campaigns for engagement. For a start, your app needs to have at least 250.000 installs to ensure that your audience is large enough to reach your campaign goals. You also need to prepare a minimum amount of asset types in the right formats. The other requirements include:
Your app must use deep links, which are links that send users directly to a specific page or in-app content that you provide. Android devices use app links, iOS devices use universal links, and Google supports custom schemes for both.
You have to use Firebase (app software development kit and analytics tool from Google) or one of the supported app attribution partners (also known as mobile measurement partners). Currently, Google supports seven attribution providers - Adjust, AppsFlyer, Kochava, Singular, Branch, Tenjin, and Talking Data. These tools allow you to track conversions, and they need to be properly set.
Using audience lists with your current app users, you must define your target audience.
Finally, you need to have a remarketing privacy policy and comply with the EU user consent policy.
App engagement campaigns and asset requirements
We have a dedicated article about Google app campaign assets, formats, and creatives, but there are also specific asset requirements for engagement campaigns. Google suggests providing high-quality assets that attract clicks. Additionally, Google can modify your assets, so you want to make sure they come in good quality.
The asset requirements include:
Text. You need to ensure at least two headlines and one description that comply with policy guidelines. The headlines have a character limit, and each text piece needs to make sense on its own. Providing text assets is required.
Images are optional assets, but if you provide them, they need to have

an image aspect ratio of less than 1%
a maximum of 1 MB size per file
no text inside (except for logos)
Acceptable image sizes - 320 x 50, 320 x 480, 480 x 320, 300 x 250 or 1200 x 628 pixels
relevancy to the final destination of the advertisement

Video is also optional, but if you provide it, you will need to have:

maximum of 20 videos
video URLs from YouTube
Videos with at least 10 seconds in length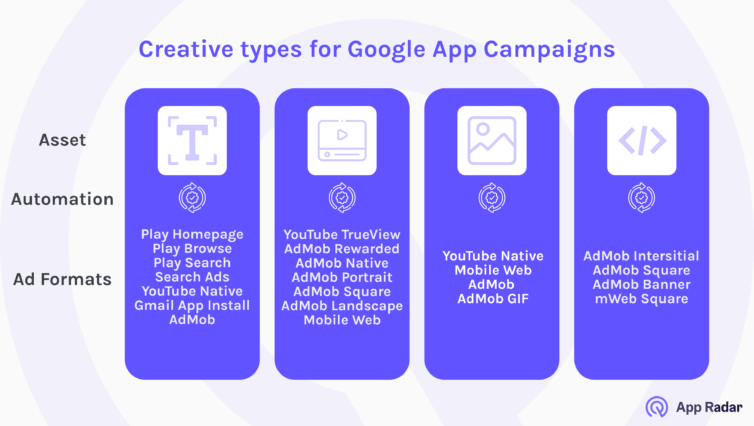 Sounds hard or complicated? It might seem at first, but you will pay back with the effort you invest. Let's continue with the conversions setup.
Setting up and understanding the conversions properly
There are two main types of conversions that you can track for app campaigns. You can track conversions such as app downloads and first opens for app installs. And for app engagement, we want to track specific in-app actions. In the upper section of this article, we have already mentioned that you have to track conversions - either by connecting your app to Firebase tracking or by using one of the official attribution providers.
It is important that you understand the conversion windows and how it affects different app campaigns. App engagement campaigns have their in-app conversion windows that are different from other app campaigns. Specifically, you need to take into consideration these three conversion scenarios:
Click-through conversion window. This conversion tracks the time between the click on your ad and the in-app action. The default time frame for the click-through conversion window is set from 1-90 days. So if someone clicks on your ad and completes the specific in-app action after 58 days, you will see this conversion in your reporting. Note that you can adjust the time frame for conversion, meaning you can make the conversion window shorter than 90 days.
Engaged-view conversion window. This type of conversion happens when your users watch at least 10 seconds of your video (after the first five seconds of the ad), and after that, they complete the in-app action. Again, you can set up the conversion window by yourself, the default time frame for conversion is one day, but you can adjust for up to 30 days. So if someone watches your ad video and completes specific action after 29 days, that could still count as the conversion, depending on how you set the conversion window.
View-through conversion window. In this scenario, the conversion happens if a user watches a video ad for at least two seconds and then completes an in-app event, including a purchase or app opening. The conversion window is maximally one day long and can't be modified.
When setting up the conversion windows, you should consider how much your users need to convert and perform an action you want. The longer conversion window will result in more conversions but might impact tracking accuracy. Shorter conversion windows will report fewer conversions, but they will increase the tracking accuracy.
Now that you understand conversion windows and how they work, let's focus on another critical aspect of engagement campaigns, which is how to create an audience list.
Creating audience lists
As mentioned before, audience lists are one of the requirements for app engagement campaigns. Google Ads asks you to define which of your users you are targeting within the campaign.
Google requires you to use one of the supported audience lists, but you can also combine more of them to create your own custom audiences. You have the following options when creating the target audience list:
Target all app users
Target users who haven't used your app recently
Target most active users who used your app recently
Target users who have already completed some actions
You can use some additional options, such as a list of users based on the mobile device IDs, but this is only available to some advertisers.
Based on the experience at App Radar, we like the idea of creating audiences in Google Analytics for Firebase. Once you do this, you can link the audience from Google Analytics to your Google Ads account. Important to note is that the list still has to satisfy one of the four supported audience lists mentioned above and that you can't target web users through engagement campaigns.
In short, creating a proper audience list will depend on your goals, your user base, and your experience. You can also take the audience lists further and include remarketing strategies in your campaigns. Google allows you to target:
All users except those who completed a certain action
Users that have achieved multiple actions
Users that completed one action but not another one
We know this might sound confusing but don't worry. If you want to dig deeper into finer details or need help setting up a campaign, drop a message to App Radar's app marketing services team. A good place to start is to read the official Google documentation on how the Audience manager works.
Until now, we learned what engagement campaigns are, what Google requires from advertisers, how to work with conversions, and create an audience list. Now is the time to create your first app engagement campaign from start to finish.
What resources do app engagement campaigns require?
Preparing, setting up, and running engagement campaigns is not always straightforward. You will need to secure resources to push those campaigns and have a team of people who will have to work with you to get the most out of the process.
Below is a table with suggestions you should consider before starting with campaigns. The table will help you understand how much effort you need to devote and eliminate errors early on. Not all points are listed in the table, but you should be good to go if you can have the main ones under control.
| | | |
| --- | --- | --- |
| Activity | Estimated cost and effort | Required roles in-house or externally |
| Deep linking setup | Medium | Developer, app marketer |
| Campaign assets creation | Low to medium | Graphic designer |
| Setup of conversions and integration with attribution partners or Firebase | Medium to high | Developer, app marketer |
| Audience lists creation | Medium | Developer, app marketer |
| Campaign optimization, targeting and bidding | Medium | App marketer, graphic designer |
Engagement campaigns are reserved for apps with decent marketing budgets. The app campaigns require a decent amount of funding, but they are the most effective way to activate your users and audience in the desired manner.
Best practices for getting the most out of engagement ads
Your app engagement campaign has been properly laid out, you took care of all the integrations, the conversions are in place, and audience lists are defined. You have created powerful assets that will encourage people to act. So is there anything else you should pay attention to?
We suggest you follow the best practices to get the most out of your engagement campaigns:
Have an optimized Google Play store listing - this is why we often mention combining app store optimization and paid UA efforts to achieve the highest mobile app growth.
Link your Google Ads and Google Play account to get more data
Set up realistic goals that will determine your bids and in-app actions
Make your bid amounts close to the value of the in-app action you want to achieve. Google Ads will use your budget to maximize the number of in-app actions. Google recommends setting up your daily budget 15 times higher than the value of your target CPA, that is, cost per action. It would be best to have CPAs close to your in-action value and make sure that you run profitable campaigns or engage users, again, depending on your goals.
Don't use the same settings for different in-app actions. Instead, pause or cancel the existing campaign and run a new engagement campaign for a more appropriate target audience
Choose the conversion window that works best for you or better, that reflects your users and how they use your mobile app
Make sure to use great creative assets. Don't ruin your campaign and CPAs because of the poorly designed creatives. Check how Google Ads reports about the quality of your assets and update them regularly until the reporting improves.
Watch out if you want to target specific locations because your target audience might be too small
Finally, evaluate your campaigns, but take your time. App engagement campaigns usually come with report delays because in-app actions might not occur directly after watching or clicking on an ad.
Final verdict - do google app engagement ads work?
App engagement campaigns require that your app already has a certain amount of power and that you have enough in-house resources to work on the campaign. But if you are serious about driving the actions of your existing users, there is no better way than app campaigns for engagement. Remember, your CPA is based on the in-app actions, so you are only paying when your users perform specific actions that have value for you.
You can be very granular and specific about targeting, bidding, creatives, and in-app actions. If you set up all these things correctly, you can achieve different goals and guide your app users toward more activity, prevent churn and improve revenue.

If you need help to get started and are unsure about certain engagement campaigns, get in touch with App Radar's app marketing agency. We have worked with hundreds of clients and can help you launch successful campaigns easier and focus on critical steps. And if you simply want to monitor how your app campaigns are performing, then sign up for the App Radar account and connect your Google Ads account. You can track the success of your campaigns together with organic metrics in Google Play Store.
Boost your organic & paid mobile user acquisition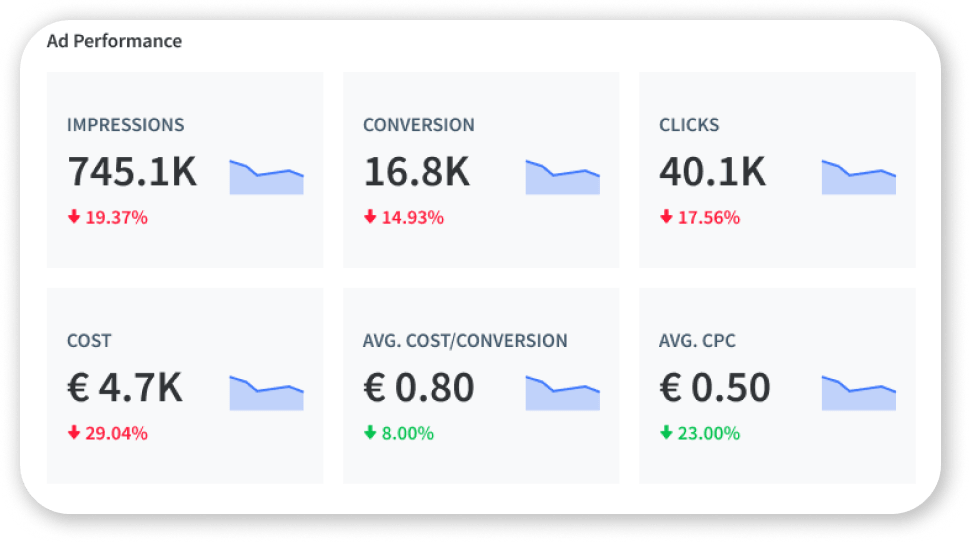 Connect your Google Ads account to App Radar and keep track of your important ad metrics.
Start Free Trial