Also known as: App Logo, Launcher Icon, Product Icon, Apple App Store Icon, Play Store Icon
Before you can publish your app, it is required to provide a high-res icon. It is used in various locations on Google Play Store and Apple App Store. Product icons are essential elements in ASO as they communicate the core idea and intent of an app. The icon represents the app and is the first impression for the user. So first of all, an app icon should stand out, however, should fit the app's content. It is recommended a consistent and attractive design for the icon, once it is crucial for app branding.
Requirements & Guidelines for App Icons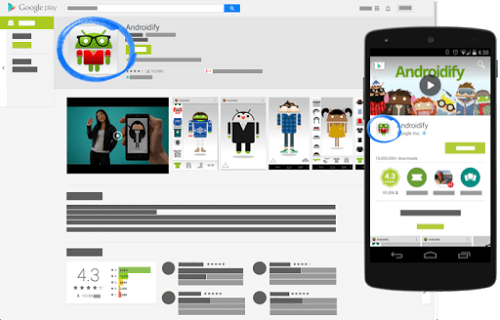 To ensure the icon is legible in large as well as in small sizes, widely recognizable symbols should be used. Unnecessary visual details should be avoided. To reach the best results, you should enlist a professional graphic designer.
App Icon Requirements on Apple App Store
Due to varying screen resolutions and sizes of iPhones and iPad, Apple has some strict pixel recommendations for app icons:
iPhone 6s Plus and iPhone 6 Plus: 180 x 180 px
iPhone 6s, iPhone 6 and iPhone 5: 120 x 120 px
iPhone 4s: 120 x 120 px
iPad and iPad mini: 152 x 152 px
iPad 2 and iPad mini: 76 x 76 px
iPad Pro: 167 x 167 px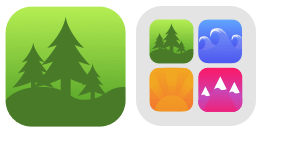 App Icon Requirements on Google Play Store
Google Play Store recommends the following attributes for permitted app icons:
32-Bit PNG (with alpha)
512 x 512 Pixels Dimension
1.024KB max. file size
Icons are the visual expression of your app brand. It represents what a user can do with it. An app icon should be simple, bold and friendly, yet stand out against others. In order to have an ingenious and unique app icon, that standis out among others in search results, you should consult a professional designer. If you design your app icon by your own, follow provided guidelines by Apple and Google and ensure your icon reflects your brand and identity.
See also
Further Links
Icon Design Guide by Google
iOS Icon and Image Sizes
No time to create an Awesome Icon yourself?
Get Started