TikTok Marketing 101 For App Marketers & Developers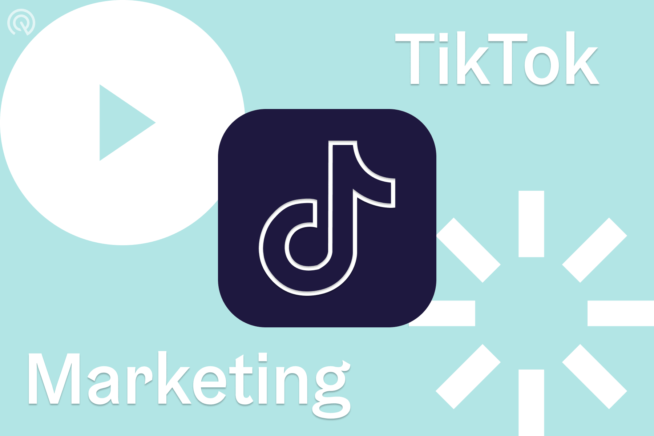 Wondering how to use TikTok for your app marketing strategy? This guest post from Paperform gives helpful tips to get you started.
TikTok is one of the fastest-growing social media platforms in the world. In January 2021, it was the seventh most used social media app with 689 million monthly active users. It's an impressive feat, considering that it was only released in 2016.
Judging simply by the vast number of users TikTok has, the platform is ripe with opportunities for mobile app brands such as yours.
The success on TikTok ultimately boils down to having a solid content plan in place. In this guide, we'll take a deeper look at how indie developers and app marketers can use TikTok marketing to promote their apps.
Why Is TikTok a Valuable Platform for App Marketers and Developers?
To fully understand the value and impact that TikTok brings to the table as a marketing channel for mobile products, you must know the core audience that the platform caters to.
A slight majority of TikTok users (53%) are male, with females not far behind (47%). Out of its 689 million users, 100 million of those are from the USA. Also, approximately 50% of TikTok's user base is under 34 years of age, 32.5% are between 10 and 19.
It's also worth noting that apart from having a massive audience of people, TikTok also boasts skyrocketing engagement levels. In other words, people who use TikTok use it a lot and often.
From here, it is clear that TikTok has an indelible impact on society, especially on millennials in the USA. Their constant use of the app gives app marketers the opportunity to expand their online footprint and generate more app conversions.
TikTok is also a great platform to promote your mobile products because it's a lot less competitive than the other established social media out there. While buying app install ads on Facebook and Instagram might be an effective way to reach the same audience, it's likely to be 2-5x more expensive than on TikTok.
For example, take a look below at how a popular design app Canva uses TikTok to engage with its audience. Their content is laser-focused on the product's target audience, featuring both industry's inside jokes and canva tutorials.
How Does TikTok Work?
To start leveraging TikTok marketing, you'd first need to sign up for a TikTok Pro account.
The beauty of a Pro account is that gives you access to all the possible data analytics of your TikTok videos. The data shown there will help you to scale your TikTok efforts and focus on what truly works.
TikTok has complex algorithms in place, which are partially responsible for the app's skyrocketing engagement rates. TikTok doesn't only show to users the most relevant videos based on their interests, but it also ranks them based on how much the users have interacted with the videos on the Discovery tab.
Therefore, for your content to show on the Discover tab of your target audience, you need to generate as much engagement as you can from your short clips.
Ultimately, your TikTok videos should also be conversion-focused and entice your audience to either download or purchase your mobile app.
While it sounds simple, doing it is more complicated than it seems. Keep in mind that the volume of content available on the platform results in high competition. Without a proper Tik Tok marketing strategy, your videos might get a very low view count.
TikTok Marketing Tips & TikTok Strategy
Now that we've discussed the value that TikTok provides in the market and how it works as opposed to other social media platforms, it's time for us to talk about TikTok marketing for mobile apps.
Below are some of the most effective ways to leverage TikTok marketing as part of your social media strategy.
Understand Your TikTok Audience
As with most social media channels, you can't just publish content on TikTok and expect a significant traffic increase. During the first few months of building your TikTok account, you must win over the first dozens of engaged followers and later build from there.
According to Business Insider, TikTok users in the U.S. are highly active from 10 a.m. to 2 p.m. You can use this timeslot to publish your first batch of videos and help set the foundation for your TikTok account. Based on this, you should be able to start attracting followers to your account.
However, just because most users are active during these hours, it doesn't mean your audience is. Since this time range doesn't apply to every industry or niche out there, you need to rely on your data analytics to see the times when your followers are most active. Use the information there to maximize your reach and engagement.
Note: You need to produce consistent, high-quality videos that reflect your app's functionality.
Before investing a lot of time and resources into your TikTok strategy, you should also see whether your TikTok audience is successfully converting into app users. This early validation will help you avoid a scenario where you fail to make any money through app downloads or purchases despite a massive audience and high engagement.
Create Engaging Content
The biggest challenge in promoting mobile apps on TikTok is to create truly engaging content that will reach the intended demographics.
This is where TikTok provides a chance for indie developers and app marketers to show their creative side.
Here are a few tips on how to create more engaging TikTok videos:
Use consistent branding and style: your TikTok videos should have consistent app branding and visual elements like watermarks, logos, colors, etc.
Showcase your mobile product: try to show how your mobile app works as much as possible, in a genuine and fun way. This will help to entice the audience to download or purchase your app.
Outsource the editing: if you don't have any professional video editing experience, it's a good idea to get a real professional to handle that part.
Experiment: especially at the beginning, try to test out different content formats and video styles. Thanks to TikTok analytics, you'll be able to figure out what works best and then double down on it.
Collaborate With TikTok Influencers
If you want to get the most out of your videos from the start, you might launch a TikTok influencer marketing campaign. It involves hiring micro-influencers relevant to your niche, which will help promote your app to their respective audiences.
For example, the dating app Hily launched a successful influencer marketing campaign on TikTok that reached 4M+ people and generated almost 14k clicks.
Launch a Hashtag Challenge
Another great way to jumpstart your video marketing efforts on TikTok is through the help of hashtag challenges.
These are trending hashtags with challenges that TikTok users must perform in their videos. The most famous example of a hashtag challenge is Samsung's #VideoSnapChallenge, with over 27 billion views and counting.
You can join hashtag challenges to help create relevant and trending videos that more people would see on their Discovery tab. However, if you truly want to reap the benefits of getting more brand recognition, consider creating a hashtag challenge instead.
The best hashtag challenges are those where the activity required to perform in the challenge is relevant to your mobile app.
One good example is the 30 Day Fitness app. Their successful TikTok hashtag campaign #30dfchallenge generated more than 18.5M views and 17803 comments.
Note how prominently the app itself is featured in the videos produced by the TikTok users and influencers.
Utilize TikTok Advertising
Unlike the tips shared above, advertising on TikTok via TikTok For Business takes your TikTok marketing efforts to a whole new level.
To use TikTok ads, you have to figure out the following parts:
Campaigns: set a campaign objective or a specific action you want users to perform upon seeing your ad.
Ad groups: choose where your TikTok ads will appear, who will see them, and how much you want to spend, among other things.
Ads: create a creative ad that people will see on the platform.
If you're looking at the self-serve TikTok advertising option (most accessible for indie developers), your only option is in-feed TikTok ads. They look quite similar to the regular TikTok posts and blend organically into the feed.
Another good TikTok strategy is a brand takeover option where your ad will be the first thing your target audience will see upon opening the app. However, keep in mind that this option is significantly more expensive and only accessible to big brands with deep pockets.
Once you have set up your ad campaign, the platform will determine how your ads will rank across similar ads based on ad relevance, bid price, and ad quality.
TikTok Marketing & TikTok Strategy Conclusion
TikTok is a strong marketing channel that can boost your app marketing strategy. While its surging popularity, TikTok is not going down anytime soon. A wisely developed TikTok marketing strategy will help to increase your brand awareness and get more people to download and use your app. If you didn't use TikTok marketing so far, now is the best time to come up and put in place a TikTok strategy for your app.
---
Vlad Shvets is a growth marketer at Paperform - a web platform that enables anyone to create beautiful online forms, payment or product pages, quickly and intuitively, without any technical knowledge.