How to • November 13, 2019
Setting Up Google UAC (Universal App Campaigns) for Mobile Apps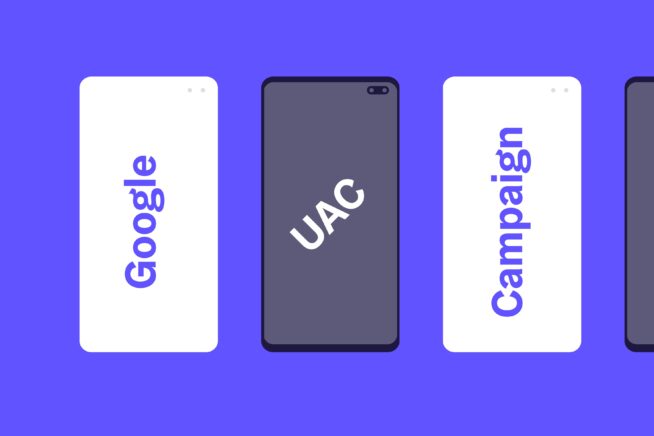 As an app developer or marketer, you want your app/game be found by the right users. There are many ways you can do that and involve Paid as well as Organic User Acquisition.

In this guide, you will find how to set up a successful UAC Campaign, which is a part of paid user acquisition.
What is Universal App Campaigns?
In 2015, Google launched on Google AdWords, Universal App Campaigns. The core idea was to optimize the profit of app developers by providing them with an ad platform that enables ad reach across multiple channels. With Google UAC, you can promote an app on several channels simultaneously, such as Google Search, Google Play, YouTube and the Google Display Network.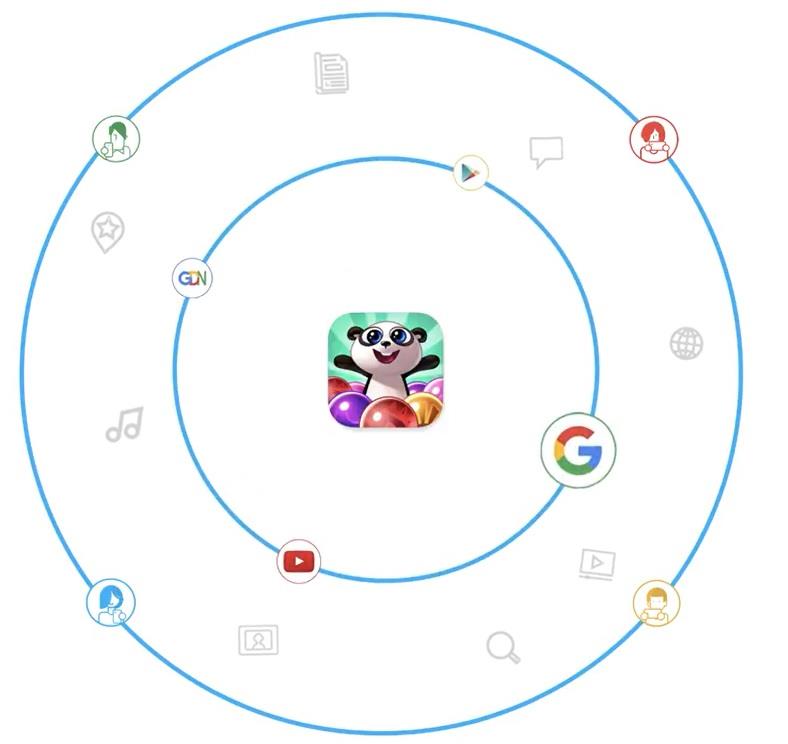 Differently from AdWords campaigns, when creating a UAC you do not need to create unique advertisements for each channel, Google takes your text ideas and assets from your app store listing to create different ads that will be used in different formats and platforms.
So, what do you need to create a UAC?
Firstly: a text, a bid and a budget.
Secondly: let Google know the chosen languages and countries, and it's ready.
Google algorithm will gather all the provided information, test different combinations and you will be able to see which ads are having the best performance.
Google UAC will do even more for you. It will automatically choose your target and bid. What you want with this tool is to reach new users for your app. UAC will help you to find these potential users based on your chosen goals inside Google's largest platforms.
Briefly: with only one campaign, your app ad will be displayed to potential users at Google Search, Google Play, YouTube, AdMob or even on the websites and apps in the Google Display Network.
How to create a Google UAC campaign
To create a UAC, it is quite simple, just follow the steps:
Go to your Google AdWords start page;
On the left menu, choose "Campaigns";
Next to the left menu, there is a blue plus button, click there;
Select "New Campaign";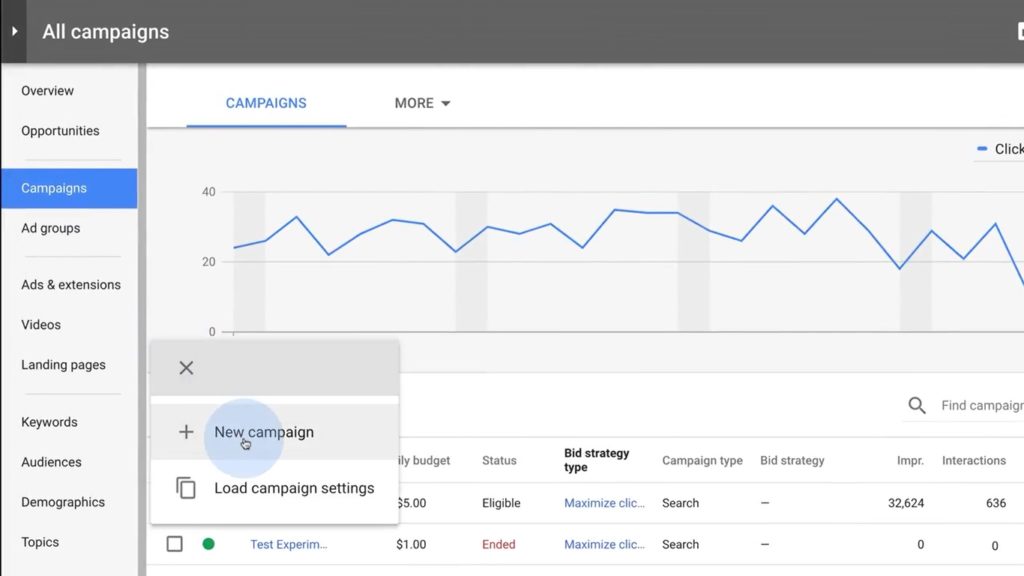 Select Universal App;
Select your app platform. Notice that even if you only have an app for iOS, you can still benefit from UAC;
Search for your app and select it;
Name your campaign
Write your ad text. Do not forget that your ads will be created based on what you write in this field (a part from your content from Google Play and Apple App Store listing);
You can add 4 more independent lines of text that will be at random in your ads;
Add images and videos. You can upload up to 20 images (.gif; .png; .jpg) of maximum 150KB, and up to 20 videos (including portrait videos). As a plus, AdWords can also create videos for you using the assets from your app's store listing;
If you are adding location or language settings, bear in mind that your ads won't be translated. Then focus on languages that fit your app;
Checkout the preview of the ads generated.
Bear in mind that Universal App Campaigns use machine learning, meaning that it will take identify the best performing ad combination for each platform and prioritize showing that ad combination.
Also, the machine is always collecting data in real-time. For instance, it can detect where your potential user is engaging the most with the app, or which ads and keywords are having the best performance. In order to have the best result possible, set your goals precisely.
Setting Goals
You can focus on your install volume to reach the highest number of downloads of the app. On the other hand, you can focus on users that will download and take action inside your app (choose "in-app action" as the objective). If you choose the second, you will need to set up conversion tracking.
When choosing "Set up conversion tracking", it is going to open a new window where you will see a blue plus button, click on it and select "App".
Now, you can choose from three different ways to track your app conversions:
Google Analytics for Firebase,
Google Play,
or one of the partners of Google in the option "App Attribution Partner"
Before doing that, you should have already decided what the in-app action will be. In other words, what is the most important action in your app that happens more than 10 times a day, such as reaching a certain level of the game, or buying a specific product. Then you are giving all the ammunition AdWords needs to understand who your potential user is.
When choosing your bidding amount, you are choosing the average of how much you would like to spend on each app install each time your app is open for the first time. At the end of the process, you will need to set a budget. Think carefully about how much you want to spend daily on your campaign.
You are ready! Just click "save and continue".
How to migrate my existing campaigns?
Log into AdWords, go to your ads and search for your top-performing ones.
Create a new UAC with the first steps mentioned above. Copy and paste the ads you found on the previous step.
Set the bids calculating the average CPI, CPA or ROAS of your existing campaign.
Benefits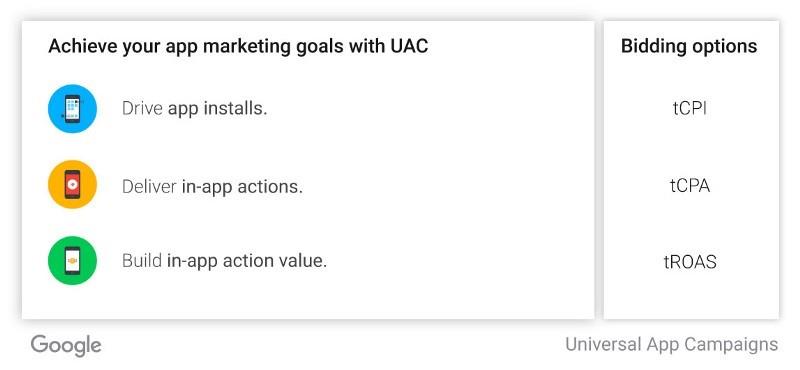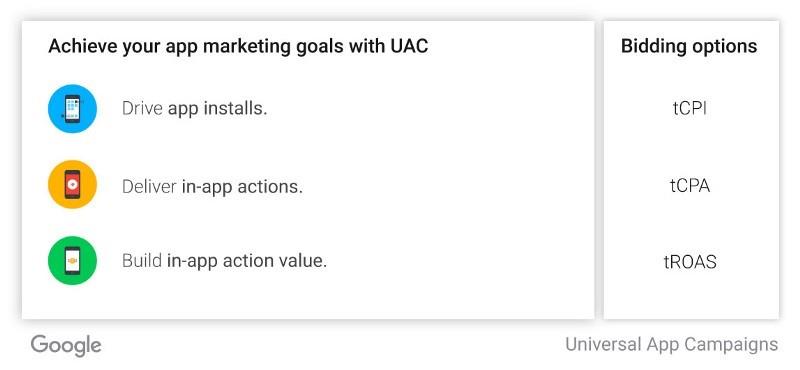 The algorithm of AdWords will make the smartest decision for each ad. Even though you create only one campaign, your ad will be adapted to fit the best way on each platform. For instance:
Google Search: With the data you included, AdWords will generate your keywords, including even the words people used in Google Play's search to find your app.
Google Play: Your ad can appear in the app related section or in the "suggested for you" on the home page of it.
YouTube: Your ad will be displayed where it is more likely to be clicked.
Google Display Network: your ad can show up at Gmail, on other apps, on mobile websites of news, blogs, etc.
Tips and best practices
Bidding in UAC
You can have two focuses:
More Installs: As we mentioned before, your bid will be settled to app install, which is called: Target cost-per-install (Target CPI). Here you decide the average amount you are willing to pay for each new user. Hence, if your daily budget is U$100,00, and your Target CPI is U$2,00, you have settled a goal of 50 installs per day.
In-app actions: You are not focusing anymore on installs but on events. Now you should decide the average amount you are willing to pay for each new user that performs the chosen in-app action. Hence, if your daily budget is U$300,00, and your target cost-per-action is U$10,00, you have settled a goal of 30 in-app actions per day.
Learning Phase
Google Team made it clear that the machine can take up to 2 weeks to optimize your campaign. So, if at the beginning, you do not have the result you expected, wait a bit longer while the algorithm will improve.
Budget
Google recommendation is to set your daily budget to a minimum of 50 times your Target CPI. The explanation is that the higher your budget is, the more data the machine consumes, meaning that the faster the "learning phase" will be.
In addition, do not change your budget or bid to less than 2 weeks after launching a campaign. Even though it might not be reaching what you expected, wait until 4 weeks, so the machine reads better your app. If you don't wait, you will reset the learning process and will begin from the start.
The same for changing the in-app event chosen. If your campaign is focusing on in-app action, it is recommended to bid 20% more than your target CPI. If your target CPI is U$10,00, your bid should be at least U$12,00 because this will allow you to go straight to point and focus on the higher-valued users.
Images and Videos
AdWords will automatically sort the images that are bringing better results, so if you are thinking about trying different theme images, you should create the same campaign twice but with different images. If you are targeting videos on YouTube, bear in mind that 15-second videos have better performance than the ones with 30 seconds.
Looking For More?
App Radar's app growth expert team guarantees results
Contact Us Today