Around 65% of all app store users find apps by searching the apps stores. For your app to be found, you need a proper App Store Optimization strategy and have to keep an eye on your appˈs analytics. This way, you can get insights into your appˈs performance, which can ultimately help you increase the revenue of your app. That's what we all want, right?
App metrics let you quantify your ASO efforts
To help you gain an overview of metrics that are crucial for your app, we released a new feature called App Metrics.
This feature displays the performance of your app in mobile app stores. This lets you analyze impressions (only available for Apple App Store), store views, downloads and sales for various countries while preparing the next ASO update.

Curious about our features? Here is a full list of App Radar's features.
See the big picture in one interface
The idea behind the feature is to show you how users interact with your app in different countries. We gathered all metrics that represent your app's (store) performance in one unified interface. This can save you valuable time and allows you to focus on what's really important: selling and improving your app.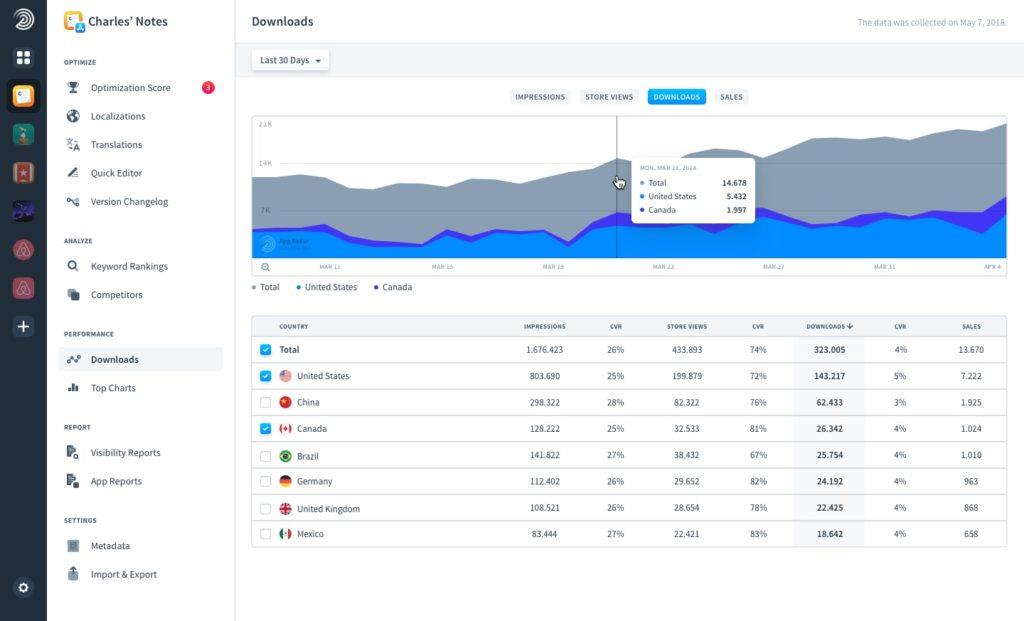 App Radar's new feature has your visibility and app store metrics in one place. This enables you to track and compare your ASO efforts across different territories.
Grow Your Apps with Less Effort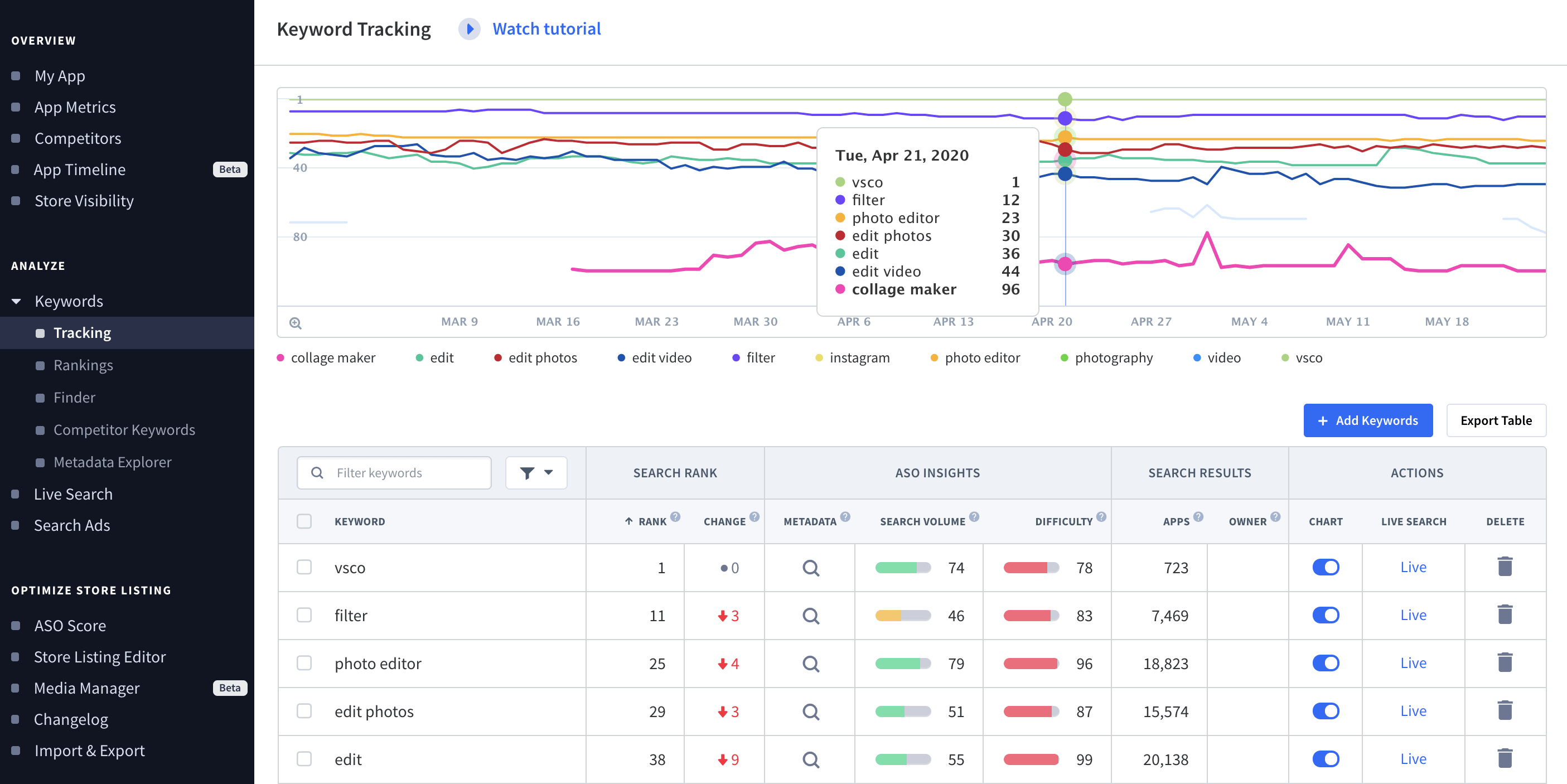 Find new keywords. Optimize all localizations. Spy on competitors. Track ASO changes.
Create a Free Account
Get exact conversion insights
You can view your conversion rate for every stage of the customer journey: How many people view your app and how many of those people actually download it? How many people who downloaded the app also pay for extra features?
All these metrics can provide relevant information that can help you identify the strengths and weaknesses of your app.
Let's say that a lot of users click your app, but don't download it. This might indicate that your app description is not convincing enough and that you have to work on your app's presentation in the store listing. After you've updated your app store page, you can compare the metrics and see if your new app version performs better.
The App Metrics feature lets you compare the metrics and conversion rates for a selected period. The data provided is a good basis for improving your ASO strategy.
You don't know where to start when it comes to your ASO strategy? Try using a tool such as App Radar ASO Tool for more insights.
Where to find this new feature?
You can access the App Metrics feature in your App Radar dashboard. This feature is available for any App Radar account, that is linked to App Store Connect / Google Play Console.
Monitor Global App Downloads
Sign up for App Radar
Create Free Account