Google Play Icon 2019 Redesign: What You Need To Know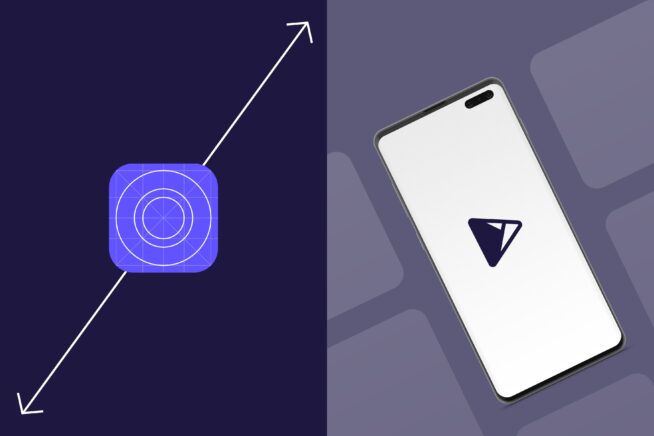 Google has been rolling out a series of Material Theme redesigns over the past few months. We've already seen changes for Gmail for Android and Google Drive. Next up is Google Play, one of the largest app stores home to more than 2 million mobile apps. Android developers and designers listen up. Google decided to enforce a huge app icon redesign in a step towards uniformity among Google products. Until now, Android app icons have had pretty much free range and that's getting just too messy for Google. I'd have to agree.
The new icons will be what some call a squircle. It's a square with rounded corners.
Sound familiar?
Yes you got it iOS developers and designers. Although, this change certainly makes developing and designing for both major operating systems a tiny bit easier.
The deadline to redesign your Google Play app icon is creeping up on us fast. So let's get right into what you need to know.
The Specs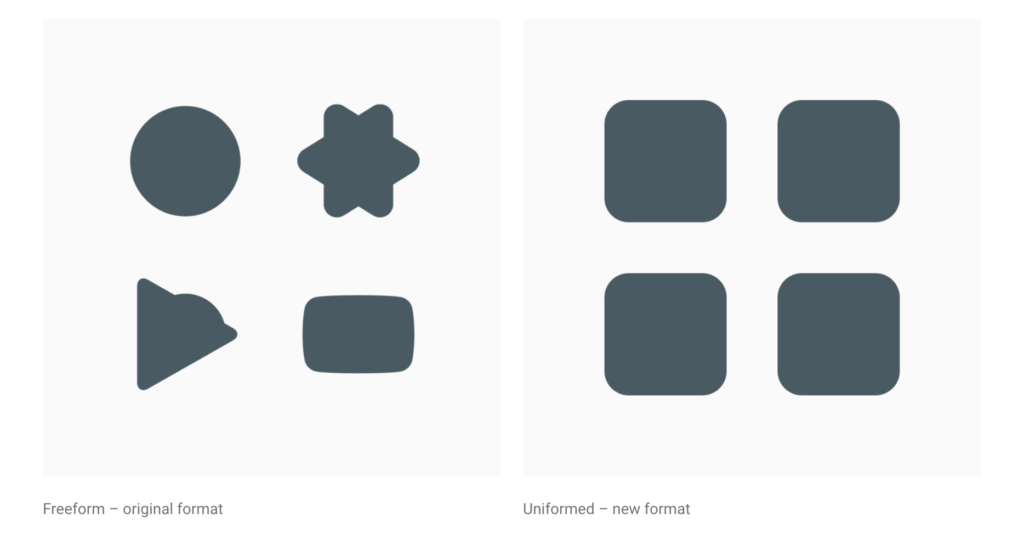 Your artwork should follow these specs:
Final size: 512px x 512px
Format: 32-bit PNG
Color space: sRGB
Max file size: 1024KB
Shape: Full square – Google Play dynamically handles masking. Radius will be equivalent to 20% of icon size.
Shadow: None – Google Play dynamically handles shadows.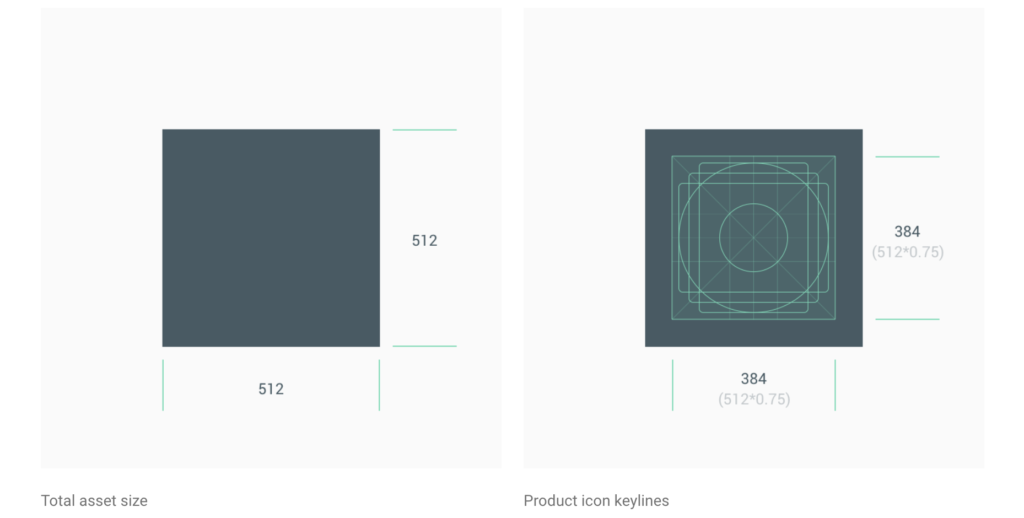 Tips and Tricks
For those of you new to this rounded square design here are some tips and tricks that will get your new Google Play app icons looking spiffy.
Transparent Elements
To start, the app icons are transparent so any transparent elements you design will show as the background colors of Google Play's UI. My tip? Don't include any transparent elements. You don't always know where your app icon will live within the app store. Rotating colors within your icon only serves to confuse your users and weaken your branding. Stay away.
Full Bleed vs Keyline
Your logo determines whether a full bleed or keyline design is the better choice.
App logos that include a shape of some sort are better off sticking with a keyline design. This keeps the integrity of your logo and communicates your brand clearly to users.
App logos that don't have a specified shape are more suitable for a full bleed design. This decreases the use of too many lines and keeps the app icon neat. As a result your logo has a strong presence.
Some app logos are more flexible, meaning you can go with a full bleed or keyline design.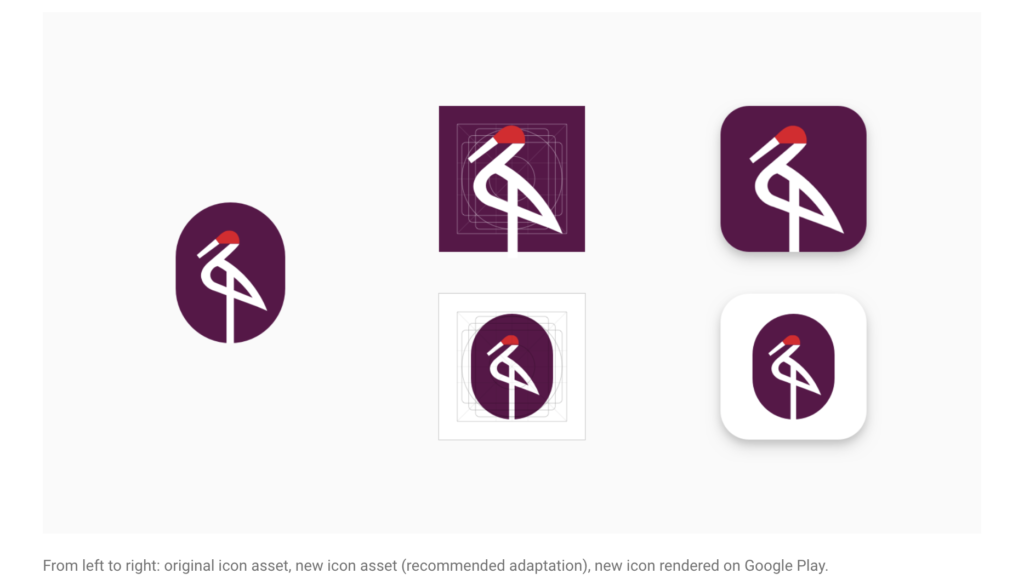 Drop That Shadow
Drop a shadow when it's a good fit to your app icon. However, do not drop a shadow for the entire design. Google will dynamically add a shadow to all final app icons. So shadows within the design are a go but shadows for the entire design are a no.
To Round or Not To Round
Same as with the shadows, Google will dynamically apply a rounded edge mask to all final app icon designs. That means the final asset that you upload needs to be a square with sharp edges.
Do not add rounded edges or things will start to look a little strange.
The Deadline
Get going if you haven't already. The deadline is coming up.
First, you're already no longer able to upload any app icon designs with the original specs. But why would you want to do that anyways? Staying up to date with all front-end and back-end changes will put your app in favor of Google Play's algorithm.
Second, all app icons that haven't adopted the new Material Design guidelines will be forced into what Google is calling "legacy mode". Google Play app icons forced into legacy mode will be scaled down 75% to the keyline grid size (512 * 0.75 = 384px).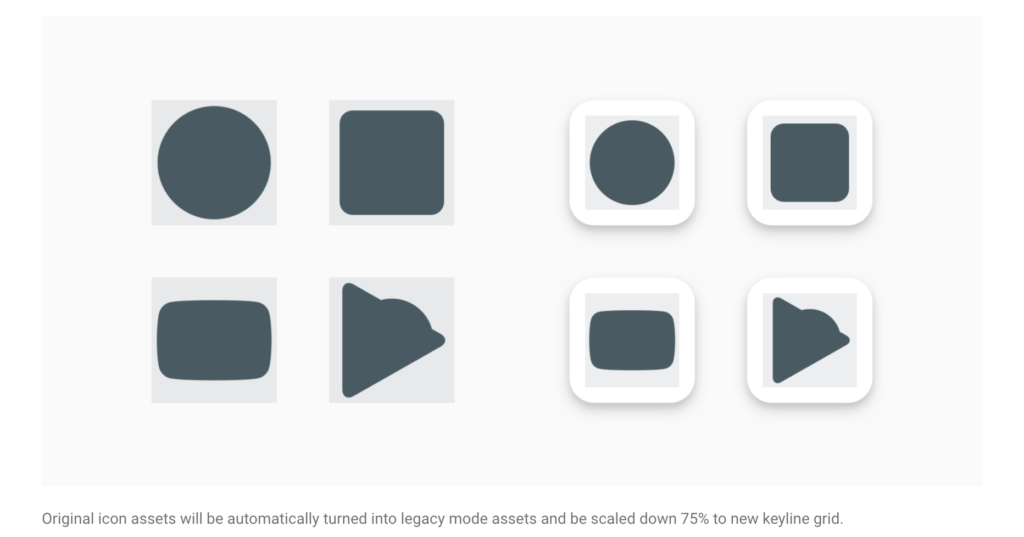 In total honesty, legacy mode looks awful. I'm sure you agree. Instead of being stuck with this weird inception mirroring app icon, make sure your app is looking its best and start redesigning.
Finally, we've reached the part of this blog post where I emphasize in bold the final deadline to redesign. You have until June 17, 2019 to upload your new design onto the Play Console.
Google Play Icon Redesign Templates
But don't panic! Google's not going to leave you hanging. They've already set up design templates for the main design softwares.
It's as easy as pie, just download them here:
No Time to Design?
Let Our In-House Design Team Handle it
Contact Us Today