User acquisition 101: Tips for new UA managers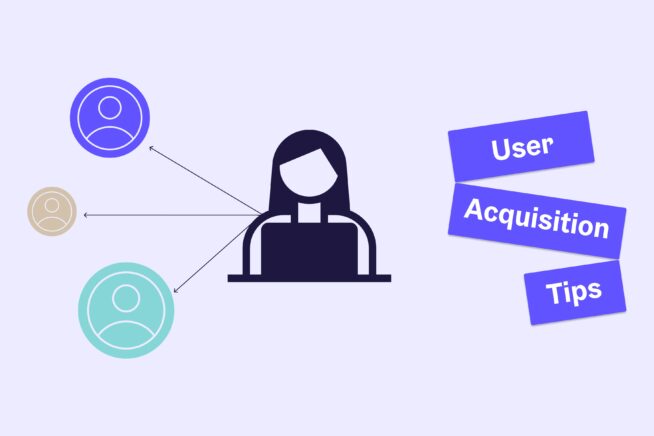 Looking to build out an effective user acquisition strategy? This guest post from Adjust offers 4 helpful tips to get you started.
Today, the Google and Apple app stores combined offer over 4 million apps to users. With such a huge range of choices, it can be hard to make your app stand out from the crowd. Building an effective user acquisition (UA) strategy will be key to finding and converting new users, and grow your app over time. By using your data to look for trends and patterns that work, UA helps you cut out the guesswork and puts a stop to wasted ad spend.
If you're a new user acquisition manager trying to develop an effective strategy for your app, read on to learn more about the secrets to great UA and key approaches you can take to effectively reach new users.
Focus on ASO and in-app optimization
Apps stores are still the number one place for app discovery. So it's critical your app is easy to find and attractive enough to be downloaded by high-quality users. Spending time on app store optimization (ASO) is one way to improve your app's visibility and increase conversion rates.
Just like with search engine optimization, ASO helps you to improve your ranking in app stores, increase reach and drive downloads by using relevant keywords in the app name and description, localizing content, and sharing helpful screenshots. ASO is an ongoing process, so you'll need to keep on refining your entry over time. The key is making sure you monitor your app, answer reviews, and regularly update your app taking your customer's feedback into account.
From there, you'll want to make sure your onboarding experience is fully optimized. The goal is to identify ways to decrease the churn rate and maximize average revenue per user (ARPU). Ensuring that your app has clear navigation, intuitive UX, and a compelling call to action will help users enjoy your product with ease - without dropping out midway through the onboarding process.
Though good in-app optimization will require a cross-team collaboration to get it right, it is cost effective and can massively improve retention rates. We also highly recommend running A/B tests for your onboarding experience: by segmenting users into cohorts, you can observe what works best for users with particular traits and then iterate on the best-performing strategies.
Set the right KPIs
The next step is to set up Key Performance Indicators (KPIs), which will show how successful your campaign is. To get in-depth insights, you should look at indicators beyond the number of installs and also focus on retention and revenue events.
The KPIs and goals you choose will depend on which vertical you're operating in. If you have a hyper casual game app, you might focus solely on user acquisition instead of hedging your bets on finding a user who will payout for hundreds of in-app purchases. Or, if your app provides a subscription-based service, you might look at the lifetime value, drawing in users with offers of a lower cost-of-entry to gain more subscribers.
Other common metrics you can use to track your app's performance is Cost Per Install (CPI) and Cost Per Acquisition (CPA). With these KPIs, you can compare ad networks, campaigns, and ads to see which of these align with your goals and learn which channels help you reach your objectives.
Invest in the right type of ads
After deciding what your goals are and how you will measure them, you should think of which ad format would be the best for your app.
Banner ads: Successful banner ads rely on high-quality graphics with clear and persuasive CTAs to get conversions. Banner ads also tend to be less invasive, showing only some of your app elements, and have a lower CPI without sacrificing a large number of impressions.
Interstitial ads: These ads cover the entire mobile screen with images or videos, allowing for more creative content and giving a better context for your message. While these ads may be visually appealing, they can also be intrusive for users - so use sparingly.
Native ads: Native ads help you connect with users in the format of their choosing and are less intrusive. This ad is designed to match your app's look and feel, creating a more satisfying user experience while still exposing your users to advertising.
Rewarded video ads: This ad format gamifies the experience of being exposed to an ad, as users are given incentives to watch an in-app ad. For example, a mobile game might reward users with coins or extra lives to watch a 30-second ad.
Playable ads: Playable ads allow gaming companies to give users a taste of the gameplay experience, as users can play a portion of your mobile game without installing. This ad format has become an increasingly popular choice for advertisers and users alike.
Choose the right attribution provider
Working with an attribution provider is a critical part of user acquisition. It helps you tie each user back to the ads they interact with and measure your campaigns' performance across your marketing channels. Without one, you're potentially missing out on opportunities to experiment, optimize, and convert more users.
An attribution provider can help you segment and build custom audiences for retargeting campaigns, utilizing and tracking deep links, and using combined datasets to optimize ad spend.
We recommend using measurement tools that are transparent, customizable, provide accurate data, and prevent fraud in real time, rejecting it before attributing. These features will ensure that you have accurate data to take immediate action and determine your app's most effective channels and ads. If you're new to mobile marketing or want to learn more about it, make sure to check out Adjust's Back to Basics guide, which covers everything from how cookies work to customer relationship management.