App Radar acquires TheTool to strengthen its position in Europe and expand its product offering.
Five years ago, we started App Radar with a goal to help app developers get their apps discovered in app stores. Being app developers ourselves, our mission became to make marketing apps as easy as possible. Streamlining the app marketing processes is the core of everything we do, and we're always looking for further ways for improvement.
Today, we're excited to share that we have reached another milestone in our growth path as we have made our first acquisition! As we continue building one full solution for marketing your apps, we've taken over a performance-based ASO tool from Spain, TheTool.
App Radar and TheTool have a shared vision to ease app marketing for app developers and marketers. The acquisition allows us to take the best features of both products and offer one comprehensive App Radar account providing our ever-growing customer base with more data than ever. As part of merging the two brands into one App Radar account, TheTool will remain active for now.
Silvio Peruci, COO of App Radar, explained: "We're building App Radar to be one of the easiest to use app marketing solutions available on the market. Its features have been designed around a clear UX developed in line with feedback from marketers. As a result, it is the only platform that works hand-in-hand with their workflows. This allows marketers to move between research, analytics, and editing all inside one solution rather than having to run multiple solutions."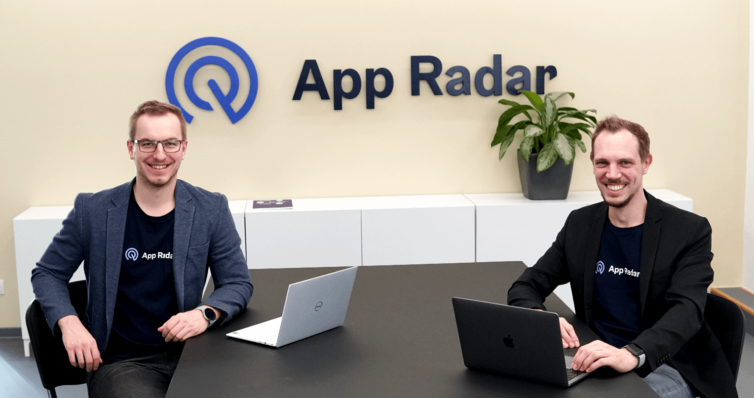 "I wanted to build a great toolset for app entrepreneurs like myself. And I believe App Radar will offer our customers even more comprehensive solutions to fasten their growth as the industry is getting more competitive than ever," added Daniel Peris, TheTool Co-Founder, and CEO.
The acquisition follows App Radar recording a second straight year of turnover doubling and a raft of deal-making in the industry, such as App Lovin's $1 billion deal to buy Adjust and Blackstone's $400 million investment in LiftOff.