Also known as: IAP, In-App-Purchases, Subscriptions
The idea behind In-App Purchase is pretty simple, it's to sell digital services or features inside your app. In recent researches, it was discovered that app users spend 24% more on In-App Purchases than on downloading an app. Therefore, we can say that IAP is a big deal. There are four types of In-App purchases in iOS:
Consumable: it's when you buy something to progress in your app, for example, a life in a game. You basically buy it once, use it and afterwards it is possible to buy it again.
Non-consumable: it is just to pay for premium features. The user pays once and there is no expiration for it.
Auto-Renewable subscription: this is when users pay for the access with a frequency, such as a magazine subscription monthly. The subscription is renewed automatically.
Non-Renewing subscription: the user buys the access for something in your app for a specific period of time. There is an expiring date and after that the user has to renew it manually.
Which Role In-App Purchases Play in App Store Optimization
Since the release of iOS 11, In-App purchases became a deal when talking about ASO. Your IAP can show up on your product page, at the search result and may be featured at App Store tabs.
When your in-app purchase shows up at the search result on the App Store, the user is directly taken to your app to finish the purchase. Even if the app hasn't been installed yet, they are ready to download it.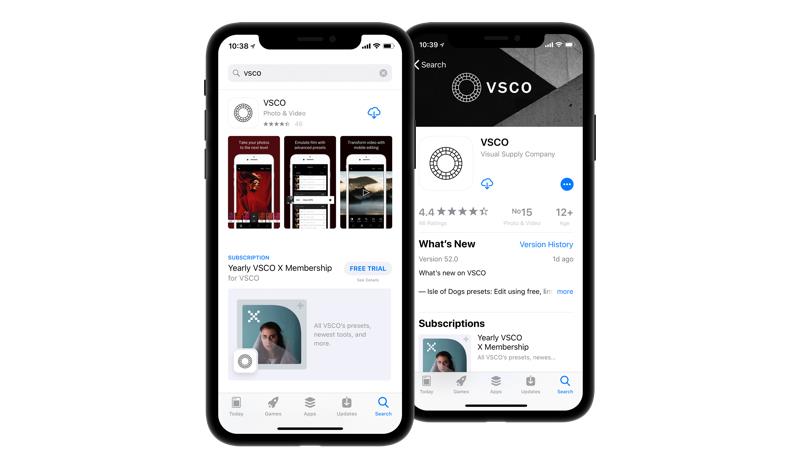 To have your IAP listed in search results, you have to promote it.
Apple allows you to have as many IAPs as you like; however, you can only promote 20 at a time. Each promoted IAP needs a promotional image that represents itself to be shown on the three spots that can be displayed as mentioned before. If your app is displayed outside your app page, Apple automatically ads your app icon together with the promotional image. So, do not worry about your logo.
The idea of optimizing your app page is to make it discoverable. When your In-App Purchases are also available to rank, you have your app and plus 20 promotional IAPs that can be displayed to a user. In other words, you have many more chances to be at the search results of a keyword.
Which keywords are your app ranking for?
Check out keyword rankings on App Radar
Create a Free Account
The IAP should be seen as an opportunity to have more chances to dominate relevant keyword search phrases. That means if your IAP shows up in search results, it takes another spot in search results underneith your app. This ousts your competitor (rank 2) from the screen.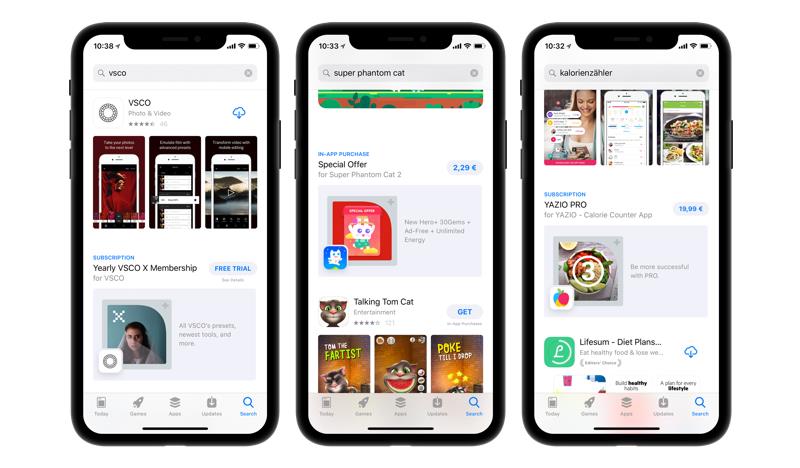 When you promote your IAP, you must use a display name of 30 characters and a description of 45 characters. These two fields are used to detect keywords that the algorithm is going to look for when showing the search results.
How and Why to Optimize Your IAPs for Search
As we mentioned before, each IAP has a 30 character-long title and 45 character-long description. The best way to optimize it for search is using the relevant keywords for your app in your IAP information. Remember to use the more important keywords in the title and do not repeat them in the description.
There is a more specific way to optimize your IAP for search. With iOS 11, it is possible to change the visibility and order of your products so as they appear for a user. For instance, if a person already has a specific feature of your app, this IAP won't be displayed to him, only the ones that he haven't purchased yet. Or a user shows interest in a certain topic, so the IAP related to it will be shown first. You also have the possibility to appear only to users that have your app installed. These possibilities are great because they allow you to go for the right target. The more you reach the right user, the higher is your conversion rate, hence, the higher is your relevancy for the algorithm.
Good to know:
The promotional image has to be JPG or PNG; 1024×1024 px; 72 dpi, RGB, flattened and no round corners.
To promote your In-App Purchases your app must support the SKProductStorePromotionController API, otherwise, your IAP will not be visible in the App Store.
In-App Purchases in the Google Play Store?
Google Play also allows developers to sell digital service or features. For Google there are two types of IAP:
Managed in-app products: you pay one time for that. Basically what Apple calls Consumable and Non-Consumable.
Subscription: allows an recurring billing.
To sell anything inside your app, you must have an account at Google Payment. You will need a title for your IAP which can have a maximum of 55 characters. You will also need an 80 character-long description.
Differently, from Apple, your Android IAPs won't be listed in Google Play search ranking.
However, when the user goes to your app page, it is possible to see that you have In-App Purchases and the range of prices of your products.
Even though the In-App Purchase isn't directly connected to your ASO efforts at Google Play, it still influences the installs of your app and also the engagement rate of the users with it. Thus, work on it and make the best of it. It will have a positive result on your relevance which will count to Google's algorithm by the time it chooses the apps that are going to be shown on the search ranks.
See also
Grow Your Apps with Less Effort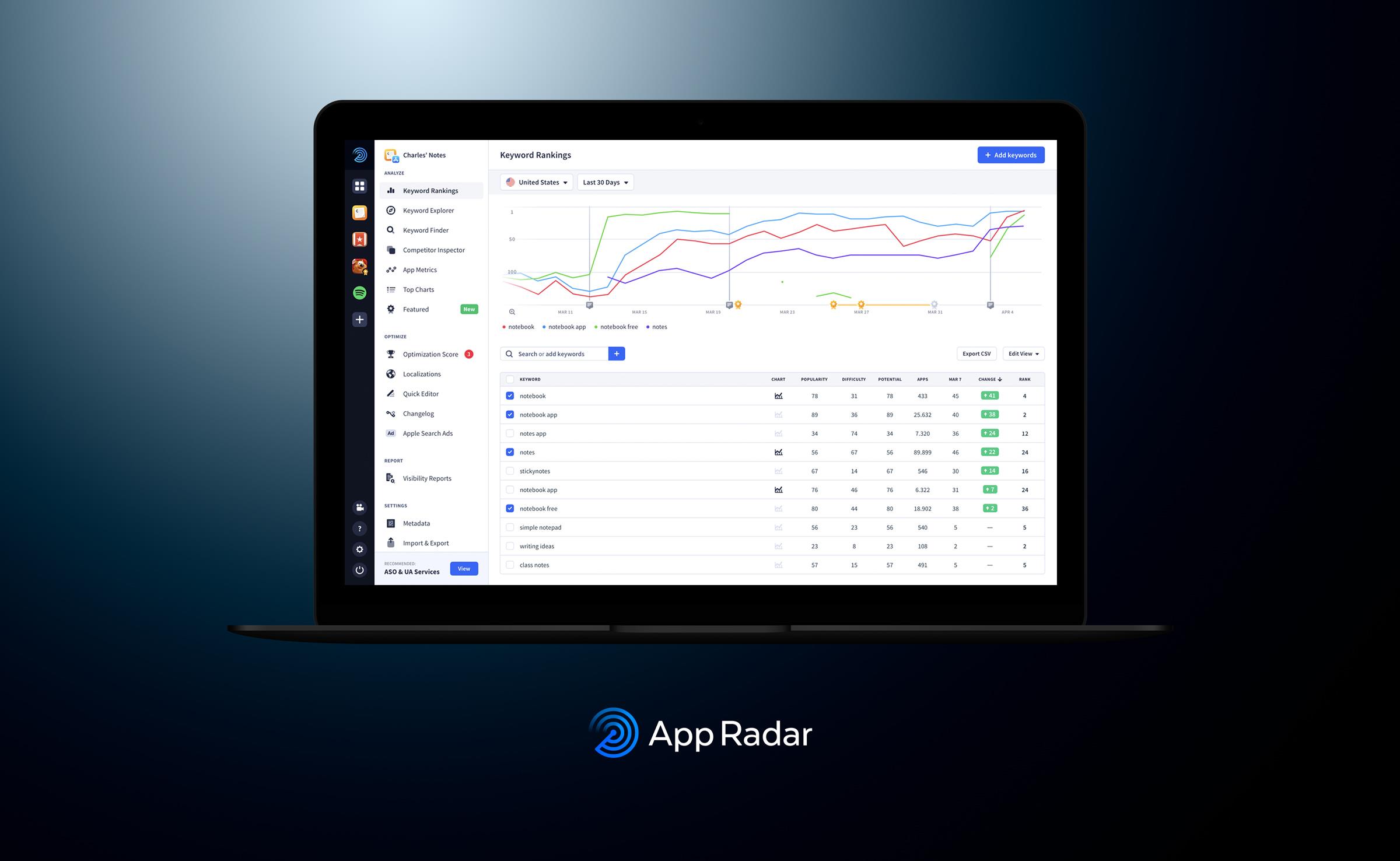 Find new keywords. Optimize all localizations. Spy on competitors. Track ASO changes.
Create a Free Account