Also known as: Featured Image, Hero Image, Feature Graphic Google Play
What's a Feature Graphic?
The feature graphic area is a Google Play Store specific powerful tool to attract users. It is required together with a promo graphic in order to get featured anywhere within Google Play.
Feature graphics, promo videos and screenshots are often overlooked app store marketing power tools. They communicate more than just how the app looks. Visuals, and especially the feature graphic on your Google Play store listing, express the app brand and can increase organic install rate.
Optionally, the feature graphic area could also include a short video if a promo video was added. Then a play button will overlay the feature graphic, so users can watch the video directly within the store listing. Anyway, it is displayed at the top of the app page.
The use of preview videos as feature graphic especially is suitable for games. With the help of featured promo videos, you can demonstrate any game play, characters and their personalities.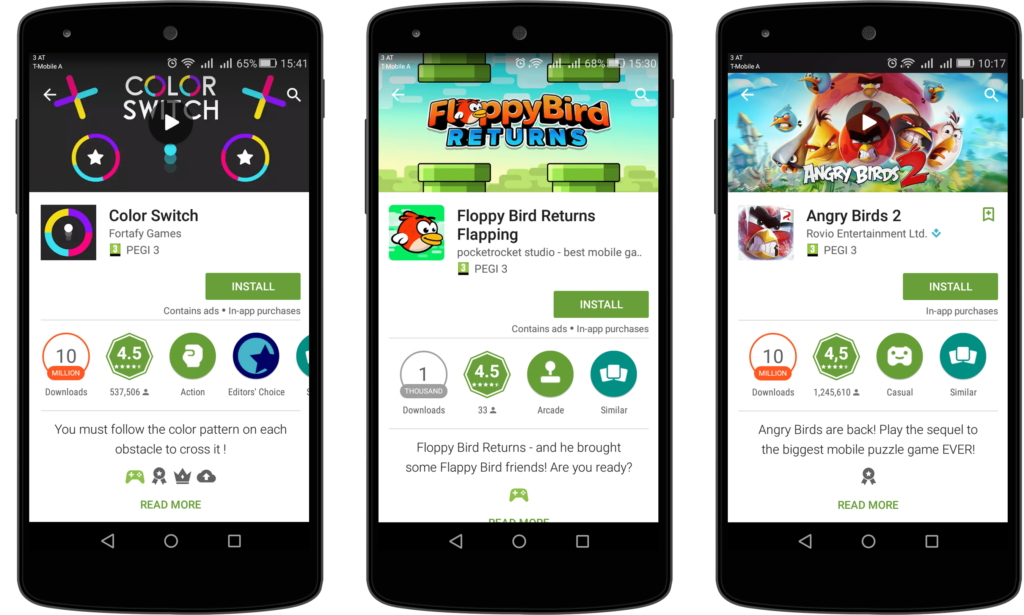 Technical Requirements for Feature Graphics on Google Play Store
Following requirements apply for Google Play feature graphics:
JPEG or 24-bit PNG (no alpha)
Dimensions: 1024 x 500 px
Promo video: 30-15 seconds length
SEE ALSO:App Store Optimization in Google Play vs. App Store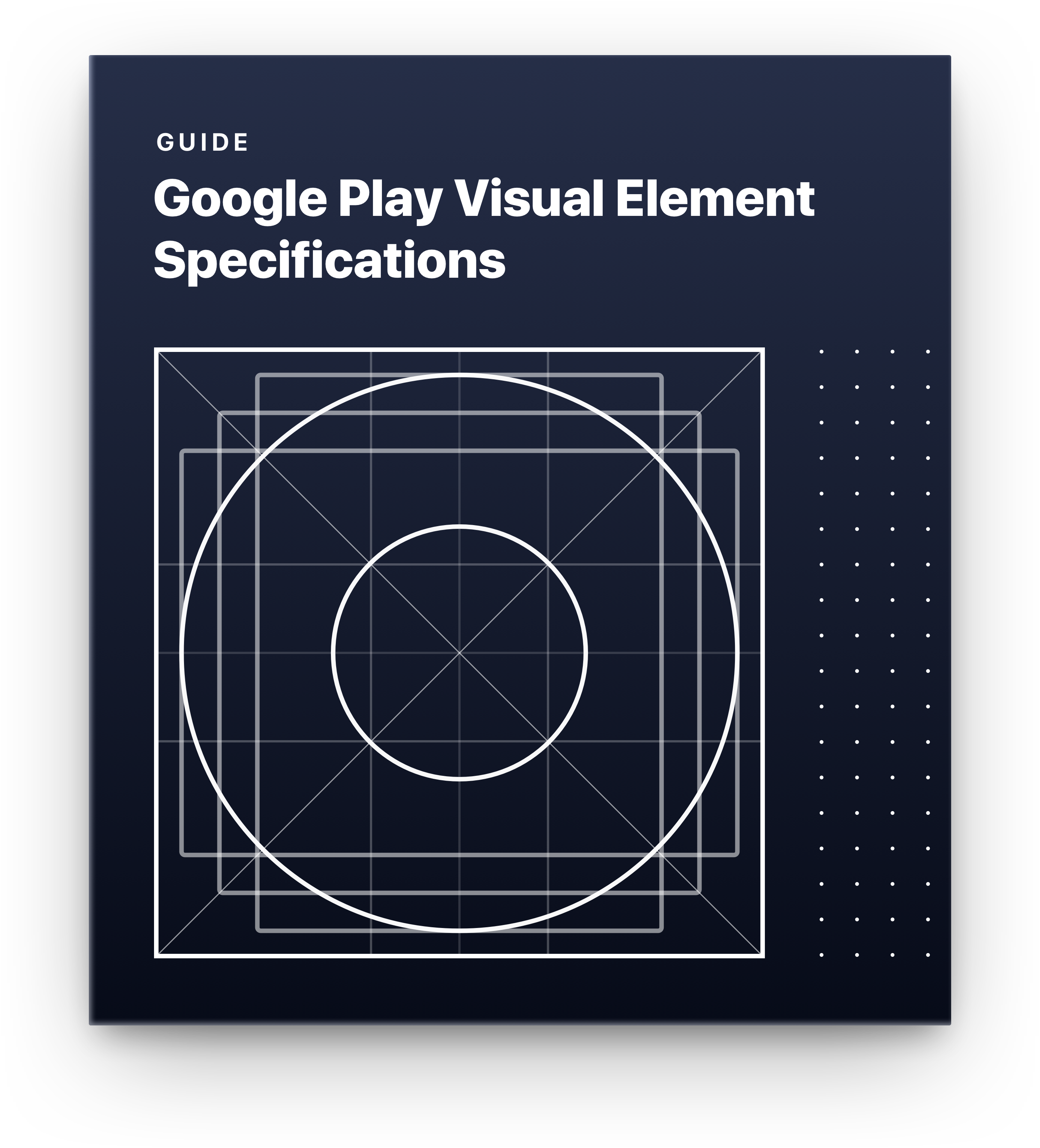 Your Guide to Google Play Visual Specs
Need help keeping track of what sizes your designs need to be for Google Play? Here are all the visual specifications for app assets including App Icon and App Screenshots
Get the Guide
Design Guidelines for Feature Graphics on Google Play Store
Feature Graphics, that do a great job highlighting your app, require special design considerations when creating. For well-designed featured images, you should read the following important tips for creating and using feature graphics on app pages:
Any copy or important visual information should be put near the borders of the asset
Avoid redundant text and reduce copy to your app name and probably some descriptive words
Center align your logo in the vertical and horizontal center of the frame
Use large font sizes, if you add text on your feature image
Notice that your graphic may be displayed alone with the app icon
Do not overload the feature graphic with details but keep it bold
Your image has to be designed to look good in different scales
Localize your image if you offer your app for different languages
Tip: Keep in mind that the feature graphic is a promotional image. Visualize your app features, special offers or brand. Use mockup sites such as Placeit.net to easily see how the graphic will look on different screen sizes.
The feature graphic works like a teaser, that should make your game or app more attractive to end-users. (and you will need it to be considered for featuring by Google Play's editorial team) Although featured images are optional, you should not miss out the opportunity.
See also
No time to design your own Feature Graphic?
Get in touch with us and let our in-house graphic-team take care of your new screenshots.
I want better Graphics