iOS App Store Optimization
App Store Pre-Order: Create Excitement for Your App Pre-Launch
So what if your app hasn't even launched yet? You can still build up hype in the and out of the App Store! We're going to discuss that now.
Preparing Your App for Launch
At this point, you know everything you need to about submitting your app to App Store. You'll want to submit your app at least 3 days before you plan to launch. It can even take up to a whole week.
That does sound a bit time crunched. The better plan is to prepare a launch date far enough in advance so there's no stress when it comes to the day. I would say even a month out would be good. There's also another reason for this delay.
What is App Store Pre-Order?
The App Store allows you to publish your app as a pre-order. What does this mean?
Basically, your app will be live on the App Store with your completed app store listing and available in the search results. But, people who discover your app won't be able to download it just yet. They can sign up to be on the pre-order list, meaning once your app launches, it will be automatically downloaded onto the person's phone.
Pre-order is the perfect way to build up hype about your app without losing out on initial interest. It can also contribute to your app ranking, since Apple will be able to index keywords and rank your app before actual launch.
You'll also be using another Apple feature by opting in for pre-order. And by now we know that Apple favors developers and companies who do so.
Which Apps are Eligible for Pre-Order?
Apple only allows brand new apps to use pre-order. Your app has to have never been published in App Store before. If you're just expanding to a new country, you won't be able to utilize pre-order.
Setting Up Pre-Orders
Okay so that sounds great and all. Now, how do you actually set up your app for pre-order?
Before even considering pre-order, make sure your app store listing is final. That means your app icon, screenshots, app name, subtitle, description, etc. are all optimized and ready to be seen by the public. You can change these later but it's better to go into pre-order with a store listing that is already optimized.
In order to release your app as pre-order you'll need to be the Account Holder, Admin, or App Manager of your App Store Connect account.
Select the app version and go to Pricing and Availability. Here you'll have a pre-order option if your app has never been published in the App Store before.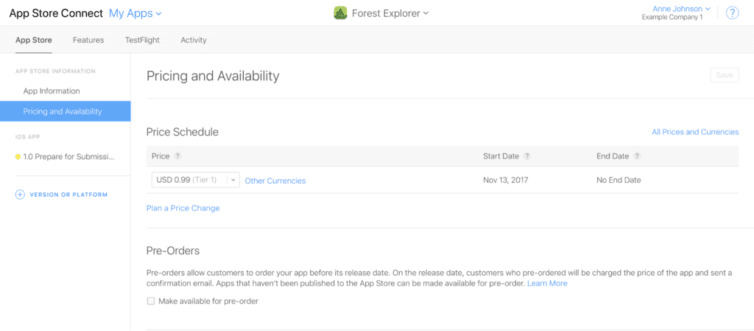 Then simply select make available for pre-order and select a release date. The release date has to be 2-90 days after the pre-order is live.
After, submit your app for review. Once it's approved you can confirm the release date by returning to the Pricing and Availability page.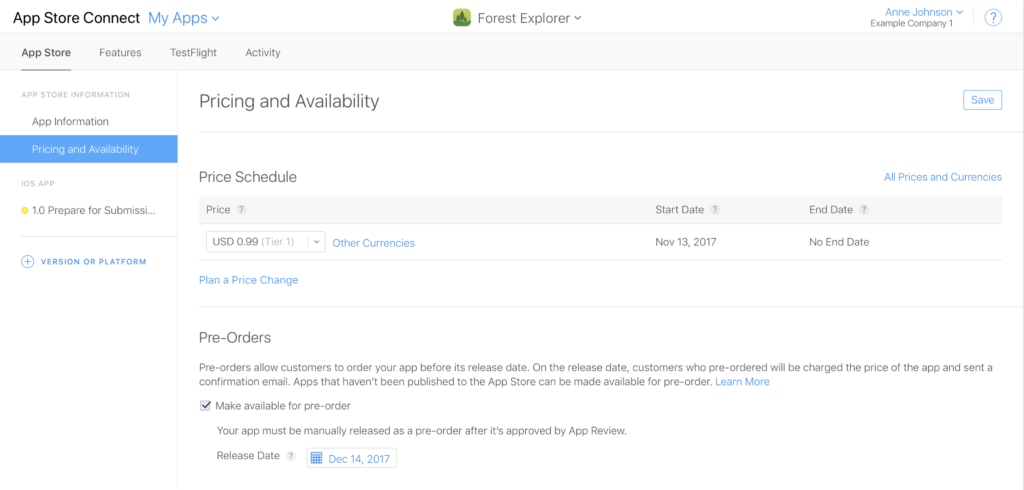 Getting People to Pre-Order Your iOS App
Once your pre-order is up, you can start on marketing campaigns. Spread the word across social media channels, Google Search Ads, and influencers. Get the community excited about your app by asking beta-testers and your colleagues to share the pre-order page with their friends and family.
Looking For More?
App Radar's app growth expert team guarantees results
Contact Us Today