case study
How iTranslate Efficiently Manages App Portfolio for 400 Million Downloads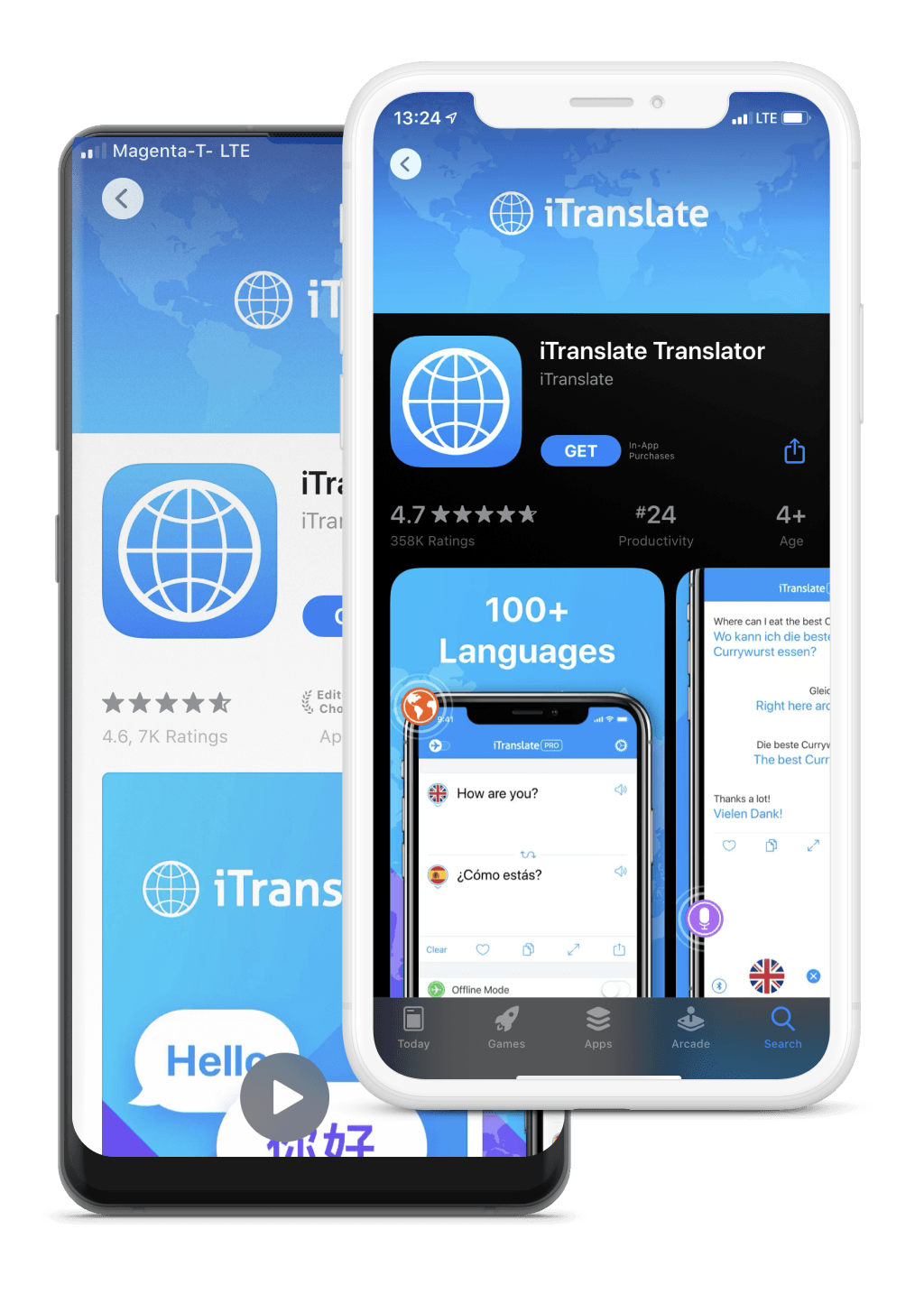 The Challenge: Effectively Managing Multiple Apps
iTranslate was featured many times in international press and was even called by Apple's COO Jeff Williams as "one of his personal favorites". They managed to become the market leader for dictionary and translation apps. This is how App Radar supported the growth of iTranslate.
Founded in 2009, iTranslate has developed a variety of translation and dictionary apps. The app iTranslate allows its users to translate texts and websites in over 100 languages. Besides this app, the company has developed other translation apps, all serving the purpose of allowing anyone to speak, write and read in any language anywhere in the world.

iTranslate needed to find a way to effectively manage their portfolio of apps. With different apps offered in various app stores, changes had to be done for each app and each store separately. It took a lot of time to manage and update all of the apps in App Store Connect and the Google Play Console. Besides this, iTranslate was also lacking transparency in how well their apps can be found by their target group.
How App Radar Helped: One Interface for Managing all Apps for Various Stores
App Radar helps iTranslate to facilitate the process of managing their portfolio of apps and to increase the transparency of app performance. The tool makes it possible for iTranslate to manage their apps for the App Stores (Apple App Store & Google Play Store) in one interface.
Since there is no more need to switch between different tools, the hassle that has been involved with managing multiple apps for the App Stores significantly could have been reduced and the updating process has facilitated.
The optimize and analyze features provide iTranslate with transparency on how easily their app can be found by their target group, and changes to the metadata can be made to better reach their target group.
"It was a challenge to overview all our apps in App Store connect (iTunes connect) and Google Play Console. With App Radar, we can finally manage all of them in one place!"
The Results: Increase In Efficiency And Transparency
Using App Radar has helped iTranslate to retain a high level of organic user stream over the years. By managing all apps in one interface, time could have be saved and the process for managing the apps could has been facilitated. Identifying how well each app is ranking on which keywords greatly increased the transparency of the app performance and helped iTranslate to optimize their metadata further, and to generate even more organic downloads.
With the help of App Radar they've managed to improve their marketing effort even further. With more than 400 million downloads today, iTranslate is considered to be the leading translation and dictionary app and is still using App Radar to polish their app store listings and retain sustainable organic growth.
"App Radar supported us in growing our app business and becoming the market leader. Using this great tool we've managed to retain a high level of organic user stream over the years."
Start Your Own Success Story Now!
Sign up for App Radar. Manage all your apps efficiently
Create a Free Account