case study
Earkick - how we launched and got mental health app featured on Apple App Store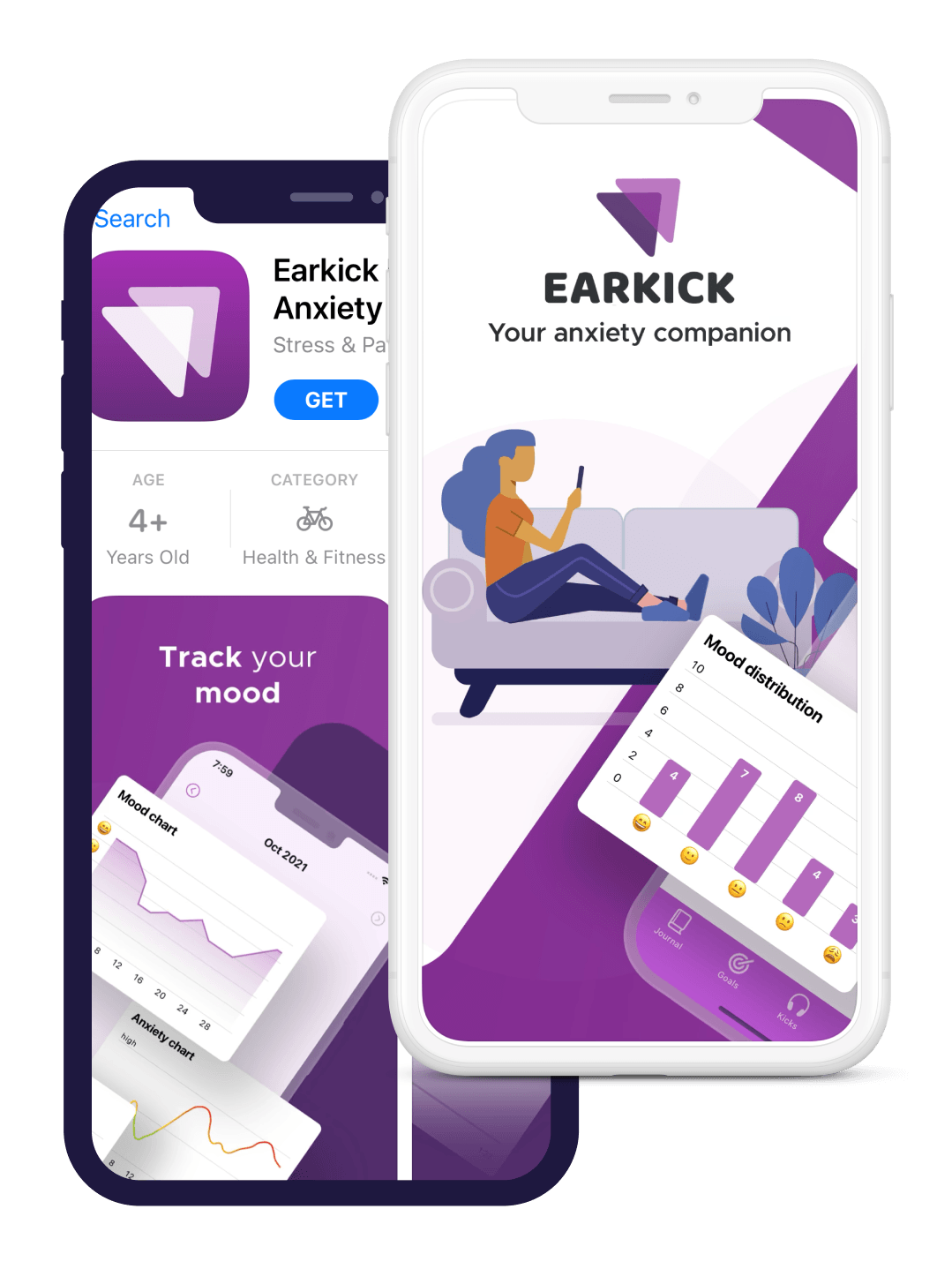 Earkick is a mental health app that helps people to track their anxiety levels. This helps to gain knowledge about the efficacy of interventions and treatments, resulting in faster recovery and more robust prevention of relapses. The app was developed by the team of Herbert Bay and was first published on the Apple App Store on October 25th, 2021 with the help of App Radar.
Launching the app with professional support
Competition for category Health & Fitness in Apple App Store is fierce - there are over 30,000 apps for mental health only. Therefore, as Earkick was about to launch their app in App Store, the CEO decided to search for an ASO company to have a well-developed strategy and professional support for a successful launch. App Radar's app store marketing team was glad to start the partnership and took over the launch of the app. Moreover, we were happy to inform Earkick's team that the app has a high potential to get featured in the App Store.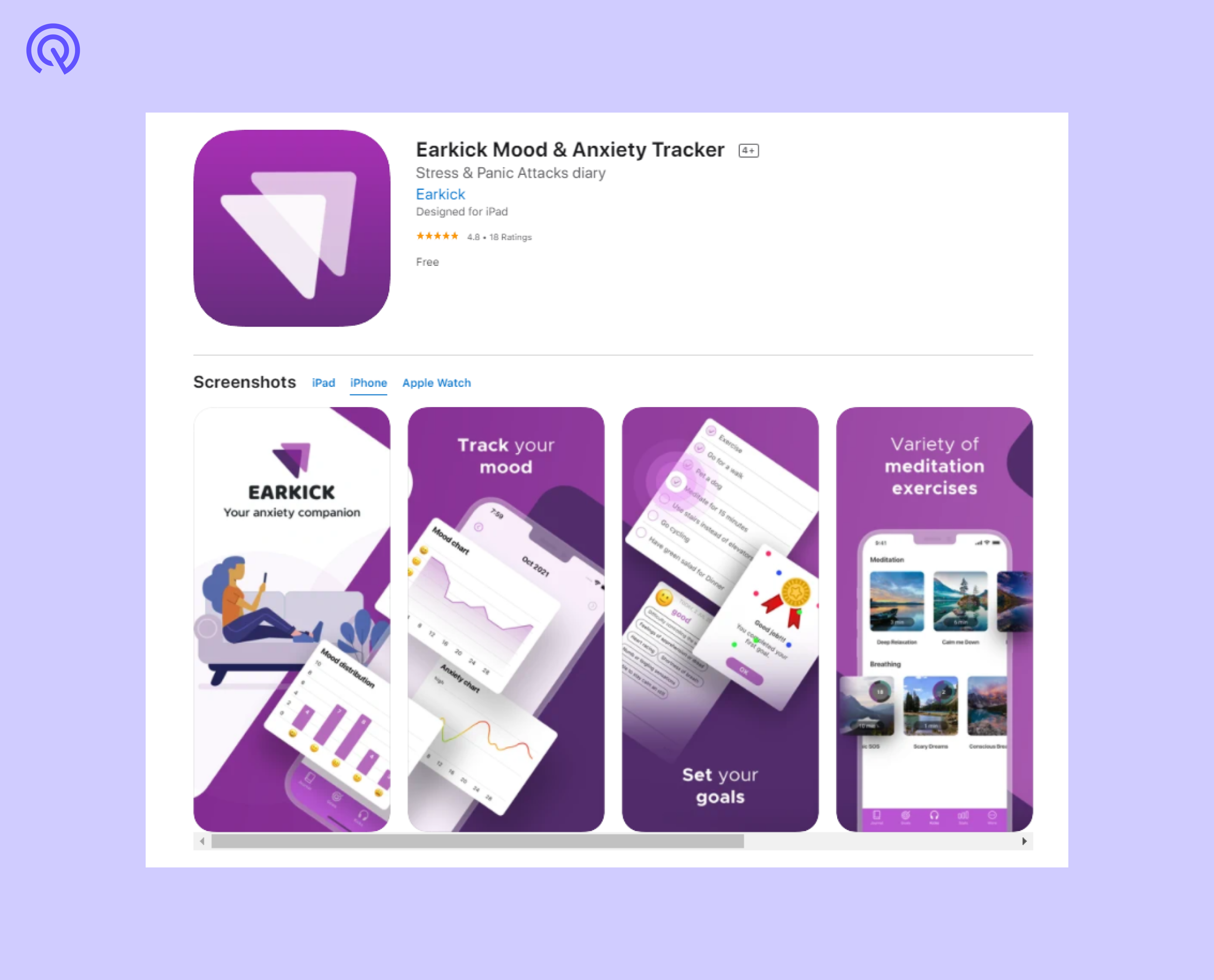 The main challenge for us was time to market. We needed to get to usage as soon as possible and we didn't have much right for errors and mistakes. It needed to be great from the first moment on. With App Radar, we have an experienced partner bringing in all the best practices and know-how for success. This gave us the guarantee to get it right from the first moment on.
As a starting point for any partnership service, our app marketing experts first analyzed the app. We emphasized from the beginning that the app is well developed and designed. Earkick's development team was definitely focusing on the user experience while developing the app. They also chose to go with a nonprofit business model for their app. So, no ads and in-app purchases are included. The category of the app is Health & Fitness, which is a quite popular topic nowadays. As a conclusion of our analysis, we highlighted that the Earkick app matches all important aspects for being featured in the App Store.
As a next step, we started developing an app launch strategy for the Earkick app. Our app marketing experts conducted a competitor analysis that helped us understand the weaknesses and strengths of the app marketing of the competitors.
Our team also provided optimized metadata for our new client's app. We conducted keyword research and came up with a list of highly relevant and potential keywords. These measures were one of the key points for getting featured so fast after launching the app.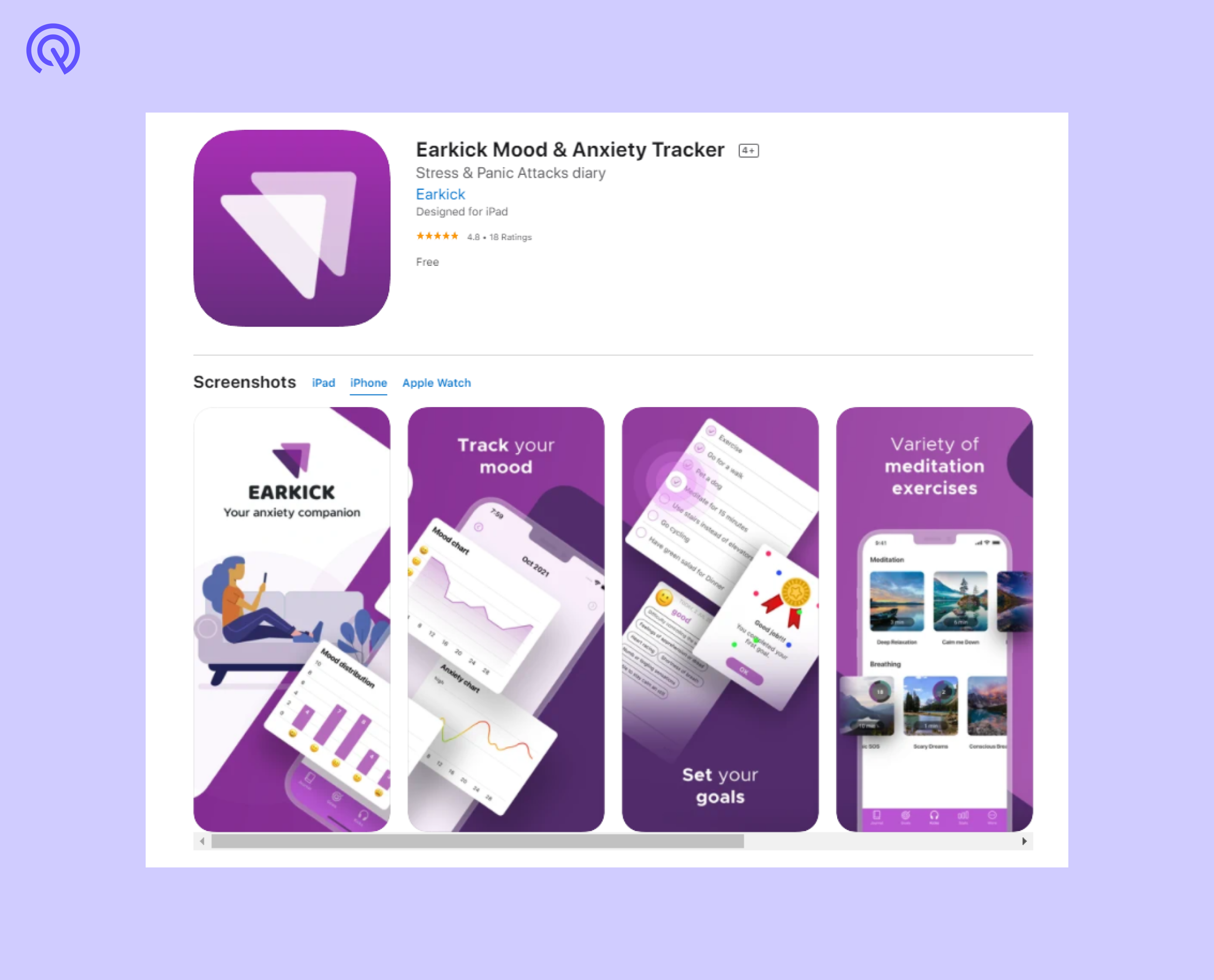 One of the most important parts of an app launch strategy is to provide the app with well-designed App Store creative assets. Therefore, App Radar's service team not only analyzed visuals in the category Health & Fitness but also helped to develop catchy and optimized creatives for the Earkick app.
In addition, we developed a set of recommendations for Earkick's team which includes guidelines of how to get featured in the App Store, how to respond to reviews, etc. In order to get featured, our app marketing experts have also helped the Earkick app with a featuring request form on the Apple App Store.
Earkick got featured on Hot-This-Week only 4 days after launching the app 
The success of our partnership was seen already a couple of days after Earkick's app launch. As you can see from the App Radar's dashboard below, on the 29th of October (only four days after launching in the App Store), the app started getting featured on Hot-This-Week placement on the App Store in the USA. Moreover, it kept being featured in different positions for 24 days.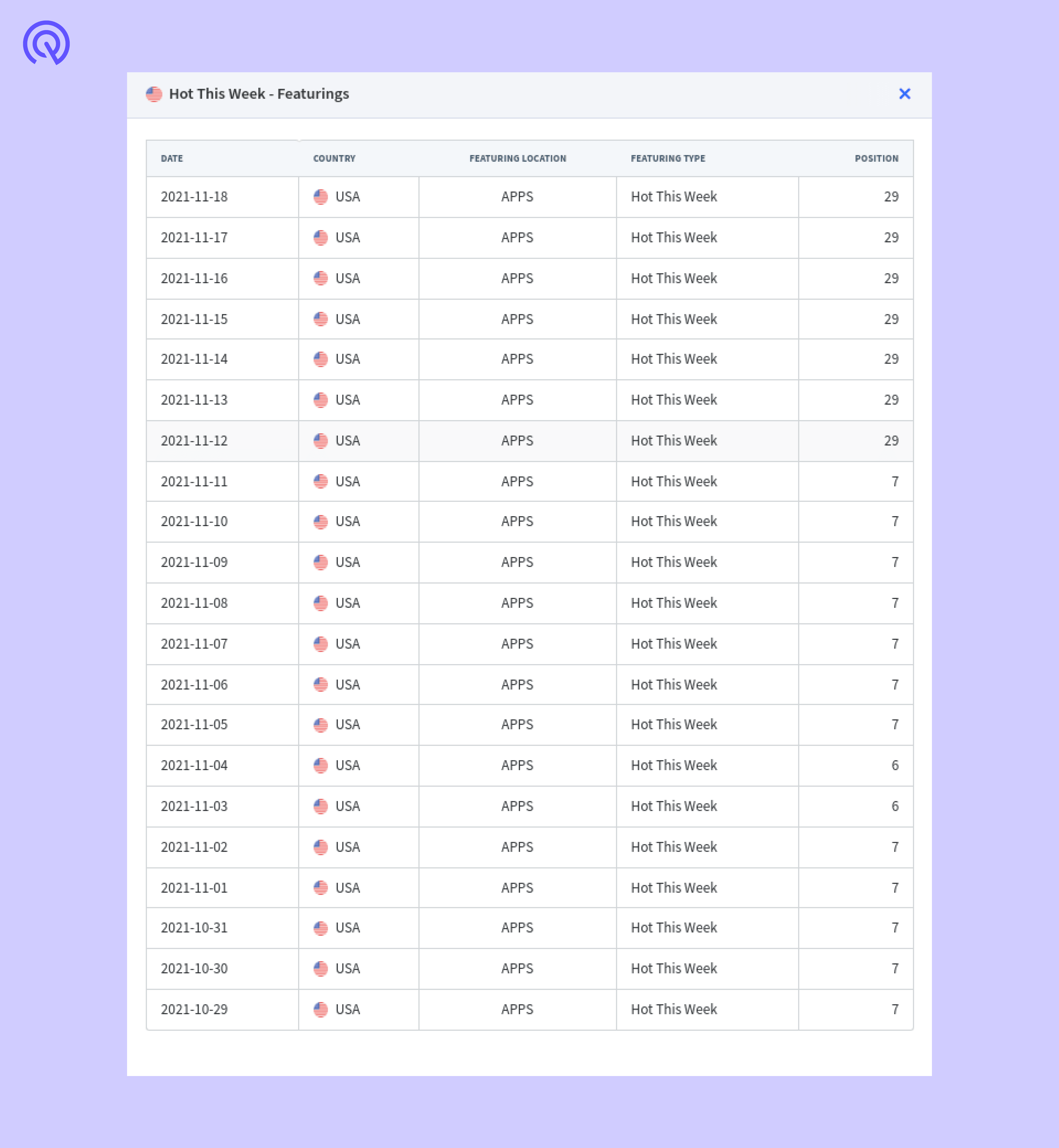 These impactful results of getting featured are also visible by app impressions and downloads.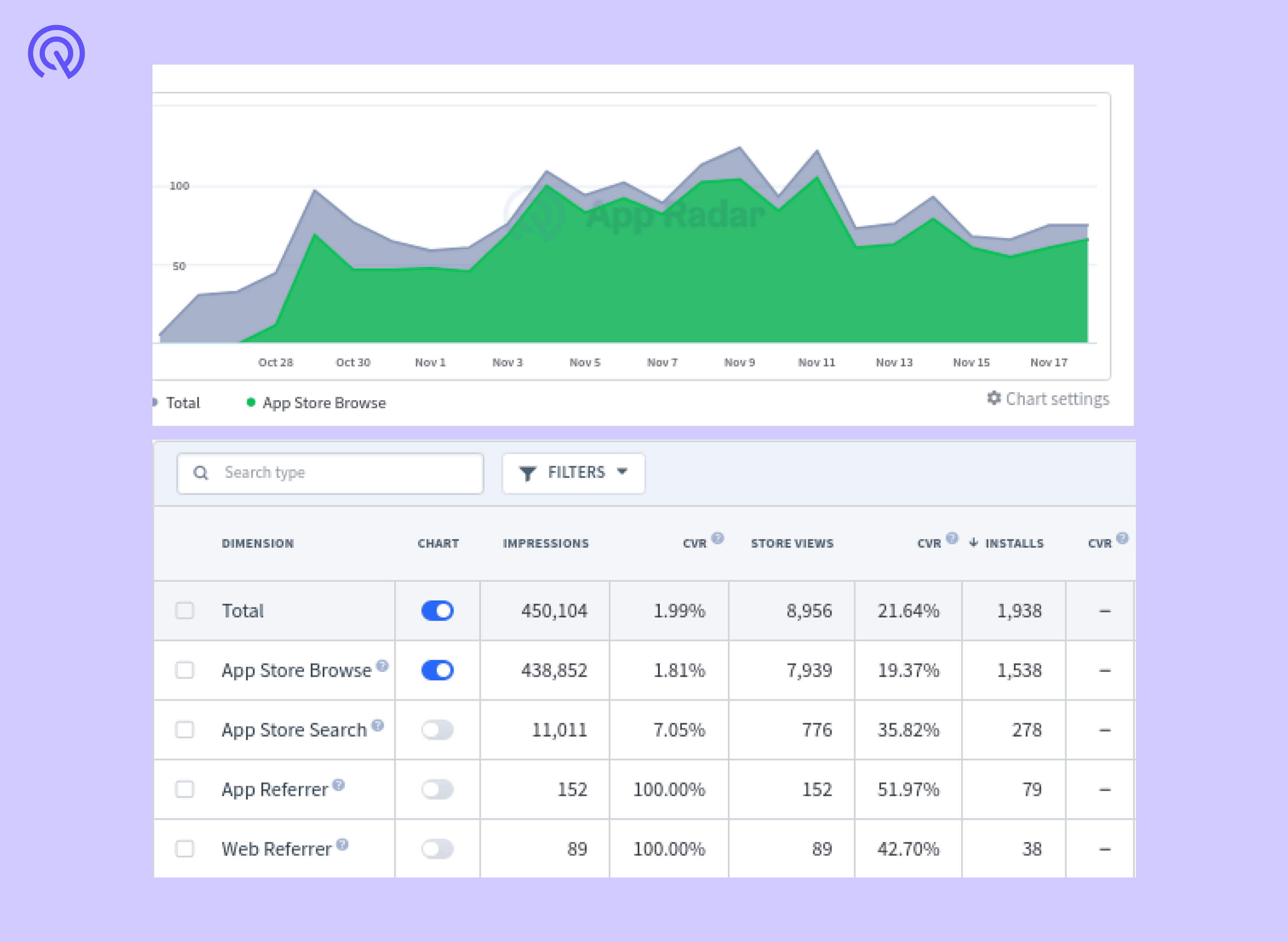 Earkick got 438,852 impressions and 1.538 downloads during the first 24 days. This successful app launch was a great achievement for App Radar's app marketing team. Not even to mention the full satisfaction of the client in terms of provided service.
438,852
app impressions during the first 24 days after Earkick launch
1.538
app downloads from App Store Browse
24
days featuring in Hot-This-Week
Working with App Radar is essential for us. Their experience married with their focus on details is the right mix to a successful app launch. The indications that App Radar gave us for what to do in order to get featured, added the last drop to get all right from the first moment. I would launch every app with App Radar. Also, the people are highly professional, experienced and still humble, which is essential for an exceptional collaboration.
These results were achieved thanks to the partnership between App Radar's app store marketing services and Earkick's team. Download the Earkick app and learn how to successfully launch your app today.
Type of Service that App Radar provided:
App Store Launch (for Apple App Store, US-EN localization)
Update creative assets