An Easier Way to See How Your Competitors' Apps are Performing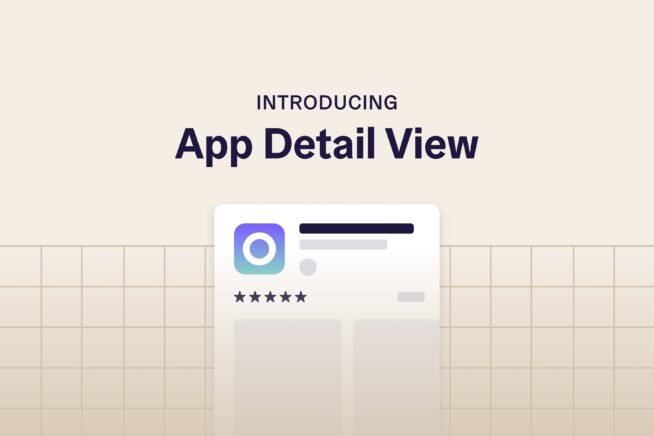 We know that competitor analysis can be a pain. Switching back and forth from different pages. Needing to grab information from various places. It can become complicated and tiresome. So we came up with a solution for you. Say hello to the brand new App Detail View inside our ASO tool. Now you can easily see how your competitors' apps are performing. It takes one click.
What does the App Detail View show?
In the App Detail View you'll be able to see:
App Icon
App Name
How many Apple Search Ad bids that app currently has
How many keywords the app is organically ranking for
How many keywords the app is ranked #1 for
How many keywords the app is ranked in the top 10 for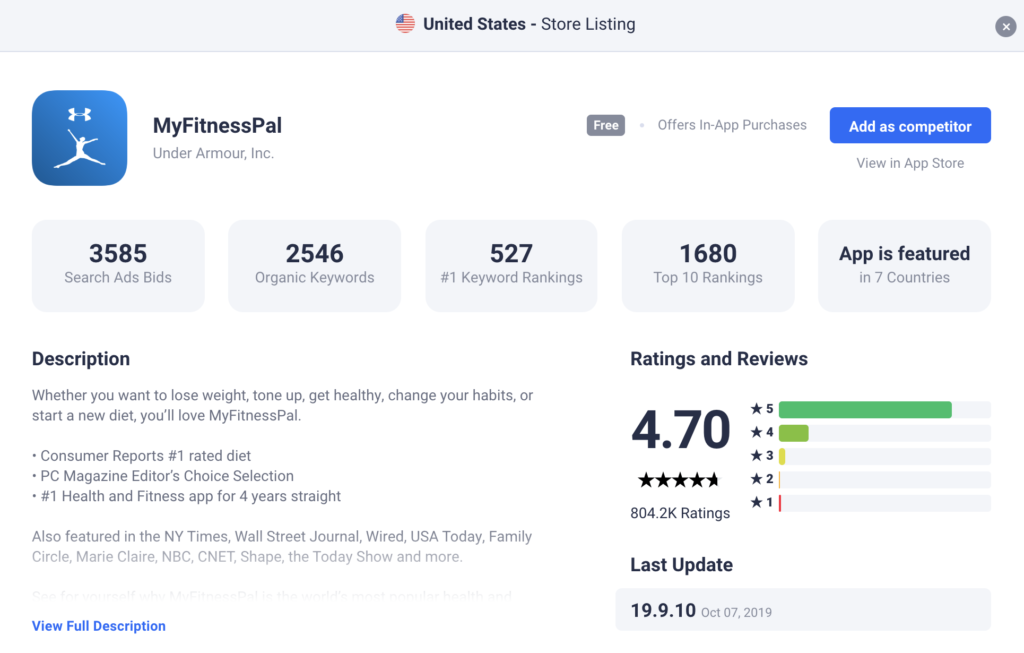 How many countries the app is currently featured in
Ratings and Reviews
App Description
App Screenshots and App Preview Video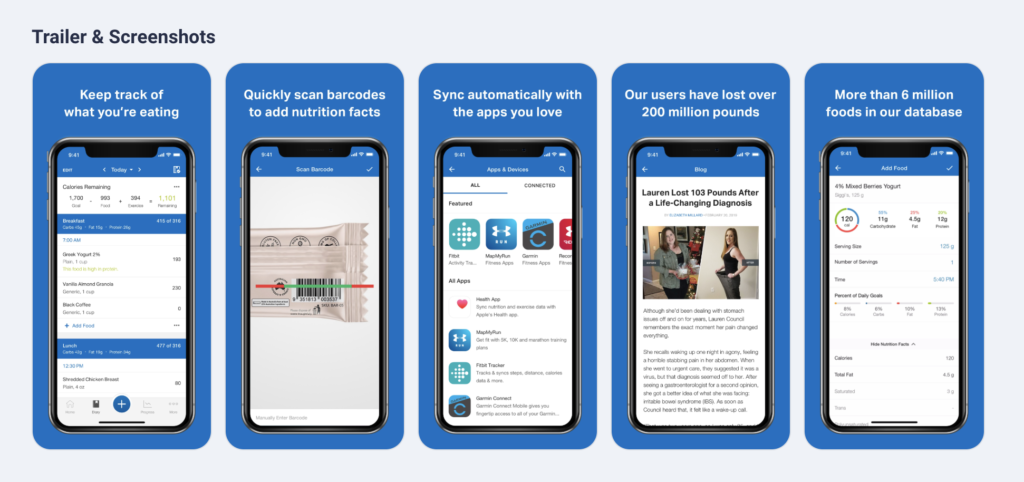 Category ranking overtime
And other metadata such as developer name and app version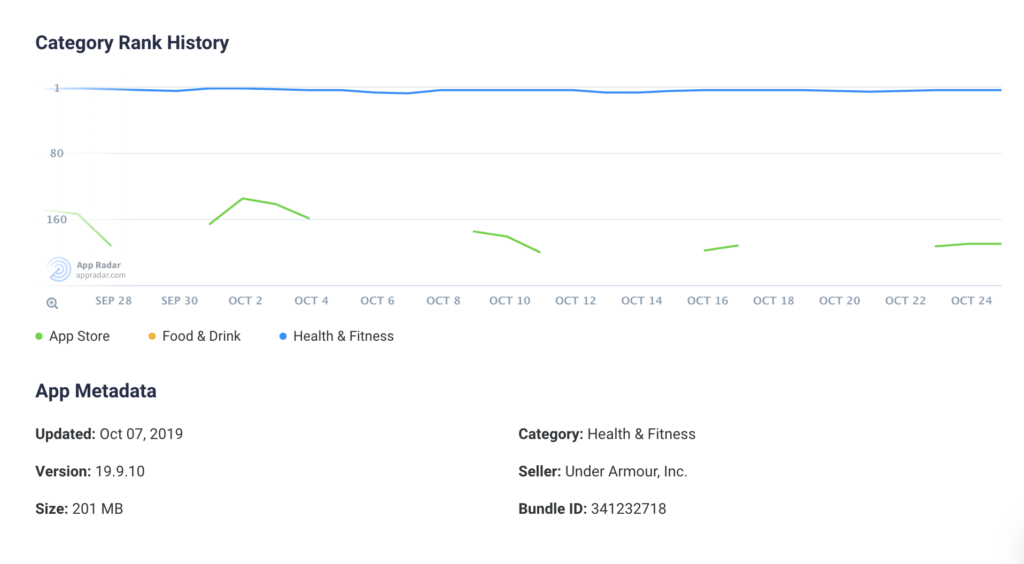 How to get to the App Detail View
You can reach the App Detail View in several ways. First, if you don't already have an App Radar account, you can create one for free. After that, make sure you've added an app to your account. You can do this by either using the search bar or connecting your app to App Radar.
Our system then prefills some keywords in Keyword Tracking and suggests a few competitors in Competitor Compare for you.
Find out more about our ASO tool.
App Detail View in Keyword Tracking
You can access the App Detail View in Keyword Tracking by first clicking on "View Details" next to a keyword.

You'll then be brought to a page that lists the apps that are ranking in the top 10 for that keyword. For each listed app, you'll see a "Details" button. Click "Details" and the App Detail View will show up for that app.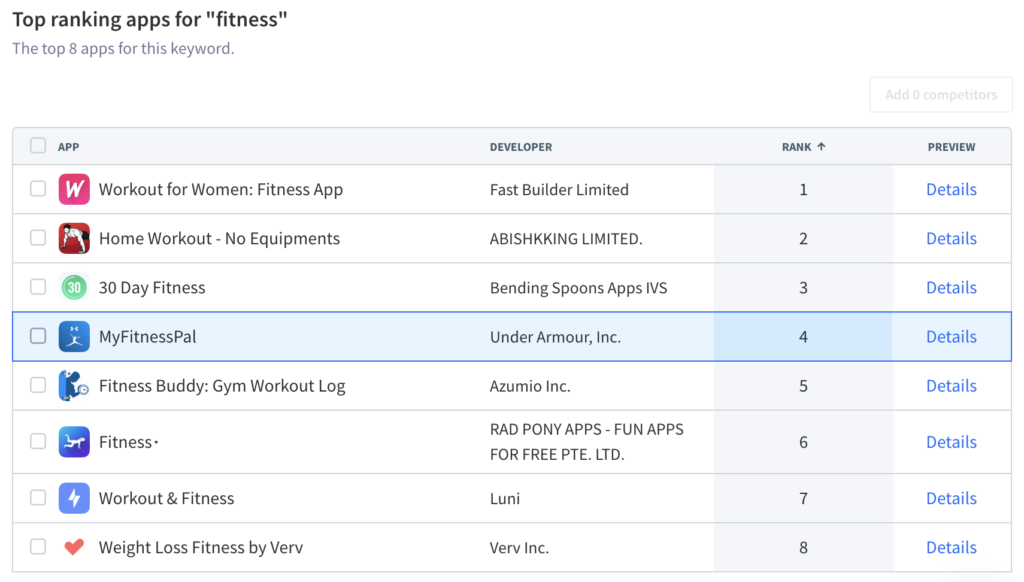 App Detail View in Competitor Compare
You can also access the App Detail View in the Competitor Compare feature. Simply click the "Details" button for any of your tracked competitors. The App Detail View for that competitor will then show.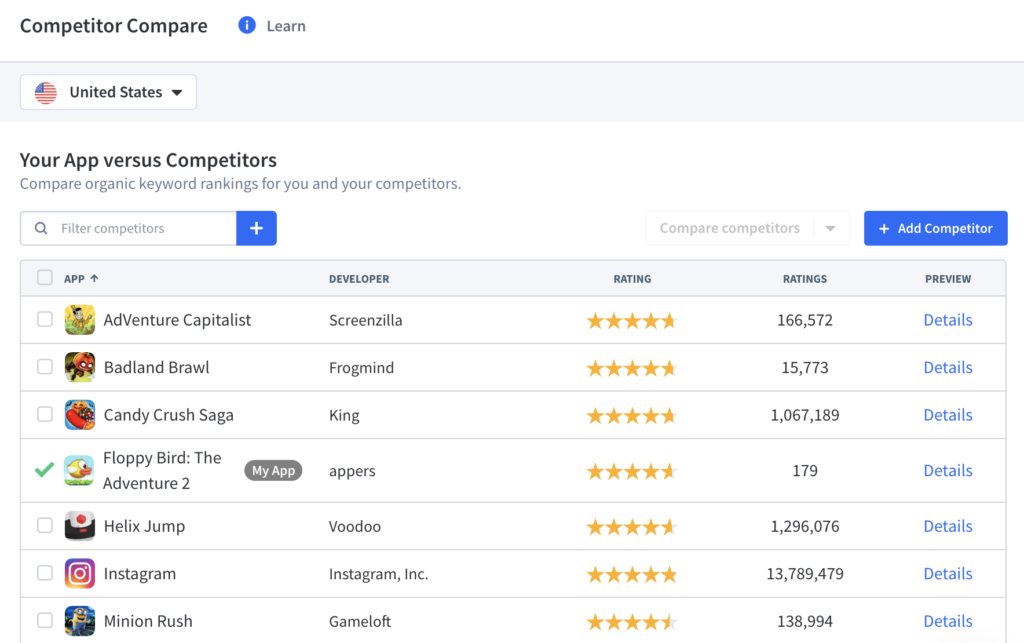 Benefits of App Detail View
The App Detail View is beneficial to your overall app growth strategy. Because not only can you see all of this information for your competitors, you can also view it for your own app. This makes comparing your app growth to your competitors a quick and easy task.
Apple Search Ad Bids: By knowing how many Apple Search Ad bids your competitors are placing, you can tell how aggressive their paid user acquisition (UA) strategy is.

Keyword Rankings: The number of keywords they organically rank for shows how advanced their ASO strategy is. The more keywords they rank for organically and the more top 10 or #1 spots they have, the better their ASO strategy is.

Ratings & Reviews: With Ratings & Reviews, you are able to gauge how satisfied and loyal their user base is. If your competitors have a large number of negative reviews, then you have an opportunity to fill a gap in the market.

App Screenshots: Being able to quickly view your competitors' app screenshots and preview video gives you a sense of what kind of creative assets work well for your app niche and which don't. Identifying changing trends in app screenshots and preview videos will allow you to stay ahead of the competition when it comes to conversion rate optimization (CRO).

App Updates: Seeing when your competitors last updated their app, highlights how attentive they are to their app business. If their app update was recent, then they have an active team working to improve the app. This means you have to ramp up your work too.

Category Rankings: Lastly, by viewing how your competitors' app category rankings change, you can pinpoint if they are performing well or not.
Check Out App Detail View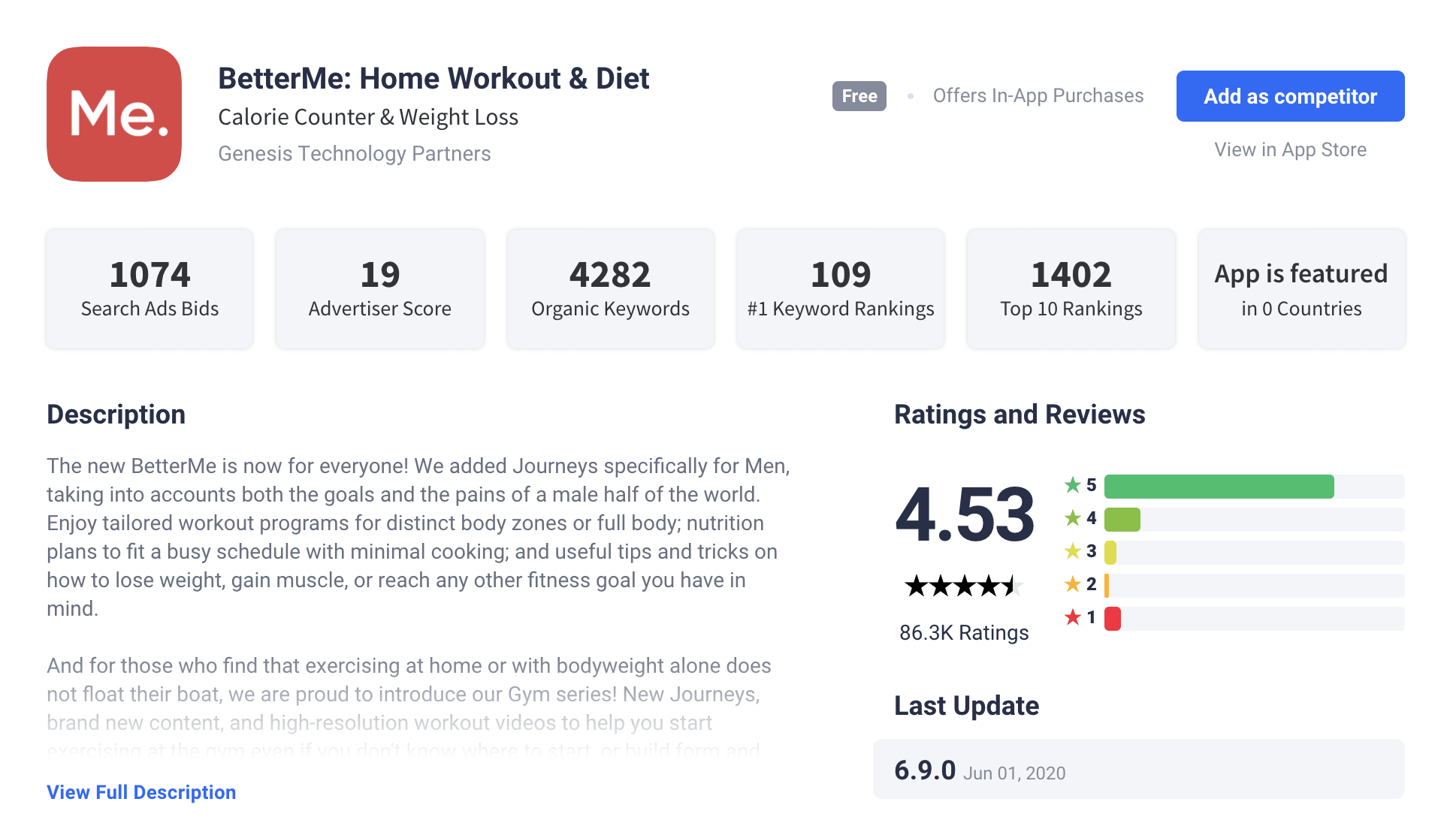 Easily see your how your competitors' apps are performing
Create a Free Account