New superpower at App Radar:Connect Google Ads
A new superhero has joined the App Radar League, bringing a new feature for scaling up mobile user acquisition. ASO & Google Ads are now united in App Radar! The new superpower helps you analyze your organic and paid user acquisition efforts and understand the correlation between both.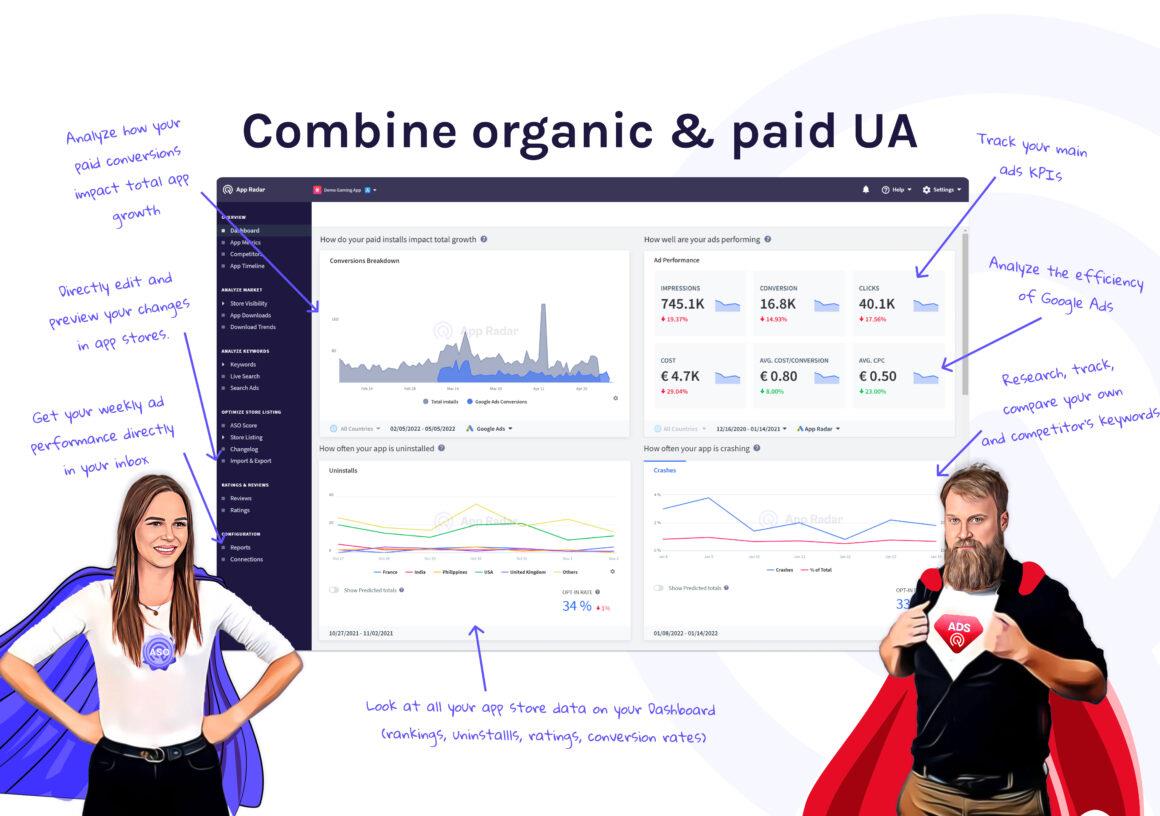 Power up your User Acquisition with Google App Campaigns
Start a free trial to see the data for your Google App Campaigns right away.

How App Radar can help you level up UA with ASO & Google Ads
Our All-in-One Tool combines features for optimizing and analyzing mobile user acquisition.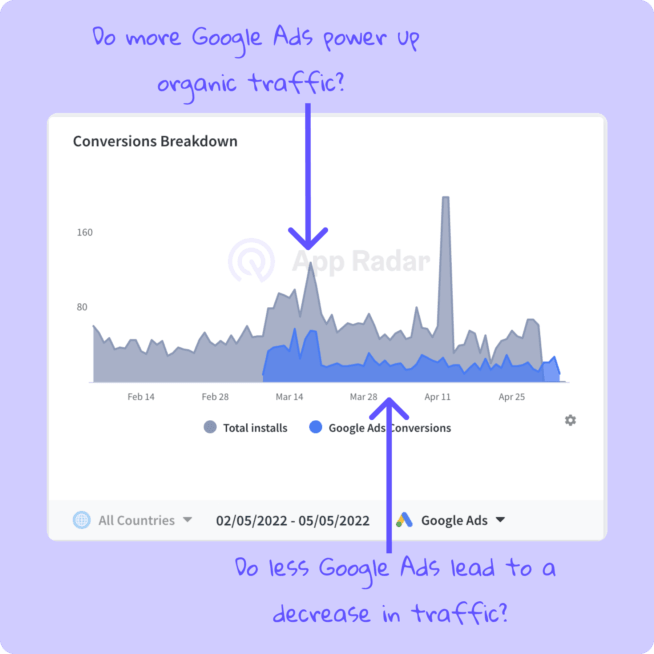 #1. Understand the correlation between organic & paid UA
Analyze how your paid conversions impact total app growth. Understand the share of traffic that comes organically and through Google App Campaigns.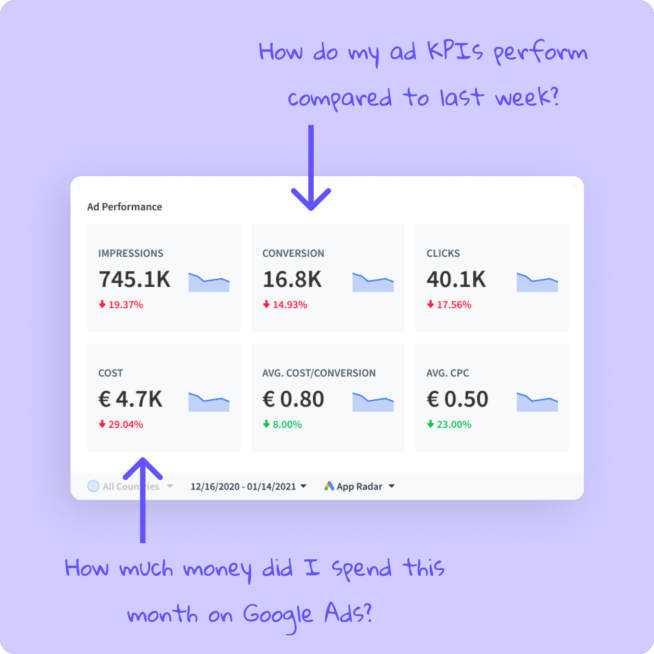 #2. Keep track of your important ad metrics
Monitor most crucial Google App Campaigns metrics on the dashboard or get your weekly ads performance report directly in your inbox. How did your impressions, conversions and costs perform compared to the previous period? Does cost per conversion increase or decrease?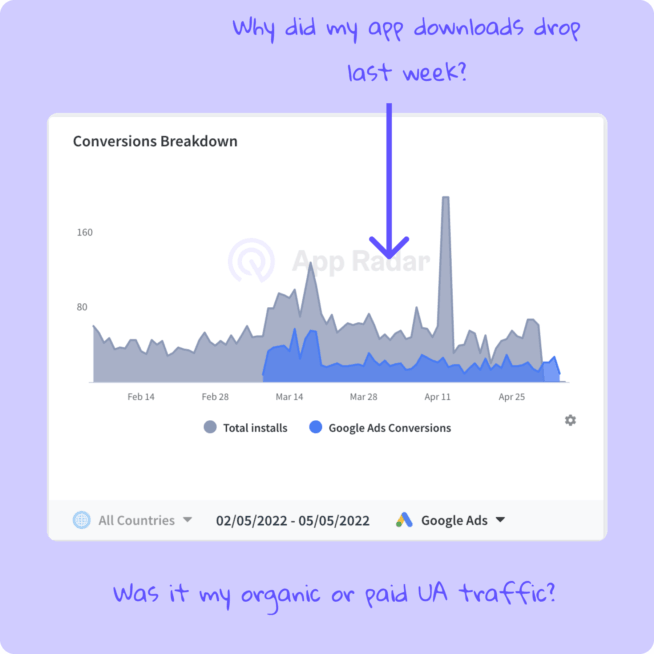 #3. Analyze why your traffic is dropping or increasing
Why did your app installs drop last week? Was it organic or paid UA traffic? Why did installs start increasing? Did some google app campaigns work really well or did an ASO update have that impact? Find your answers with easy-to-use dashboards.
30,000+ awesome apps are doing their app store marketing with App Radar.
App developers and marketers from various industries rely on the app store data from App Radar every day. Join App Radar's world and our superheroes will make sure you have everything to grow your app most efficiently.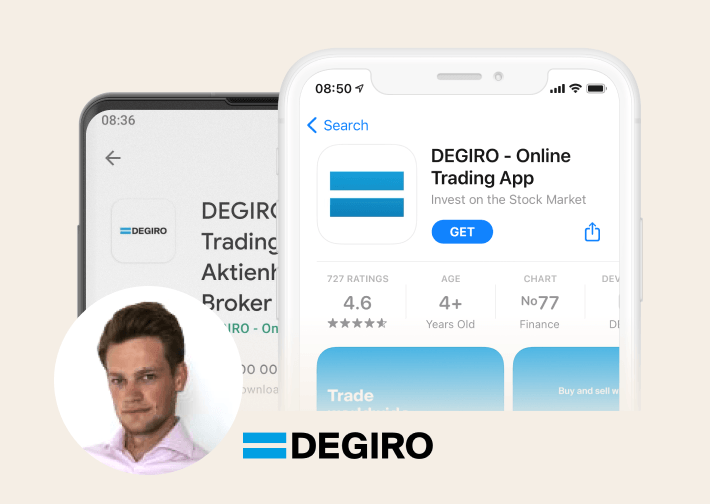 Maik Nieuwboer, Senior SEA Specialist
"App Radar's ASO Tool is really helping me out! It's an easy platform to get insights and recommendations to improve our rankings."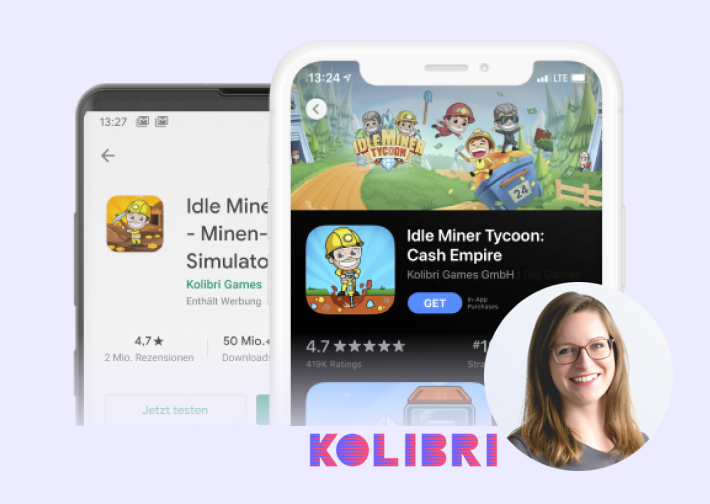 Juliane Besler, Marketing Manager
"It's amazing how much time I've saved since I'm using App Radar. Thanks to the Bulk Editor feature, I can update our games' store listings for several languages in just a few minutes."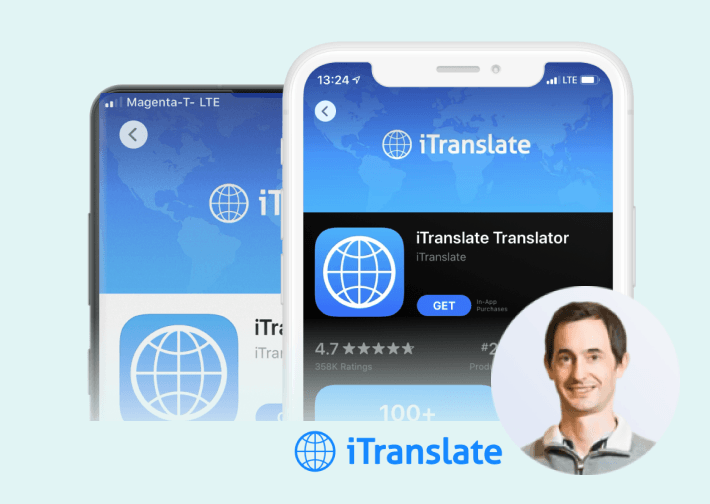 Alexander Marktl, CEO
"Rolling out your app to the world sometimes lets you lose sight of which markets to focus on. The App Radar Optimization Score really helps us keep an overview and set priorities."
Boost your app downloads with our All-in-One Tool
We provide high-quality data analysis for improving and optimizing your user acquisition. Connect your Google Ads today, keep track of your ad performance metrics and understand if an increase in traffic is coming from organic or paid user acquisition.