Why iOS App Developers Need to Use Apple Search Ads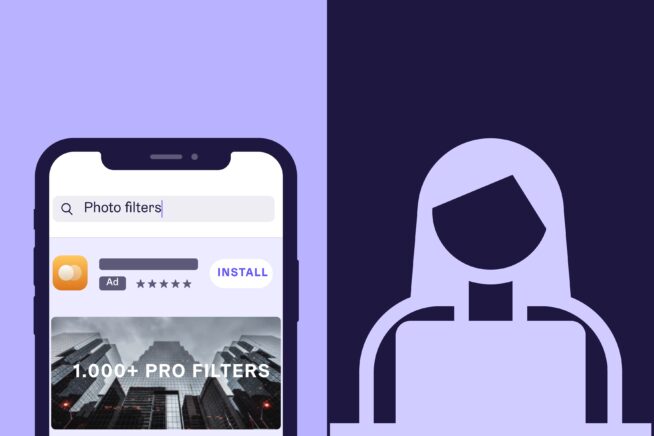 Apple Search Ads launched in 2016. It was and is the only promotional channel available directly inside Apple's App Store. That is precisely why this paid user acquisition platform is so powerful.
Today, Apple Search Ads rank as the 3rd best advertising network, behind only Facebook and Google, for mobile app installs.
App marketers around the world are investing more of their resources in Apple Search Ads. Here's why.
Apple Search Ads is Fairly New, Which Means Low Costs and High Returns
When Apple first launched its App Store Ad network, it was only available in the US. The US release was back in October 2016. Then it expanded to some other regions: Australia, Canada, Mexico, New Zealand, Switzerland, and the UK. About a year ago in August 2018, App Store ads became available to France, Germany, Italy, Japan, South Korea, and Spain. To prove that these initial 13 countries were only a small test, at the beginning of this year, 2019, Apple rolled out Search Ads to 46 more countries. Apple Search Ads are now available in 59 countries in total.
So why did I go through the short but incredibly boring history of Search Ads availability with you? There's a point I promise. Here it comes.
Apple Search Ads is a straight-out-of-the-box product. It's still new, still being tested, still producing very low CPIs. All of this is especially true when you consider that Apple added 46 out of the 59 countries this year. That's much potential for you to secure large amounts of high-quality users at extremely low costs.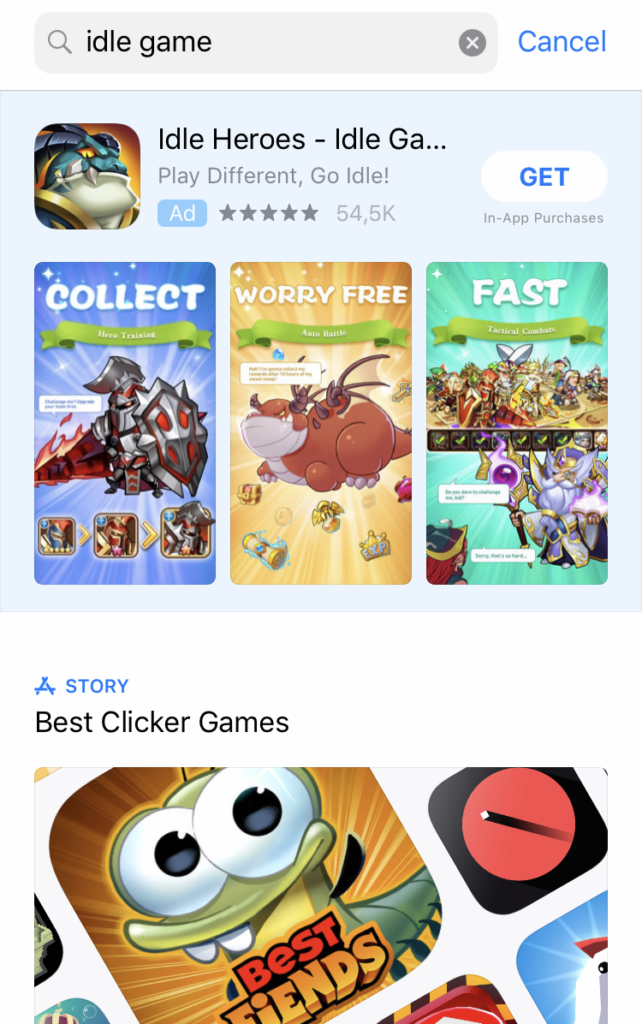 The most attractive thing about Apple Search Ads is that it brings a high quality volume of users to our app at a low cost. Apple Search Ads drives much higher return on investment than any of our other advertising platforms

Feng Luo, CEO of iADBrain via Apple Search Ads Success Stories
The more saturated an ad space becomes, the more expensive it gets. Remember when email was new? Email marketing's early adopters won, and they won big. So get in early, which means right now.
Go where your users are. Don't make them come to you.
As I mentioned before, Apple Search Ads is the only promotional channel that lives directly within the App Store. This statement sounds like a small, but its implications are larger than your new iPhone. Actually, much larger.
Cue the stats:
70% of App Store visitors use search to find new apps.
65% of installs happen after an App Store search.
Apple Search Ads boasts an average and impressive conversion rate of 50%.
At first look, these numbers seem suspiciously high. However, there's a reason for that. People scrolling through ads on Facebook, Google, Youtube, and Instagram are probably not looking to install an app.
Guess who is?
App Store visitors! Ding, ding ding. You are correct. People go to the App Store to complete a single task, to install an app. Of course, Apple Search Ads are converting like crazy. The ads are first, not disturbing App Store visitors but instead helping them find what they're looking for.

Getting displayed at the top of App Store search results to someone who is already interested in learning a language is crucial

Matt Hrushka, Mobile Marketing Manager at Rosetta Stone via Apple Search Ads Success Stories
And second, App Store visitors are a high-intent audience. Clearly spelled out, they INTEND to install an app. A person searching for "language" in the App Store is most likely trying to find an app, such as Rosetta Stone. And will you look at that, Rosetta Stone shows up like a present left underneath the Christmas tree by Santa. It's a win-win situation for all parties.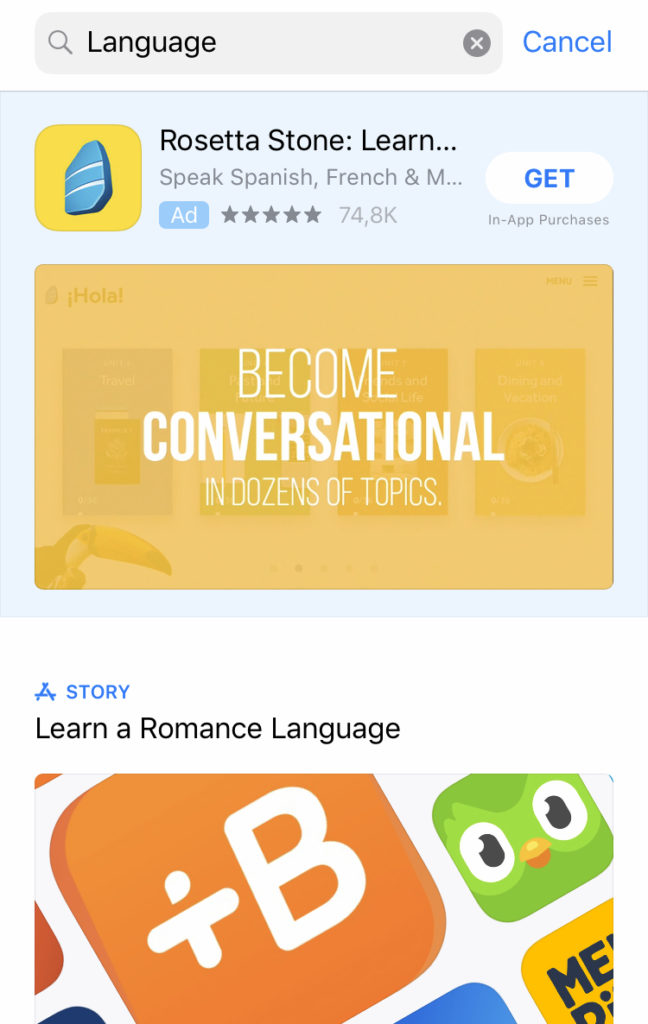 Apple Search Ads show up before the mobile app or game organically ranking #1 in search results
App Store Optimization (ASO) is inseparable from Apple Search Ads. That's because Apple determines whether or not your app is relevant to the ad keywords you chose by examining your existing metadata. And do I have to tell you the other majorly important factor of ASO?
Okay, I'm going to do it anyway because I love ASO and you should too. ASO is the process where you rise in rank for App Store search. The more you optimize your app listing to relevant and use high search volume keywords, the more App Store visitors will see your app, the more installs you get, and the more money you will make.
Simple. Sort of.
Here's the kicker. Say you are an optimization king or queen. You are on fire. Your app is ranked #1 not only on your app name but on ten highly relevant and very popular keywords. You naturally want to show off this grand achievement to your friends. You go to the App Store type in your app's name and boom, a competitor app shows up before yours. What is going on?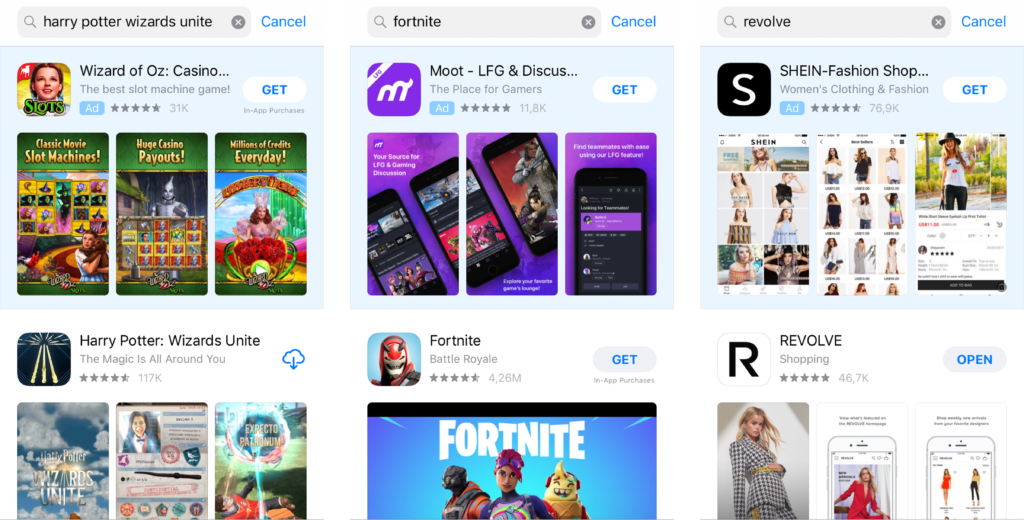 That competitor ran an Apple Search Ad on your app name. That is what we call a competitor campaign. They're on offense, trying to steal your users. You're still organically ranked #1 for your app name. However, Apple Search Ads show up at the top of App Store search results in a blue box labeled ad, and this ad spot comes before the #1 organic ranking app.
This is precisely why people are investing more in Apple Search Ads. They allow app marketers to run aggressive campaigns against their competitors. They also enable app marketers to run brand protection campaigns - running ads on your app name. Brand protection campaigns guarantee that when someone searches for your app, they find it and install it rather than seeing and installing a competitor app.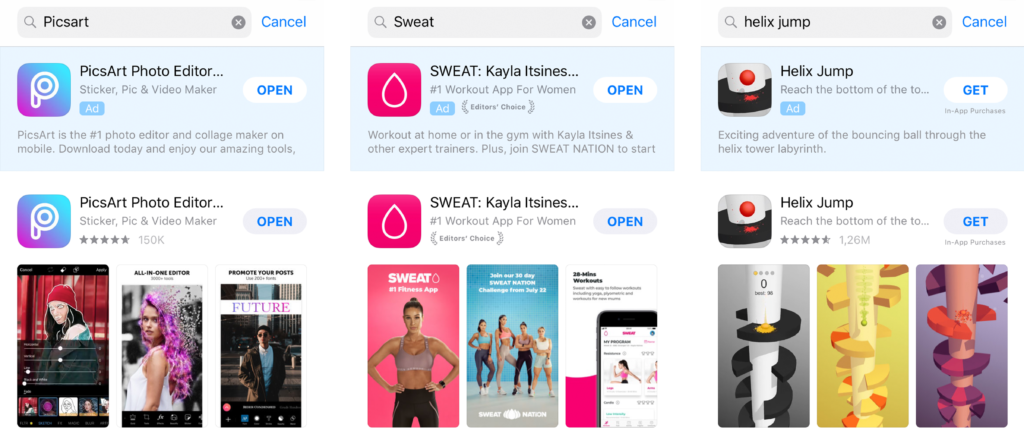 Let's go back to our example.
You realize that a competitor is running ads on your brand name. You can, and you definitely should do something about this.
With App Radar's Search Ads Inspector, you can see every competitor app running ads on your brand name and relevant keywords. In addition, you'll also be able to see the Share of Voice (SOV), the share of ad impressions each app has. Try the Search Ads Inspector free today.
When your SOV is lower than that of your competitors for your app name and top keywords, increase your Apple Search Ads bid and watch the installs come back to you.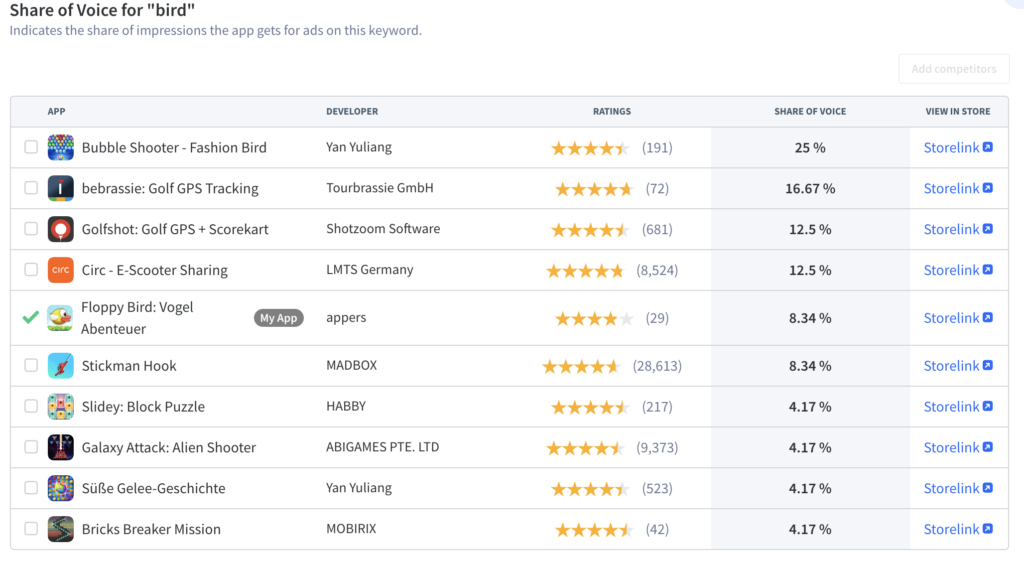 iOS apps make more money than Android apps do
Apple's App Store makes way more money than the Google Play Store does. Yes, it's true, if you've heard through the grapevine, that Google Play earns more installs than Apple. However, is this the metric that matters?
Even with fewer installs, App Store continuously produces higher global revenues than Google Play. Statista reports that in just Q2 2019, the App Store made almost double what Google Play made, 13.1 billion vs. 7.1 billion. What does this imply?
Take the statistic a step further. More revenue means more spending from the users. So we can conclude that iOS users spend more than Android users do.
Don't get me wrong. Free apps are awesome.
However, if you're going to be spending money on paid user acquisition by running ads, your goal has to be to make that money back and then some.
By utilizing Apple Search Ads, you're a lot more likely to score those high ROAS than you are with other platforms. That's because iOS users are spending money.
Summary
Are Apple Search Ads worth it? Absolutely yes.
It's a young platform. There's still room for you to take advantage of the early adopter effect, especially if you're looking to market in the countries just added in 2018 and 2019.
Because it's a young platform, the costs of getting high-quality users are low, meaning higher ROAS and a happier you. On top of all of this, Apple Search Ads is the only way to place ads directly in the App Store.
You'll exponentially increase your App Store visibility by running ads. Keep in mind, App Store ads always show up at the top of search results, before all the organically ranking apps. That's a huge advantage that you should, well, take advantage of!
Plus all the cool kids are doing it.
See Who's Running Ads on Your App Name

The App Radar Search Ads Inspector
Try it Free Today