Improve Your App Store Rankings and Get More Users
Leading App Store Optimization tool to analyze and optimize your apps in one place.
Optimize your apps with our smart and easy-to-use ASO tool.
Let the App Radar experts help you optimize your apps.
Get more users for your app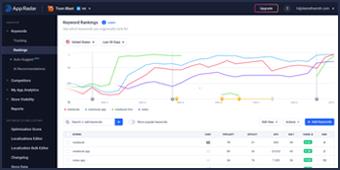 Analyze app store listing
Analyze how your app is discovered in the Apple App Store and Google Play Store. Research keyword data and find out which keywords drive downloads.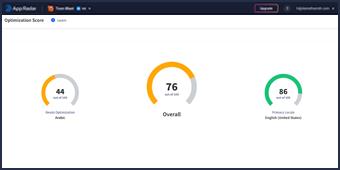 Optimize app store listing
Optimize your store listing by following AI-powered suggestions. Reach the right users by improving and localizing your keywords and screenshots.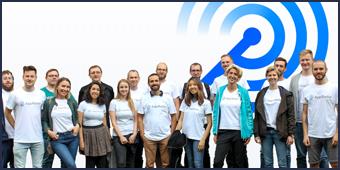 Let's work together
Profit from our experience in discovering and understanding the best strategies to scale apps. The ASO experts at App Radar offer individual services and solutions.
Start growing your app today
Create a free App Radar App Store Optimization Tool account or get in contact with the ASO experts from App Radar.
Trusted by customers globally
Success stories powered by App Radar
Daily crawling of all app store data (keywords, top charts, featurings, apps and ads) so you're always up to date
A database of 80 million ads, 10 million keywords, and 5 million apps that powers our AI so that you get the most accurate information
AI-powered tools that provide quick and easy ASO recommendations so that you can grow your apps faster
Rank higher in the app stores and increase app visibility so that you get more installs and revenue 
What you get from our ASO tool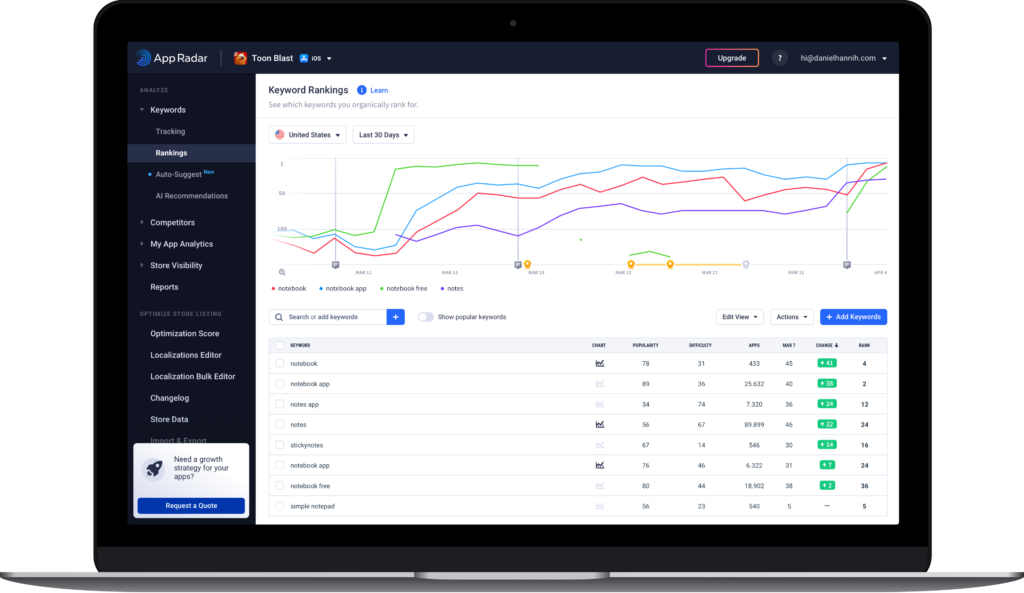 ASO & App Store Ads Services