Founded in 2015, Raw Fury has since established itself as a well-known indie game publishing studio. Situated in Sweden, the company holds a broad portfolio of games on various platforms including, PC, iOS, PlayStation 4, and Xbox One.
The Issue: Lower Traction for Mobile Games than Expected
Raw Fury recently entered into the mobile game economy. They expected fast traction and growth for their mobile games, similar to what they've seen with their PC games. However, they were quite unpleasantly surprised when their smartphone-friendly game set showed rather snail-paced growth in contrast to their popular console and PC products. They needed a fast and effective solution.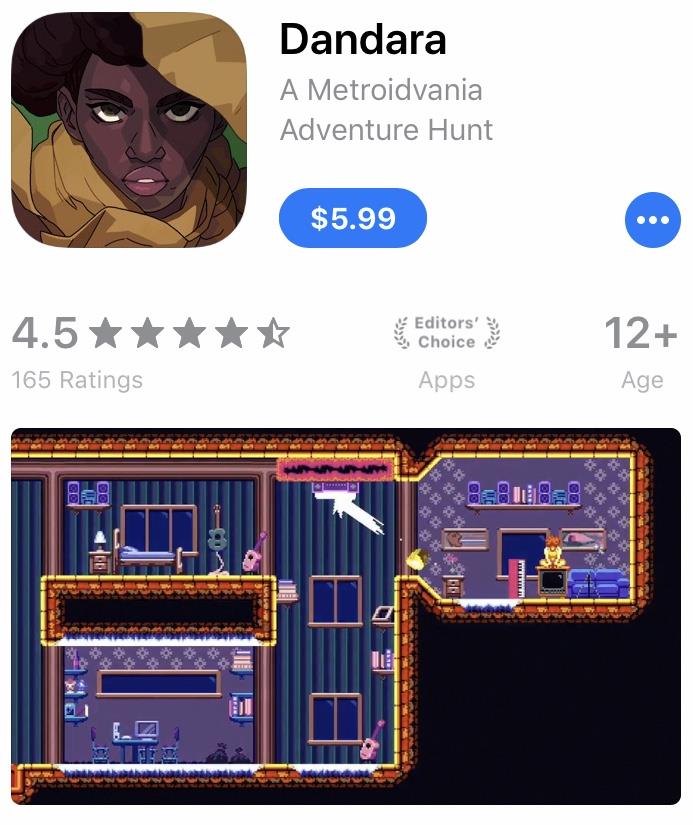 The focus of this campaign was Dandara, an arcade-style adventure modeled after real-life Dandara dos Palmares, a warrior who fought to end slavery in colonial Brazil.
The Solution: Identify Problems and Quick Wins to Accelerate App Growth
App Radar's goal was to investigate the reasons behind the slow growth and make a plan to accelerate it.
Our team saw that the growth issue was unrelated to the game design, gameplay, and other app functionalities. Raw Fury always publishes high-quality products across all platforms. Thus, we knew the problem had to lay within discovery and conversion.
We hypothesized that Raw Fury's target audience was first, not finding the game and second, not convinced enough by Dandara's app store listing to install it.
To prove our hypothesis, we kicked off Raw Fury's new mobile game growth strategy with an App Store Optimization (ASO) Audit. The audit showed that Dandara was not ranking in the App Store for many keywords. Also, there are a large number of apps to compete with, in this niche. These findings confirmed that the mobile game needed more visibility in the App Store and a more appealing app listing.
As a result, we came up with an ASO strategy to boost App Store impressions. Keywords with higher popularity would be implemented to attract a larger and more relevant audience.
Then we moved to Conversion Rate Optimization (CRO) strategy to push more app store visitors to make the jump from impression to install.
The results were fantastic.
The results: Conversion Rate for Dandara Increased by 275%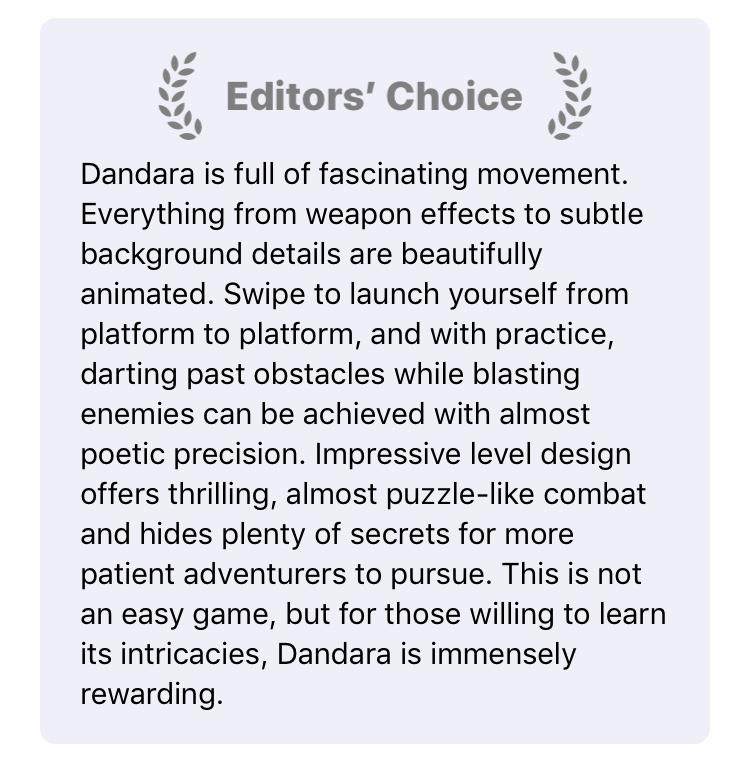 After the ASO Audit, we implemented three follow-up ASO updates that also aimed to increase both visibility and conversion.
We collected a group of base keywords that would be inputted into the app's metadata for the first ASO update. These keywords and keyword combinations were selected for high relevancy to the app and also high popularity. This ensures that the right App Store visitors would discover Dandara.
The first ASO update enabled Dandara to begin ranking for relevant and more searched for keywords immediately. We then began switching out lower popularity and lower difficulty keywords for higher value ones for the next 2 updates.
Then following the other two ASO updates, Dandara moved up 23 positions in App Store rank for relevant keywords. The mobile game was also now ranked top 10 for keywords that were bringing it good traffic.
But moving up ranks was not the only important result of this campaign. Aside from getting Dandara to rank top 10 for relevant keywords, we also achieved a 275% increase in conversion rate. The mobile game got over 2x more installs than before.
The increase in app installs was made through pure organic UA efforts with ASO. We did not run any ads and Dandara was not yet featured in the App Store during this time. The ASO strategy we implemented through our ASO Service for Raw Fury continues to have positive growth effects for the mobile game.
Dandara is now also featured in 2 App Store editorials. Apple has also deemed the game "Editor's Choice".
We will continue working with Raw Fury, pushing even more app growth for Dandara and other apps in their mobile game portfolio.
Need Help Growing Your Apps?
Get in touch with our growth team to discuss the right solutions for your mobile app business
Contact Us Today