At first sight, it might seem like movie platform PANTAFLIX is operating in a highly competitive market head-to-head with the big players in the movie streaming business. But unlike their competitors, they speak to a different target audience. Instead of serving everyone with movie content, they specialize in reaching expats – an emerging market consisting of millions of users missing out on content from their home country.
As other ASO tools were not sufficient in optimizing for search in their case, PANTAFLIX switched to App Radar 💙 to profit from their much more precise traffic data and features that support fast ASO iterations and long-term Aso strategy.
The Background
PANTAFLIX is not just another movie streaming app but wants to change the way films and TV shows are distributed and enjoyed. PANTAFLIX has established a global technology infrastructure that gives producers and content providers the opportunity to distribute their content worldwide. This gives expats access to films and series from their home country, no matter where they are.
As a publicly owned company, scaling was an important aspect from day one. In order to maximize the reach, ASO played a valuable role in their marketing mix.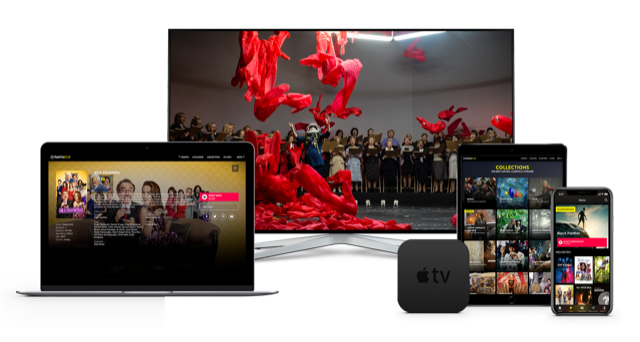 The Challenge: Reach Expats and get Organic Uplift with ASO
Organic Uplift means getting more organic users for every paid user.
Additionally, they needed to figure out a way to make ASO support their paid acquisition efforts. With the goal that every user they acquire from paid acquisition channels, like Facebook, Instagram or Google brings in more organic users. An effect known as the organic uplift which takes place when an app gets more visible in the search results or in the category charts.
"Due to the nature of our product, we had to find a strategy using ASO to optimize for languages instead of countries. This required us to think out of the box to still leverage the app stores as well as paid traffic in order to reach our target group, which are mainly expats in Germany, US, UK, France, Canada and Australia."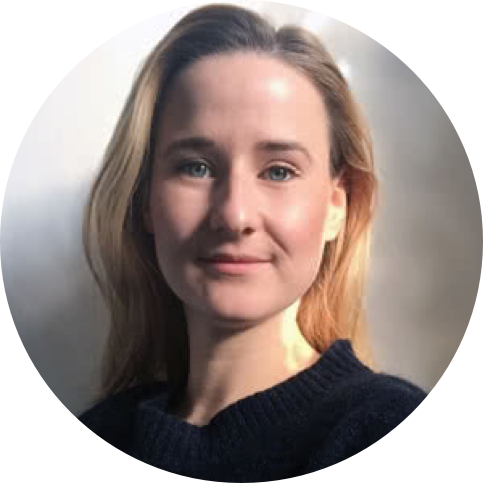 The Solution: Long-term ASO Strategy
The PANTAFLIX marketing team worked together with ASO agency Perform-Apps(founded by ASO & Mobile Growth expert Maximilian Lehmann) to create a long-term ASO strategy. The goal was to figure out how the app stores can be leveraged optimally in order to help expats find their app, using both organic and paid traffic channels.
"For PANTAFLIX we had to establish an ASO process from scratch allowing us to iterate on their metadata efficiently for continuous organic growth. App Radar helped us tremendously to accomplish that and reach 3-digit yearly growth rates in expat countries like Germany, Great Britain, Canada and the US."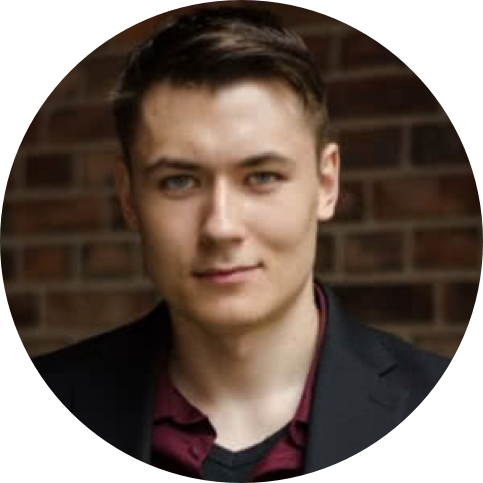 Reaching users based on language, not countries
One of the key objectives was to find a way to secure top rankings for keywords related to renting movies, movie titles and popular tv-series that expats search for in the app stores. PANTAFLIX was able to establish this especially in the Apple App Store where the keywords are hidden within the keyword-field in the backend on App Store Connect. They were also using localization tricks to increase the number of keywords they could rank for. On the other side in the Google Play Store, they had to follow a more generic approach as the metadata is directly visible to the visitor of the product page in the Play Store.
Using the Organic Uplift in the app stores
Another key component of PANTAFLIX' growth strategy was to utilize the organic uplift. This means that every marketing dollar spent should lead to an increase in organic user growth as well, both from the category rankings and from search.
They accomplished this by implementing ASO as a process and using the App Radar Publisher for iterating on their keyword set regularly. This way PANTAFLIX not only saved time but managed to leverage paid acquisition to improve their keyword rankings for highly relevant search queries.
The Organic Uplift in Action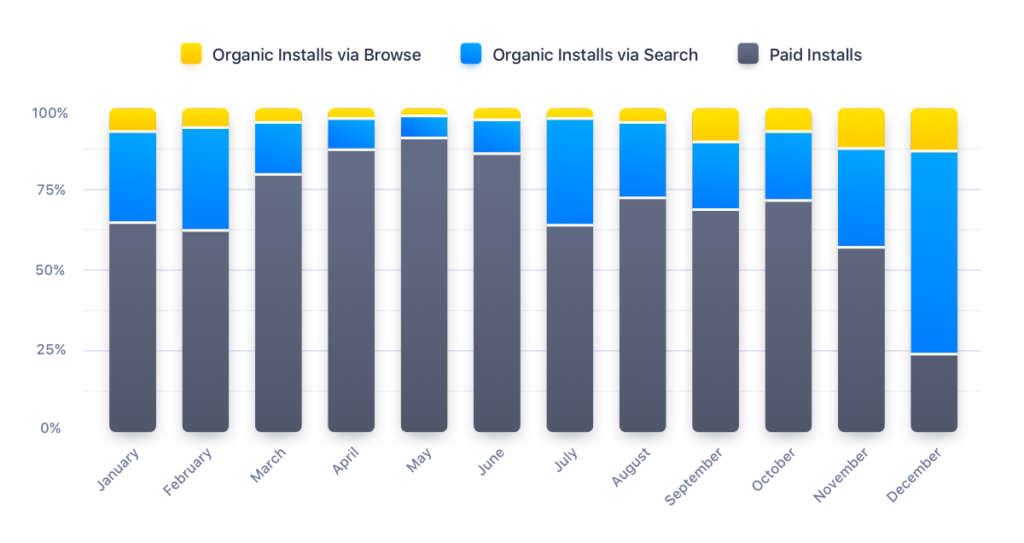 What can we learn from that chart?
We can see that the organic installs are a significant part of the total downloads. Especially from search we see a continuous growth particularly after an increase in paid campaigns in April, May and June.
The maximum organic uplift that we reached was 263.7% which means that for each paid user we received 2.6 organic users. This divides the eCPI for PANTAFLIX in four.
We also see that the organic uplift works best if used as a long-term tactic as the organic traffic needs time to catch up after an increase in paid traffic.
In addition the amount of top 10 rankings for example in Germany has risen from 10 at the beginning of 2018 to 39 at the end of the year, providing a significant increase in traffic.

Telling the right story in the app stores – Conversion-Rate Optimization
Besides using the app stores to get more users from search they also continuously monitored the status of their ASO funnel. How many impressions do they get, how many users click-through to their product page and how many of those actually download the app? Those were the questions they wanted to answer.
In order to optimize their conversion, PANTAFLIX continuously tweaked their wording and tested screenshots to find out the best mix that represented the values of their target audience.
One of the biggest challenges was that movie content consumers are inherently biased which means that most users who search for an app for movies and tv-shows expect to watch the content for free. This fact is reflected in apps in the entertainment category having one of the lowest average ratings in the app stores. So communicating to the user that PANTAFLIX is a transactional video on demand service (TVOD) has been crucial during their optimization efforts.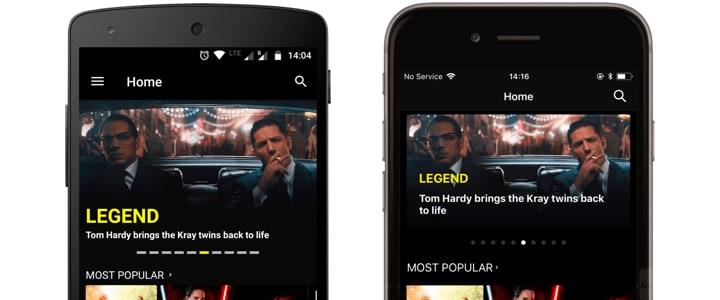 Iterating on the Keyword Set and saving time with App Radar
One of the most important factors for choosing App Radar over other ASO services has been the publishing feature in order to quickly iterate on metadata without using the manual steps via App Store Connect. This was a significant time saver as it reduced the time needed to maintain their ASO templates. That way App Radar helped them to commit new keyword sets quickly.
"Using App Radar we have managed to reach top positions for search terms that help us reach our target audience. Now up to 40% of our users are coming from the app stores resulting in a steady flow of high-quality users allowing us to get more organic users with every dollar we spend on performance marketing."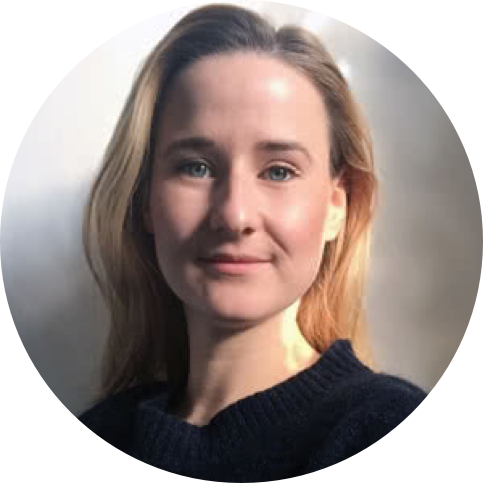 The Result: More organic users for every $ spend on ads
The ASO strategy PANTAFLIX implemented with the help of Perform-Apps and App Radar to connect their paid marketing efforts with ASO returned positive results.
Every marketing dollar spent on paid traffic now helps PANTAFLIX to acquire additional organic users both from search and from the category rankings. These organic users contribute to the overall customer-lifetime-value across all channels which helps the company to continue to reach their business goals.
Start your Own Success Story Now!
Sign-up for App Radar. Manage all your Apps efficiently
Create a Free Account