Seamless ASO Workflow for Collaborations with 3rd Party Translators and Agencies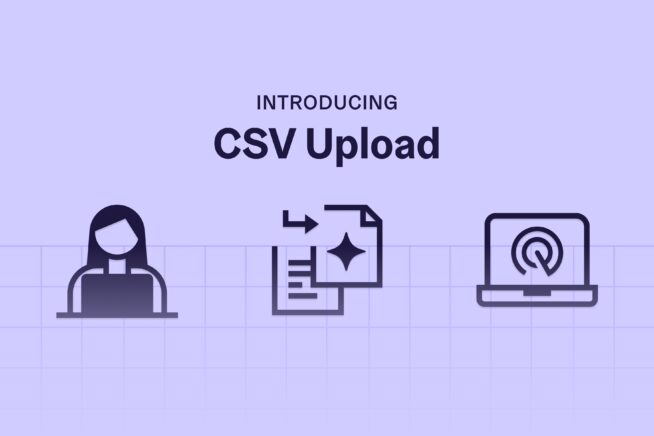 App Radar currently enables app developers and marketers to make changes to their app store listing information (app name, subtitle, description, keywords, etc.) and publish them to Google Play and App Store Connect. Previously, these updates had to be made directly in App Radar. But, our team realized that this option didn't fully support our goal of making the ASO workflow seamless for app development and growth teams. There was still a significant gap that we had to fill.
For companies using 3rd party translators or collaborating with ASO consultants, such as App Radar's app marketing team, having to make changes only inside App Radar was not seamless nor straightforward. As a result, our team found a solution: CSV Upload for Localizations.
The App Store Listing Editor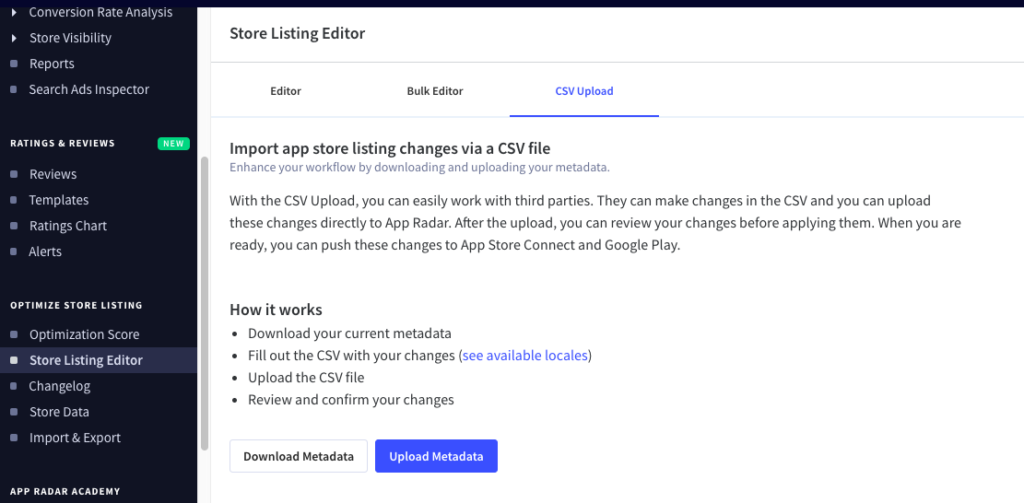 Firstly, we have made a new tab under the "Optimize Store Listing" section called Store Listing Editor. This update groups all of your store listing editing tools into a single page. Your Localization Editor and Localization Bulk Editor now live in here. App Radar's new feature, CSV Upload, is also found here.
How Do You Use CSV Upload?
The CSV Upload does precisely what it sounds like it does. The feature gives you the power to prepare all changes to your existing app locales and add new locales through a single CSV file.
The first step is to connect your app to App Radar. Your account will then reflect your current app store listing. Then download your existing metadata.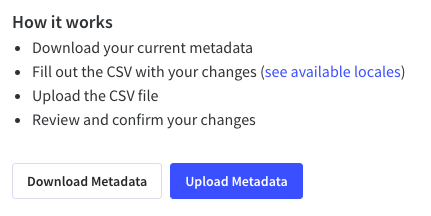 Once you've done this, you can go ahead and make changes to the CSV file, following the template format.

We've also listed every locale's code on the CSV Upload page. So if you want to add a new locale, all you have to do is create a new row with the respective locale code.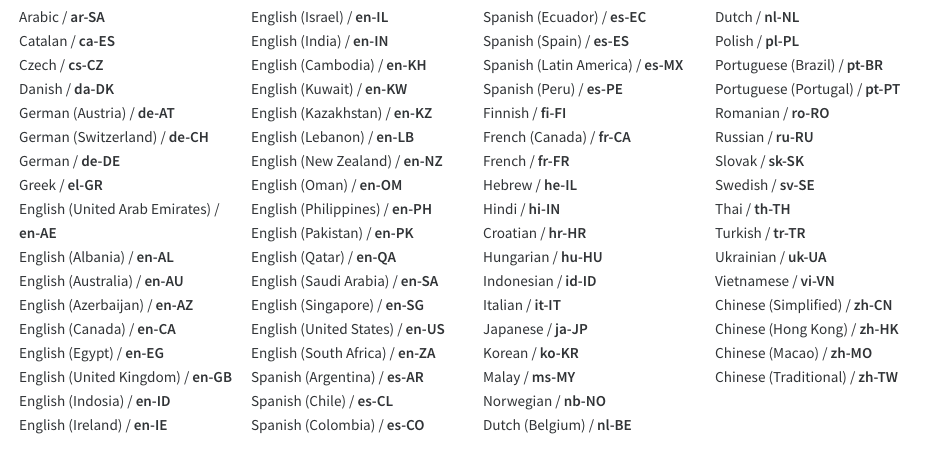 After you've uploaded the updated CSV to App Radar, you'll be able to review your changes, confirm them, and push them to Google Play or App Store Connect.



Why is the CSV Upload helpful for working with 3rd party translators and consultants?
With the CSV Upload, you do not need to give outside parties access to your App Radar account. They only need to make the necessary changes in a CSV file, and you can upload that into your account.
Also, when you want to add a new locale or get your app information translated, you can quickly download your existing metadata. Then you can send the downloaded file off to your translators. Have them do the translations in the same CSV format so you can easily upload the updated CSV into your App Radar account.
Publish Updates to App Store and Google Play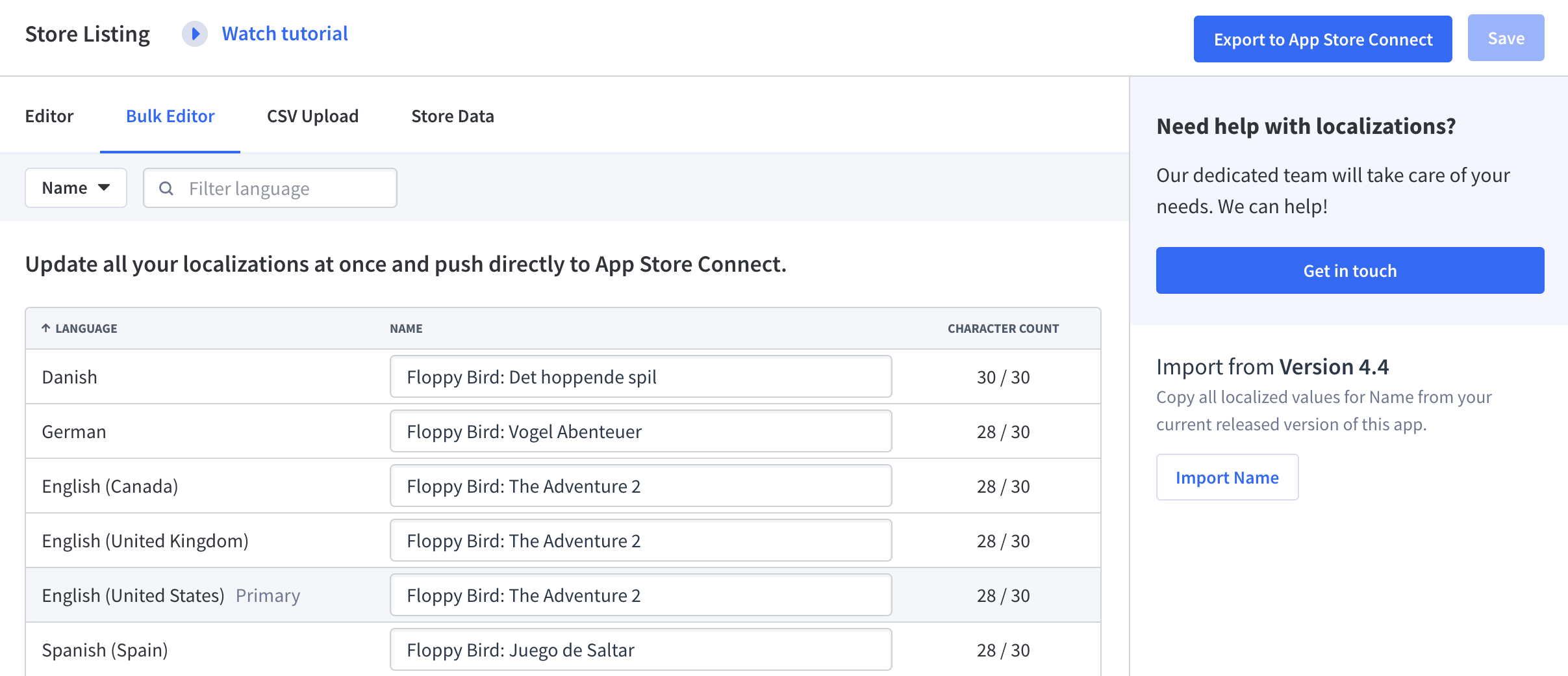 Make changes to your app store listing and localizations. Publish the changes from App Radar directly to App Store Connect and Google Play Console.
Create a Free Account