Releases • March 2, 2020
Media Manager: The Best Way to Manage App Screenshots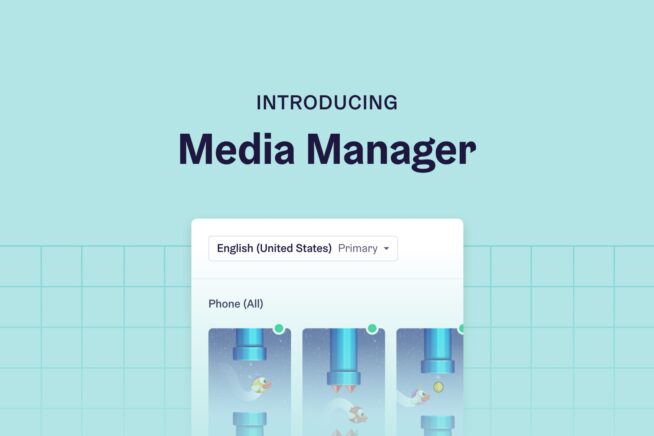 App Radar is now the complete all-in-one platform for App Store Optimization (ASO) and App Management. App Radar's ASO tool has given app developers, marketers, and publishers around the world the power to simplify their ASO and app management workflow.
So far, you've been able to:
find and implement effective app store keywords, 
publish changes to your App Name, Subtitle, and Description directly to App Store Connect and Google Play Console, 
track how your app ratings have evolved,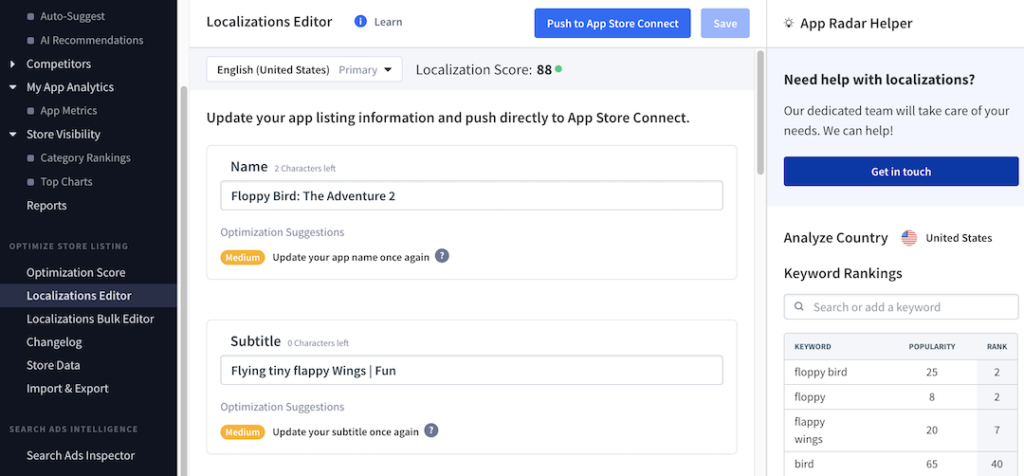 Now, your app management and ASO workflow get even simpler with the Media Manager.
Introducing the App Media Manager
The Media Manager increases app management productivity and supports exponential app growth. With it, you can upload localized app screenshots for every language and device size in just 1 quick click.
Use the Media Manager to:
Build a compelling storyline with easy drag and drop rearrangement.
React faster to upcoming trends, seasonality, and regional holidays.
Publish your new app screenshots directly to App Store Connect and Google Play Console.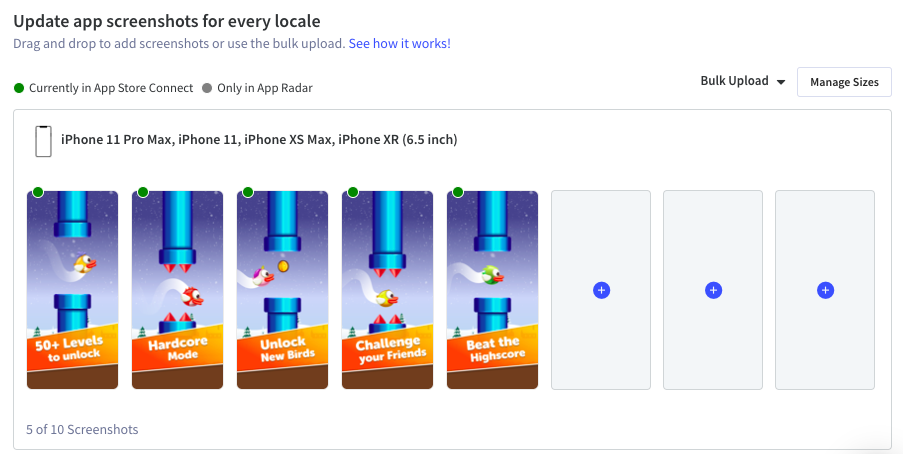 Integrate Localized Keywords
Along with the Media Manager, you can use the App Radar Keyword Finder and Tracker to discover effective keywords in every language. Integrate the best foreign keywords into your localized app screenshots to encourage more click-throughs and increase your app conversion rates for all app storefronts.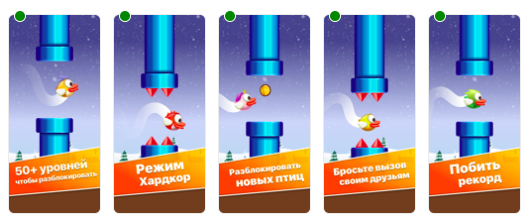 Identify the New Screenshots that Impact App Growth
With App Radar, you'll also be able to track, measure, and replicate your app growth efforts. Each time you change your app screenshots with the Media Manager, App Radar will track the update in your Changelog and App Timeline. Identifying if new app screenshots impacted app growth has never been easier.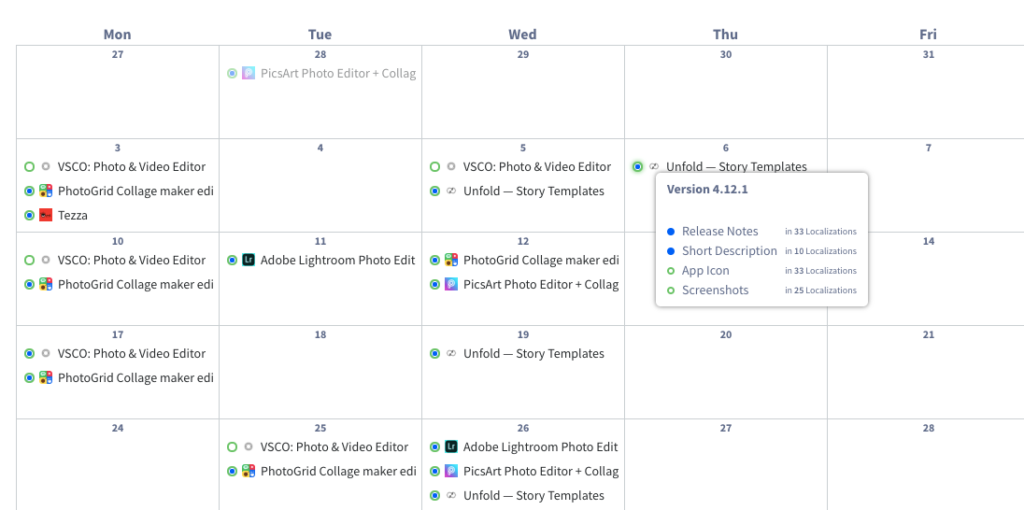 The Media Manager works seamlessly with the Store Listing Editor and Ratings and Reviews features. Together, they create a smooth and simplified app management workflow for you and your team.
First, find app keywords that will increase app store visibility and put you in front of the right audience. Then, update not only your app screenshots, but also App Name, Subtitle, Description, and more. Lastly, ensure your users remain active by replying to app store reviews. Do it all with the App Radar App Store Optimization Tool. 
How to Upload and Manage App Screenshots
Create a free App Radar account, connect your app, and head to the Creatives Manager tab. This is where you'll be able to manage your app store screenshots for every storefront.
Uploading App Screenshots for 1 Locale
Choose the locale that you want to edit and add the device sizes that you need. The required dimensions are auto-added to your account.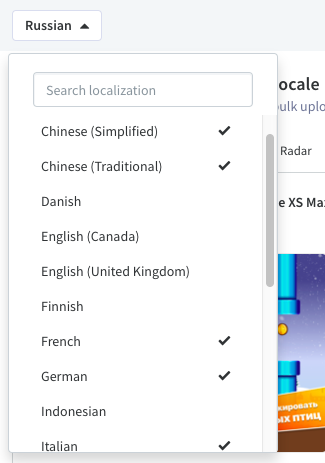 Then simply drag and drop screenshots to upload them. This works well if you want to edit only a single locale or single device size.
Bulk Upload Screenshots for Every Locale
To upload new app screenshots for every locale, you can bulk upload via a folder or zip file. There is a particular file naming structure that needs to be followed. You can download a file with all of your existing creatives. This file structure will serve as your template.
Once you've put together your file of new app screenshots, drag and drop or upload using the bulk upload function.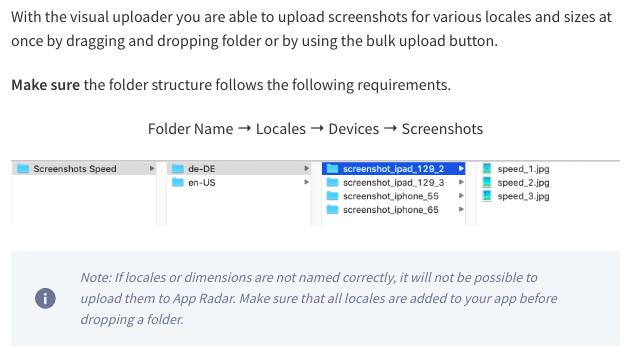 You'll be able to check all of the changes before applying them. When the upload has finished, you'll receive a success notification.
It's also easy to try out a new screenshot order in App Radar. All you have to do is drag and drop the images into new slots.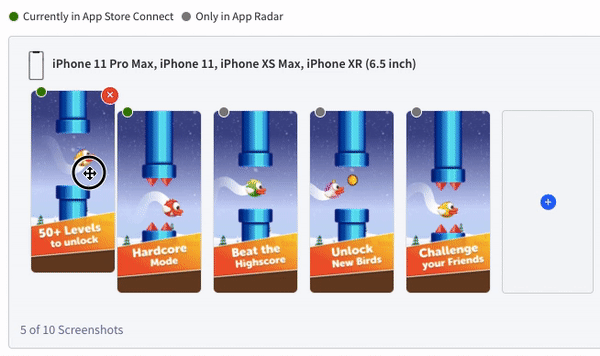 You're now ready to publish your new screenshots to App Store Connect and Google Play. Go ahead and press export creatives. Off they'll go!
Add, Manage, and Publish App Screenshots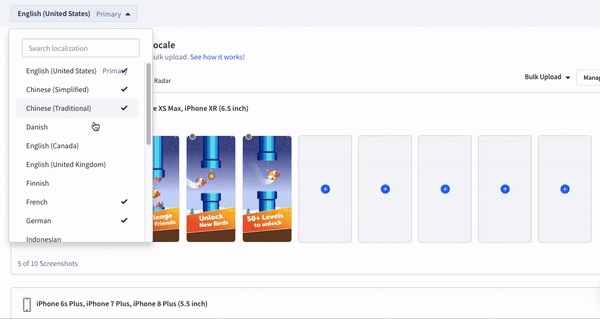 App Radar let you add, manage, and publish app screeenshots for every locale and device size in just a few clicks
Try it Today