Get Live Search Results with App Radar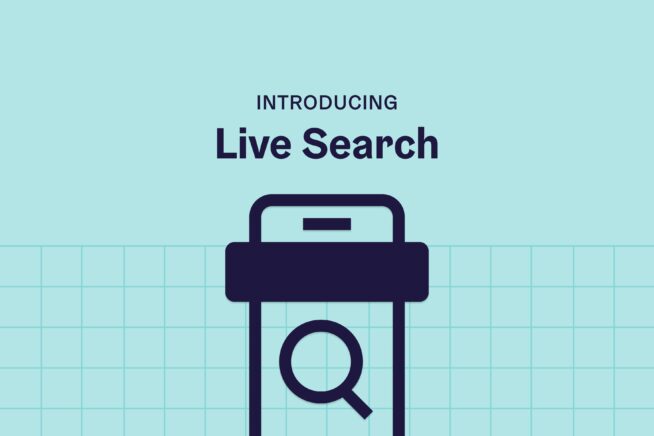 Having a platform where you can have all the information necessary for your next App Store Optimization is a must. Should I optimize for this keyword? Is this a difficult keyword to rank for? Am I getting real-time information? You don't need to worry about that anymore! App Radar is here to help you! Here's our new feature: Live Search.
Live Search
Inside the App Radar tool, there is an additional topic in the Keywords menu called: Live Search. There, you can choose a country, and do a search for a specific keyword within that locale. The result shows the real-time apps that are ranking for that keyword.
In other words, if you make a search on Google Play or the App Store for that keyword in that specific country, App Radar shows you exactly which apps are going to be displayed at that moment.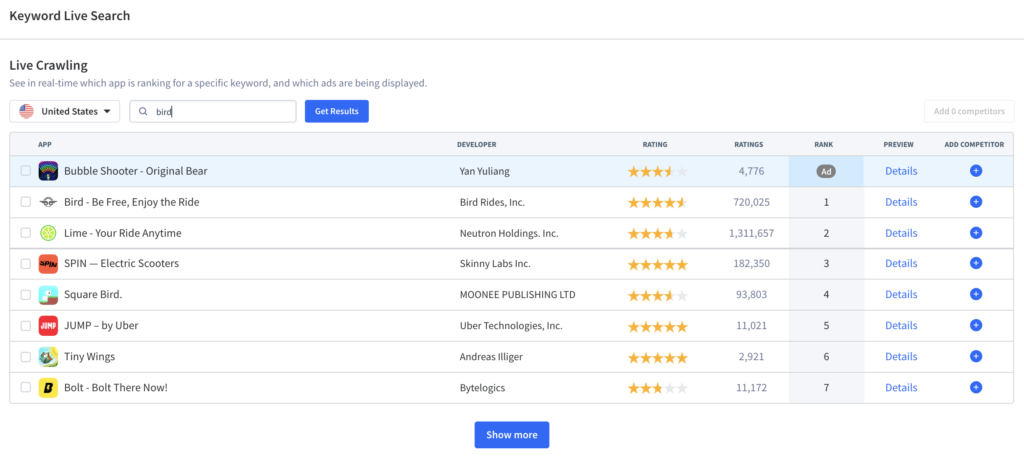 What do you get in our Live Search Feature?
After choosing your country and doing your search, you will have a list of the top-ranked apps for that keyword. For each app, you see the real-time rank position. In addition to that, you discover which app is winning the bid for that keyword, meaning, which ad is being shown for that keyword at that specific time.

If you want to learn more about the competitors that are currently on top, you can click on "Details" and automatically access our App Detail View. This way, you can get insights from your biggest competitors.
The Live Search in Action
With our new feature you can:
Find out if your app is on top-rank positions for your main keywords
Learn which apps are your main competitors
Get insights from your top-ranked competitors
Add competitors to your tracking list
Discover which keywords need more attention
Explore keyword trends in different locales
Check out our new feature
The Live Search is ready to be used, and you can start profiting from it today. This is a pro feature. If you are a free user or are still going to create your free account, no worries, you can try it out for free in our 7-day trial. So, create your free account and discover our Live Search today.
Grow Your Apps with Less Effort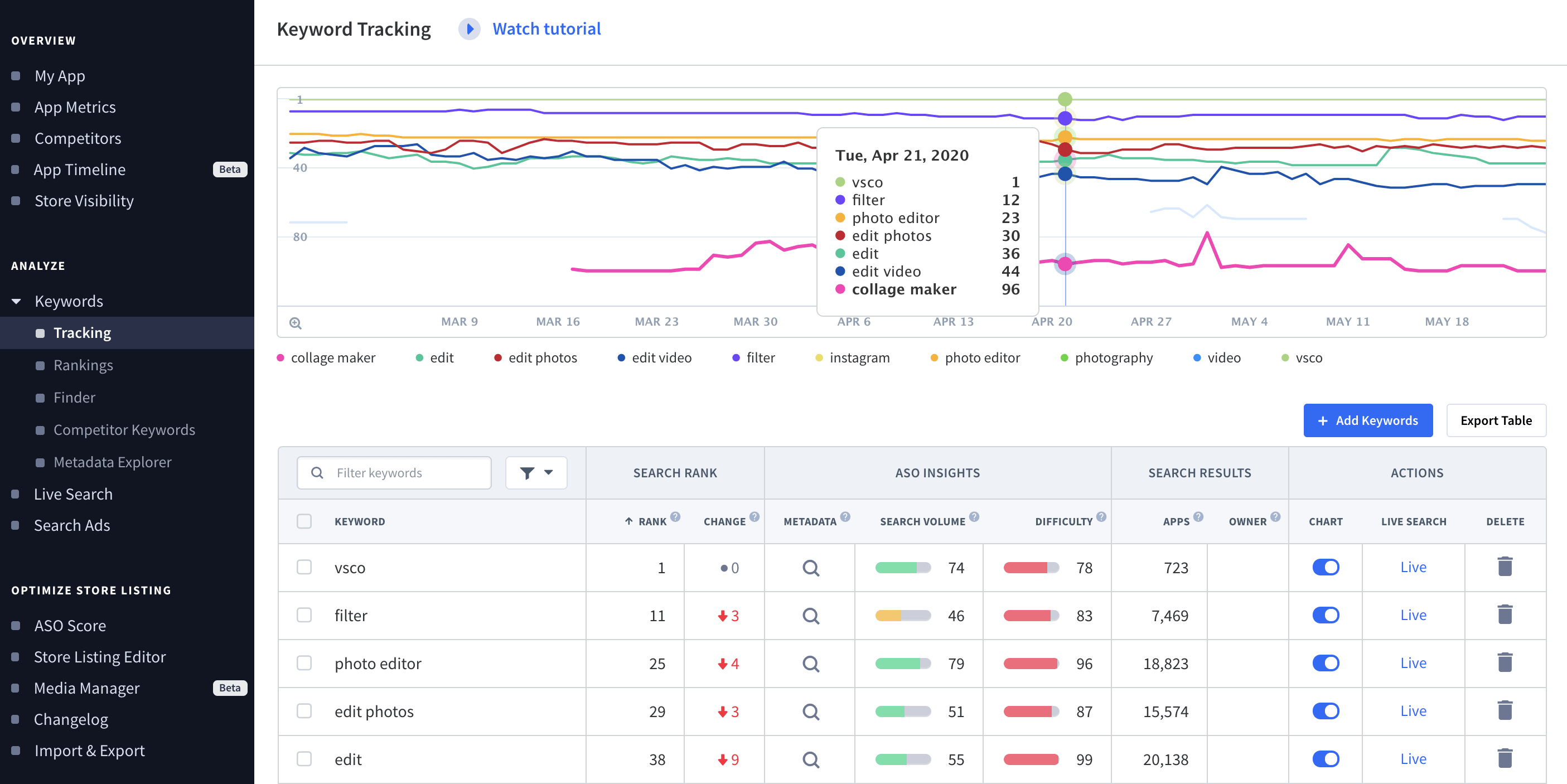 Find new keywords. Optimize all localizations. Spy on competitors. Track ASO changes.
Create a Free Account