Best Free ASO Tool 2020 | Your top App Store Optimization partner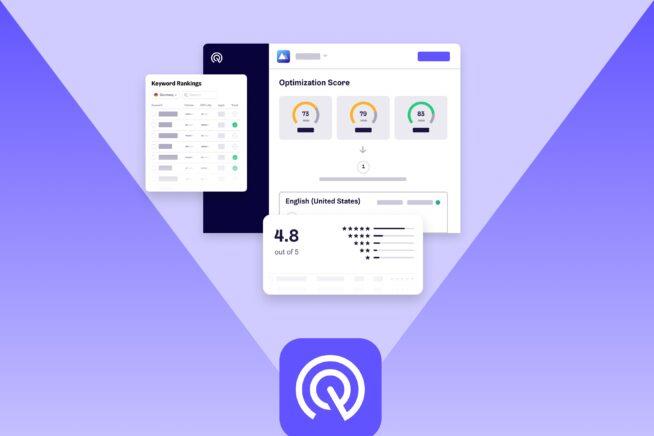 Many of you already know that App Radar is a startup, grown from the close-knit startup community here in Austria. Our founders, Thomas Kriebernegg and Christian Janesch, started App Radar in 2015 after they realized the painstaking process of manually executing app store optimization. For an app with 10 different localizations, manual optimization can take more than 10 hours to complete. The App Radar ASO Tool has earned our clients more than 50 million organic installs and saved more than 10,000 hours of work.
It quite a success but startups never stop. So we're certainly not settling here.

Today, each and every member of the App Radar team is pumped full of adrenaline. Why?

Because we're officially launching the brand new...
FREE App Radar ASO Tool
And we're launching it for you
For all the student and startup app developers out there that can't afford to spend the extra hour optimizing for another app localization because you've already been up for 36 hours straight. For those that can't afford to shell out the extra dollar because you're on your last pack of instant noodles with only $50 left in your bank account. We've been there too.
ASO is inseparable from app success. It's the only strategy that guarantees continuous organic traffic and exposure. But it's currently not cheap to execute in terms of time or money. We know you're already working hard enough to bring innovative apps into existence. So we don't want you to have to worry about ASO or pay a dime on software that automizes the process. We want you to do what you do best: create, develop, and grow.

Our free ASO Tool sizes up to other known paid models. You'll be able to:
See how your app is ranking for app store keywords
Find new keywords and get keyword inspiration
Spy on competitors and find out the keywords their apps are ranking for
Know when your app and competitor apps are in the top charts
Add app localizations and make localized ASO updates in one click
Receive ASO score and recommendations on how to further optimize for each localization
Track app updates to see which changes are contributing to app growth
Push as many updates as they want to Google Play and App Store.
Grow Your Apps with Less Effort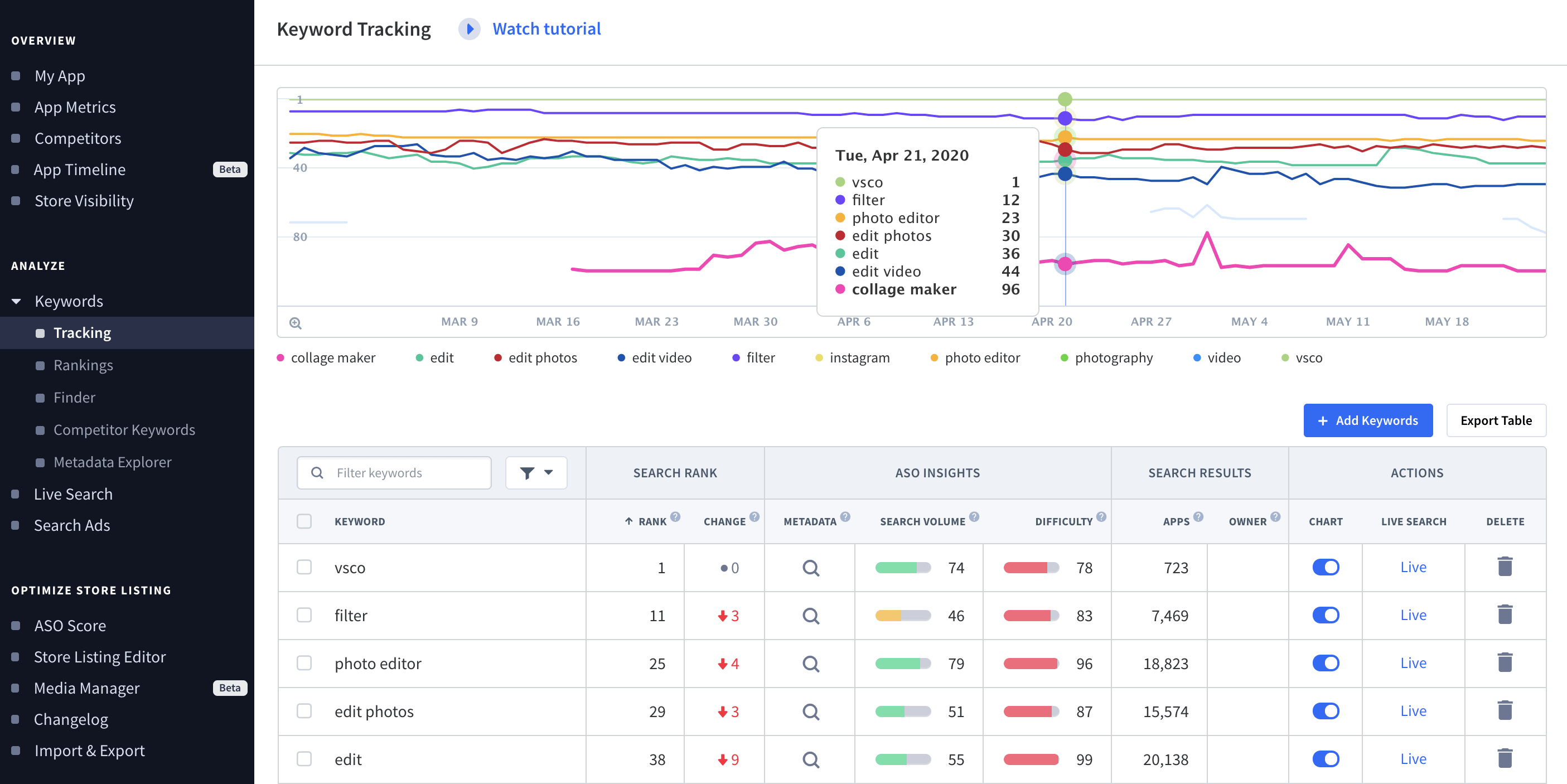 Find new keywords. Optimize all localizations. Spy on competitors. Track ASO changes.
Create a Free Account