Google Play Announces Slower Than Usual App Review Times
As a result of Covid-19 people around the world have needed to switch to flexible work from home schedules. Google is no different. They announced that due to changes in work schedules, Android app review times may be a week or longer. Publications like TechCrunch and 9to5Google have also reported the delay in app review times from Google.
Android developers who are publishing mobile apps in the Google Play store should be mindful of this extended review time. It's especially important if you are planning to release any crucial or time-sensitive updates to your app or store listing.

The notification from Google can also be found in the Google Play Help pages.
Apple Will Closely Review Apps Submitted with Covid-19 Related Content
Although Apple's review times have so far remained the same, they announced that any app containing Covid-19 related content will be closely reviewed and monitored. That includes mobile apps with the intent to help people reach the resources they need during this time, as well as informative news sources. To keep information reliable, Apple says that apps offering anything Covid-19 related should be presented by organizations such as, "government organizations, health-focused NGOs, companies deeply credentialed in health issues, and medical or educational institutions".
Also, any entertainment or gaming mobile app using Covid-19 as their theme will not be approved by Apple. Then for App Store Optimization purposes, "Covid-19" should not be used as a keyword in any metadata field when you submit a new app or a new app version in App Store Connect.
News, Communication, and Health & Fitness Apps Trending in the App Stores
Additionally, we've seen an increase in downloads for news, communication, and health & fitness apps.
Using App Radar's ASO tool, we can see that Zoom has become the #1 free app. Right now, People are need alternative ways to communicate with each other. Consequently, conference call apps, like Zoom, have been gaining popularity in the app stores.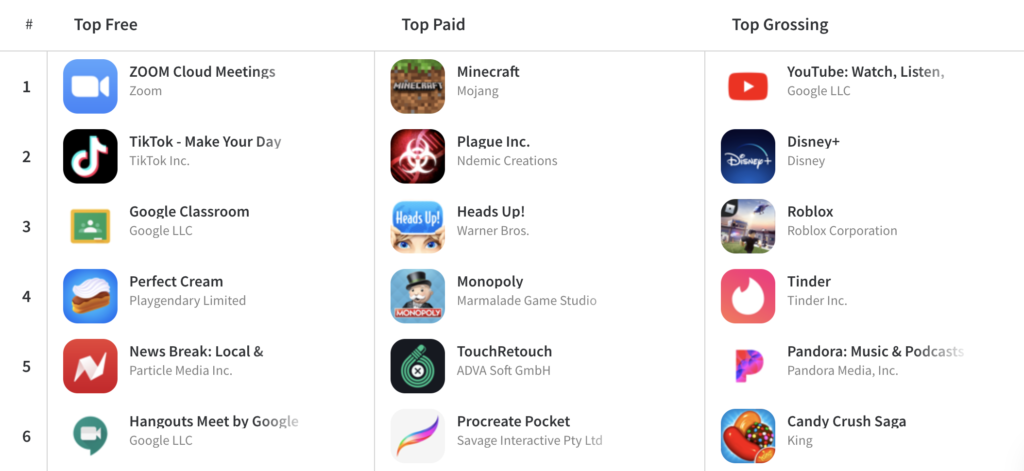 Another app that people have started downloading and using is Google Classroom. The app was made by Google to help teachers and students connect virtually. Google Classroom is now even featured in 32 countries.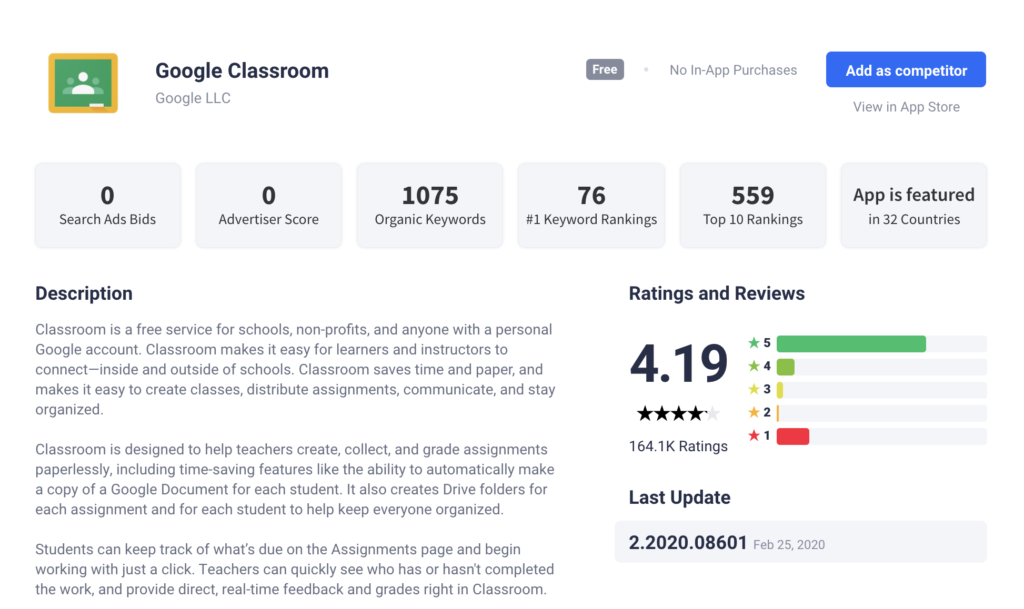 Apple has also been featuring meditation apps, relaxing games, and workout from home apps. The Today tab has been filled with editorials about apps people can use while they are staying at home and social distancing.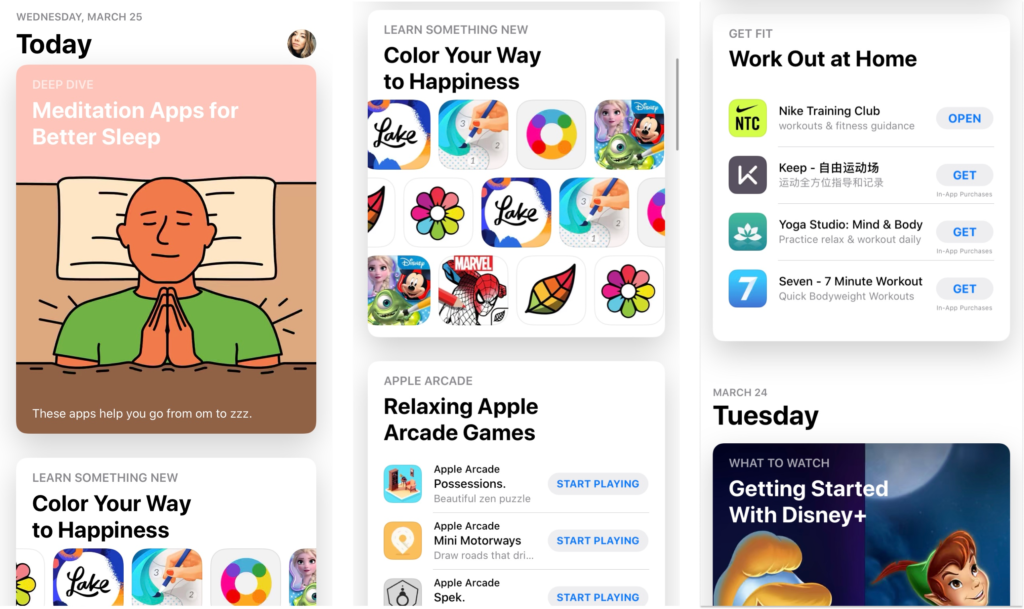 To keep up the app store top charts and features, create a free App Radar account.