The Apple App Store and the Google Play Store combined offer more than 4 million apps. There are now apps, be it mobile banking, travel booking or finance management, for almost any task. A person searching through the app stores has dozens of choices for any said category.
To say the mobile app market is a saturated one would be a huge understatement in 2019. For this very reason, mobile app marketing is essential for all app businesses.
Still, mobile app marketing can be tricky. So it comes at no surprise that many marketers tend to make fundamental mistakes when tackling mobile app marketing.
Get on the right track by avoiding these common mobile app marketing mistakes.
1. Not Having a Mobile App Marketing Plan
Even before you start to develop your app, you need a plan. Research is going to be your best friend here. Like with any other market, entering into the app market requires having a research-backed business plan.
First, you have to see if there's demand for the app you're creating. Is there a void in the market your app is filling or are you going up against existing competitors? If so, how many competitors will you have?
This is the process in which you determine your app's unique selling point. A unique selling point or USP is collectively the features and functions that separate your app from the rest.
Your USP should answer this user question: Why should I install this travel booking app instead of another?
Entering into the app market requires having a research backed business plan.
After you've established an app idea and its USP, you have to find your target audience, people who are going to be interested in installing your app. A target audience guides app design, development, and marketing strategies.
When you go in without a plan you put yourself at high risk of wasting time, money and other valuable business resources, like your sanity. A plan provides a clear outline of where you want your app to be going, who you want your app to be used by and how you want to market your app. Setting achievable and quantifiable short and long term goals will help you keep track of the progress you're making with your app efforts.
So having a fleshed out mobile app marketing plan is going to be exceptionally important for your app success.
2. Ignoring App Store Optimization (ASO)
App store optimization or ASO has long been brushed off in the past, but no longer. People are starting to wake up to the power of ASO. It is by far the best way to increase organic traffic for your apps. More than half of app searchers find apps through app store search. ASO is what gets your app from the bottom search results to the sought after top spots. Simply, ASO helps people find your app. If no one knows about your app how are they ever going to install it?
A few major ranking factors that affect your app's ASO are:
Keywords: Relevant keywords get your app in front of the right audience, people who are looking for your app. You can find keyword inspiration by searching on the internet, looking at competitors or using our the keyword finder in our App Radar ASO tool.

App Title: The app title should include main keywords as well as a clear description of what your app does. A clear app title helps people recognize that they've found the right app for what they were looking for. You can clarify your app's purpose further in the app subtitle. Your app title and subtitle should contain terms that people would think of when searching for your app.
App Screenshots: Visuals make up the majority of a first impression and a first impression greatly influences the decision to install an app or not. Because of this your app's icon and app screenshots need to be well designed and also communicate the USP. There are several layouts to decide from when it comes to app screenshots. What's important is that you choose a layout that's best for your app, one that highlights the main functions and features of your app.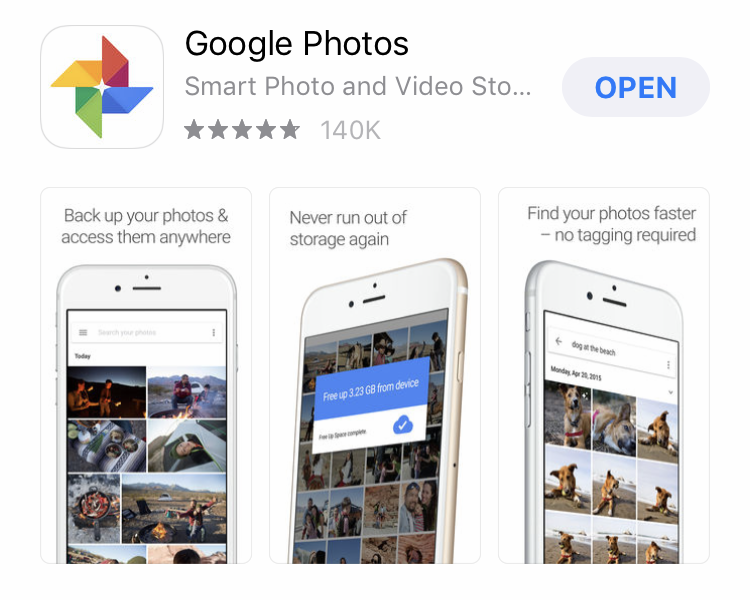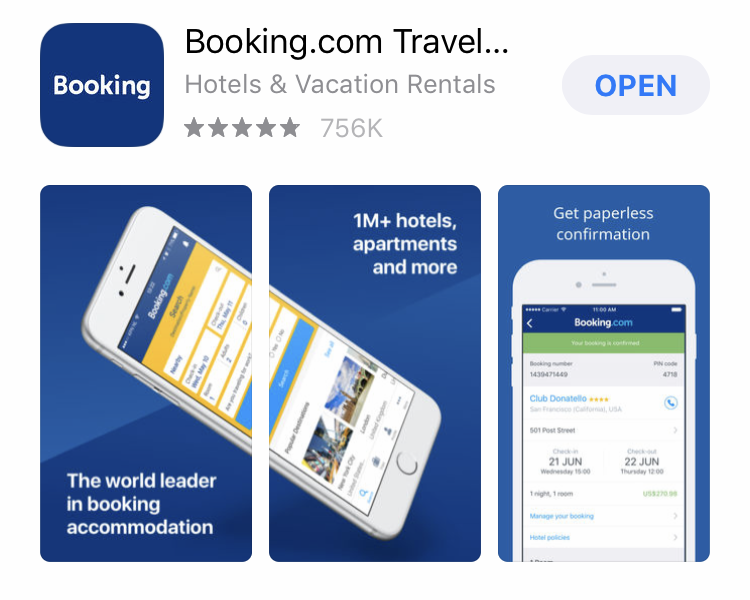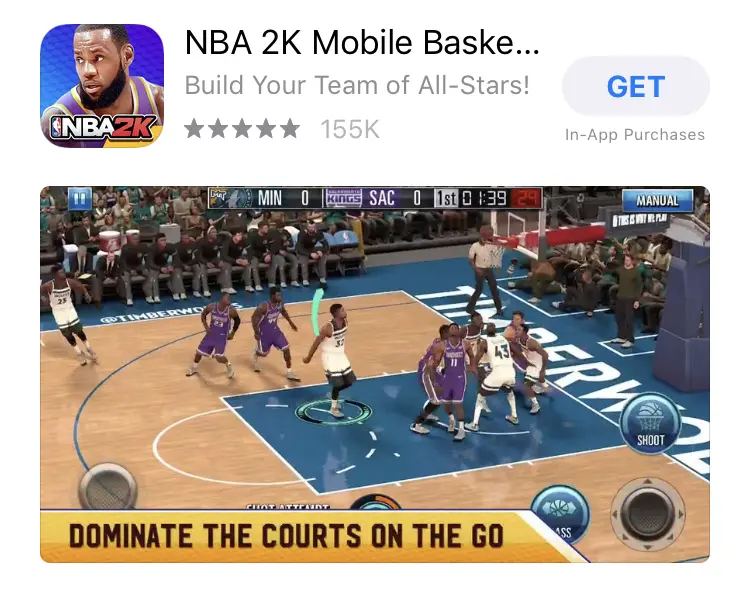 In App Purchases: The title of in-app purchases are also considered keywords and used by the app store algorithms to rank your app. So make sure that if you have them, your in-app purchases are named appropriately. Use terms that relate to the main function of your app as well as those people would use to search for your app.

Reviews and Ratings: Apps with positive reviews and ratings are ranked higher in both the Apple App Store and Google Play Store. Pay close attention to your reviews. They're the one part of ASO that you are not totally in control of, meaning you need to take control whenever you can. Do this by responding to reviews and considering improvements that your users have suggested.

Another advantage of ASO: it cuts costs. Since it brings in continuous organic growth, you'll be able to decrease the use of paid ads and other paid user acquisition channels. In addition, ASO allows you to widen your app's reach. An app that is optimized for multiple app stores in many countries and in different languages gets installs from all over the world instead of in just one place. Ignoring ASO would certainly be a big loss for you and your app.
ASO allows you to widen your app's reach. An app that is optimized for multiple app stores in many countries and in different languages gets installs from all over the world instead of in just one place.

3. Forgetting About Your User
Never never never forget that your app is for your user, not you. I know it's hard to let go of something that you've worked so hard on, even if it's little bits. However, a successful app is one that fills users' needs and in this day and age, goes above and beyond with great design as well. That means that you're going to have to take the backseat sometimes and follow what your users want. Changes that you want to make to your app may not be attractive to your users. And vice versa.
Snapchat, for example, received enormous blowback when they completely redesigned their layout back in 2018. Snapchat users became outraged and confused. They didn't understand the new layout, which presented stories in no logical order and separated friends from brands. Social media fires ensued, a Change.org petition, which more than 1.2 million people signed, was circulated and both Snapchat's earning and users dropped. All of this because Snapchat forgot to put their users first.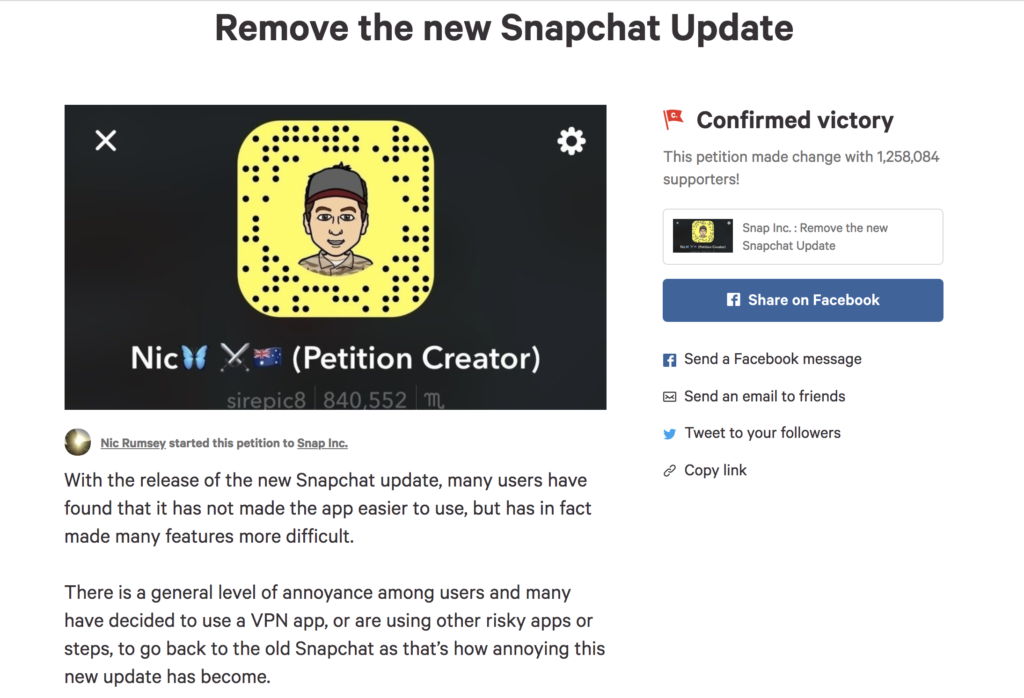 When you're making changes to your app or when you're at the beginning stages of developing your app, don't be afraid to turn to your users and target audience. Send out surveys to see what further features they want and what designs they would like to see.
Your users are the ones using your app, so you should be putting them and their needs first. By listening to your users and fixing their pain points, you make your app much more enjoyable for them. As a result, your app will earn positive reviews and loyal users.
4. Not Offering Your Mobile App Users Enough Value
The mobile app form does not match all functions. Apps are designed specifically for mobile devices. So, tasks that can easily be done on a small screen are perfect for an app. The form must fit the function.
It's pretty difficult to write up a 10,000-word essay on your phone. Doable but difficult. It is still also tiring to go through any kind of registration or check out process on your phone.
Entering large amounts of data on a mobile device is straining and quickly becomes burdensome. Apps that do well are among those that can be easily used daily or at least weekly. These include social media apps, messaging apps, utility apps, entertainment apps, and mobile games.

If your app doesn't serve an easy or necessary daily or weekly purpose than it's not offering enough value. Attention spans have become short and people are likely to forget about your app when they are not reminded of its existence every day. An app that is meant to be used monthly or quarterly has close to no chance. Its users have already forgotten it.
People now have short attention spans and are likely to forget about your app when they are not reminded of its existence every day.
This doesn't mean that apps meant for daily and weekly use automatically offer value to their users. You have to communicate to your user why your app deserves a long-standing spot on their mobile device. We've come again to the USP. Why should someone install your app and not another?
Say a person doesn't have your app yet. Then you should be placing an "install app" call to action in front of them and communicate the USP. If your current product lives on desktop and you want people to transfer over to your app, make it clear on your website that you offer an app and prompt the installation. You can also create a banner notification on your mobile site that notifies visitors to "view in app".
Once a person has installed your app nudge them to check out all the features. These nudges usually come in the form of notifications. Push notifications are a great way to get your users to engage. Push notifications should offer value too. Random and useless notifications only serve to annoy. And that brings us to my next point.
5. Bothering Your User Too Much
Too many notifications are going to get on anyone's nerves. It's annoying to have your phone go off all day only to discover it was a bunch of useless notifications. There's a thin line between reminding your user to come back to your app and pushing them towards uninstalling your app. I'm guessing you're trying to avoid the latter of the two.
The same goes when asking for feedback or reviews and ratings. We talked above about the importance of listening to your users and taking their comments and critics into consideration. The best way to get feedback from your user is to ask them. You can easily do this in your app, through an email, on your website and even on social media. However, asking all the time for feedback is only going to drive your users away.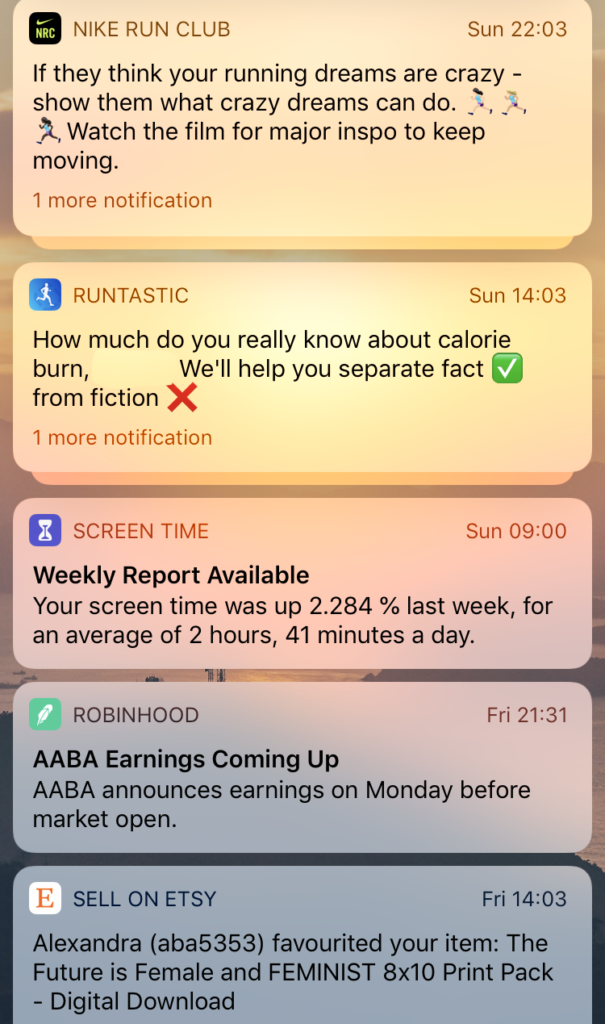 Organize notifications that have a purpose. Every notification you send out needs to make sense for your user. What is it doing for your user? What value is it providing? This logic applies to other forms of customer communication as well.
Large amounts of emails will put you in the spam folder. Send emails when you have an important announcement, when you're trying to save an abandoned cart, and when it makes sense. A valueless email carries no value for you or for your user. Get rid of them now.
You should approach Social Media the same way. What is the purpose of your social post? Is it informing your audience about something? Is it offering some kind of entertainment?
There's a thin line between reminding your user to come back to your app and pushing them towards uninstalling your app.
Giving your users a little nudge to come back to your app is advantageous. But, be careful not to go too far or else your users are never coming back. People don't mind being bothered if it's something important or useful. They do mind when the interruption is irrelevant and useless or simply just too often.
Mobile App Marketing Strategies Summary
App developers and marketers can make these mobile app marketing mistakes can be made at any stage. It's good practice to check and recheck yourself with every app update and app marketing campaign.
Draw up an outline before any execution. Having a plan will keep you on track. Do not, at all costs, neglect ASO. It is your largest source of organic traffic. It also saves you user acquisition costs.
And lastly, keep your users in the front of your mind. They are the star of your app. Without them your app is nothing. Avoid these common mobile app marketing mistakes and you're on your way to the app stores' top charts.
Looking For More?
App Radar's app growth expert team guarantees results
Contact Us Today