App Radar Rated as Top User Acquisition Company 2020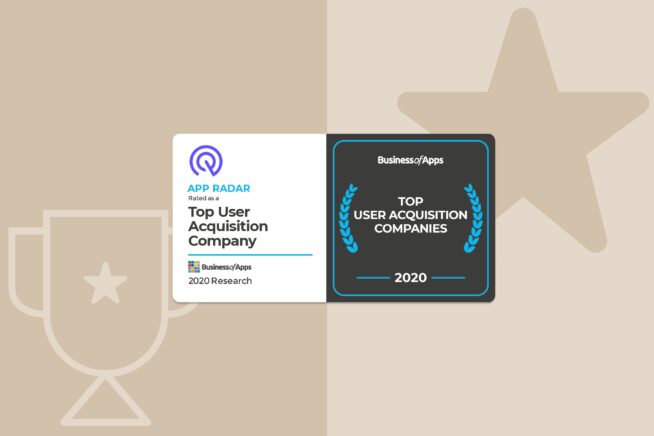 Business of Apps has selected the best app store marketing tools in 2020 that help you to grow your apps and - drum roll please - App Radar is part of that list!
App Radar's motto is to make apps more successful. Being recognized as one of the best tools available in the industry shows that we are really taking our slogan into action.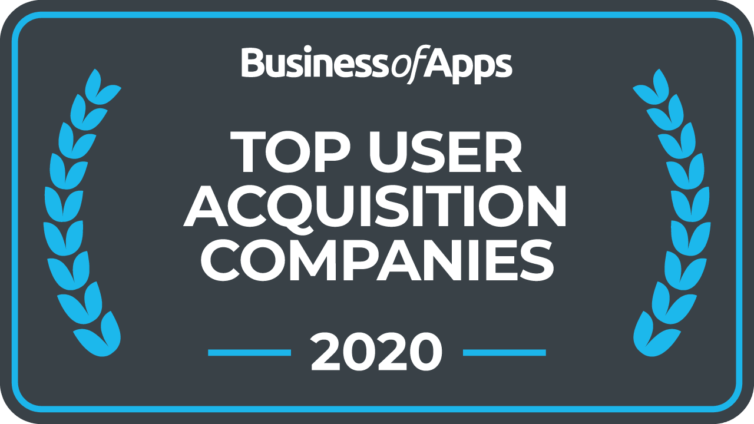 Mobile user acquisition is a combination of marketing activities that will bring the right users to your app, meaning people that are interested in what you are offering. This is a really important topic because when you attract the right people to your app store listing, it's very likely that these visitors will convert into users. If you are familiar with the topic App Store Optimization, you know that a high conversion rate will help your app rank higher in the search results of the app stores.
App user acquisition is a big subject for every mobile app and game, and it's not only about conversion rates. After developing an app, your main goal is to get people to know your app. However, the mobile market is saturated, so it's very hard to stand out. Thankfully, there are many tools out there that can help you exactly with that.
Top User Acquisition Companies 2020
It's difficult to choose the best tool that meets your exact needs. However, to make your life easier, Business of Apps selected the best app marketing tools that can help you to grow your app. We are happy to announce that App Radar has the Business of App seal of approval by being part of this list together with other great companies like App Annie, Gummicube, App Growth Network, and other big names.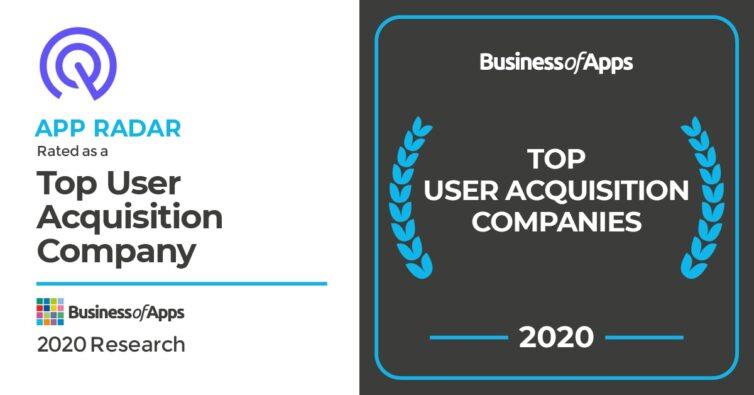 With App Radar, you are able to check the keywords your app is ranking for, find new keywords, spy on your competitors, make changes to your store listing, and much more. If you don't have an account yet, you can start now for free.
If you are curious, you can check out here the full list with all the best app marketing tools.