How to Supercharge your App Marketing for Halloween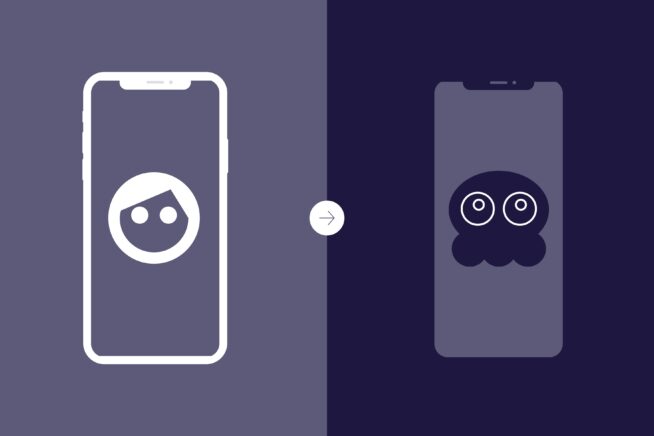 Jack-o-lanterns, witches, black cats, and bats are some of the things we can find around us at this time of the year. Halloween lies ahead and marks a time of the year, where people are extensively using their smartphones. There are several parties all around - people are motivated and having fun. This vibe is noticeable throughout our daily life and on the app stores too!
So let's have a look at how to make use of this Halloween hype and make your app marketing strategy ready for the upcoming season of parties, holidays, and boosts in app installs.
Wear your app costume - Revamp your app store page
People discover apps in various ways - whether it's app store browsing, search, or stumbling on Facebook ads. Your goal is to get your potential user's attention.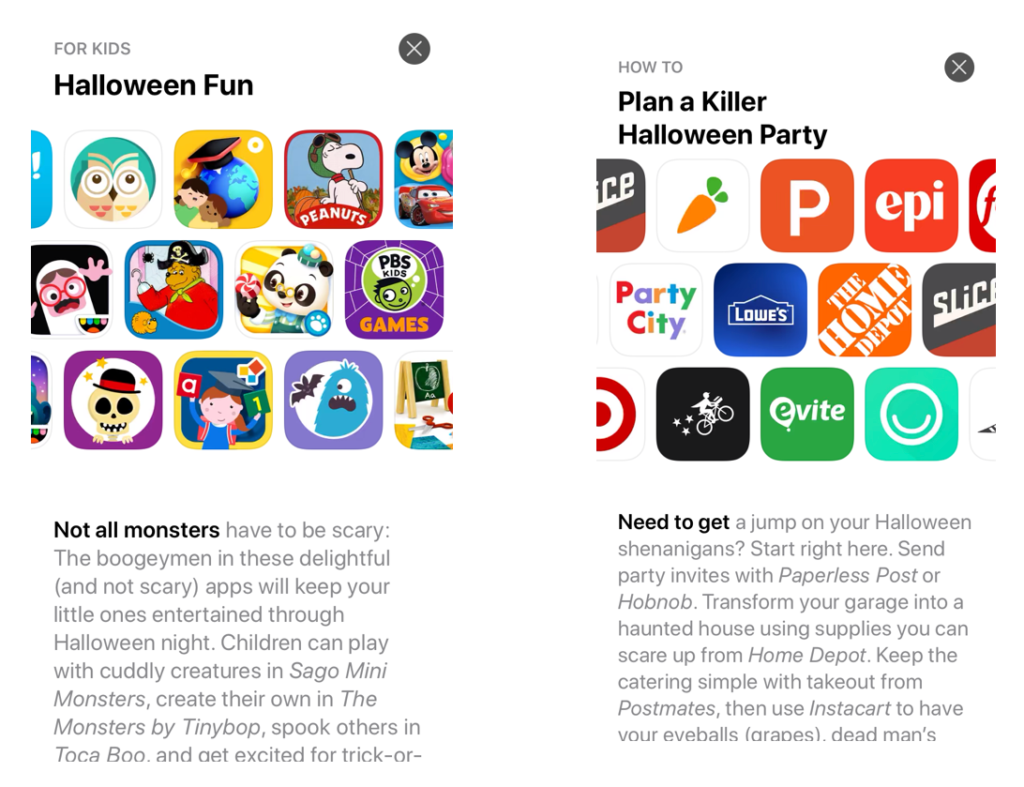 Holidays and special events like Halloween are the best time to polish your app store page. Create a unique icon, fitting the vibe of Halloween. Prepare an attention-grabbing image and a video that showcases your app's benefits mystically or funny way.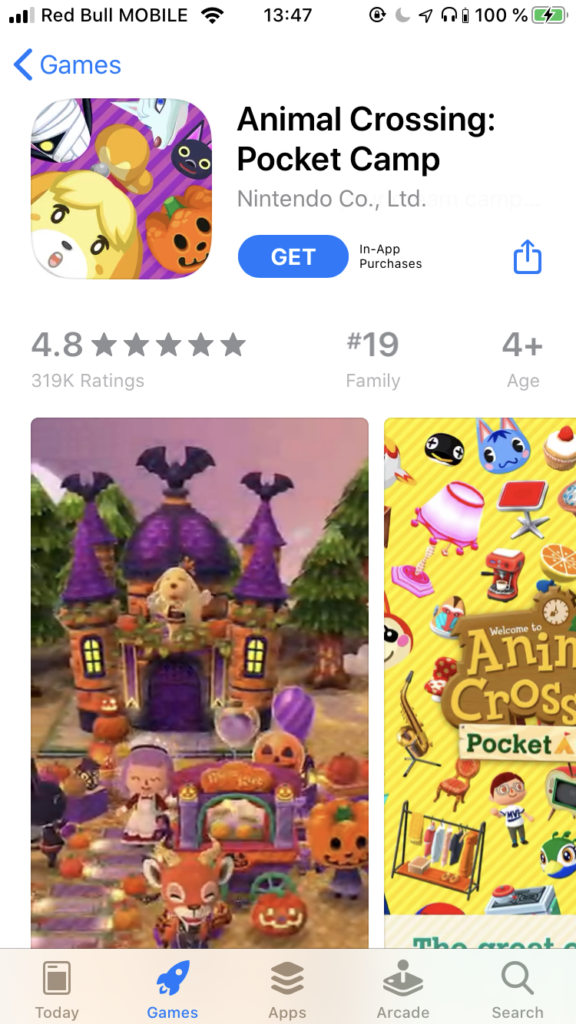 See also:
The Ultimate Guide for App Store Screenshots
If your app can engage people in Halloween with new features, you should let them know that. Do you offer filters for photos with Halloween themes, recipes of Halloween food, decoration tips, or anything else that can attract the user? - Showcase it on your app store page and visuals.
Tip: Keep in mind, that you can't update your metadata without releasing a new app version in the App Store. Consider enough time for the release.
It's a Spooky Season - App Launch
If your app has everything to do with Halloween, why not take this chance to launch it? People are hyped about Halloween. Hence, the interest in apps with this vibe is also higher. Take the chance to create a creative and nice app launch campaign, and make good use of the Halloween month.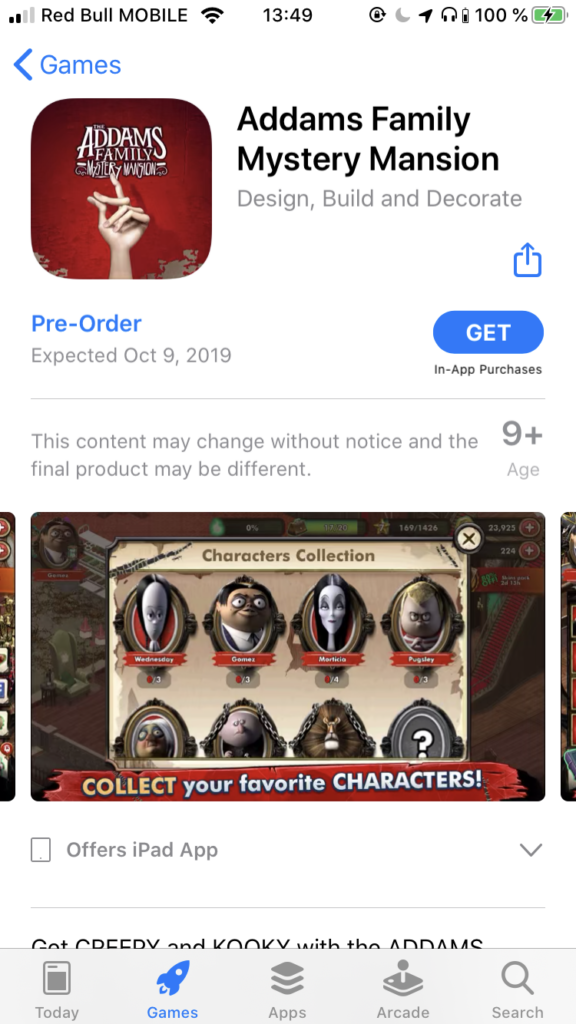 Halloween special - Prepare new in-app purchases
You might work on your app and change it to the theme for the season with a goal in mind. You can have some in-app purchases especially for Halloween, or an offer for subscription only for this season. You can give different benefits for the season and invite the user to come to check it out with a push notification that has the Halloween vibe. This will probably make the user curious to open the app and check it out.
Trick or treat - Get your app in front of more people
CPI campaigns might be a good deal to extra boost your app installs and get some 'candy' in this season. Create online Halloween ad campaigns showing the offers so that the users feel curious about it. They will certainly identify themselves with the campaign since they are also in the same vibe. Another possibility that is quite affordable is to make use of Instagram Stories. Work on an appealing Halloween image and invite the user to visit your app page.
See also:
How to Use UAC for App Marketing
What are Apple Search Ads?
Make your app visible - It's time for a keyword update
A lot of app users find apps through browsing the app stores, so you can stand yourself out using a Halloween unique icon and a special offer written in the description. However, the majority of app downloads are the results of specific search queries.
So, when was the last time you renewed your mobile game's or app's description, keywords or app name? If you want your app to be visible in the app stores, you need to publish app updates regularly. And this is the best time for it. Use the moment when you push new features to your app and make sure to prepare your metadata to boost your search ranking positions.
Tip: If you wish to supercharge your app store page and prepare updates with a few clicks only, get your App Radar account now.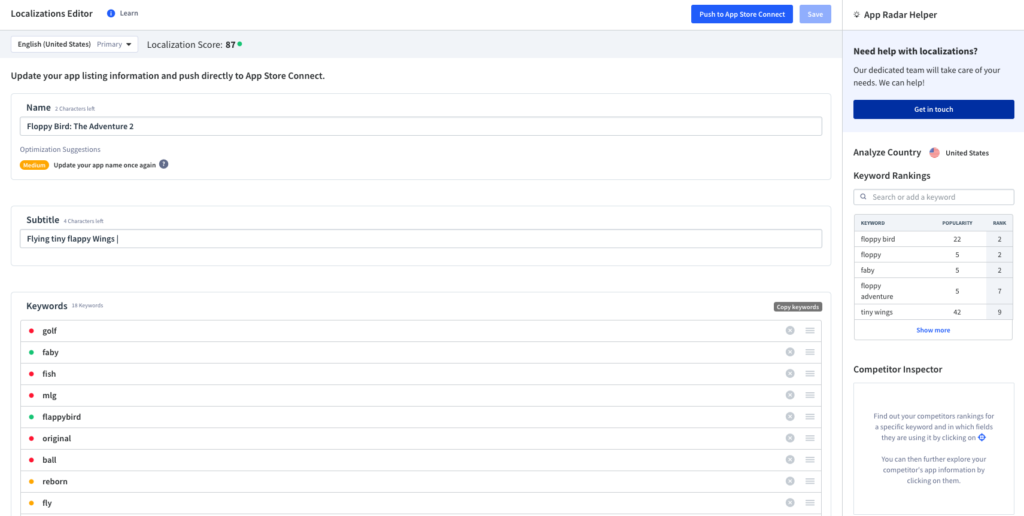 Invite people to the app party
This is the time to focus on low engaged users. So why not trying to attract them with a special offer. A good way to let them know is to use push notifications. Come up with creative Halloween notifications messages to remember users about your app or talk about awesome features. However, don't forget to attract new users too.
Use the possibility to profit from the season and reach new users is by contests and offers. Viral costumes in social media or giveaways with Halloween theme will probably engage the current users and spread the word about your app. Hence, you can do a costume contest in which the winners will get a free subscription. Another one might be a Halloween recipe contest, in which the winner would get a one-year subscription. These are reasonable actions that can draw a lot of attention to your app in the holiday season. You can also do that with the help of influencers that talk to your brand.

Let's start!
Don't think that just Christmas and New Year's holidays are the seasons to engage. Take advantage of other small celebrations that also attract a lot of people around the world. Start today, plan your Halloween action, you still have time. Optimize your app, create a special offer, spread the word about your it and happy Halloween! ?
No Time to Design?
Let Our In-House Design Team Handle it
Contact Us Today