App marketing for Black Friday 2020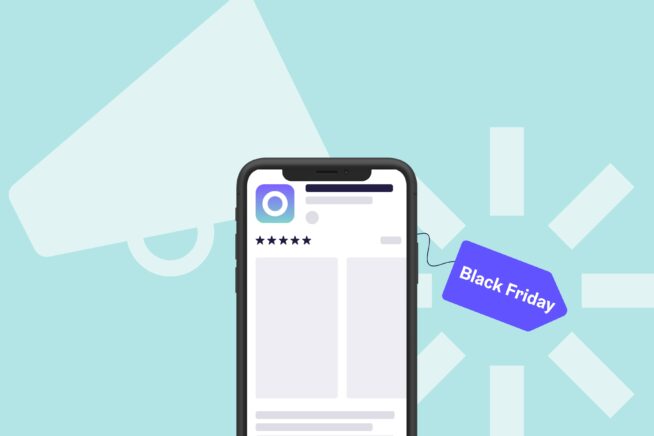 2020 is an exceptional year. Despite the worldwide challenge of COVID-19, holiday shopping with Black Friday, Cyber Monday, and Christmas is still happening with the impact being difficult to predict.
Why to promote your app on Black Friday?
Holiday promotions mostly include discounting the prices and offering special deals in order to encourage more purchases. The reason behind promotional offers is simple - the feeling of urgency and fear of missing out by limited-time deals. This creates a focused time period for you to drive new growth through user acquisition and engagement.
There are three main reasons why your app or game could benefit from Black Friday promotions:
Attracting new app users with promotional offers in app stores
Convincing users who haven't yet purchased to make a purchase
Turning existing customers to repeat purchases
Top category for Black Friday - Mobile Games
Black Friday sales for the games category has been strongly growing year by year. In 2019, it took 68% of all user spend on the Apple App Store and 84% on the Google Play Store during Black Friday, according to SensorTower.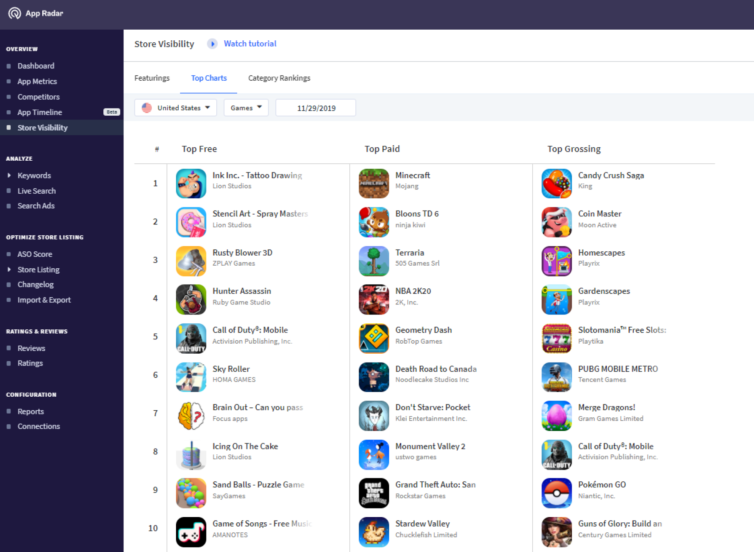 Popularity of "Black Friday" keyword in app stores
The popularity of Black Friday varies around the world, and so do also the search volumes for keywords. The graph below shows the search volume for the word "Black Friday" in the Apple App Store at the beginning of November. There's clearly more early interest in China and Brazil compared to Germany, for example.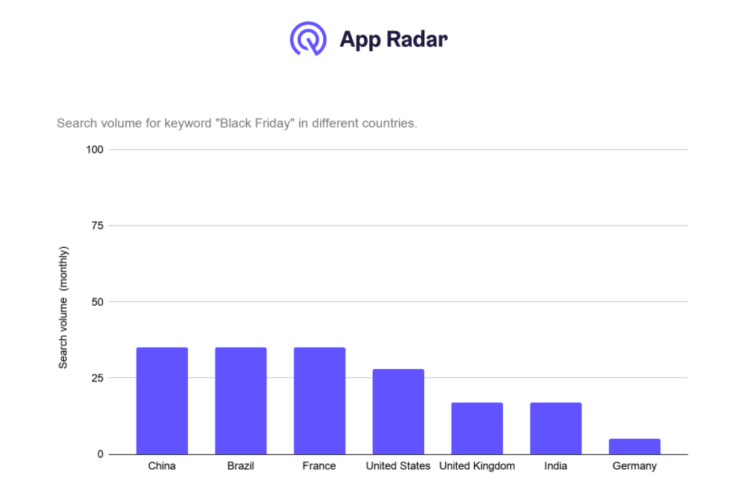 Tip! Use App Radar to analyse user interest and to find out which keywords to use in your app store listings across countries.
How to promote your app on Black Friday?
As with every marketing campaign, it's crucial to plan your activities upfront. The most important aspects to think about:
What's your app promotion about?
Which promotion channels are you using, and when? (incl. app stores)
What will the visuals and messaging look like?
What are the targets, and how do you measure success?
Promotion ideas
There are various ways to implement promotional offers for your app, but surely you need to find the suitable one for you. Businesses even tend to offer different types of Black Friday deals for each of the four days until Cyber Monday. Some suggestions to consider:
Promo codes for paid apps (e.g. tools and subscriptions)
Promo codes for in-app purchases (e.g. games)
Free giveaways (especially e-commerce apps)
Rewards (e.g. games)
Here's the guideline on how to use and manage promo codes on the Apple App Store.
Timing of promotions
Black Friday deals would "officially" start with the main event on 27 November 2020. But with second lock-downs happening across the globe, it can be expected many businesses are starting Black Friday sales early and online.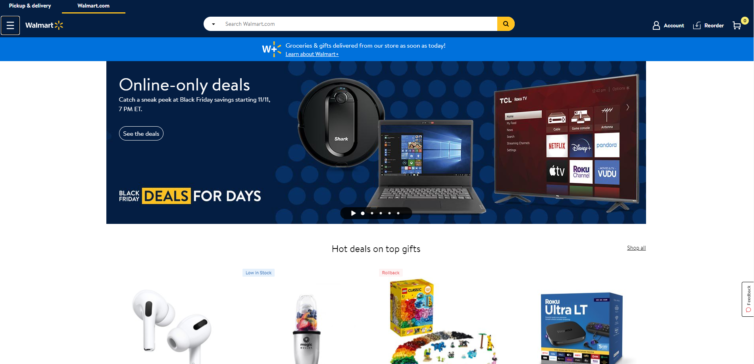 Starting your holiday campaigns earlier gives people a longer time period for getting familiar with your app. While your Black Friday offer may be valid only from Friday until Monday, it'd be helpful to start promoting it already a week or two before in order to create excitement and interest. For example, you can use email marketing ahead of the promotion to tease about the special deals you've prepared, about the holiday pricing and new features. And push notifications over the Black Friday weekend to then encourage taking action.
However, consider that the intensity of communication is a tricky business and highly dependent on your industry and target audience. You want to make sure your messages are relevant and not treated as spam.
App store marketing for Black Friday
Besides offering promotional deals inside your app or purchasing it, you can encourage sales with Black Friday in three more ways. That is, updating your app store listing text, creatives, and running app store ads for a limited period of time.
For the Apple App Store, you can easily update your app's promotional text. It appears above your description in the app store and is up to 170 characters long. Updating it is easy because you can do this without submitting a new version of your app.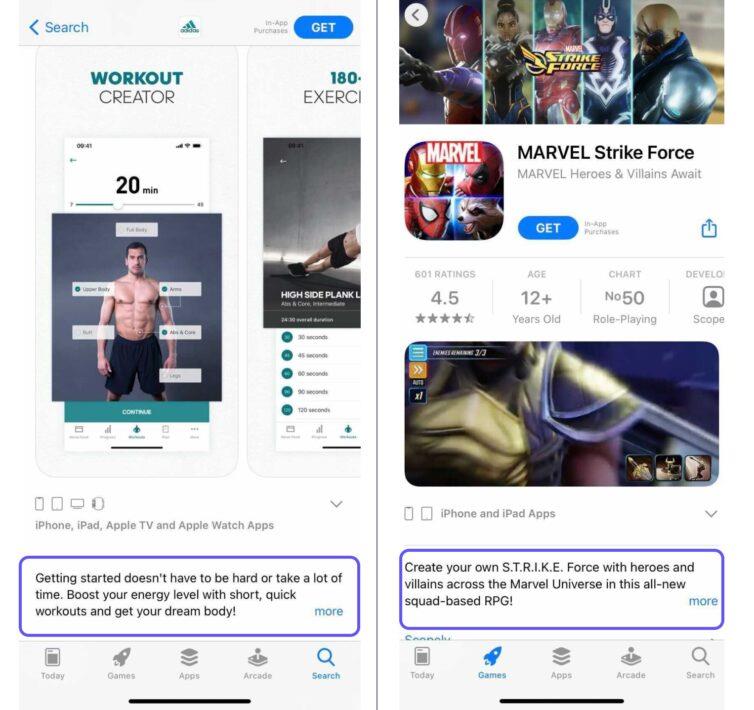 The app icon and screenshots featured within your app store listing offer an opportunity to increase your impression-to-install conversion rate. By (temporarily) updating your creatives to emphasize deals and promotions, you may give consumers the extra push they're looking for to download your app. As your app icon is the first graphic the app store visitor sees, consider temporarily changing its colors or adding a promotional icon to it. Just make sure that your creatives clearly highlight the app features and promotions specific to Black Friday and/or Cyber Monday.
Also, inside your app, make use of banners and popups to demonstrate your offers.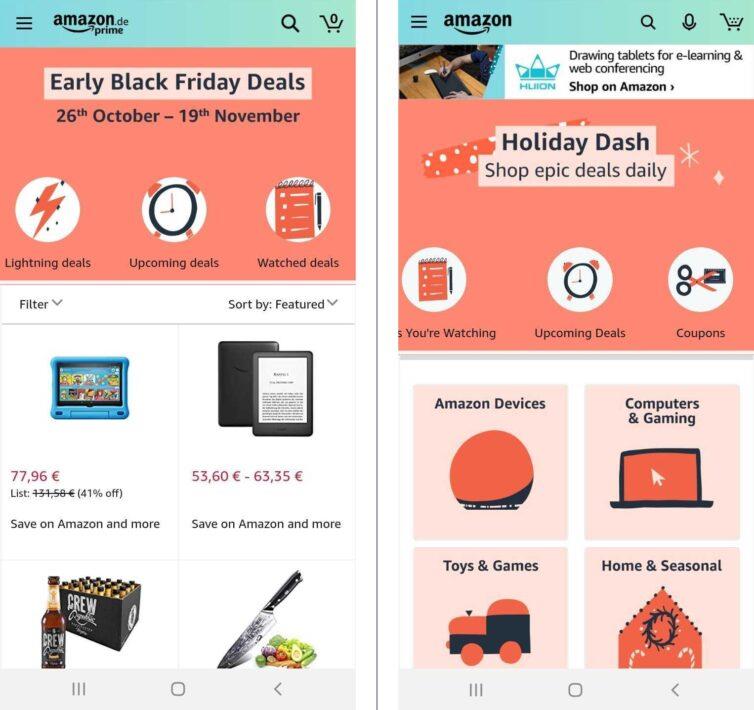 App store ads and Black Friday
Holiday campaigns mainly mean increasing your ad spend. There is no way around it, as most of the advertisers will be spending more than usual. The Black Friday weekend will be seen by many as a major investment, which can also count for branding costs and justify the increased ad spend.
However, this means that the bidding on ads will be higher than usual, also making your cost per click (CPC), cost per tap (CPT), cost per install (CPI) higher than usual. Hence, in the same way as it's wise to start promoting your offer earlier, it's also beneficial to start increasing your ad spend earlier. This will give you a bit cheaper conversions and also more time to optimize and allow you to adjust ahead of the actual Black Friday weekend.
Analyzing Black Friday marketing with App Radar
It's important to follow your progress for each sale and marketing campaign, especially for the promotional offers. At its least, it's necessary to measure whether that decrease in pricing and increase in ad budget is matched by an overall higher revenue.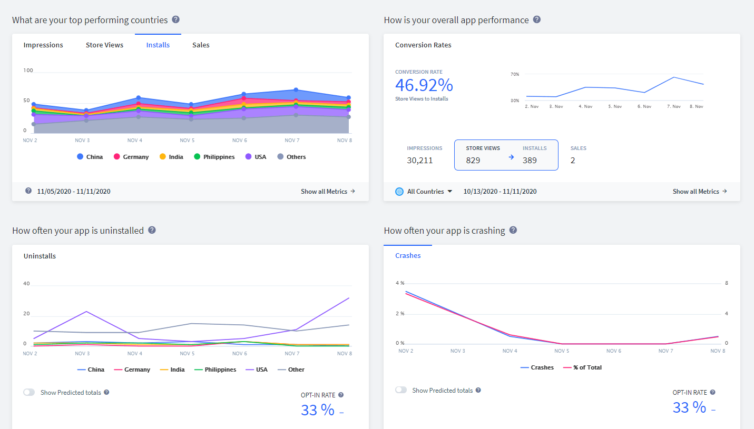 Besides looking at your app metrics, App Radar account also gives you the option to:
Research movements in the Top Charts for various categories
Find out who is winning the bid for Black Friday in your category
Track when and exactly how your competitors updated their app store listing thanks to "App Timeline"
This way, you'll always know how others in your industry are implementing promotional campaigns and can learn from them as well!