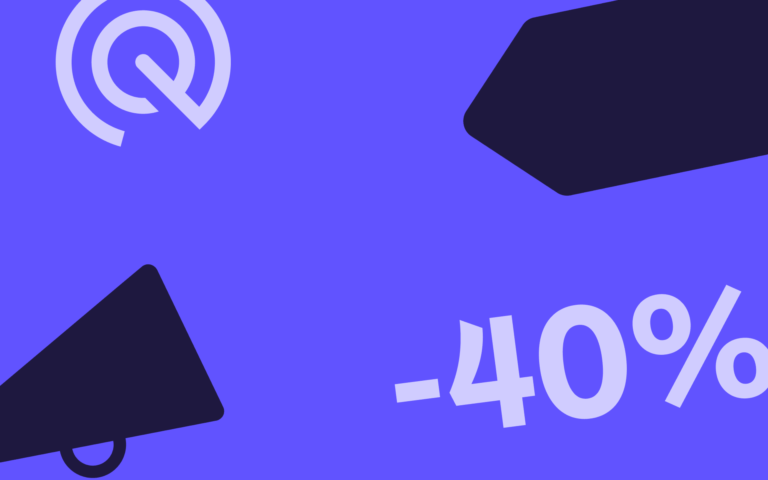 *Limited time Black Friday offer on your first year subscription when starting your trial for annual Advanced or Expert plan until 05.12.21 11:59 pm PT with the code "BF2021". With our annual subscriptions you save in general already 2 months fee compared to monthly plans. And now an additional 28% discount applies on top of the existing price which results in total of 40% discount.
Get your app visible with App Radar,
your affordable app marketing tool
To use the code "BF2021" and to get your 40% discount, just log in to the tool and start the 7-day FREE trial. No worries - you can opt-out any time during the trial without being charged.
*Unlimited amount of apps is subject to fair use provisions in Tool Terms.
Why App Radar?
Our all-in-one ASO tool helps app developers and marketers constantly analyze and optimize their apps. With App Radar, you increase your app store visibility and bring your app to the top of the ranking.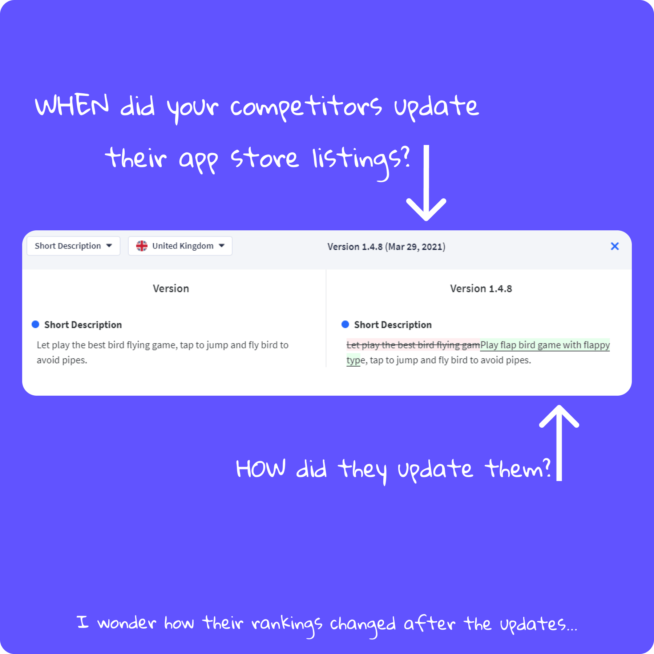 #1. Growing competition on app store keywords.
👉There's 1000s of apps added to app stores daily. What keywords are your competitors ranking on? What search terms do they use and test? How often are they updating their app store listings?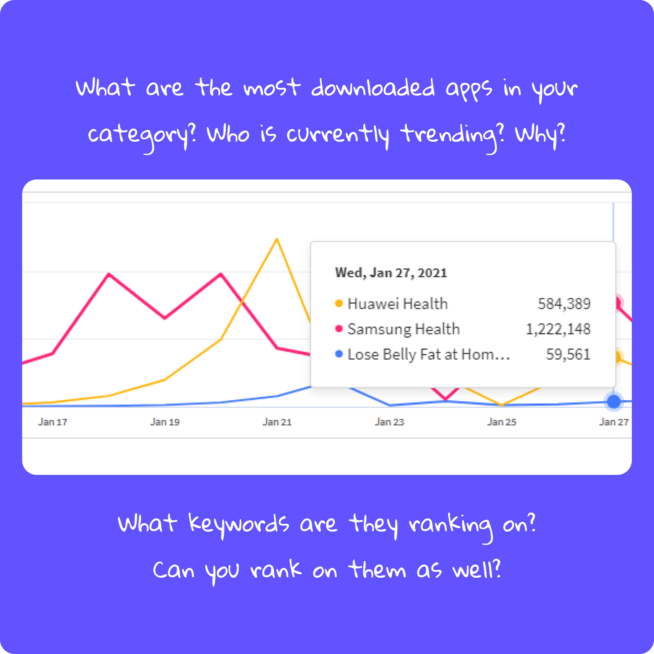 #2. More data to track, analyze & interpret.
👉Data-driven decisions is all we grave for. But what do the billions of app downloads mean for your business?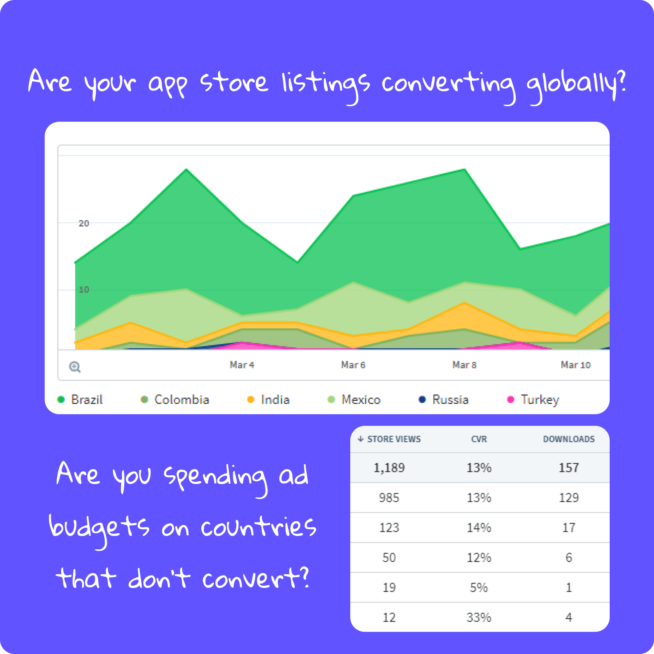 #3. Increasing costs for app store visibility.
👉User acquisition is increasingly a holistic combination between organic and paid traffic. Have you utilized all free app store marketing ways? Are you adding ad budgets to it wisely?
Track key app metrics with user-friendly App Store Optimization Tool
We provide only relevant app store analytics for improving your mobile KPIs and app marketing strategies.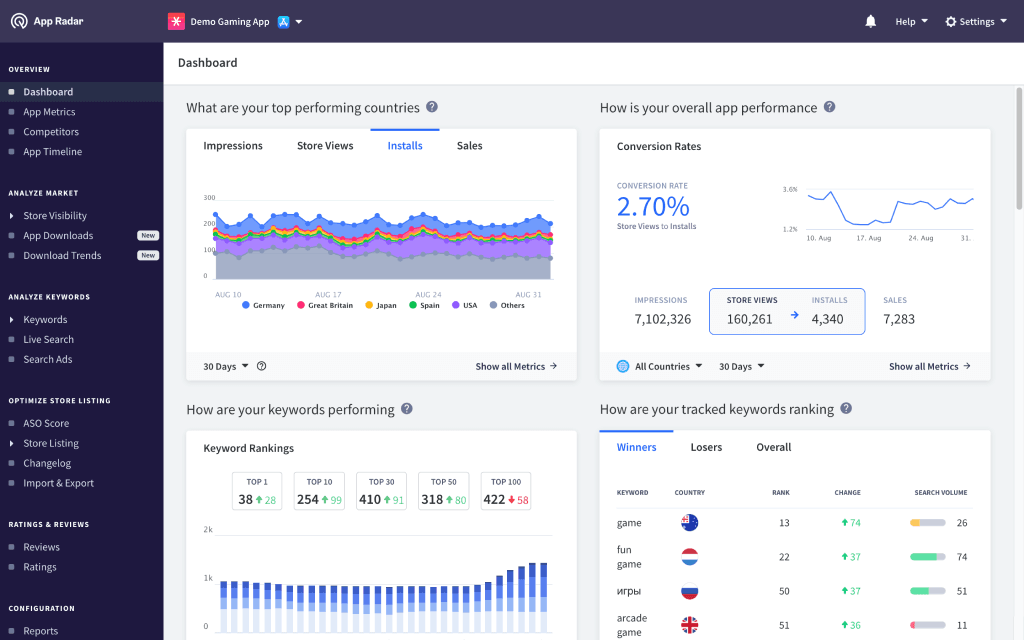 App Marketers choose App Radar
Trusted by more than 1000 leading companies globally.
30,000+ apps are already doing their app store marketing with App Radar.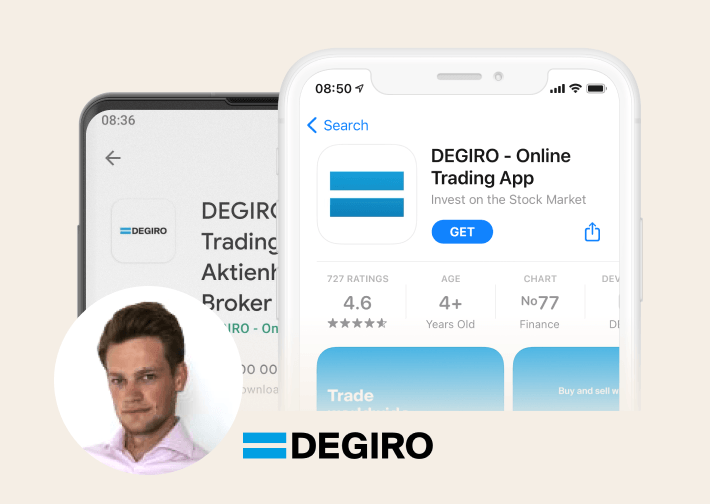 Maik Nieuwboer, Senior SEA Specialist at DEGIRO
"App Radar's ASO Tool is really helping me out! It's an easy platform to get insights and recommendations to improve our rankings."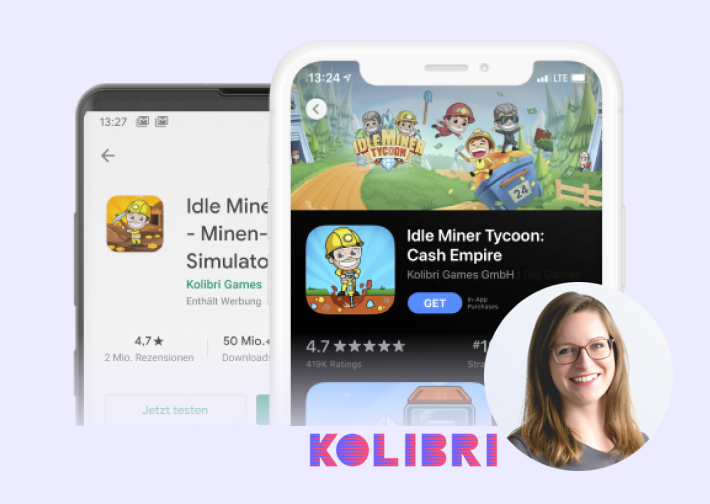 Juliane Besler, Marketing Manager at Kolibri Games
"It's amazing how much time I've saved since I'm using App Radar. Thanks to the Bulk Editor feature, I can update our games' store listings for several languages in just a few minutes."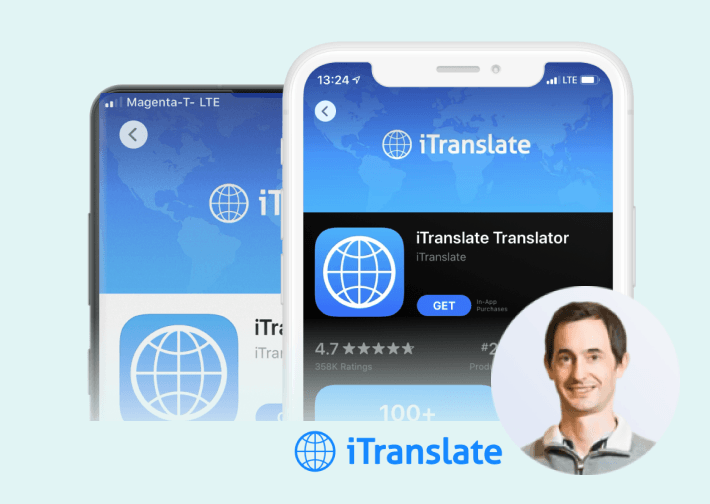 Alexander Marktl, CEO at iTranslate
"Rolling out your app to the world sometimes lets you lose sight of which markets to focus on. The App Radar Optimization Score really helps us keep an overview and set priorities."